Cancelled rental/s? Check and monitor it on Peakmonsters
How to know if your rental is cancelled especially during End of Season in Splinterlands? Cehck and monitor it on Peakmonsters.
Here are the following steps:
Log in to https://peakmonsters.com/

Go to My Cards section

Arrange the order of the cards on the Delegated To(Rent remaining). This will arrange the cards in the remaining number of days or hours; in which it will show you ahead the cancelled/ remaining hours easily.
If you see a question mark on the days/hours remaining, that means your rental was cancelled. Remaining hours/ minutes will also be shown before it expires.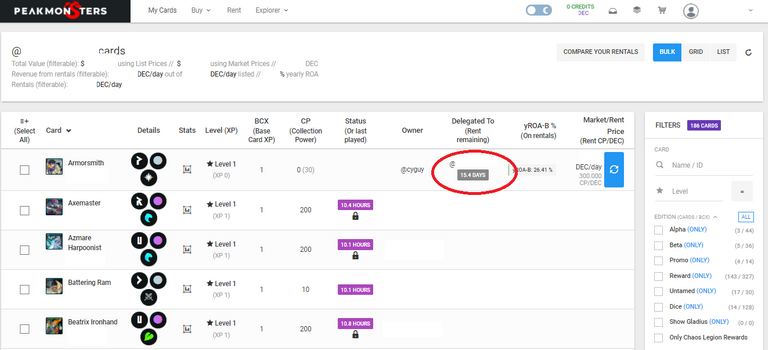 ---
---