PeakMonsters' Auto Rental
AutoRental Bidding in Peakmonsters
First, go to https://peakmonsters.com/rentals and log in your account.
Next, go to rent tab and type in the filter which card name you want to rent. (right side of the screen)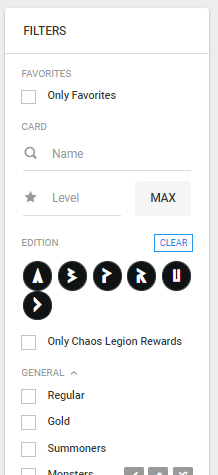 After, click on the bid on the renter's board.

Once clicked, this photo below will pop out.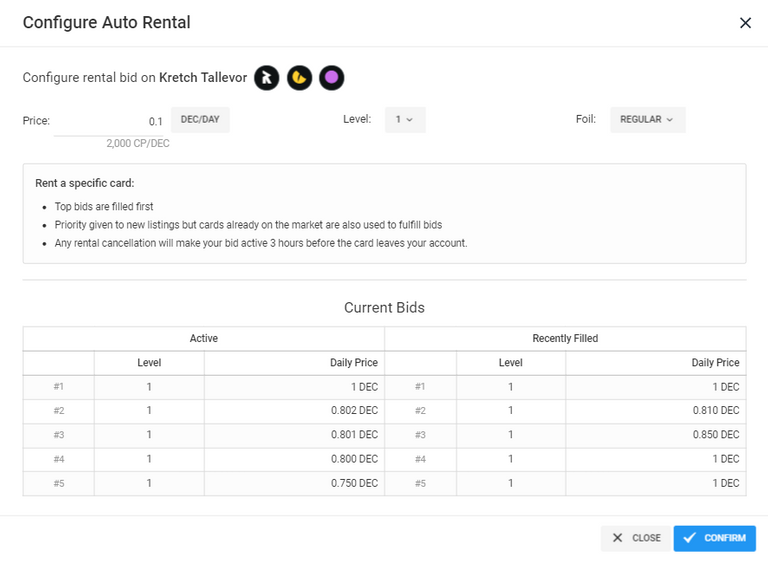 You can now configure your rental by changing the Price (Dec/Day) that you want and choose also the appropriate level and the foil. On the lower part, you will see the top 5 active bids. If your bid is on the list, once there are available it will automatically be filled. Make sure that your bid is the list to get the card you want and confirm.
I think it will be rented for 2 days once filled. If not filled, you can cancel/remove the bid by clicking it on cancel or remove button.
---
---