VENARI WAVESMITH - Free card delegation for new players
Who wants a free card delegation? Venari Wavesmith...
Since I have an extra card. Like to share this Venari wavesmith for free card delegation for 2 days ONLY.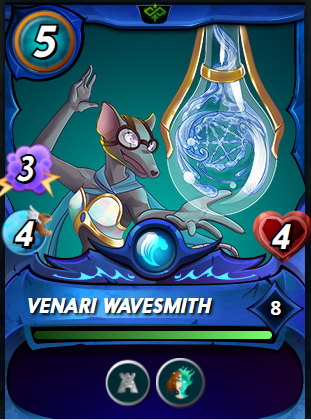 Just comment your ign and will choose one from these tommorow.
Just enjoy Splinterlands and have fun. Goodluck.
For those who are planning to buy spellbook, please use my refferal link: https://splinterlands.com?ref=midnightblast
---
---