Financial independence thoughts - One week of blogging - Day 7

And here I am, doing it. My 7th day of consecutive posting. Seems interesting, as I could see @tarazkp and @pvmihalache writing every day for years, but I rarely did it, as I like to do it mainly Friday, Saturday and Sunday.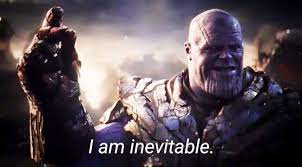 What can I say, it is an interesting experience, even if some days, like today, I needed to wake up at 6, and do the little bits, before going to work. But this reminded me that I like to write. that I like my mind to wonder. Not a coincidence, tonight I was lucid dreaming again. I was in a seaside city called Constanta, and my phone was ringing. I looked and I had a missed call from my dad. He passed away few years ago. I realised that this is a dream, but I still wanted to call back, to hear his voice. I was looking for the number in the phone, when the alarm was ringing in real world, waking me up. Some things are not meant to happen. Or maybe the alarm in the real world translated as my phone ringing in my dream. Inception style.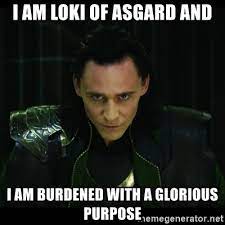 Which bring me back to some other idea that I ponder upon lately. I receive enough rewards from my 30+ something crypto projects to live the life easily, couple of times more than my 'real' job wages. Yet, I am still going to work. I cannot stop myself doing it. I can live full time from crypto. Even if I use only blockchain games like Splinterlands and Axie, I can still do it. It will imply some accounting work, but I can do it. There is something stopping me, though, it is like a dream coming true, and I am afraid once more that I will wake up to that reality, when you need to work hard to afford your daily bread. It is something about my upbringing, I realise, and a part of me cannot accept the fact that I did it. I finally did it.
Maybe I need to look at the possibilities, at a way to use my time more productively to do some things that i dreamed long time ago. To change the world, one people at the time. To help people, to make people wonder, and look around in awe. To shift my perception in a different way, overcoming my education and the environment pull.
Still thinking about it, unable to pull the plug. One more year, I always say, one more year.
All the best, George
Why not...
...have fun and win rewards on my favourite blockchain games (Splinterlands- Hearthstone-like card game) (Mobox - GamiFI NFT platform) and (CryptoBrewmaster - Beer factory sim).
_...get the higher rewards for your investments using Blockfi, Hodlnaut and Celsius.network. Get ETH while writing on Publish0x blog, using Presearch search engine to maximize your income with PRE tokens. Check my Lbry.tv channel in here and use Torum instead of Twitter . I am also writing on Read.cash.
---
---