When "Backfire" Naga Assassin saves the day
Once in a while, you see the light.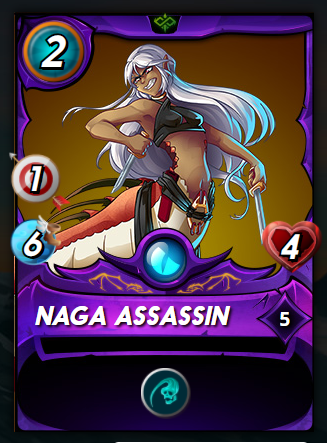 Today, finally, I saw just how much damage the Naga Assassin can do with the level 4 skill "Backfire".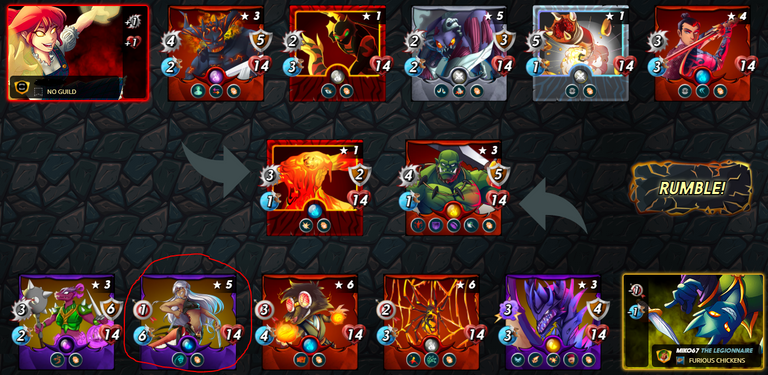 I may have counted it wrong (please correct me in the comments) but I got nine (9) missed attacks resulting in backfire damage. That alone makes this the game of the week for me.
Once she gets hurt in this game of Spreading Fury, she just won't stop spreading backfire, much more so than any ordinary damage she could do.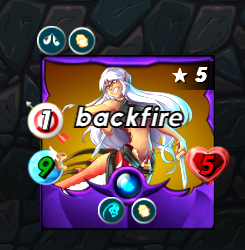 The next best thing about this particular card is that you get it for free in rewards, and you only need 25 of them for backfire to kick in.
In case you never get it in rewards and just desperately want to try it out, you can buy it right now at a ridiculously low price around 0.122$ per card or just around 3$ in total. Now that truly is a bargain for a card dealing out passive damage nine (9) times in one battle.
Now, I'm off to count my money - I'm going to get a gold foil Naga Assassin at around 12-13$ with "backfire".
Here is the game that made my week:
https://splinterlands.com?p=battle&id=sl_31636a3e45b26523ecea0b97eb3ed974&ref=miko67
---
For new players:
If by any chance you haven't tried Splinterlands yet, please do go and use my Splinterlands referral link. It's free for you and beneficial for me 🙏 Oh, and you risk making SPS (Splintershards) that sells for fiat money on exchanges, if not directly then at least via other cryptocurrencies.
---
---
---