CUB & DEC & wLEO at MarbleCards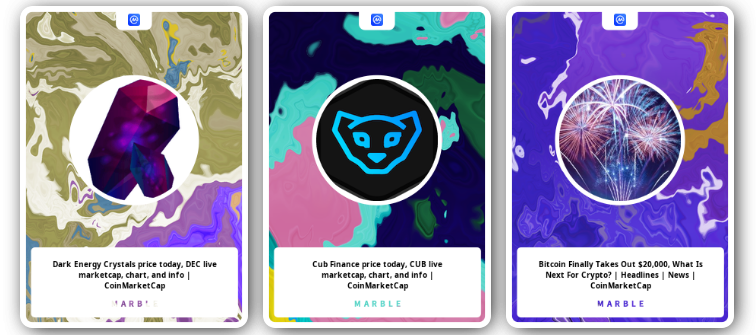 MarbleCards is a Swedish company that develop a collecting-card-game at Matic-network.
I know that there is a lot of NFT-collecting-card-games just now and every has their own speciality.
In short - You can claim a special URL-adress and make cards of it. This cards you can battle with and earn tokens. Or you can sell, trade, collect cards....
One domain that you can use to make cards from is Coinmarketcap. Of course the site about Bitcoin was taken but I took two smaller diamonds, DEC and CUB.
I have to try the game more before I can say something about the cards value. But the Bitcoin-card is much higher value than this of course.
So....if CUB goes to moon and this game also goes to moon maybe I can sell this card for 5 usd.... I dont know. Anyhow - its cool to try out new things and I have to cards that I also have in my portfolio.
IF you play, or have played, this game - please give some advise.....
MINIMINING
This one I think look pretty nice.
(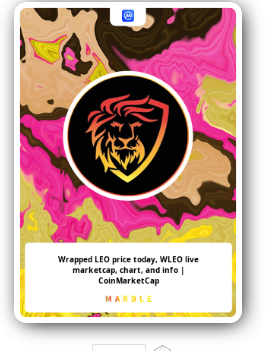 )
---
---