ETH/DEC - pool - Stay, Move, or Go....(new rules)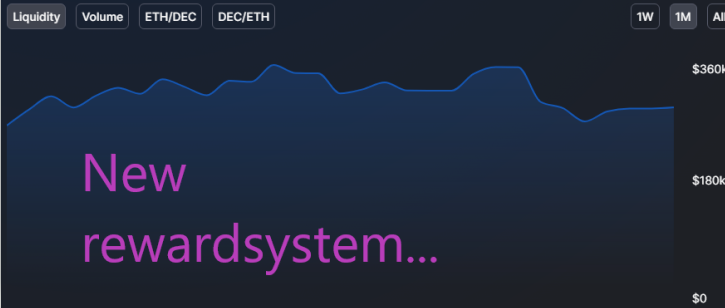 The reward at ETH/DEC-pool has been changed and if we stay I think we will get much lower rewareds then earlier. Is it time to leave the pool, stay or maybe contribute with more....
HISTORY
In the end of 2020 Splinterland promised to reward 274 000 DEC to Liquidity Providers at ETH/DEC. If you had 1 % of the pool you did get 2740 DEC/day. After 30 days I calculated that this was about 40 % APR for us (we are some friends having a pool there)
To get about 40 % is very good. EVEN if we get some impermanent loss because ETH went up as a rocket and DEC went down. Its all about risk and chance. For 40% I take this risk.
But now they have to change this.
They have opend up one more pool with reward DAI/DEC.
"Our hope and expectation with incentivizing a new pool is that the majority of the funds would be moved from the DEC-ETH pool to the DEC-DAI pool. due to the fact that it has significantly less risk of impermanent loss as a result of rising ETH prices"
5 FEB
DAI/DEC is launched and give 137 000 in rewards to the LP
7 MARS
ETH/DEC rewards willl be reduced to 137 000 to the LP
You can read about the change here
https://ecency.com/splinterlands/@splinterlands/dec-dai-uniswap-pool-update
WHY SHOULD I MOVE?
If I move our fund to DAI/DEC we need to
Withdraw the pool (a least 40 USD in fee)
Swap to DAI (40USD in fee)
Deposit (40USD in fee)
Look at todays gas-fee limit... I calculating LOW


Is is worth to pay 120 USD to get to a pool with lower risk for impermanent loss? Its lower RISK, its not 100% that it will be worth it.
IF WE DONT MOVE
We will be stuck in a pool with higher risk for impermanent loss. But if we dont want to pay that much gas fee cost we will stay anyway. What happen if more than 50% stay....
Then our reward will reduce even more...
The reward pool has been cut to half. Then we have to hope that half of the liquidity goes to DAI/DEC. If not - we get less then 50% . So under 20% in APR....Thats not good anymore.
What are other doing?
DEC/DAI
LP - 120k USD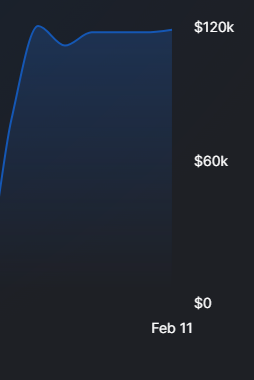 DEC/ETH
LP - 290k USD
'(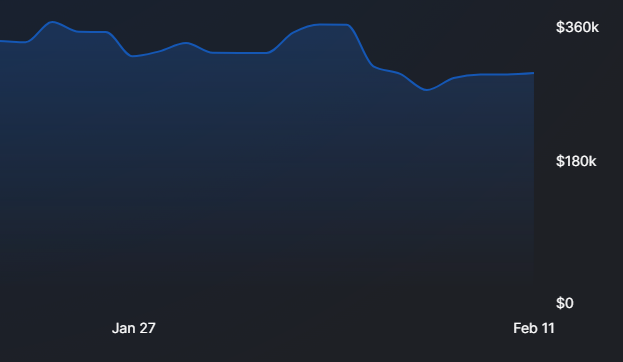 )
So far most people stay.
IF I DONT CARE ABOUT IMPERMANENT LOSS
The only reason (but thats a good reason) to move our funds(and pay 120 USD for it) is to avoid more impermanent loss.
But If I dont care about that loss - is it some other reason to move? NO.
New LP will probably go to DAI/DEC
Some LP will go from ETH/DEC to DAI/DEC
So maybe.....maybe....maybe we will get exactly the same rewards in the long term.
3 Choices
STAY
Hope that a lot of people moving away. At least 50% of the liquidity. Now we still get 40 % APR.
BUT we take a bigger impermanent loss risk.
Will people move when the fee is so high. I dont think so.
MOVE
Pay at least 120 USD and move the funds to DAI/DEC. But that is more then we earn in 2 months to be in the pool....
WITHDRAW
WIthdraw and go to a pool where we earn tradingfee, not special rewards. Maybe.
Should I stay - or should I go.....
---
---