Interesting data from -Splintx.com
Found a very interesting website for Splinterlands today over the docs
https://splintx.com/
---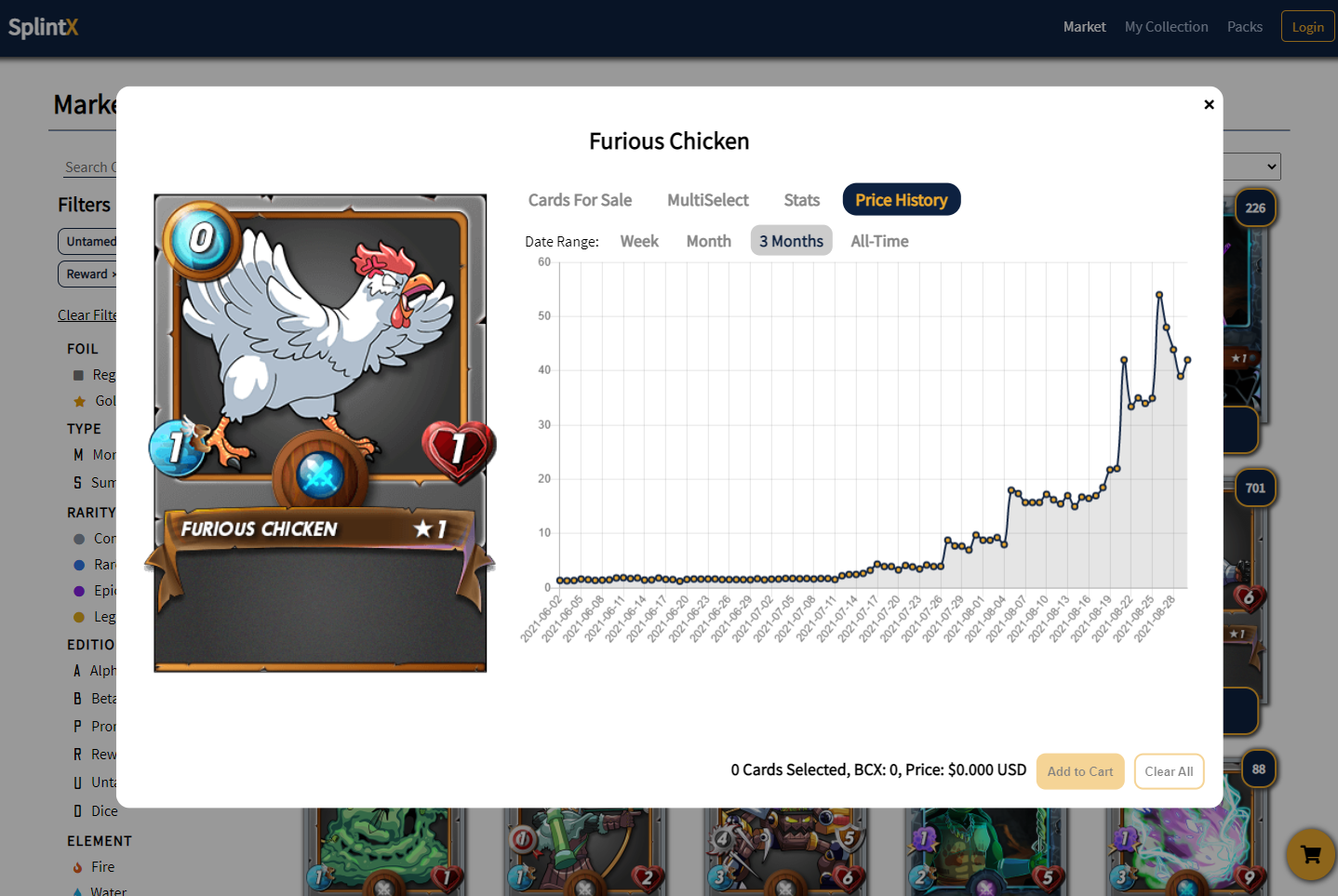 In splintx you can check the "Price History" for the cards in a selected time frame. So as from the graph, the journey of turning the Furious Chicken into (Golden chicken) is starting from July, which is the point also everything begin heat in Splinterlands, at $2-$4 range. All in a sudden, funds are flooding in and push it to $42 right now.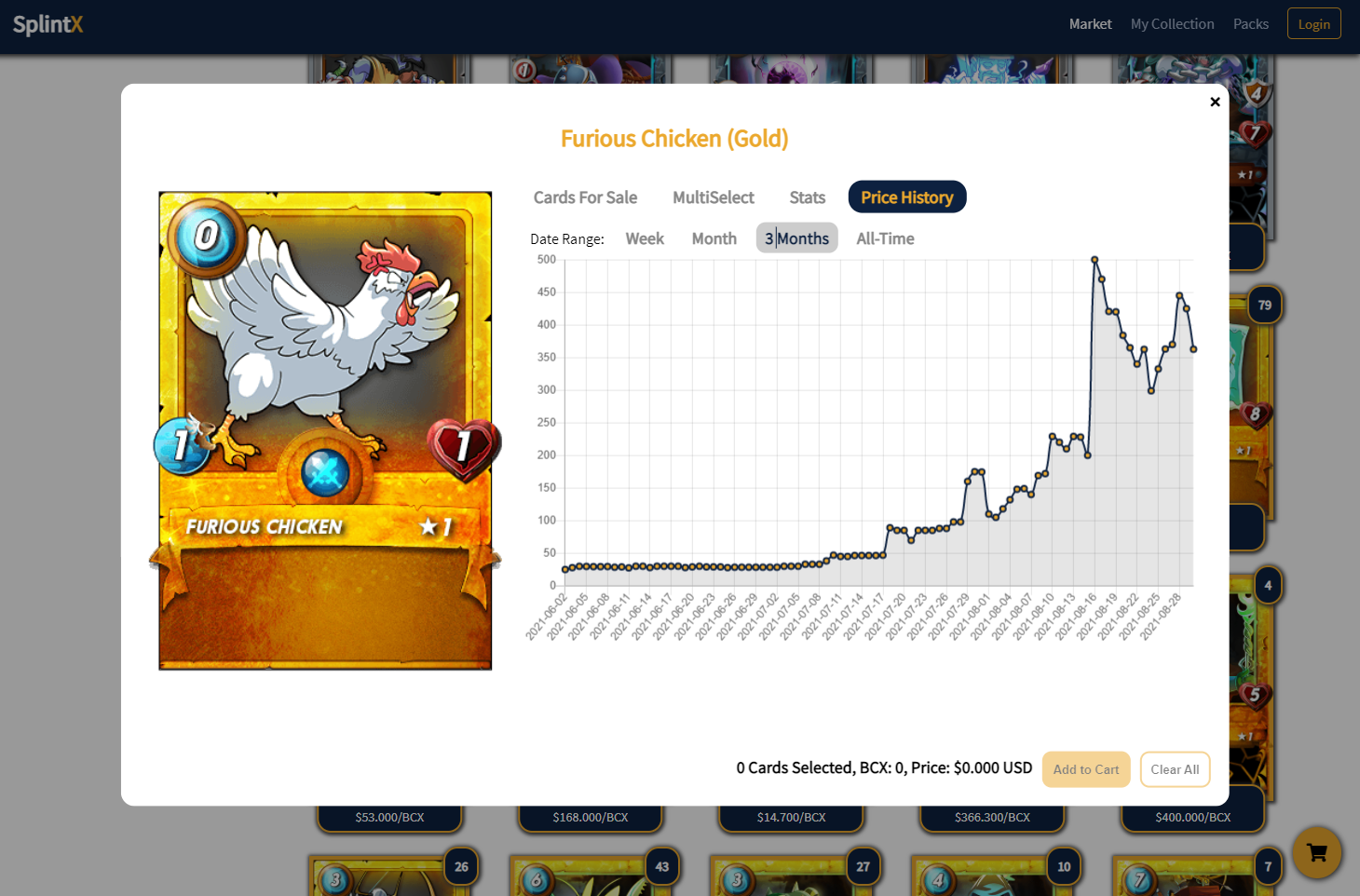 Look at the real GOLD foil Furious Chicken (which can reward you more DEC at winning), the price is starting at $40 range at July and then all the way to the highest $500. It's a 10x journey for everything in Splinterlands. It's also a funny and fantasy journey for every hodler/players in Splinterlands.
---
What's next?
I would say I will watch out the Sand Worm($0.6 > $3.5), Elven Mystic($1.5 > $3.5), Flame Monkey($0.25 > $1.32), Sea Genie($0.5 > $3.0), Creeping Ooze($1.0 > $9.0), Wood Nymph($2.0 >$6.5)
---
Keep writing until I can use the rewards to purchase PLOT!!
Posted Using LeoFinance Beta
---
---