Becoming an NFT collector on Splinterlands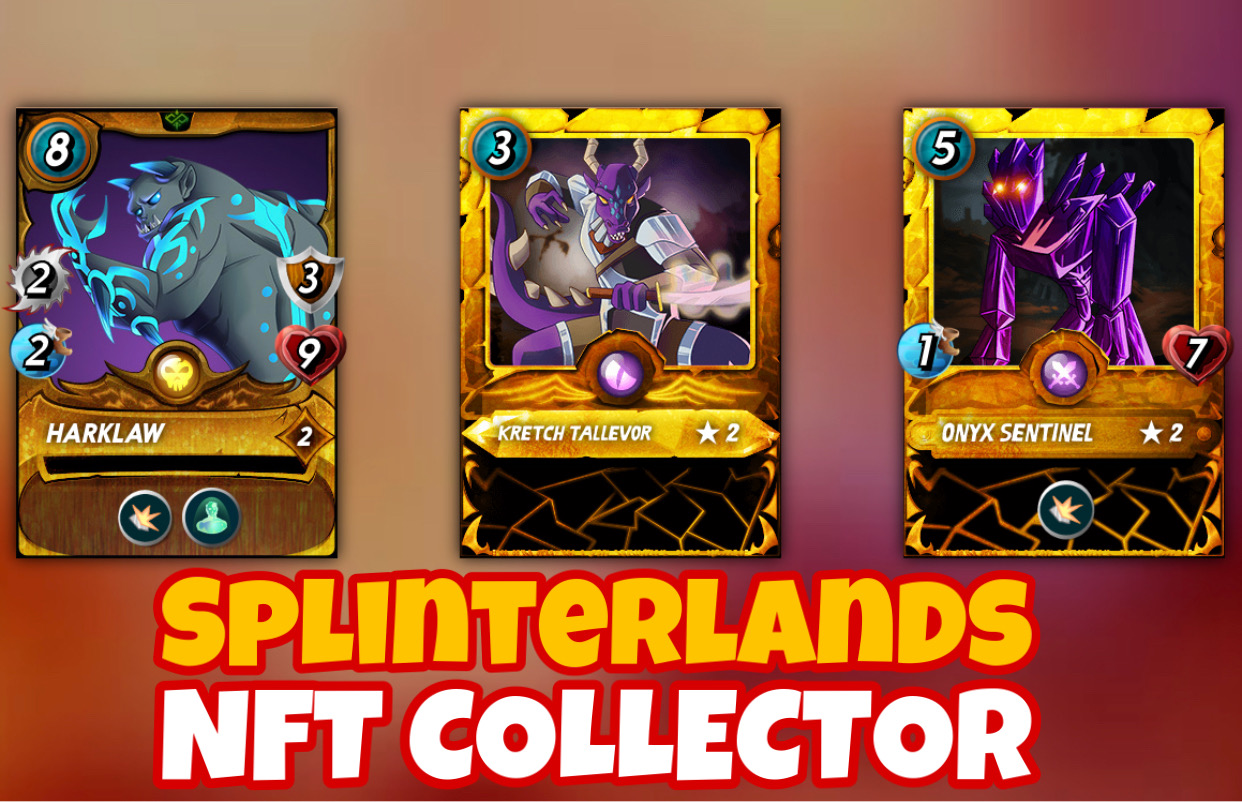 I'm changing my entire Splinterlands strategy. I came across a post I wrote last year, I was speculating on some legendary gold foils and almost all my speculations came to pass.
I've recognized this thing as a huge opportunity I can explore, hence, I'm changing my strategy from being a daily Splinterlands gamer to becoming a Splinterlands legendary gold foil collector.
It is no news that my gaming days have taken a hiatus, for some reason the level of concentration I put in playing the game has reduced drastically and it affects my game plays.
I get beaten a lot even at the bronze level, but I won't fight it, it feels like I'm being called to pay attention to other ventures within the game by the gods of the Splinterverse and who am I not to answer.
So let's get into it. Last year I wrote this post speculating particularly on the legendary gold foil Dark Haon. At the time of writing that post, the card cost $68 but I said I wasn't going to sell it for anything less than $1k. At some point I even thought it was going to be a card I'll hodl for life!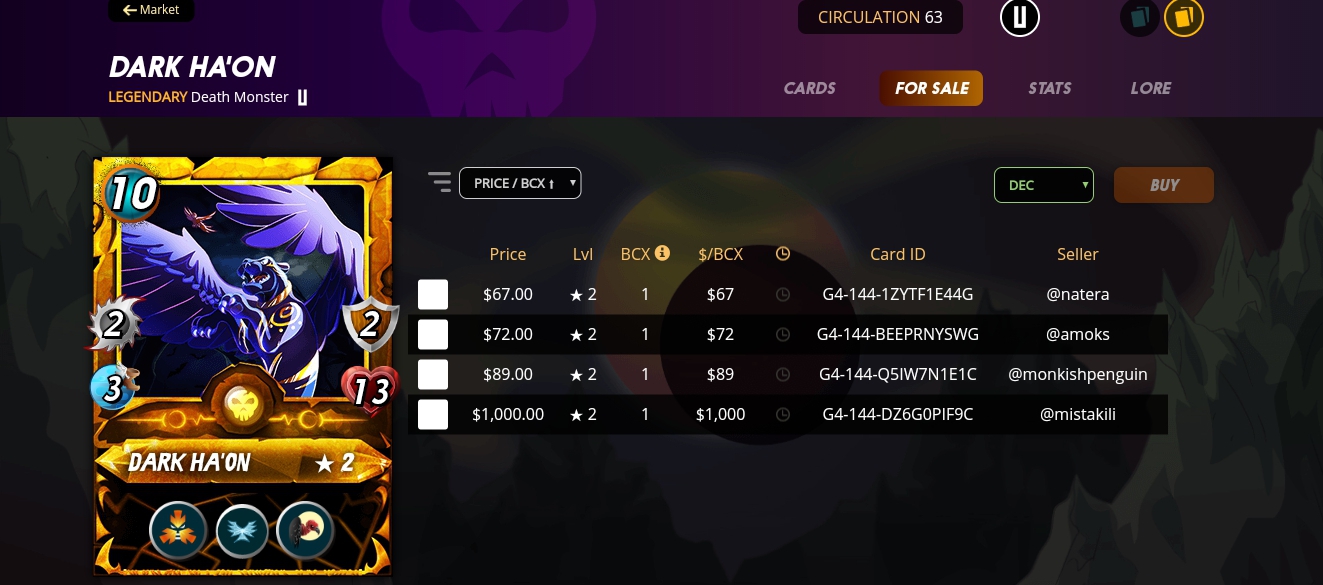 A couple of weeks ago, I placed my gold foil Dark Ha'on card on the Splinterlands market for $400, do you think it was over priced? Given that there are only 4 in the market, 63 in circulation and the cheapest goes for $68, followed by $72 and $89 respectively, well, as far as im concerned, thats their personal business, I'm increasing the price of my card to $1000 immediately, yep you read that right.
link to post
But a light bulb lit up in my head, today, the cheapest Legendary Gold foil Dark Ha'On costs $1200, this is after cards prices have lost a lot of value from the recent Nov-December highs, speaking of that time, the cheapest Legendary Dark Ha'on cost over $3k, I'm sure I must have written about it.
So how about, I do my findings and replicate this several times over, understanding the market dynamics and things I saw that made me hold on to the Legendary gold Dark Haon till it became what I'd envisioned it would?
In that post, I was really going to sell it for $400 but I said no, $400 is too underpriced, knowing what the card offers, so I put it on sale for $1k, lol ofcourse nobody touched it, it seemed too pricey, and now the cheapest on the market is $1200.
Very interesting isn't it. What's even more interesting is that even with the influx of new cards from the Chaos Legion, the Dark Haon still stands out, it is one of the most equipped monsters in the entire game and everyone likes Death Splinter, I have not seen one person who doesn't like death Splinter.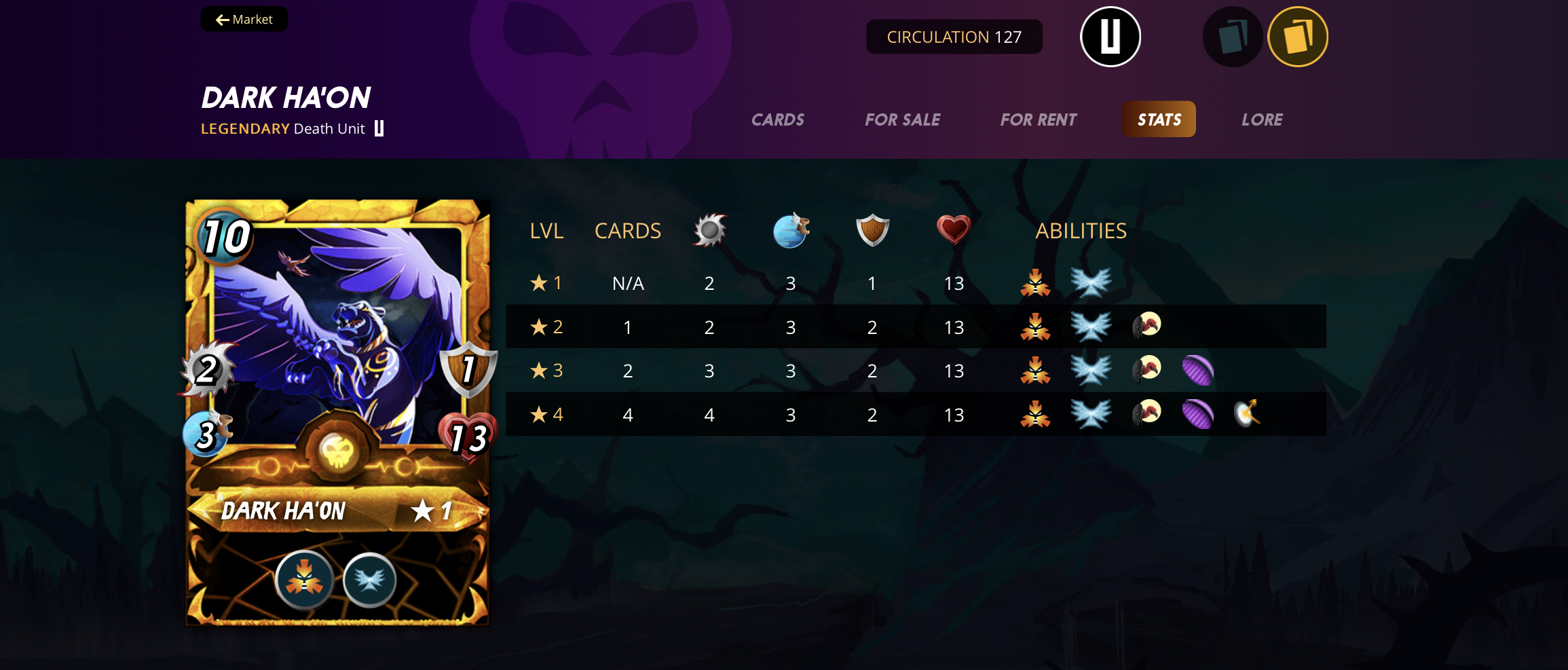 It flies,
it reflects,
it reduces magic damage,
13 life
It heals(tank)
3 speed
2 shield
4 damage
😫😫😫If I had $10k at the time, I would have bought $10k worth of legendary gold foil Dark Haon without thinking twice. Anyway, good thing is that it happened, now I have the opportunity to do it, ten times over, right? Right??? Right! On the condition that I sell my LGF Dark Haon.
So as much as I'd hate to, I'm listing my Legendary gold foil Dark Haon on the market for $1900. It just seems like the smart thing to do. Split the funds in half, spread the first half over under priced select legendary gold foils and the other half in HBD stables, then wait.
Whether or not the card gets bought at that price, my long term goal is to start collecting underpriced legendary gold foil cards, I might just be good at it. What do you think about my new strategy? If it gets sold I'll be happy to achieve my plans quicker, if not, I'll be happy to hold it still. Let the gods of Splinterverse decide.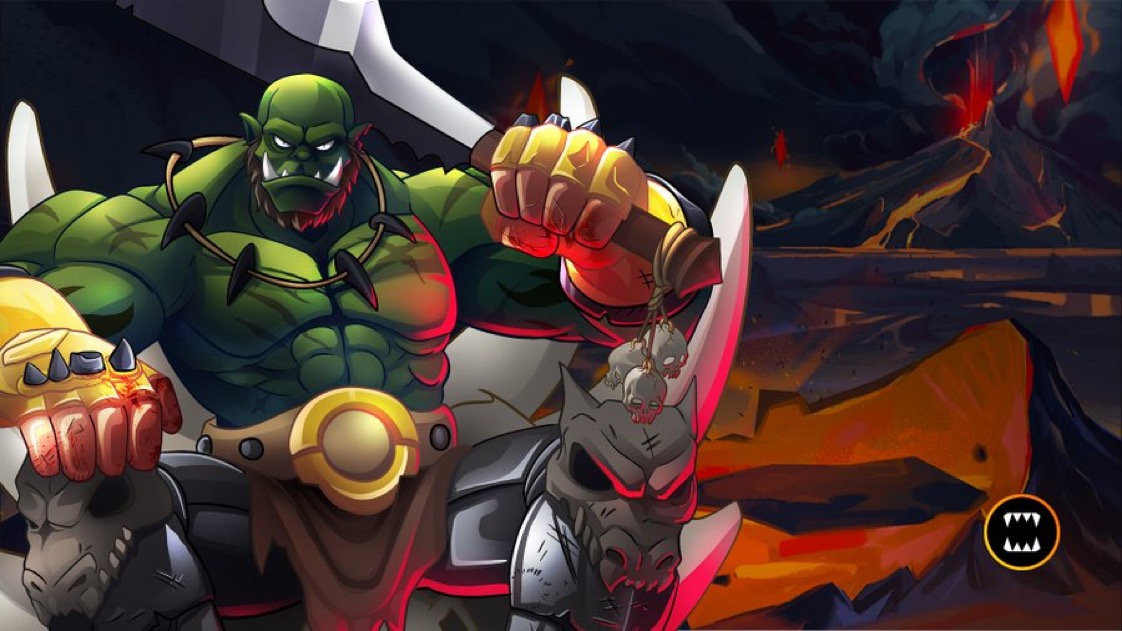 By the way, I'm adding Splinterlands NFT collector to my CV. Beat that 😎
Posted Using LeoFinance Beta
---
---