Possible Impact of Splinterlands Latest Partnership on Hive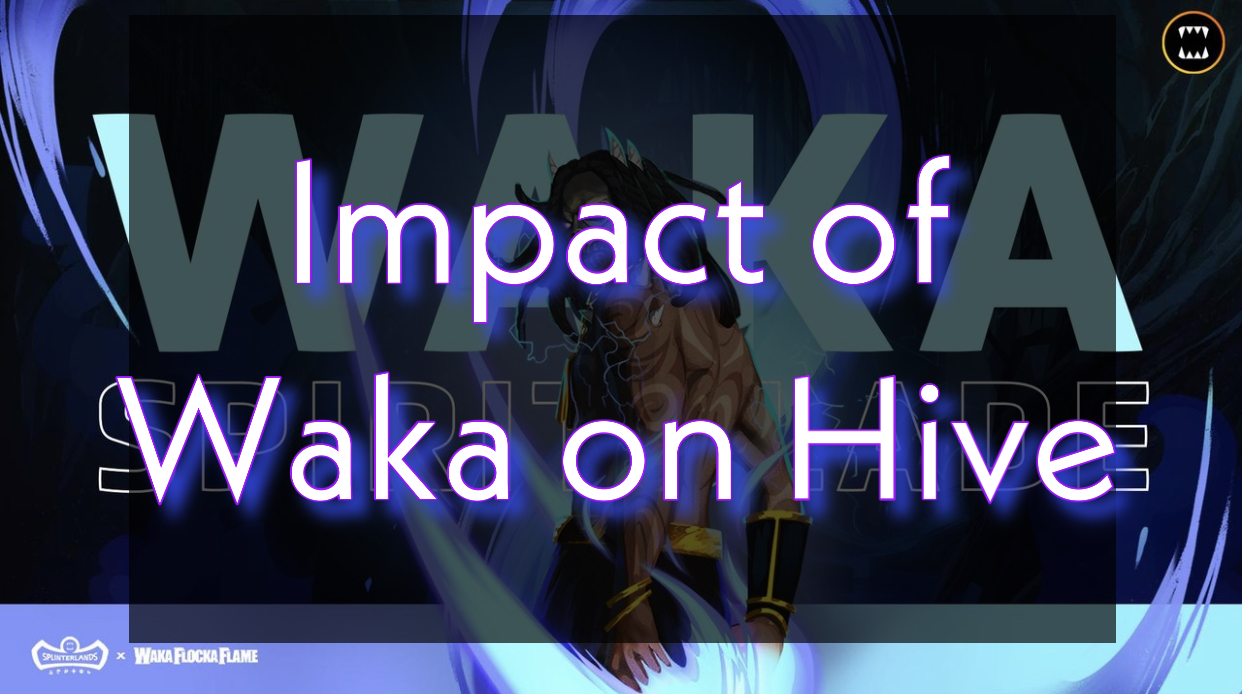 Wait wait wait, so Waka Flocka is in a partnership with Splinterlands and everyone is just acting so chill, whaaaaaaaaaaaaaat! Like, whaaaaaaaaaaaaaat!!!! So Waka Flocka is into NFT's big time, he's been given a titleship on Splinterlands, as Waka Spiritblade, a one of a kind Summoner with a unique ability to "poison"
For those who don't know, what the poison ability in a Summoner does is that it gives every other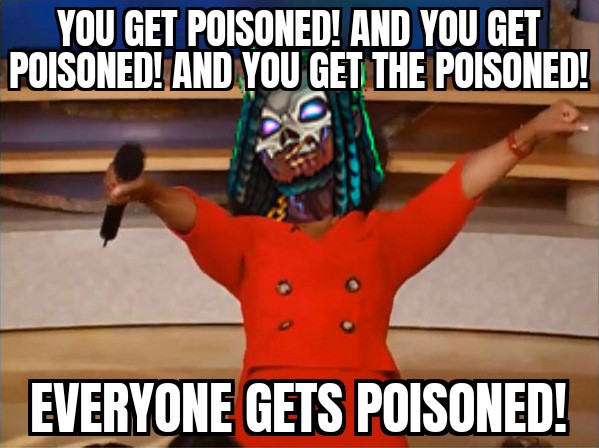 card on the line up an extra ability to poison after every hit. When an opponents card is (Source - @groentje) hit with poison, it has 50% chance of loosing its life.
For those who'll like to know, a game consists of Red, Blue, Green, Yellow house, with each house having a captain, the captain gives the team mates extra abilities, every house captain owns unique abilities they are able to give each of the team mates. This is exactly the job of the summoners.
Back to the gist. So as a result of this partnership, Waka Flocka will, firstly, open an Hive account, I wish he'll know the benefits of doing this, that his Hive account gives him access to all other dapps built on Hive, that his keys remain his for life and his account can never be taken away from him unlike we have on other gaming platforms.
But this is typical view of the type of future we are going into, most people don't know what ICP or ISP is all they know is that their phones are browsing, they click and a page opens, they send messages and it gets delivered in real time, they click on a video and it plays.
So it is safe to assume Waka Flocka, like most players will go straight ahead to Splinterlands, load up on his Deck, buy up a ton of Legendary he has no idea about, buy up gold legendaries just because he can and who doesn't like gold? Or let's say, who doesn't like shiny gold, with deflationary economics and tangible utility? Ayee I could go on and on.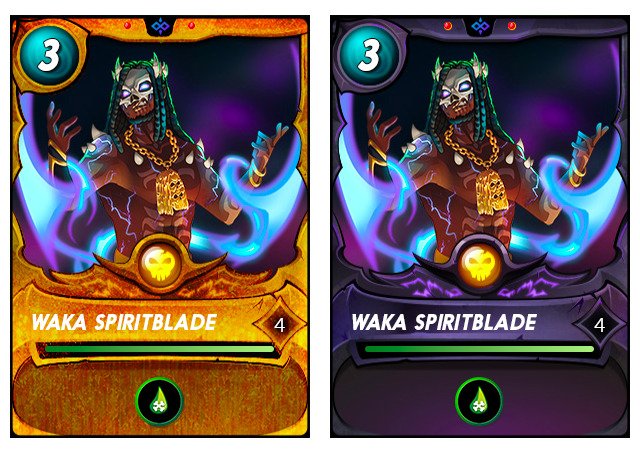 So, Waka Flocka plays his 10th game and gets his ass kicked 9 out of 10 times because the players his rank aren't messing around, they'll whoop your ass regardless of who you are, then he sits tight to not look like a fool, I mean it's just a game right, it's different when you don't have the tools you need, you have every tool, yet you're getting your ass kicked at a card game, in front of everyone(on twitch e.t.c), albeit a Super cool game like Splinterlands
So he pays more attention, enters the Splinterlands black hole, gets bitten by the Splinterlands bug, and starts to win battles. Then like most of us here, he won't be able to stop yapping about it, he tells his friends, his fans, organize's tournaments, gets more people signed up on Hive through Splinterlands
Then some of those people will at some point realize the benefits of having a Hive account. Eventually all will, and they will find themselves in different towns within the Hive city. In this moment, Splinterlands is the Burj Al Arab of Dubai in terms of tourist attraction and the second most used dapp in the world.
Splinterlands can have all my money.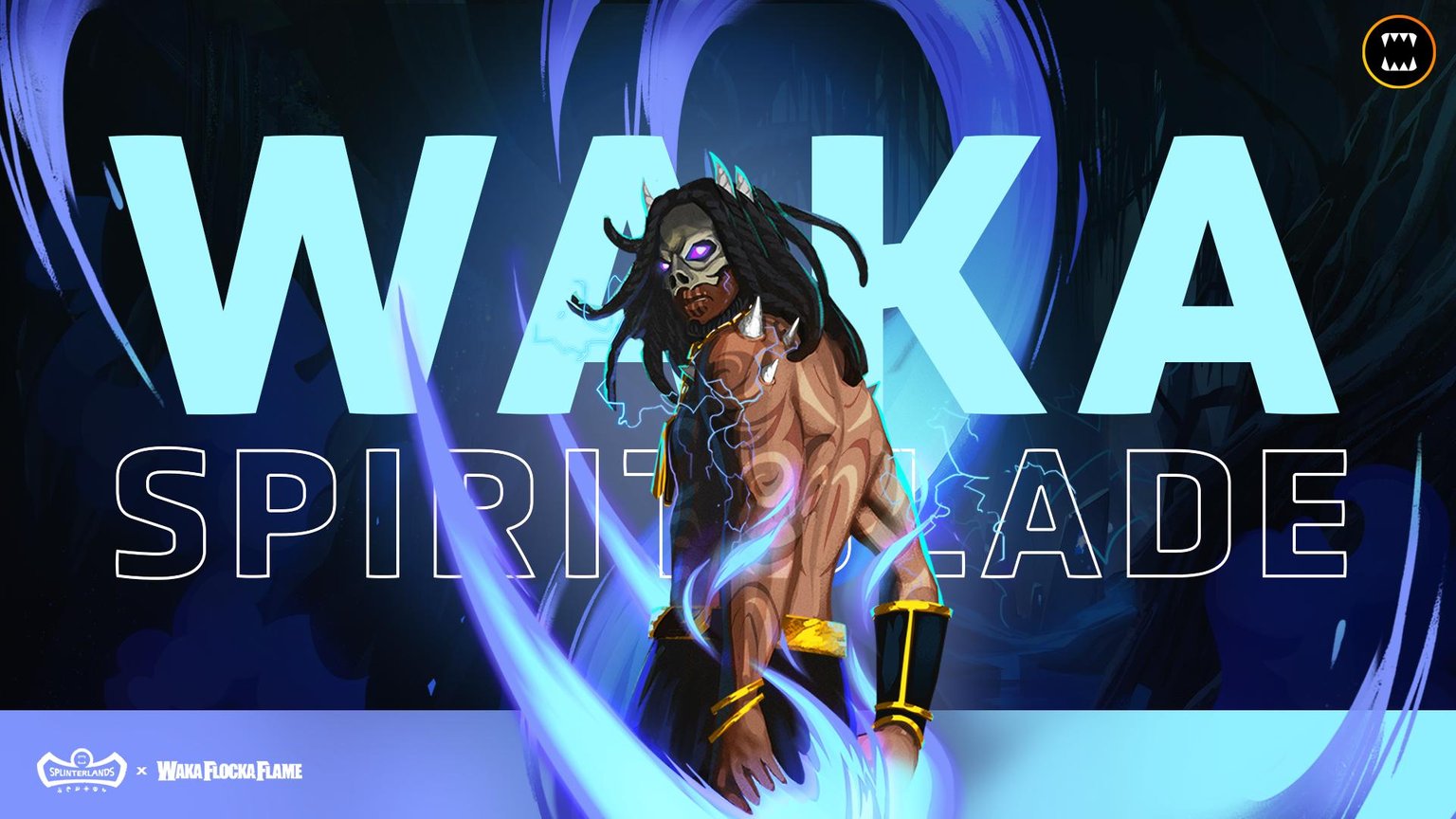 So obviously, it doesn't end there, depending on the success of this particular partnership, we might see more artists begin to get onboard, imagine Soulja Boy who is even more loud mouthed on Twitter, or Snoop Dog, I heard someone paid hundreds of thousands of dollars to have plot beside snoop doggs Mansion on decentraland.
It's one thing to shill something boring as interesting and discover it to be boring and another thing entirely to shill something interesting and find it so. This Waka Flocka partnership can be the biggest marketing Hive has received in the longest time that has nothing to do with politics, mishaps or even in-depth blockchain matters.
Splinterlands is simply saying come play game and have fun making money while kicking peoples ass and have total control of your assets and boom everyone that comes ends up with a Hive account.
The interesting thing is that the ball has only started to roll, Hive is a very fertile ground for building based on its technological abilities like fast and feeless transactions, most applications built on here with solid tokenomics have huge potential of taking off big time because the underlying tech simply works mixed with its super cool community. It's only a matter of time.
At the current price of things, it'll cost around $2k to own one and it'll be extremely hard to get one based on the likely rush for it. I definitely want to own one, I don't know anyone who doesn't. Can't presently afford it, but who knows, one of the assets I holds might just go 100x and I'll be able to afford 10. Heh! Hocus Pocus Waka Flockus!!!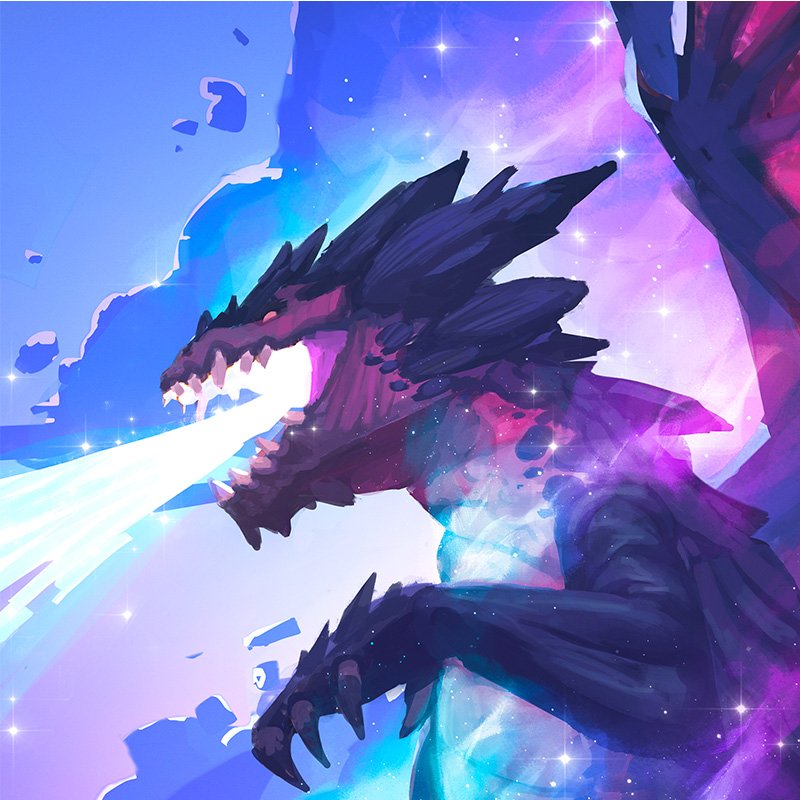 It's fun to think about the possibilities here, watch the ball rolling slowly then all at once. Maybe Waka Flocka will create a tribe in Hive engine as well and get on with the whole community activities. Who knows.
Posted Using LeoFinance Beta
---
---