Splinterlands - Discovering the Legandary Harklaw Monster of the Death Splinter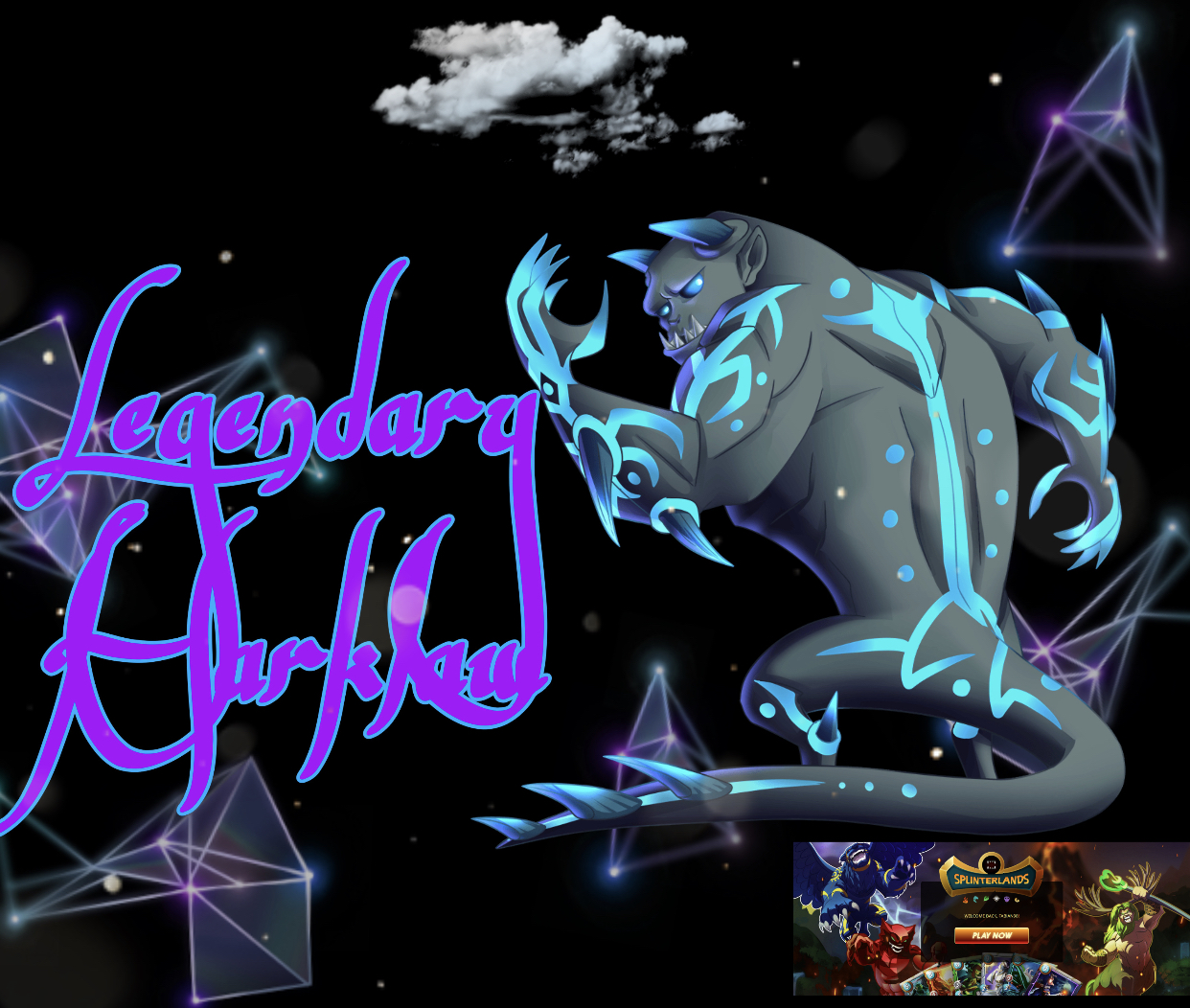 My Splinterlands card trading lifestyle is a typical example of how I treat my entire portfolio. If I sell this,........card/token......is it worth the price right now? I.e how undervalued is it under the spectrum of related things? Will it hurt the portfolio's growth in anyway? How much do I need it? I think about these things a lot so for this reason, I haven't been able to sell much, same with my crypto portfolio.
Whether we are still ripe for a bull run or not at the end of the year, the potentials of the tokens I hold are still stronk, so selling into whatever cycle it is we are presently is something that doesn't even sit well with me, I mean, look at Hive flourishing with Splinterlands as the top of the list of the most played blockchain game in the world on top of one of the best sites that aggregates and displays such metrics.
Splinterlands is leveraging Hive technology to stay fly, Hive is using Splinterlands fame to..... fly, I'm loving the relationship.
This is the type of Marketing Hive had always needed, this is the best time to be on Hive for someone who isn't, obviously, this is likely a terrible time to sell Hive, moreover, for me, will selling Hive now mess with my growth? Yes, hurt my portfolio? Yes, so I mostly don't sell, I basically do only when I'm in dire need of it.
Same with my splinterlands cards, I don't want to believe the "rush" is over and I'm not even trying to be sentimental, it's not like there's a better blockchain game out there anyway, so selling now is quite absurd, moreover all the cards I presently hold are very useful to me in battles and in the sps airdrop rates so...go figure.
The rush is not over, number of Splinterlands players is only a fraction of Fortnite's players, there's still a long way to go, look at what the effect of a few thousand players per day looked like on the whole ecosystem, what do you think a few hundred thousand players will look like?
RUNE, LEO, CUB constitute my major bags and are all undergoing some major development that could have amazing impact on the solutions they provide. Things will be so much more interesting when the markets go gaga, not right now, this is not gaga.
I got my first 3 legendary cards Chaos Legion cards over the weekend in the space of 2 days, felt nice hehe,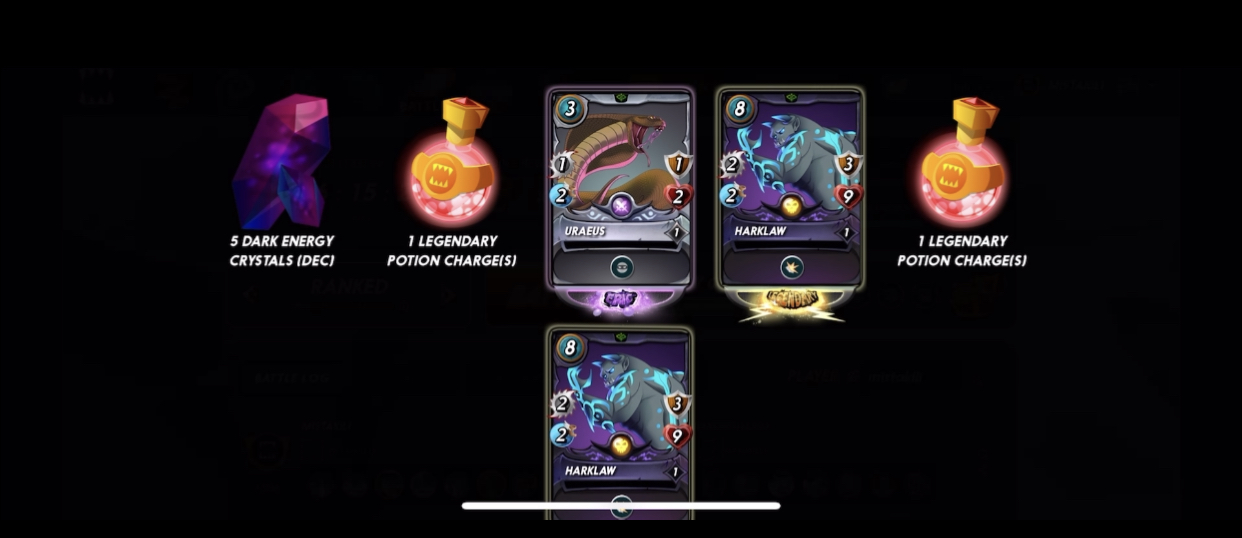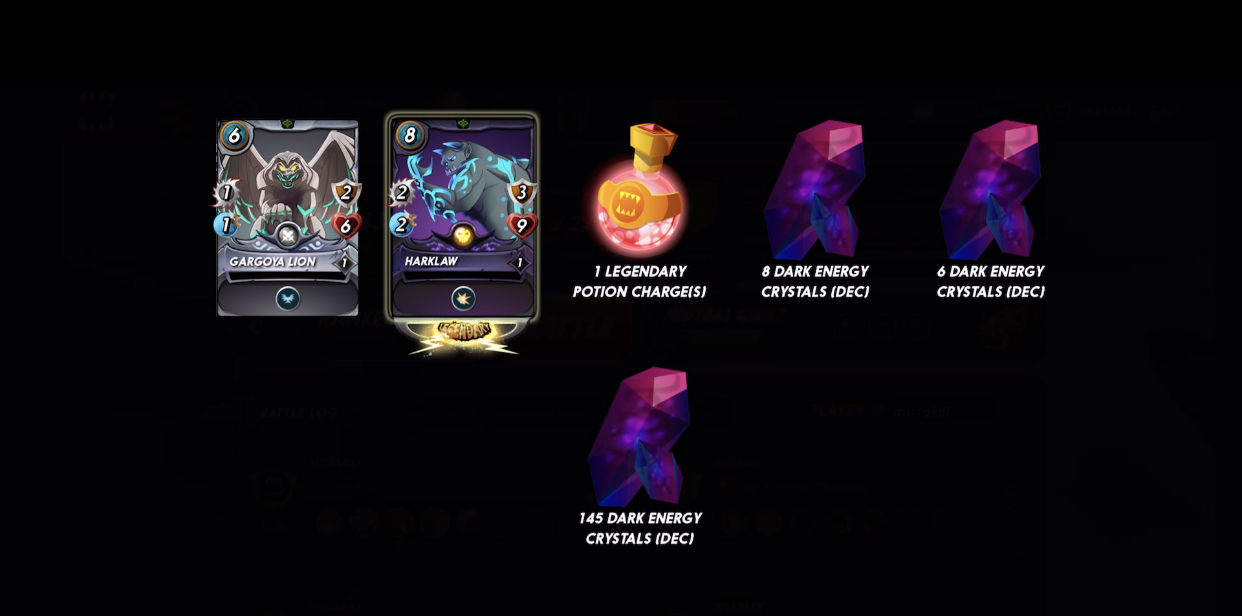 That electrifying pop that comes when you flip a legendary or gold foil is soo orgasmic, I feel it in my spine lol...I got the Harklaw this time.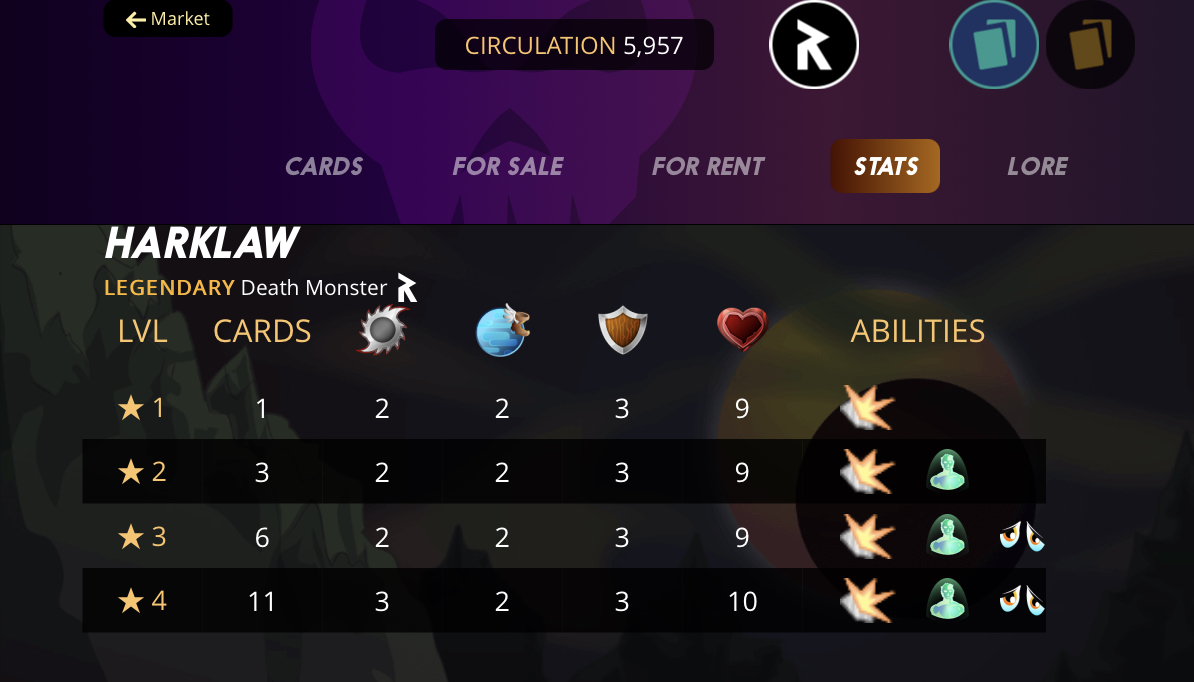 It's got a lot of shield(3) and a lot of life(9 for a level 1card, but the mana is a lot at 8 so it's more fit for high mana battles, and gets more lethal when maxed out and gets demoralize, immunity and shield attributes. It's more of a defensive card compared to Lord of Darkness, so while it may not have much offensive traits, it covers up with the ability to receive a lot of damage and reduce the impact of most.
I currently have 3, if I combine them I will be able to unlock the immunity and shield ability but do I really need to?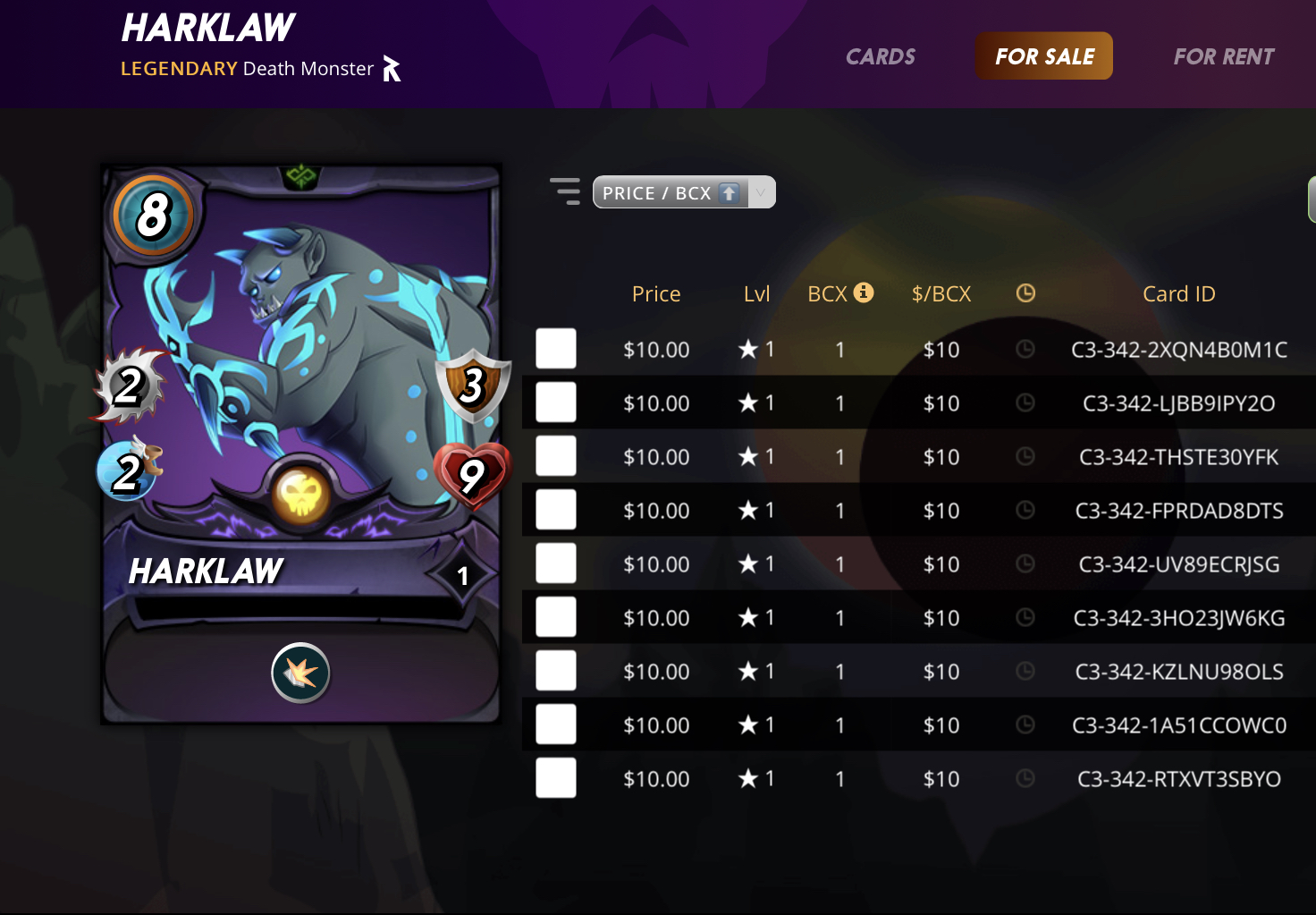 The card is presently listed at 10$, and is about 6k in circulation, I think it has the potential of doing well over time, given it's the strongest defensive monster in the Death splinter. I remember those days when Lord of Darkness was around $15, it's now over 200$. Will this be happening again?
I'm holding for now anyway...I'll be flexing it in my battles and give you report on how cool it is. 😉😉😉
This is it for now guys! Battle till you drop....
Thanks for reading.

Posted Using LeoFinance Beta
---
---