SPLINTERLANDS- Fast Money Fast Cards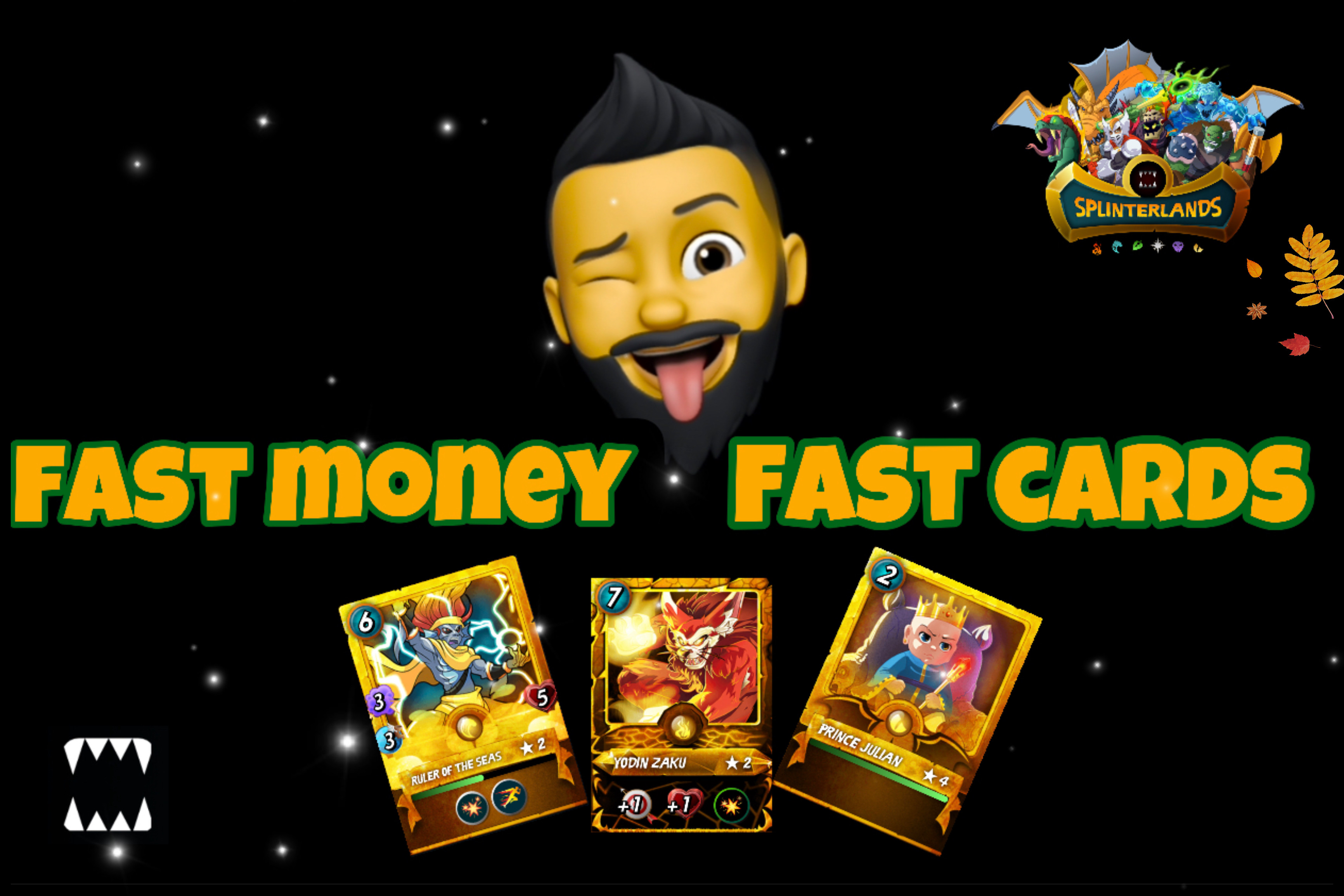 Today is the 75th day of the SPS airdrop! And the price of 1 SPS at the moment of writing this post is 0.75, what's that thing they say about magic numbers again? Uhmm, never mind, I don't know either, correlating numbers are just fancy to see, numerologists would know better.
Through these 75 days, I've accumulated a little bit over 3k SpS($2300) with almost 95% from the airdrop. I bought some at the point where it was worth $0.369 to flip for quick cash when it doubled in price but I've not been able to sell it because....who sells SPS under 1$?
This is the fastest money I've ever made for free given the length of time for doing nothing but holding Splinterlands assets and trust me it's not even quarter as fast as I'd want it to be because this can only afford me few fractions of vouchers for getting CHAOS LEGION presale packs—but hey I'm not complaining, I'm super preoccupied with brainstorming the best ways to increase it before then.
SPS when moon?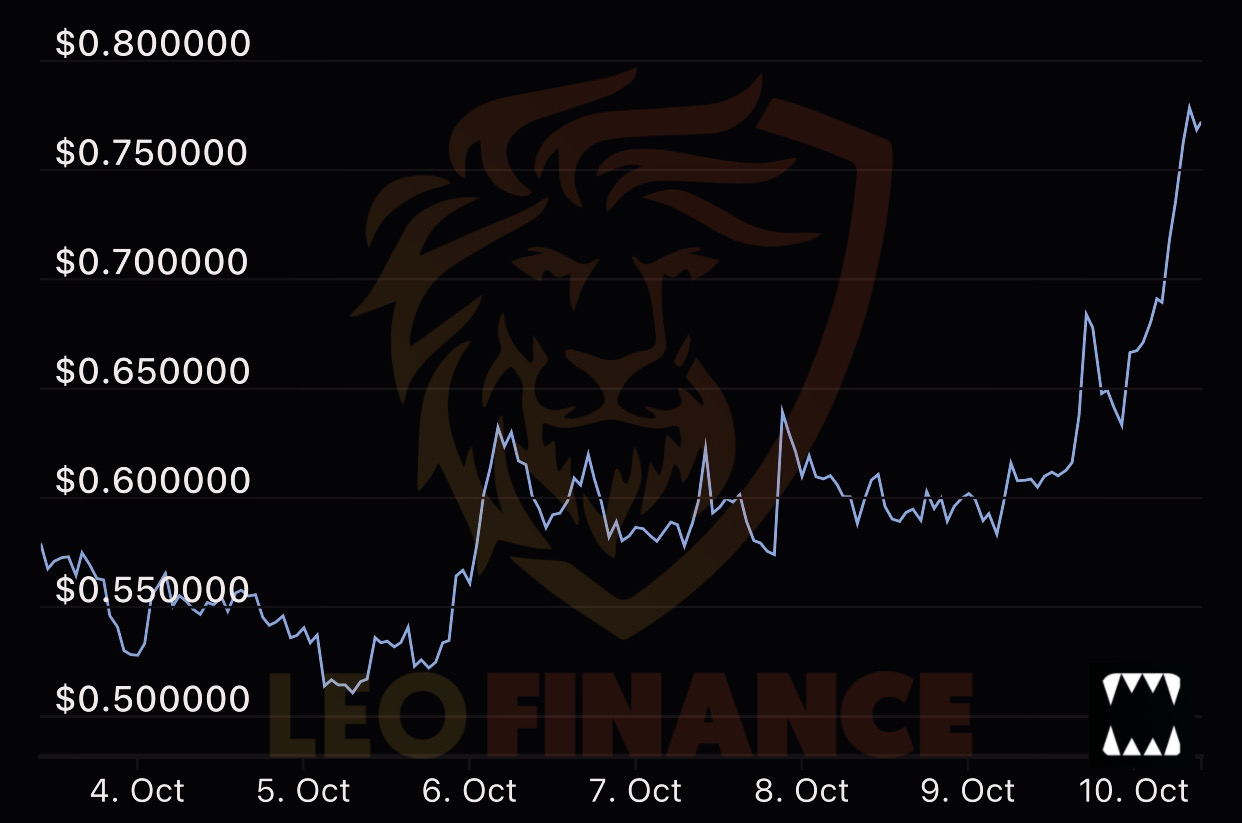 I don't have as much balls as I'd like to have, maybe it's for my own good, check this out, each time SPS reached a new high, it has a little bit of correction and continues the run, up until now this has been the pattern, a trader with balls will take advantage of this and drastically increase their bags.
I'm reluctant about doing this because while it might be possible to take advantage of swings like this, I've seen pumps that took off and didn't correct for a really long run
Should something like this happen while I'm supposedly waiting for the chance to buy back in, then I turn out being the clown. Looking at the chart above, we can see the quick move from $0.65 to $0.78
This is why I don't have the balls, besides the rush to get into Chaos Legion requiring SPS staked, there are still many obvious variables that can still have a mooning effect on SPS. So maybe sometimes not having the balls is not so bad.
Word on the street has it that there will be a pull back in price of SPS after Chaos Legion presale is over but I find it hard to see that happening.
$SPS will be the most profitable medium of buying packs cards, and going forward, due to the 10% discount on using it—every SPS used for these purchases are burnt out of circulation, and you can trust that they will be in millions.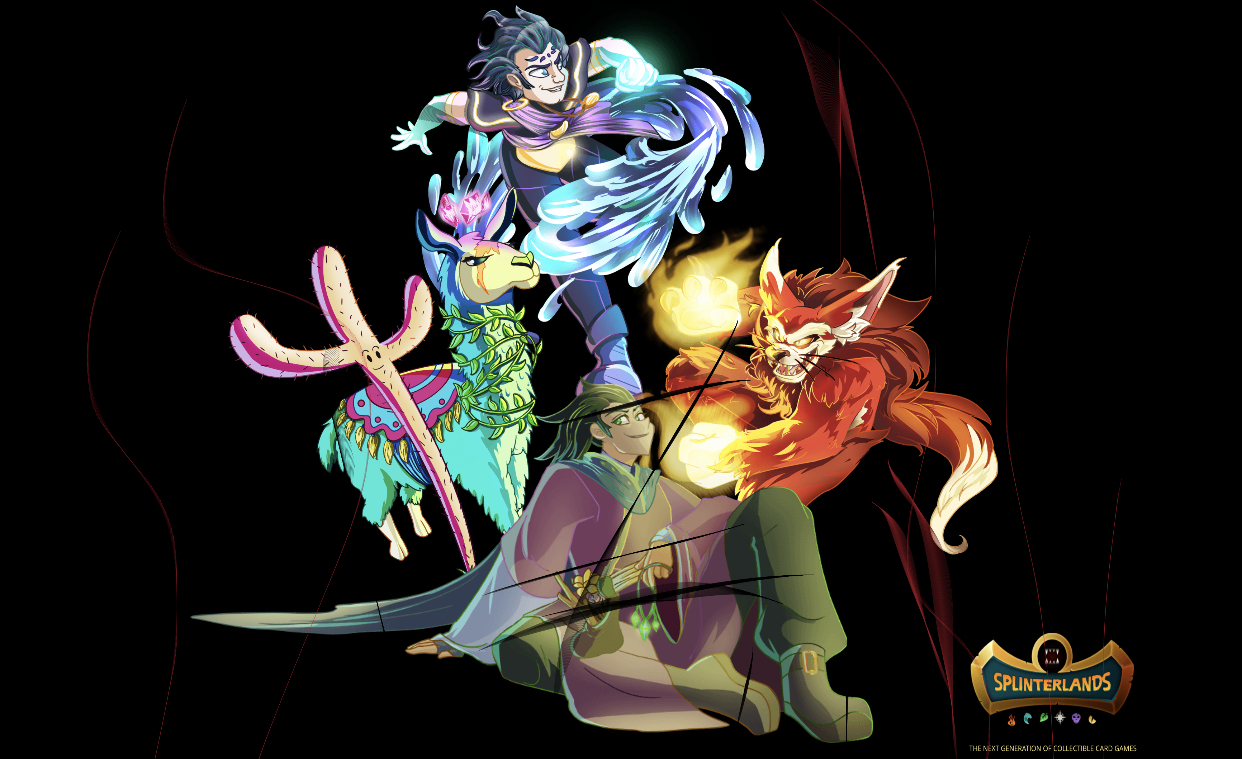 Players will also soon start earning SPS in battle, this means that SPS emission rate will become drastically higher, the present emissions are only from liquidity pools and due to the competitive rate of APY for staking SPS in game, players are incentivized to take advantage of it rather than dump their earnings, locking more SPS out of circulation.
Bitcoin is about to reach it's all time highs, rumors of Bitcoin ETF approvals have been flying around the cryptosphere, the markets are primed for a parabolic movement all things being equal, it almost seems like a perfect timing for when Chaos Legion will begin—it seems like a really bad move to bet against BTC SPS! So Wen moon? Soon!
Some people will make life changing money in this space before this year ends and I'll like/want to be part of them, so I'm leaving a portion of the SPS liquid so that I'm not locked in and miss the opportunity when it comes by while I continue to grow the stake.
Let's keep our fingers crossed as we hope for the best. Thank you for reading. Don't forget.....battle till you drop...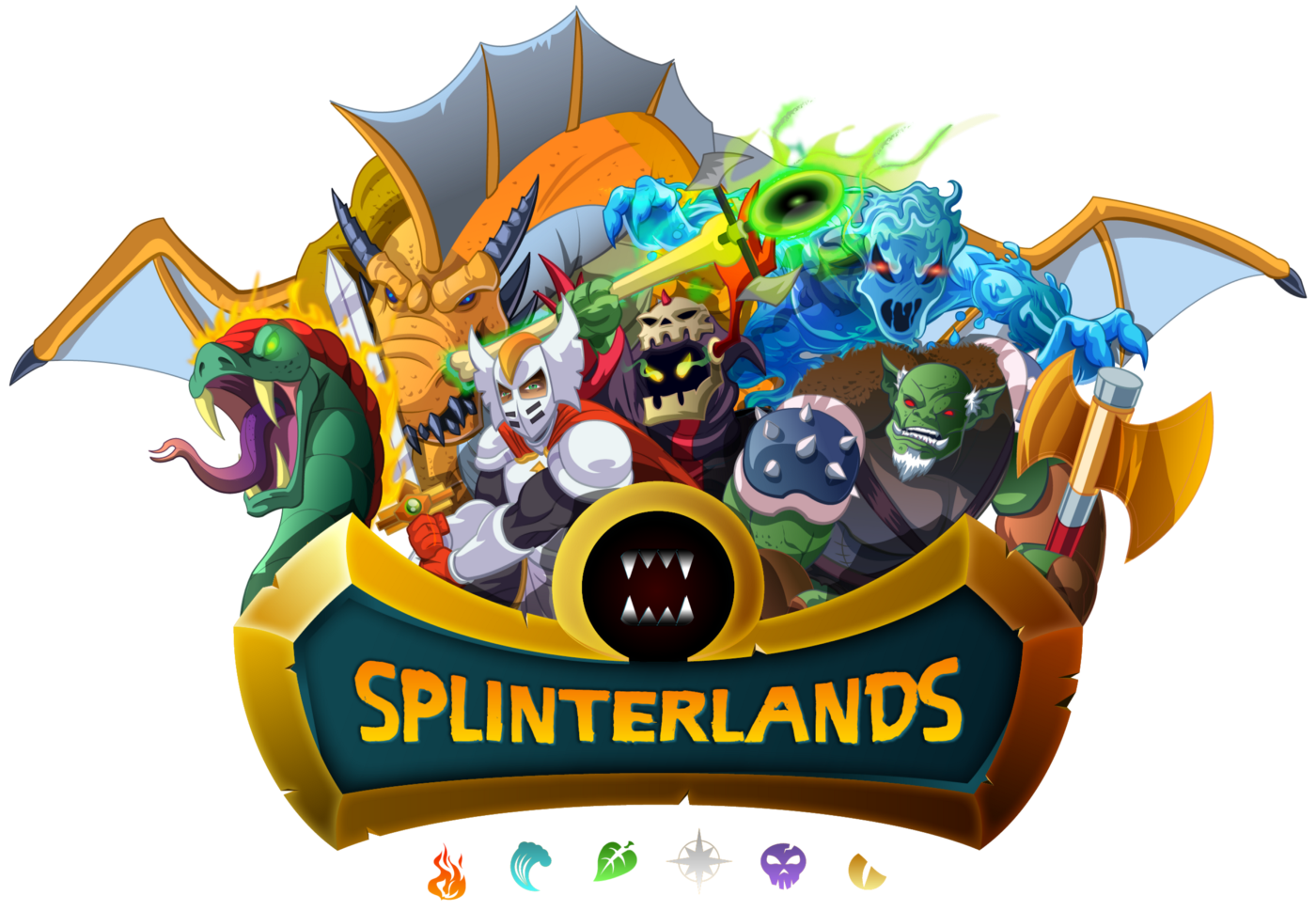 Posted Using LeoFinance Beta
---
---