6 Months On Hive - Check Out All My Achievements Including My LEO Token And Other Tribaltokens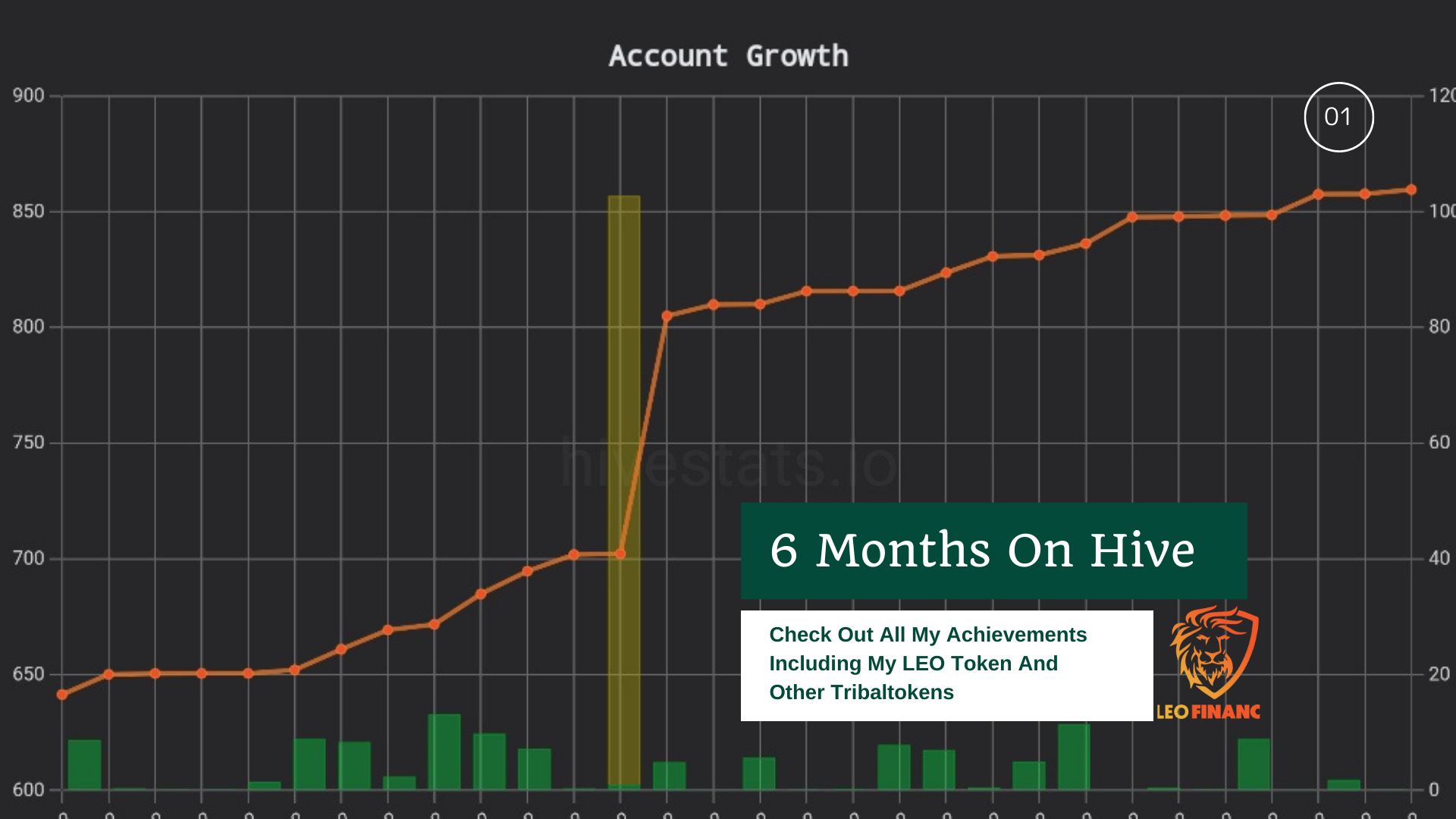 Where should I begin? First and foremost, I want to thank the Almighty God for the gift of life. I joined Hive on September 17th, 2021, and it has been exactly 6 months since I joined this amazing platform.
---
---
While looking for an alternative way to earn in the crypto ecosystem, I discovered Hive. I did more research about the platform, which led me to the OCD discord server, where I met @starstrings01, who helped me in signing up and making my Introduction post
I also met @josediccus through him. The two guys are my guardian angels, whom God has sent personally to me.
They mentored and supported me, they also informed me about the value of engagement, which has been critical to my success on the blockchain.

My Achievements So Far On The Chain

To some, this may appear to be a minor achievement, but it is major to me; acquiring 860 HP in six months is a significant achievement.

I started with 25 REP, as do all new Hive users, and over the course of six months, my REP increased to 65, which is an outstanding achievement.

Although 900 comments and 122 posts aren't bad, I still need to step up my engagement and expand my niches. I'm thinking of diverting to photography.


My Tribaltokens

One of the reasons I like the Hive blockchain is that it has different tribes, each with their own frontends and tokens. The tribal token can be earned by utilizing the tribe frontend or tag.
I've earned a variety of tribaltokens, which you can see in my hive engine wallet.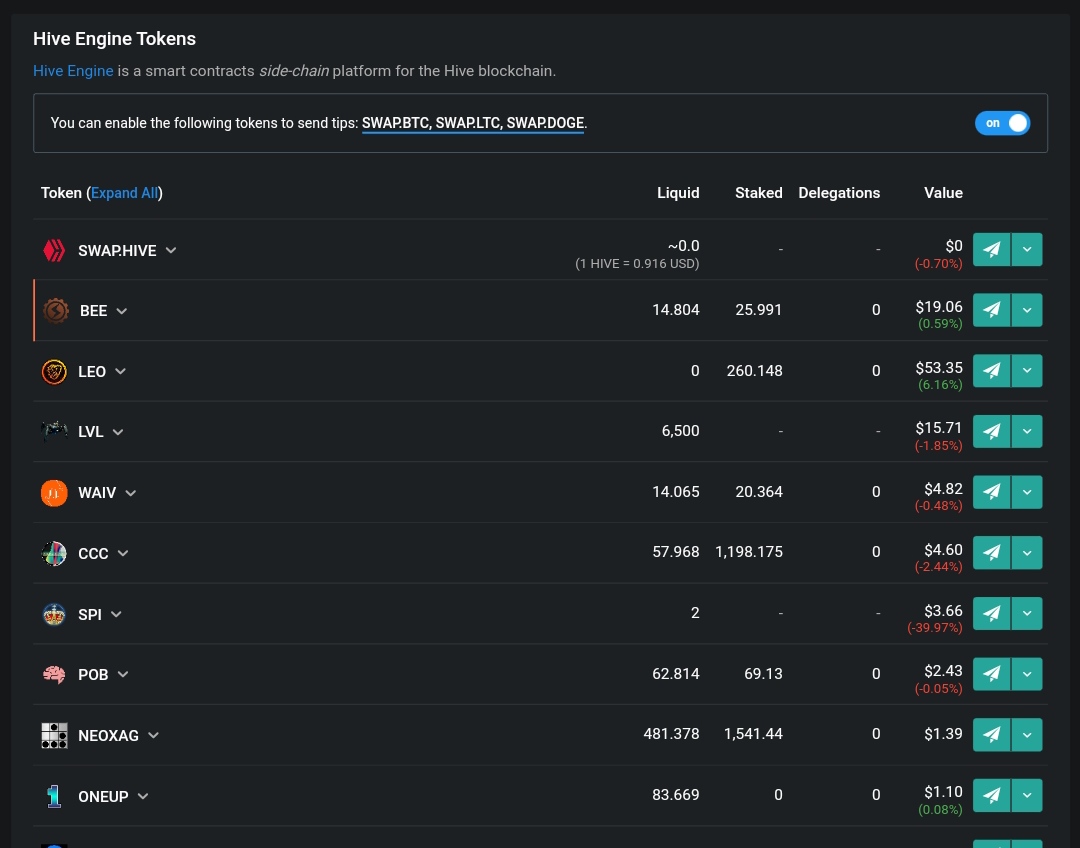 ---
LEO Token
---
My LEO token has been wonderful; on my second Spinvest Bitcoin guessing game, I was lucky enough to guess the exact price of Bitcoin and win the jackpot of 200 LEO token. This increased my LEO holdings, bringing my total balance to 260.148 LEO, all of which has been staked.

---
Final Words
---
I want to step up my game and engagement, I've as well set a goal of 2k HP before the end of the year 2022. I've decided to start setting some of my post to 100% to achieve this goal. In addition, I'll work on improving my tribal engagement (utilizing the frontends and tags) and bagging more tribaltokens and staking them.
I think I have penned down a lot, I will drop my pen over here.
I'd like to express my gratitude to everyone who has ever supported me in any manner, and I'd like to use this opportunity to wish all of the newbies selected for this edition of the beginners initiative program the best of luck.

Thank you for visiting my blog, I hope you have learnt one or two things from my content today, you can follow me to for more quality contents that will learn one or two things from you can check out My Introduction Post To know More About Me and If you find my content useful or interesting, please appreciate my work by leaving a comment, upvote, and probably rehive it so that more users can see it

Posted Using LeoFinance Beta
---
---