Why you should buy SPS and DEC and How?

If you are a newbie, here are the reasons why you should buy SPS and DEC right now and how. I am about to tell you how to earn passive income. This is just a high level overview and I will not go into much details or this post will get too long.
First reason, the price of SPS and DEC are really cheap right now. You can sell them later at a higher price and thank me. Second, you can earn SPS when you have more DEC and SPS on the app via SPS airdrop and by staking your SPS. The more resources you have like DEC and cards the higher the SPS you will get from airdrop. And by staking your SPS you can earn interest of more than 100% APR. If you do that, you will have passive income. It is up to you how much you want to earn. Really cool isn't it? 😎
Now on how to buy.
There are two ways that I tried buying SPS and DEC.
The first method I tried is buying from pancakeswap and the second is buying from the hive engine. I now prefer buying from hive engine because it is easier for me.
To do this first you need BNB or HIVE coins. I am using Binance Exchange to trade Cryptos and to buy BNB and HIVE.
If you don't have Binance account yet. You may use my referral link so you can get discounts in trading fees.
Referral Link : https://accounts.binance.me/en/register?ref=GUZ4GXQ4
Referral Code : GUZ4GXQ4
If you will buy from pancakeswap you need a metamask wallet. Transfer your BNB from Binance to Metamask but first you need to setup your metamask with Binance Smart Chain. Once your BNB is on Metamask wallet you can now go to Pancakeswap then connect your wallet and swap SPS. After you swap you can add SPS on your wallet and then transfer it to the Splinterlands app. You can connect your metamask wallet on the app. Finally, once you have your SPS on the app you stake it and earn more SPS from your DEC. I suggest you search a 3Speak or Youtube video for the details of how to do it so you will not make mistake.
It is a lot easier for me using the Hive Engine. First, buy Hive from Binance then transfet it to your Hive Keychain wallet. You do need to install and setup Hive Keychain wallet. It is very useful. Once you have it on your wallet it will appear on the hive engine. Then you can now buy or trade your HIVE with SPS or DEC. Once you have SPS or DEC transfer or withdraw them from the engine to your Hive Keychain wallet. Then from the wallet you can transfer them to the splinterlands app. Finally, start staking your SPS and earn more SPS airdrop from your additional DEC. Again, I suggest you search a 3speak or youtube video for guide.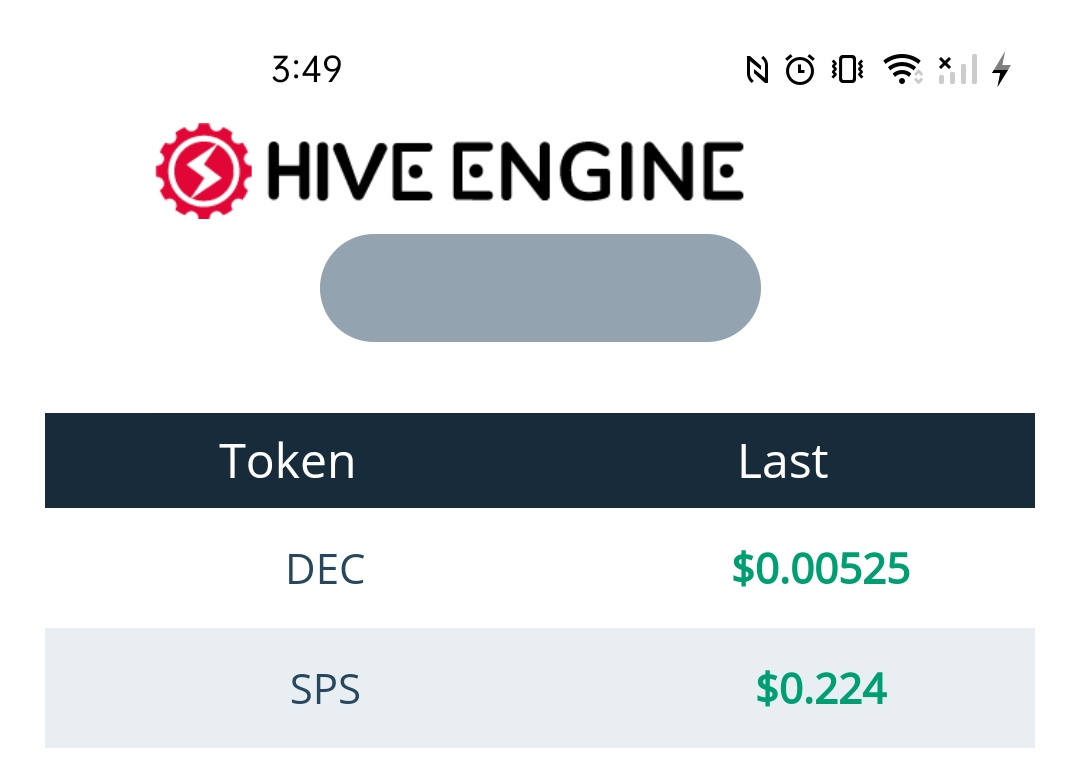 If you keep doing it, it will become easier and second nature to you. So good luck and happy playing and enjoy your extra income.
Cheers,
MJ
---
---