A RARE GOLD EARTH MONSTER SUIDAE SHAMAN FROM RIFT PACK WITH RECHARGE AND GIANT KILLER ABILITY | FOCUS REWARDS
Hello Splinterland warriors!
How are you all guys hope you will be blessed and fine. In today's post, I will be sharing the focus rewards from my main account with another rift watcher pack and a rare gold card from the earth splinter.
SUIDAE SHAMAN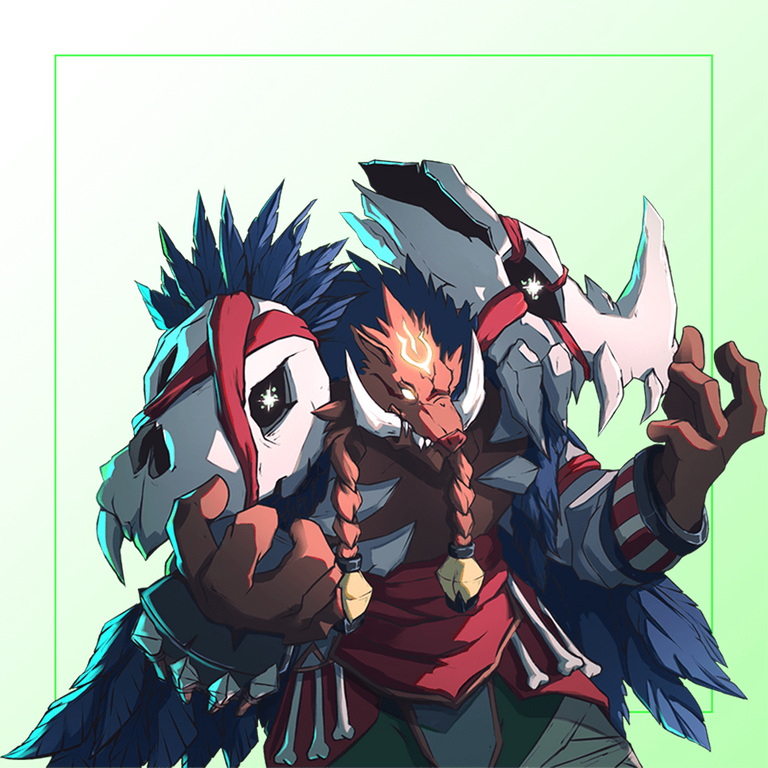 The suidae are a race of boar-like humanoids that worship the gods of nature, praying to totems and statues erected in the image of their deities.Read more
Here is another great card from the earth splinter with rare rarity which is from the rift watchers edition with magic attack and recharge-ability the mana cap is a bit high but will work great in the magic summoner to reduce 3 health from the enemy team but with recharge-ability, it will easily kill a monster by 3x damage in the next round. I did not use this card yet as i have delegated this card to my alt account to be used in the level 2 gold earth magic summoner and vanish the enemy monsters easily, especially in the equalizer and poison ruleset.

ABILITIES AND PRICE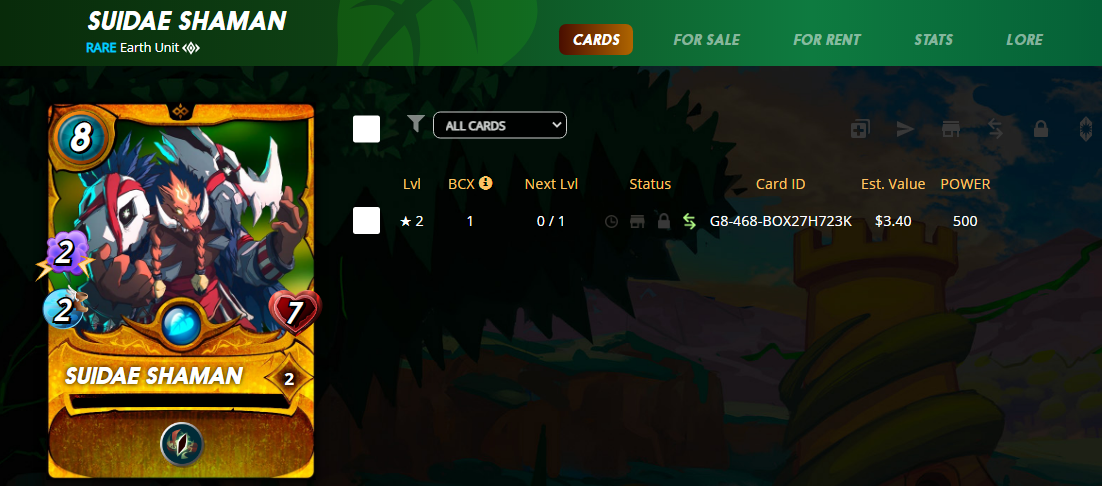 There are total 3 abilities in this card the one is recharge that you can get at level 1 while the next ability is also near which is a giant killer that is a powerful ability to easily kill a high mana card like Kraken and other monsters from the rift watcher editions which cost 10+ mana and if you want to get the rust ability from this card then you need to max this card. This card is currently trading for $3.4 in the market while i sold one from the fire splinter for $6 which is now at $8 and this one is a bit cheaper.

PACK OPENING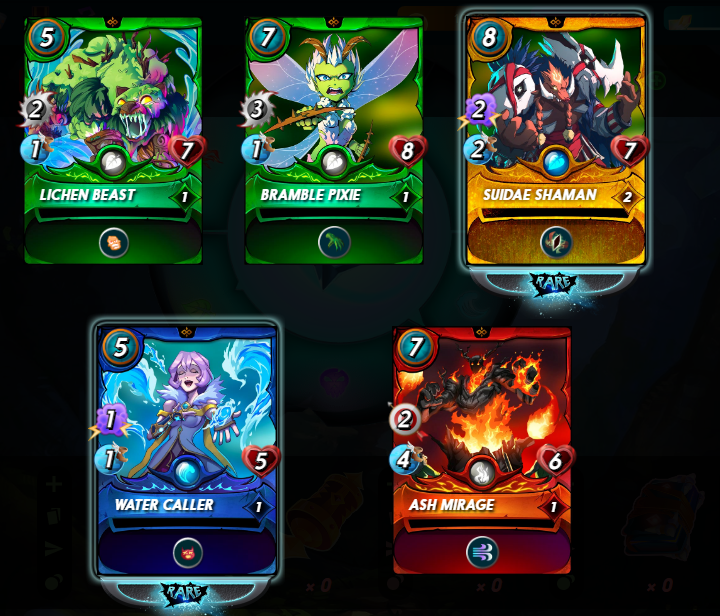 Here is the pack opening result from the rift watcher editions which i bought recently and here the pack opening in which got one rare gold card from the earth splinter with 3 other common cards while one rare gold with stun ability from the water splinter named is water caller and a great magic card for the water splinter to be used in the battlefield that i will explain in my next post.

FOCUS REWARDS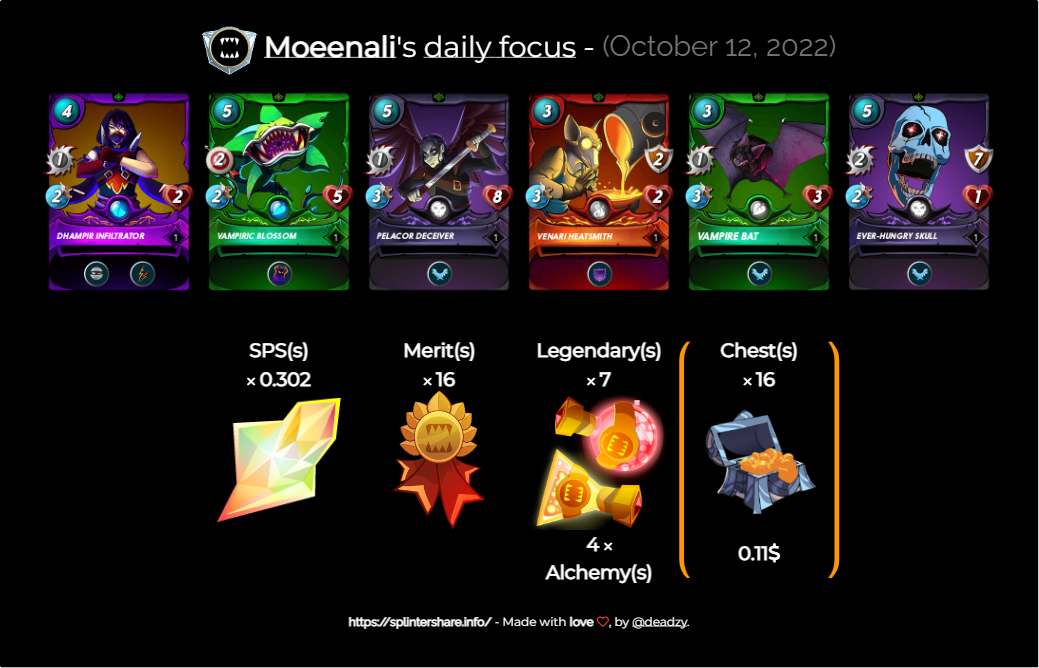 Finally, i have removed the card from the rental market to make some loot chests for the season end my target is to make at least 20 loot chests for the season-end rewards to claim it in the diamond league this time so today i played some battles and made 16 loot chests in the silver league quest and got these rewards from today worth 11 cents with some cards, SPS and merit tokens with few legendary and alchemy potions.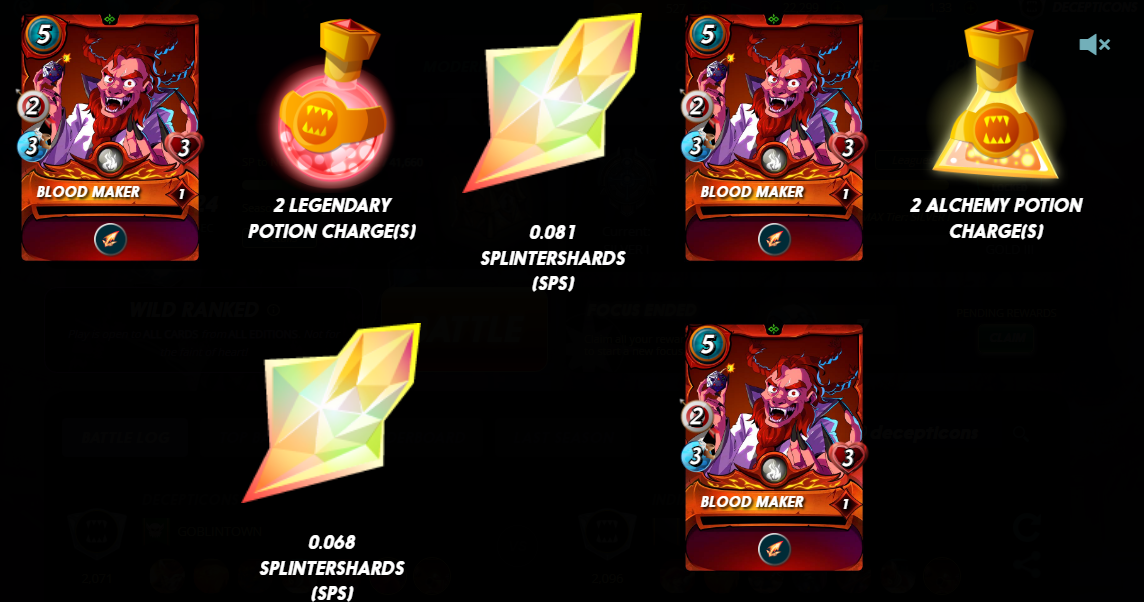 Here is the focus rewards from my alt today i claimed it a few seconds ago and want to share it here in this post the rewards are not juicy but got 3 cards for the fire splinter from free bot playing which is not bad at all.


All images are from the Splinterlands website

If you are new to this game then signup here to play the game click here for signup
---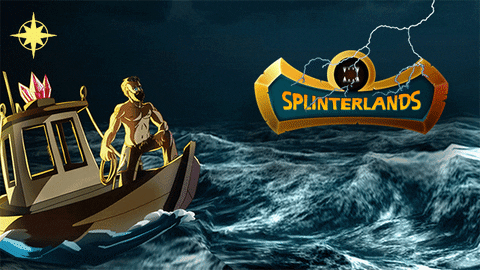 ---
Thanks For visiting my Blog
Best Regards @moeenali
---
---