A RARE GOLD TWO BCX OF MADCAP MAGUS FROM FOCUS REWARDS
Hello Splinterland Players!
Hope everyone will be fine and blessed today i will be sharing the focus rewards of two days in which I got a rare gold foil card from the focus rewards in my main account two BCX of rare gold foil cards that I am going to share below and will upgrade this to level 3.
---
GOLD MADCAP MAGUS
---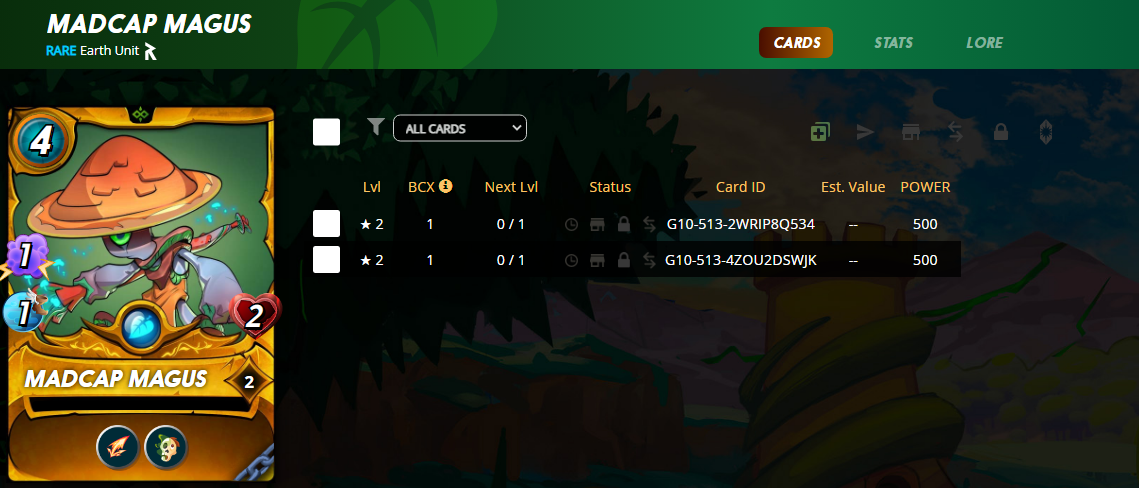 Well, I need this card for my earth splinter but in an upgraded version as we know that these are the Soulboud edition which we can not buy from the market nor it can be transferred to one another so we need to wait for it and play battles for it to get these cards. However, recently I got only 6 BCX of this card till now from the start of Soulboud edition which i combined to level 2 but that is not enough so got these two BCX in gold foil which can be easily converted to level 3 and will upgrade more if i got two more BCX.

---
ABILITIES
---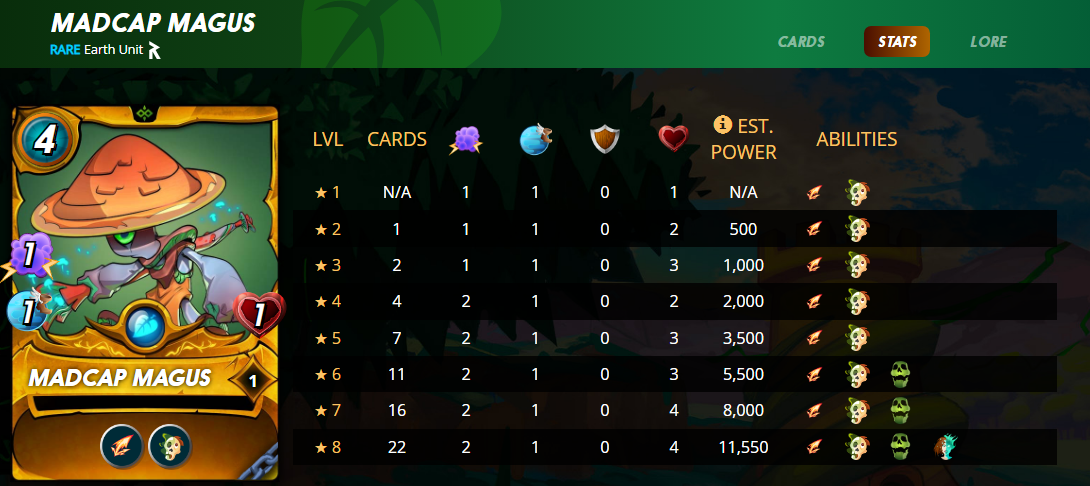 Here you can see the abilities of this card as the first two abilities are playable at level 1 but at level 2 and 3 the life get increased only while in level 4 this card is enough to fight against enemy monsters but especially in the chaos legion earth summoner which would be awesome because this one is a magic monster and the magic of this monster can be increased at level 4 and using it in that summoner would be a perfect beast while the abilities are far away like affliction and dispel which is not for us.

---
FOCUS REWARDS
---

These are the focus rewards of today which i claimed an hour ago and these are the rewards from the gold league in which i got 9 BCX of two common cards from the life and earth splinter but i need it also as i want to level up these cards as I am using these cards in my battles so level up these cards would be awesome.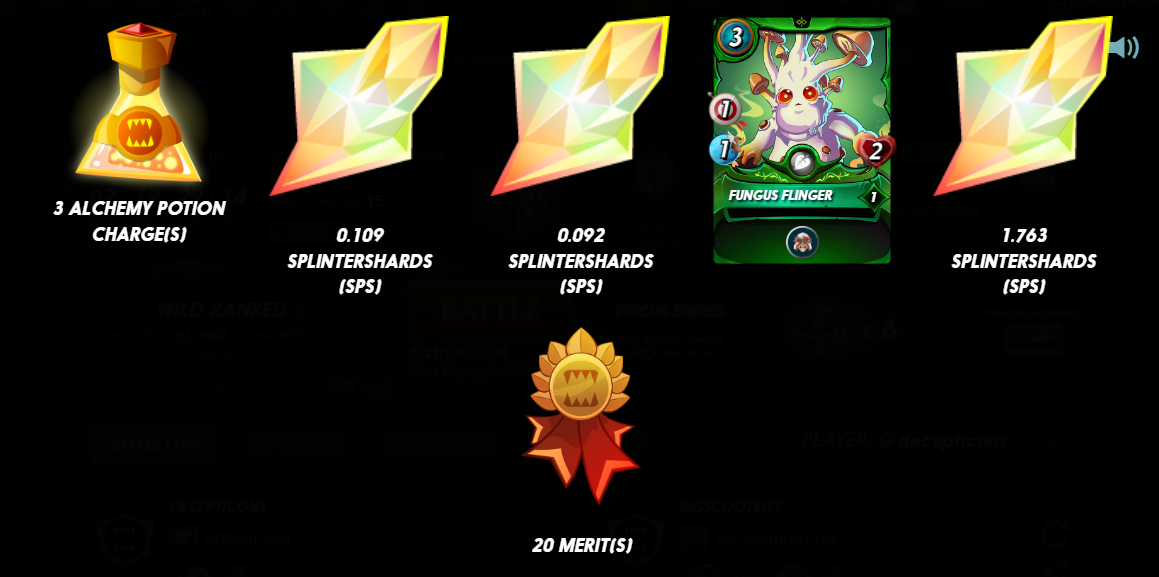 These are the rewards from the silver league account which I got yesterday from the focus rewards in my alt account but I wrote a post on the 100k sps milestone so did not share these rewards yesterday you can see them here today with nothing good from it.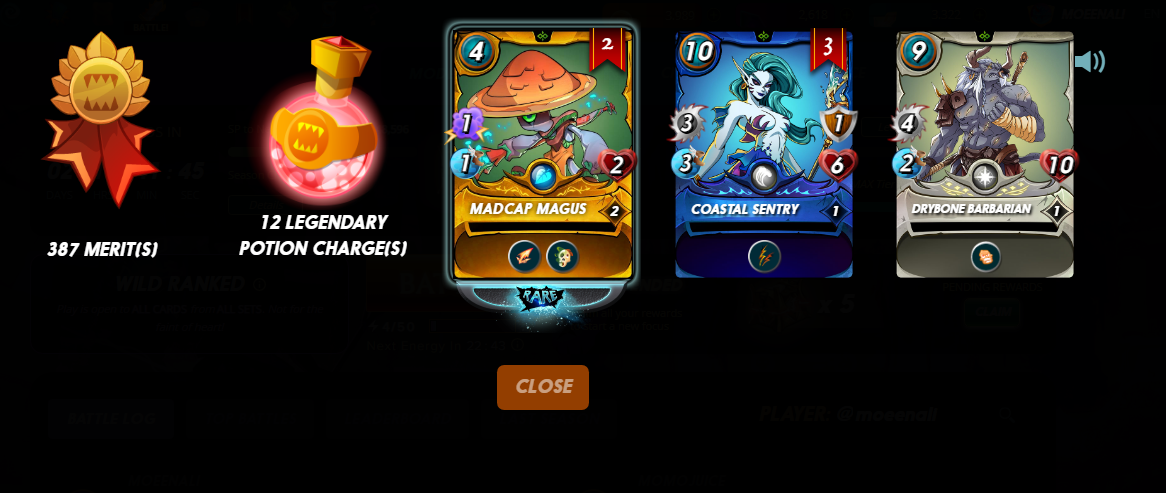 The rewards of my main account from yesterday in which I got something good in the form of two BCX gold foil of rare cards from the earth splinter with 1000 DEC collection power which I upgraded to level 3 now and will be using it in my battles to get more from the focus and season-end rewards.

All images are from the Splinterlands website

If you are new to this game then signup here to play the game click here for signup
---
Thanks For visiting my Blog
Best Regards @moeenali
---
---