ARACHNE THUG A COMMON DEATH MONSTER WITH REACH, TRAMPLE AND KNOCKOUT ABILITY
Hello Splinterland warriors!
How are you all guys hope you will be blessed and fine. In today's post, I will be sharing a new card from the death splinter of rift watchers edition along with a new pack from rift watchers.
ARACHNE THUG
The venari and scavo made their homes and livelihoods within the Realm of Silence. They carved a trade from the precious metals that they mined. Read more
Here is a new common card from the rift watchers edition which belongs to the death splinter with a common rarity that will give you a melee attack with reach ability to attack from the 2nd position in a friendly team. The card is great and works fine as compared to other high mana cards and it can only cost a 6 mana cap and i have used this card next to dark haon legendary monster in the mimosa summoner which i already have in gold foil at level 3 in my main account and will upgrade to level 5 soon.

ABILITIES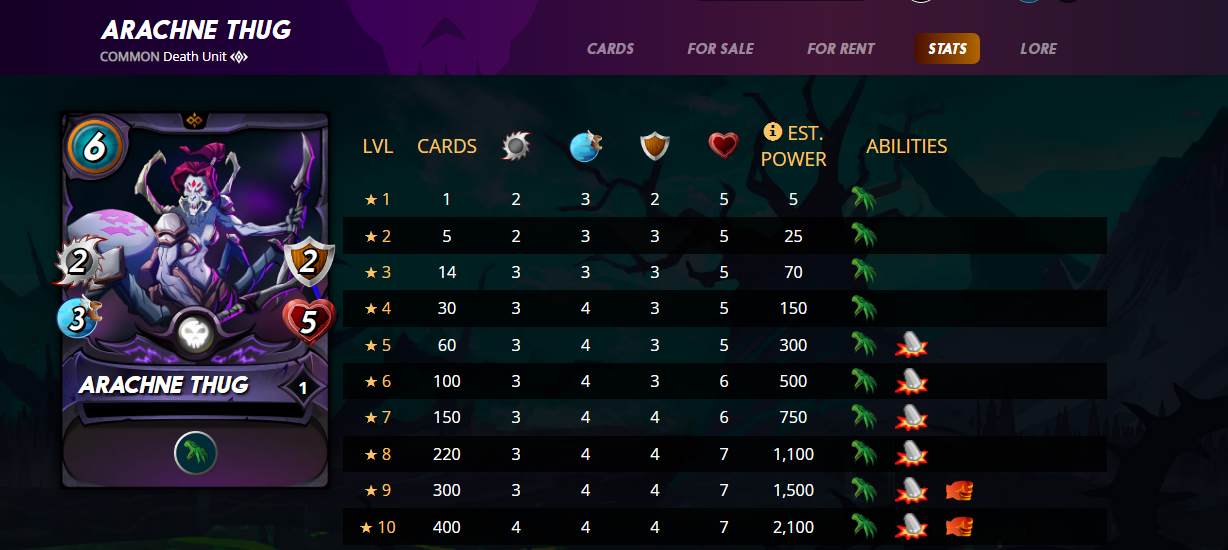 There are 3 abilities that you can get from this card the first one is reach ability that it can attack from the 2nd position with a nice speed of 3 at level 1 while you can get 5 health from this card with 2 armors which is a great addition to save this card from early killing as if you will use this card in the melee mayhem and sneak ruleset then it will stay for some time in the battlefield because of its armor and health while the trample can give you additional attack and knockout ability is far away which is for high level players.

RIFT PACK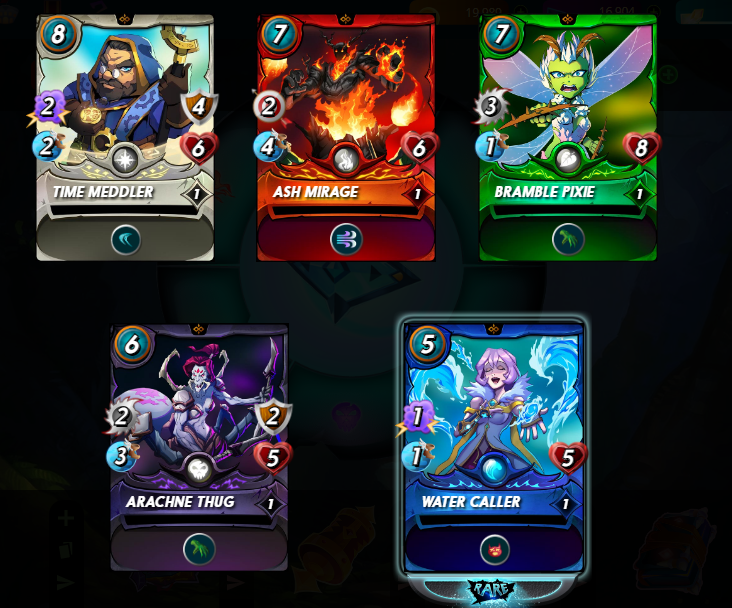 Here is the next pack of rift watchers edition you can see the cards i got from it as i am sharing each pack one by one in my posts and then later i will explain the cards which i did not share so i got one rare card from this pack which i shared in my recent posts. However, rest of the 4 cards are also great and can be used in battles even at level 1 and are best for new accounts but you will need a high mana ruleset.

RIFT PACK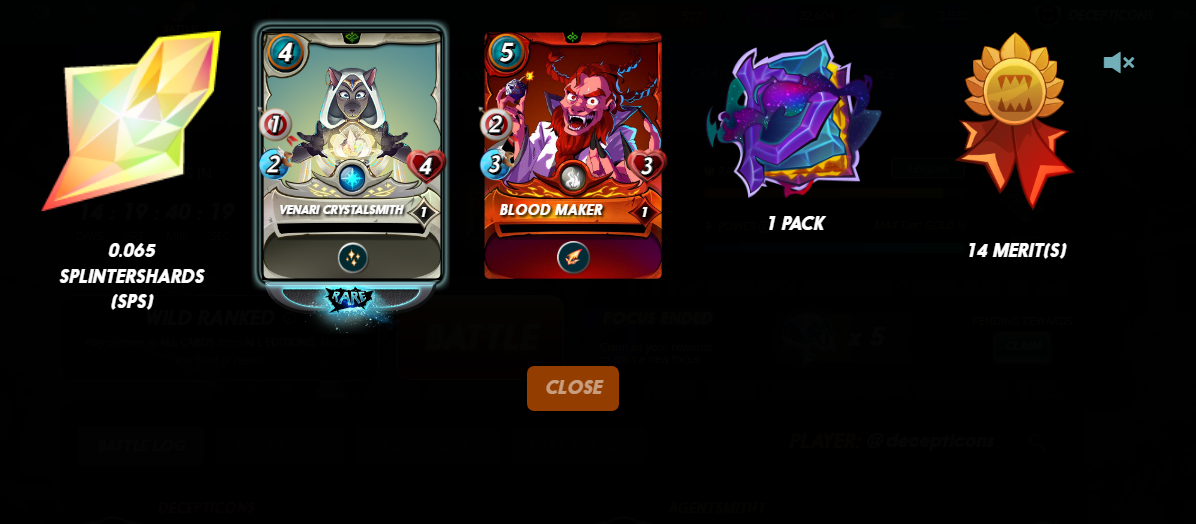 As i have rented out my cards in my main account and playing with my level 1 alt account in the silver league as i have stopped bot for some time to play manually and got these rewards today from the silver league which is not bad because of one pack that i will open later in tomorrow post i will be sharing the cards i got from this pack.

All images are from the Splinterlands website

If you are new to this game then signup here to play the game click here for signup
---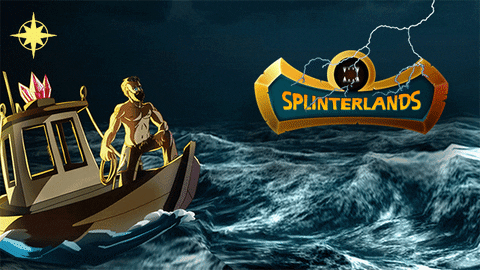 ---
Thanks For visiting my Blog
Best Regards @moeenali
---
---