COASTAL SENTRY A COMMON MONSTER WITH DOUBLE STRIKE MELEE TO LEVEL 5 | FOCUS REWARDS
Hello Splinterland warriors!
How are you all guys hope you will be blessed and fine. In today's post, I will be sharing the focus rewards of today along with a card from the water splinter which i upgraded to level 5 for the first time in Soulbond edition monsters which i got lots of BCX.
---
COASTAL SENTRY
---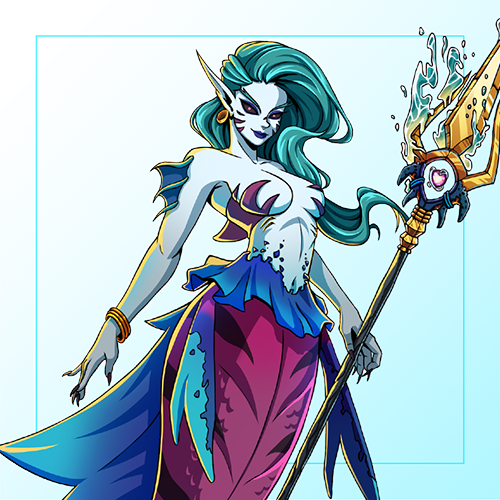 Well, here i am sharing a card from the water splinter of Soulbound edition which i upgraded to level 5 and it is my first ever Soulbound card which i upgraded to this level while other cards are still at level 3 and level 4 but here upgraded this card to level 5 where i got some perks from this card like increased melee attack, speed, and health of this card till level 5 now the next ability is not far away that i am going to share below but this card is really helpful to use in the melee mayhem or melee sneak attack or better to use this card in the second position in level 2 legendary water monster from the chaos legion edition which has the reach ability so it can get this ability from the summoner.

---
ABILITIES
---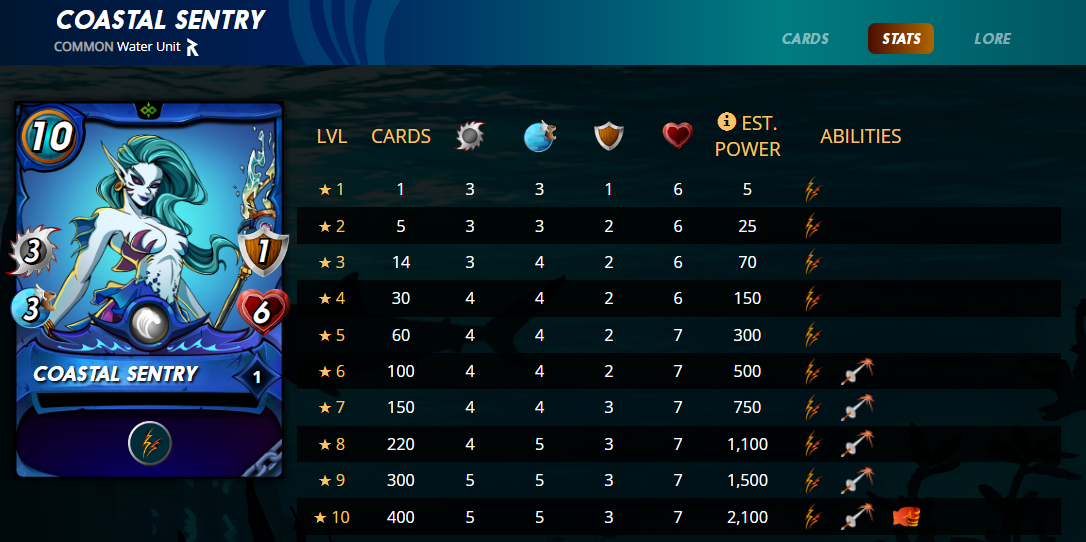 Well, there are total 3 abilities in this card the first one is already unlocked while you can get more STATS from this card by upgrading it to level 5 and i got some of them like speed, armor, health, and melee attack increased while at level 6 the piercing ability will be unlocked which i am going to upgrade soon and will be helpful to use this card in the armor ruleset battles. However, the next ability is stun which is not for us and for high level players only.

---
FOCUS REWARDS
---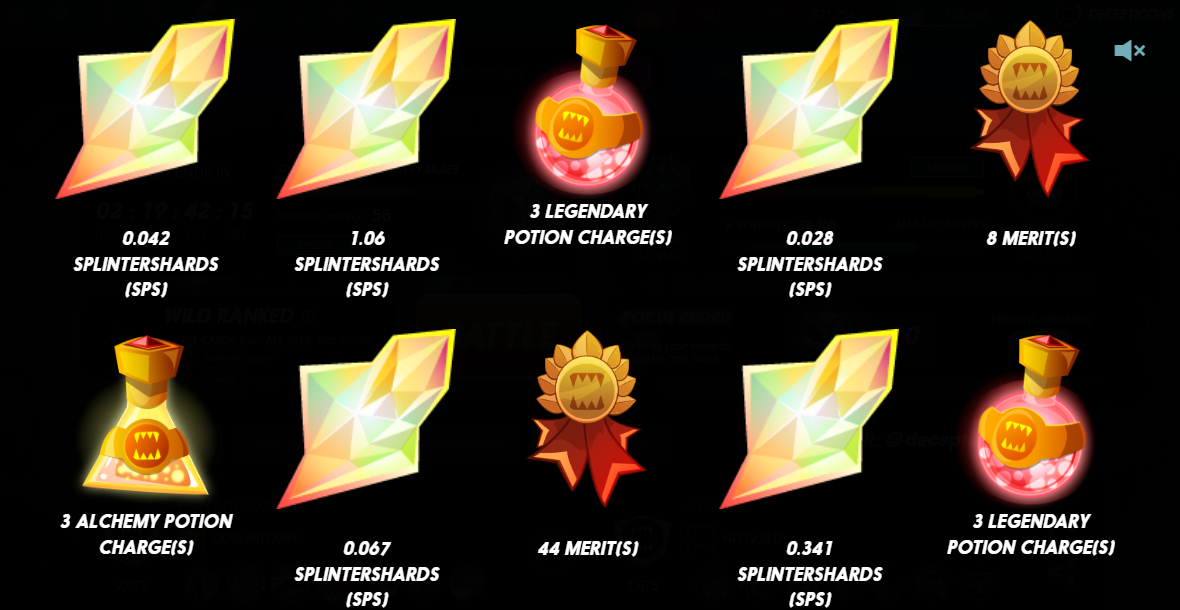 Well, i made 5 loot chests very difficult in the diamond league in my main account but unfortunately got nothing from it, and in 4 chests got potions and some merits in the 5th even not a single common or rare card nor SPS from it but went for this silver claiming and good a little bit as you can see some merits, potions, and SPS in cents which is good enough from my main account with league comparison.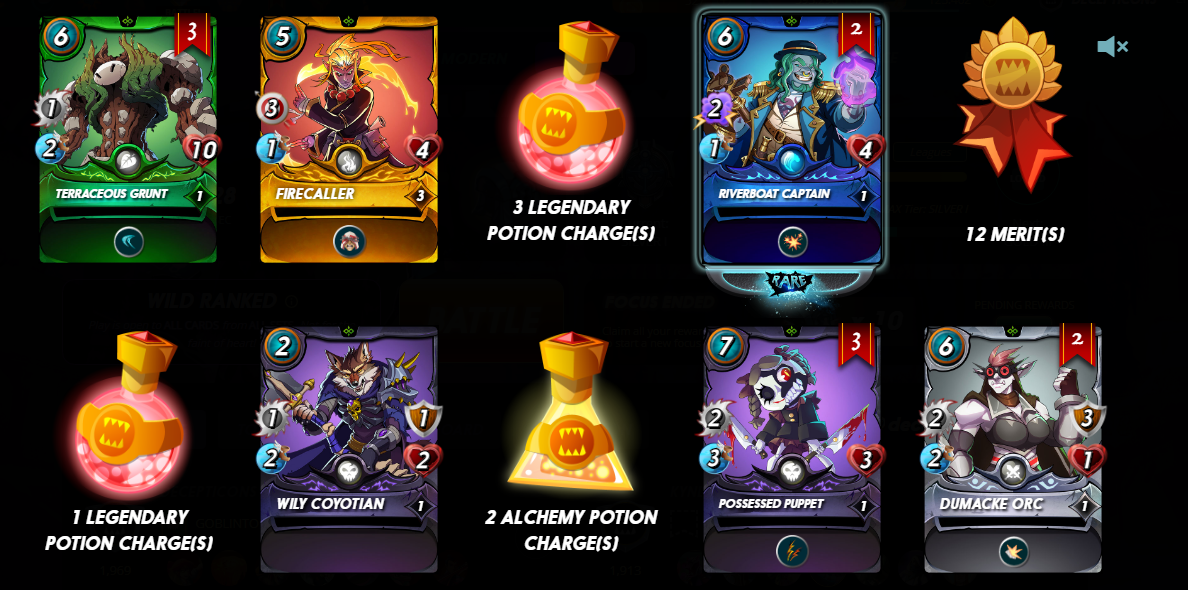 Well, yesterday i did not shared the rewards of my alt account because of social media challenge as the above reward and this reward from the same account while it was good enough yesterday because got one common gold and some other common cards with 2 rare ones and today got nothing even from my main account it was a bad day but hope to get something good from the season end.

All images are from the Splinterlands website

If you are new to this game then signup here to play the game click here for signup
---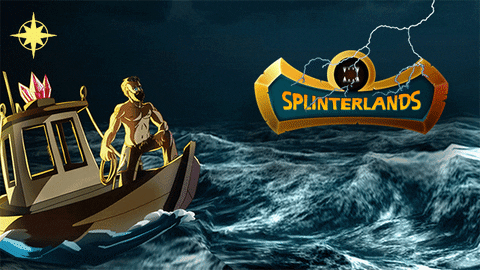 ---
Thanks For visiting my Blog
Best Regards @moeenali
---
---