CONQUEROR JACEK A FIRE LEGENDARY AIRDROP CARD (SUMMONER) UNLOCKED
Hello Splinterland warriors!
How are you all guys hope you will be blessed and fine. In today's post, I will share a new legendary airdrop card of chaos legion edition with stunning abilities that i am going to buy at least 1 BCX.
CONQUEROR JACEK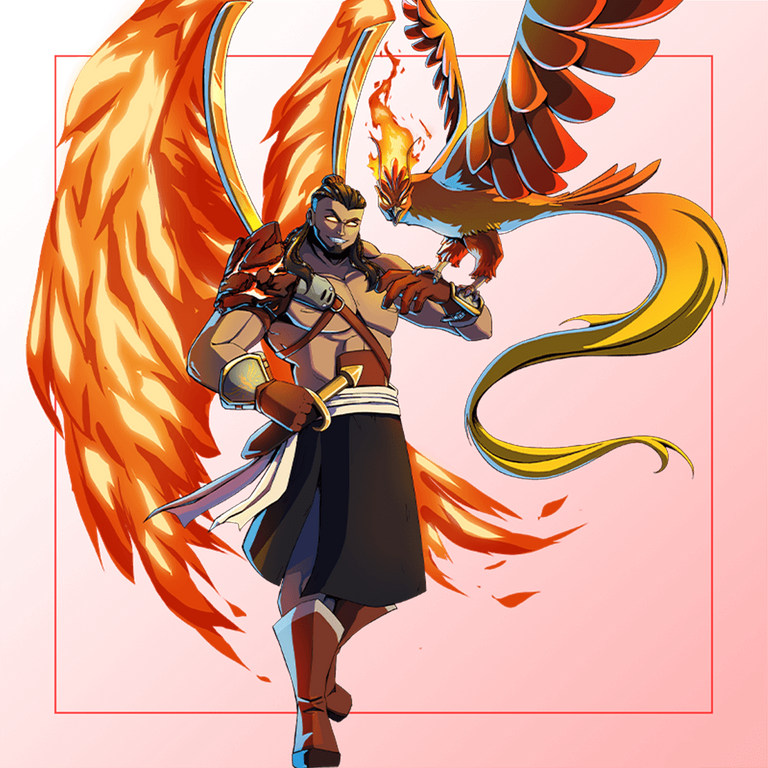 The efreet rarely speaks of the Conqueror Jacek. When they do, it is in hushed whispers and behind closed doors, for they say that to invoke his name is to tempt the fatesRead more
JACEK is a new legendary Airdrop card that belongs to the Fire splinter and leads the fire splinter. The role of this legendary card is a summoner in which you can use monsters from the fire splinter of all editions including, alpha/beta and untamed with chaos legion monsters the summoner is unlocked now and can be used in the battles from now i am very curious for this card as i did not participate in the pack's event if you have bought 575 PACKS then you will get one guaranteed BCX of this card but i will buy one from the market.

JACEK MARKET PRICE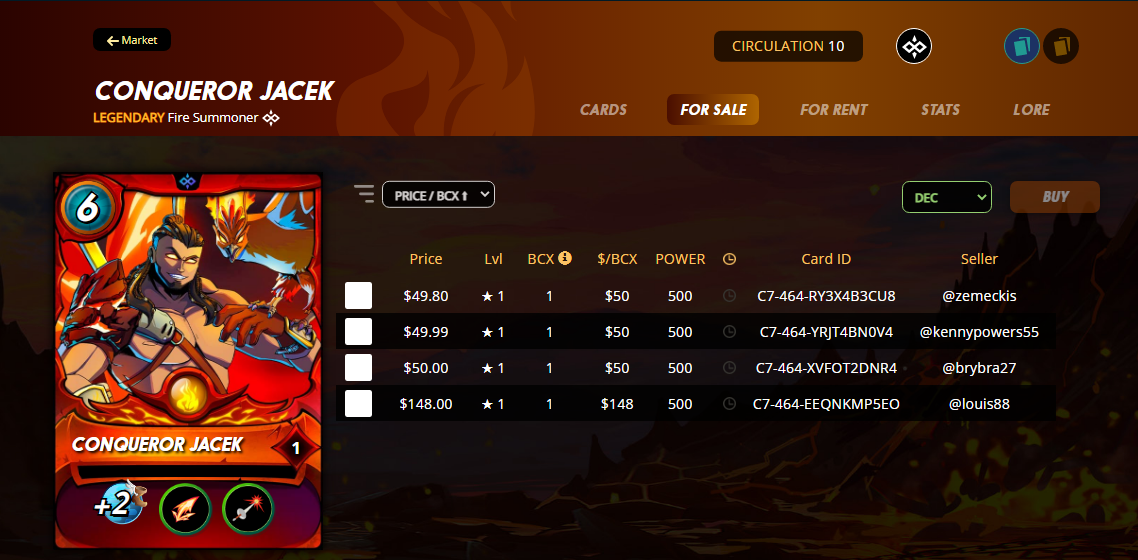 I do not think the price of this card will be that much higher as you can see in the snap 1 hour ago i checked the market and someone placed this card for $250 lol then after checking the price of this card after sometimes it came to $39 and $50 but many players did not claim the airdrop yet so the price may touch the $25 range for this card as compared to the last summoner which is now at $20 and this can be roughly $25 then i will buy one BCX for my alt account to use this card in the battles as i have some legendary cards and summoner in my alt account for daily rank battles.

CHAOS PACK MARKET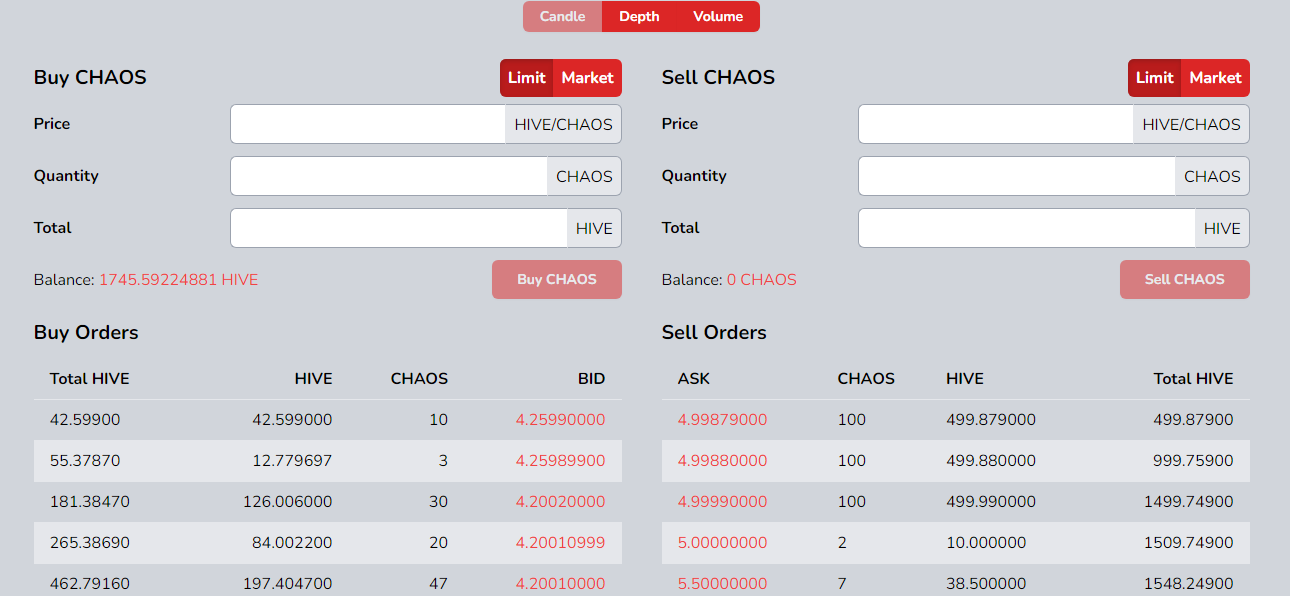 Well, here is the chaos pack market price recently i bought 7 packs with 3.4 hive per Pack but the hive price is not stable and is below $0.5 that is why the pack is a bit expensive in the hive-engine market you can see the current market price which is trading at 4.2 and 4.9 i was checking the market and was buying some packs to open it and check my luck for the legendary airdrop summoners as the new airdrop summoner will be available in the chaos legion packs so it would be great to buy some packs at cheap price and get the worthy legendary card depends on your luck.


All images are from the Splinterlands website

If you are new to this game then signup here to play the game click here for signup
---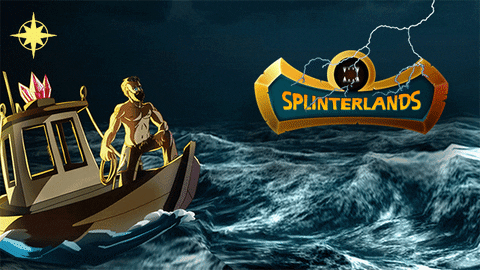 ---
Thanks For visiting my Blog
Best Regards @moeenali
---
---