CUTTER BRIEZE A SINGLE MANA CARD WITH SHATTER AND BLOODLUST ABILITY
Hello Splinterland Players!
Hope everyone is okay and blessed today i will be sharing the focus rewards of today along with a rare card from the earth splinter of Gladius edition which i upgraded to level 4 and got it from the Gladius pack yesterday.
---
CUTTER BRIEZE
---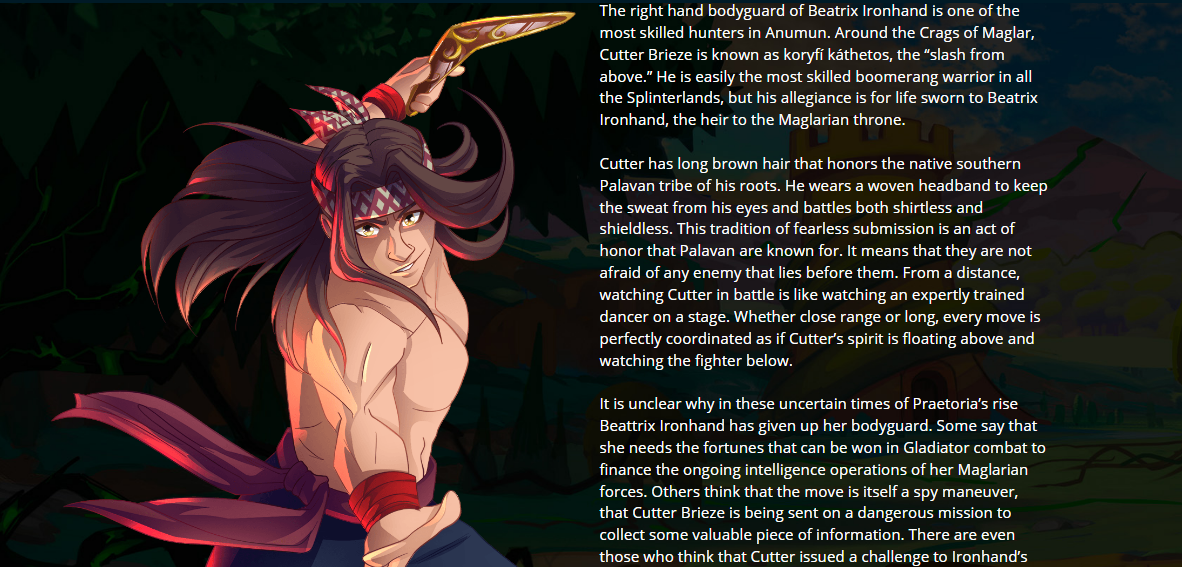 Here is the main card of today's post which i upgraded to level 4 got one BCX yesterday from the Gladius packs opening and got it which completes the requirement to make this card to level 4 by combining the 25 BCX i got from the Gladius packs and till now i converted this card to level 4 only from the start but the rare card distribution ratio is less compared to common cards the more good card it will the lesser will be distribution ratio. Now the next level will be the final level to get the shatter ability at level 5 by combining 40 cards but it will take time to get the shatter ability with bloodlust.

---
LEVEL 4
---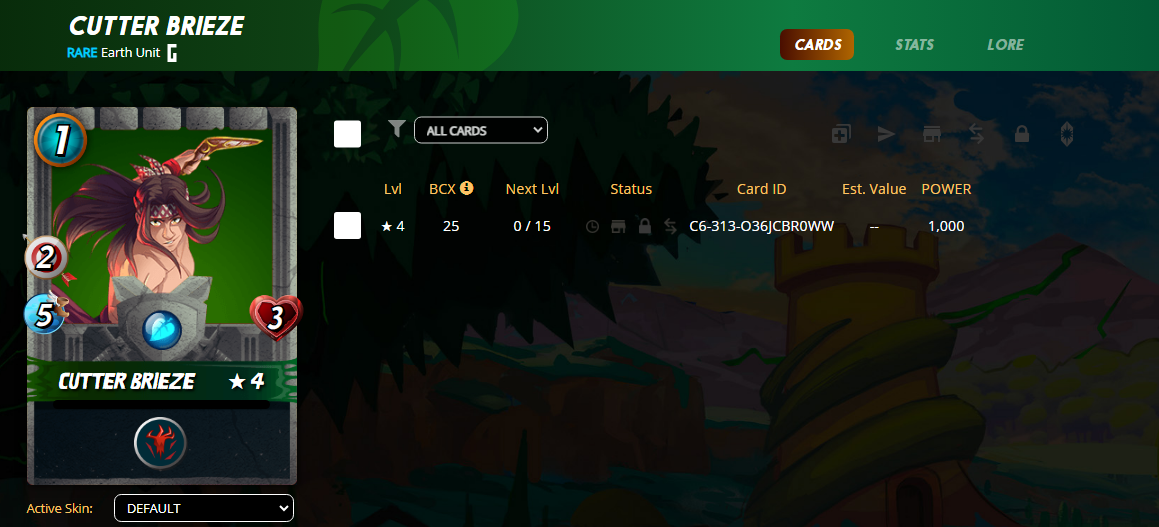 Well, here is the final version of this card which is a real beast in low mana battles and even in high mana it cost only 1 mana which is really good and can give you a powerful range attack of 2 that can easily increase because of its bloodlust ability and the speed of this card is also powerful which is 5 and will never miss its attack because of its high speed.

---
FOCUS REWARDS
---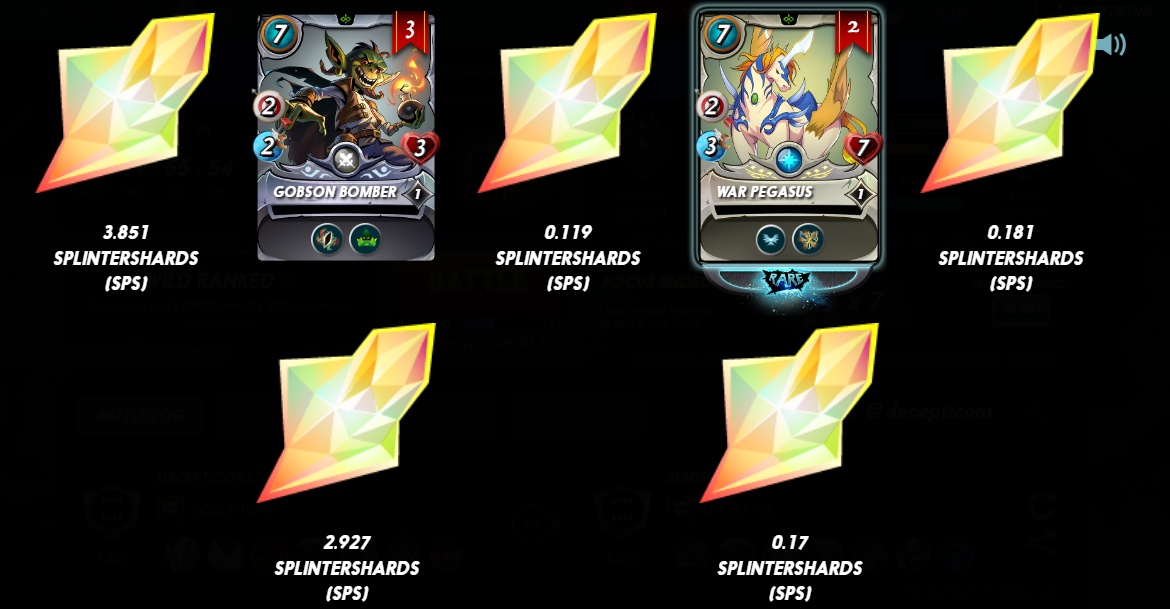 Here is the focus rewards of the silver league which i claimed yesterday in my alt account the rewards are good compared to the last-day rewards that you can see i got some nice SPS 7 in the silver league which is far better than getting 0.001 or o.1 SPS in loot chests so the rewards are good for this league with two rare and 3 common cards.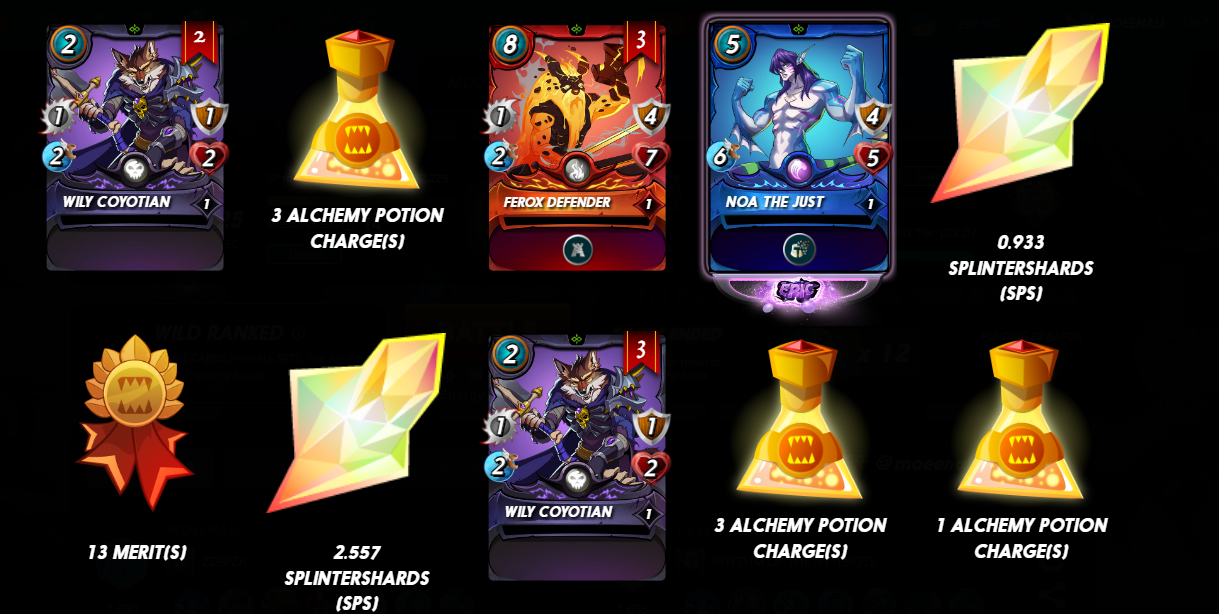 The rewards of today are in my main account i made 12 loot chests and did not claim the rewards yesterday due to Social media challenge post so today i play lots of battles but i lost so many of them but still made a few loot chests and claimed the rewards that you can see i got one epic and 8 common BCX with two rare cards from the death splinter and rest of the loot chests for potions, SPS and merits.

All images are from the Splinterlands website

If you are new to this game then signup here to play the game click here for signup
---
Thanks For visiting my Blog
Best Regards @moeenali
---
---