GARGOYA DEVIL A RARE NEUTRAL CARD WITH FLYING AND CLOSE RANGE ABILITY
Hello Splinterland warriors!
How are you all guys hope you will be blessed and fine here is another post about the Splinterlands game in which i will be sharing the quest rewards of today and a rare card from the neutral family.
GARGOYA DEVIL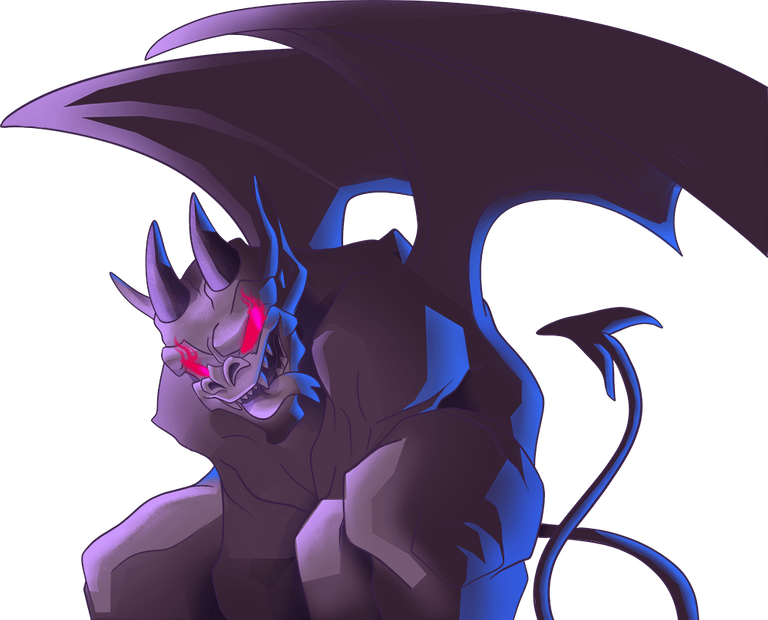 The living stone creatures known as gargoya are an especially unique result of battle on the other side of the world with the Chaos Legion. Years ago there was a great stone tower, far away from the Splinterlands and taller than any of its buildings. It was the former tower of a conquered lordRead more
Here is a rare monster from the neutral family which is a GARGOYA DEVIL that i got from the season end rewards which seems a nice card with close range attack and flying ability that you can use in the first position as well as in the ruleset of earthquake where it can fly away and can also fight against your enemy.

ABILITIES AND MARKET PRICE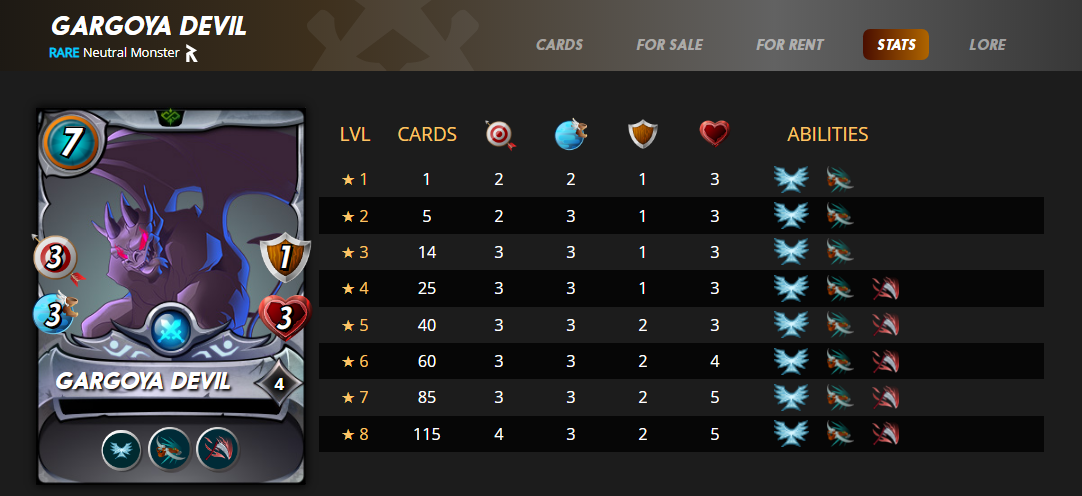 Well, just look at the awesome abilities of this card with close range attack that you can use in the first position also especially in equalizer ruleset where the life of this monster will get increased. I like the death blow ability that it will give damage to the last enemy monster of the enemy team. However, the market price of this card is not that much which is cheaper that you can easily upgrade to your choice level while the market price of other assets like dec tokens and SPS are going crazy but i will hold my assets for the new edition while will sell some of investment to get some profit from it.

QUEST REWARDS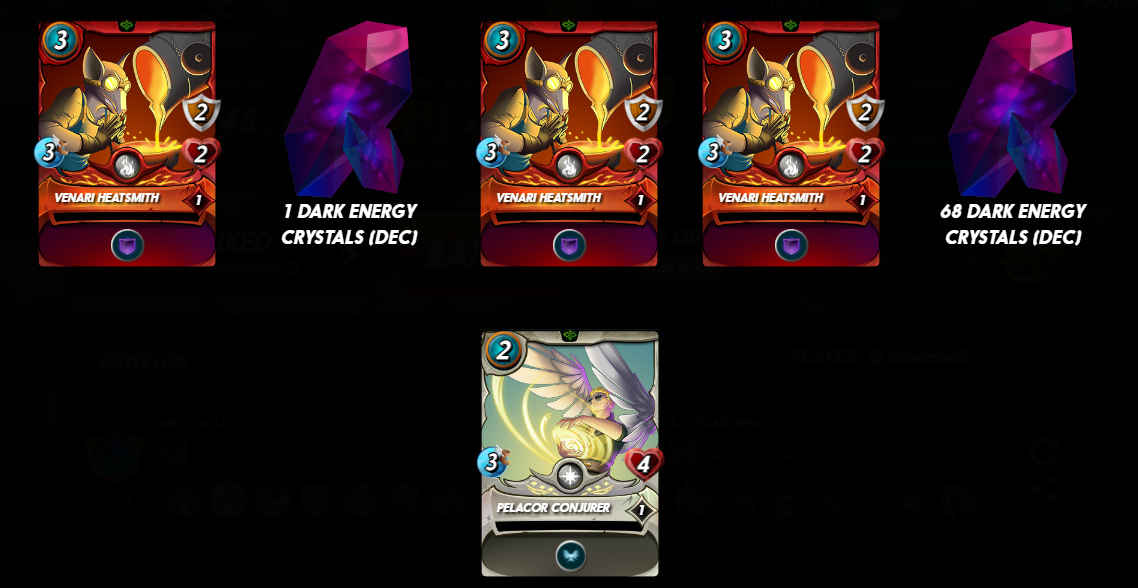 it was a third day of new season so still playing in the current league gold 3 that i did not crossed yet and moved to the next league hope it will be possible in the upcoming 2 or 3 days. However, the rewards are useless and getting only this card of fire splinter which is not that much good but i will upgrade this card soon because of this type of quantity that i am getting from the season and quest rewards lol..

All images are from the Splinterlands website

If you are new to this game then signup here to play the game click here for signup
---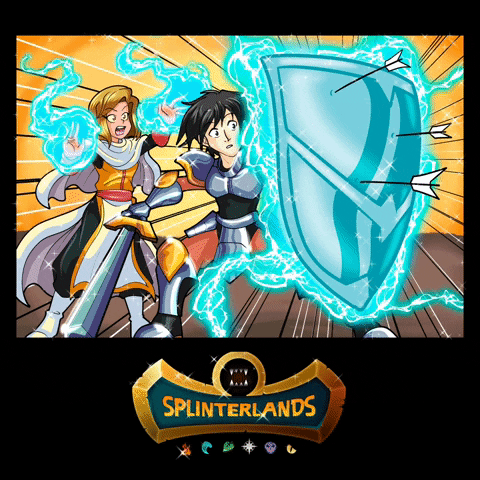 ---
Thanks For visiting my Blog
Best Regards @moeenali
---
---