HELMET KHARAFAX A COMMON LIFE MONSTER WITH SCAVENGING FROM GLADIUS PACK
Hello Splinterland warriors!
How are you all guys hope you will be blessed and fine here is another post about the Splinterlands game in which i will be sharing the quest rewards of today along with a new season strategy and battles and will share a card from the brawls gladius edition that i got from the pack opening of Gladius.
HELMET KHARAFAX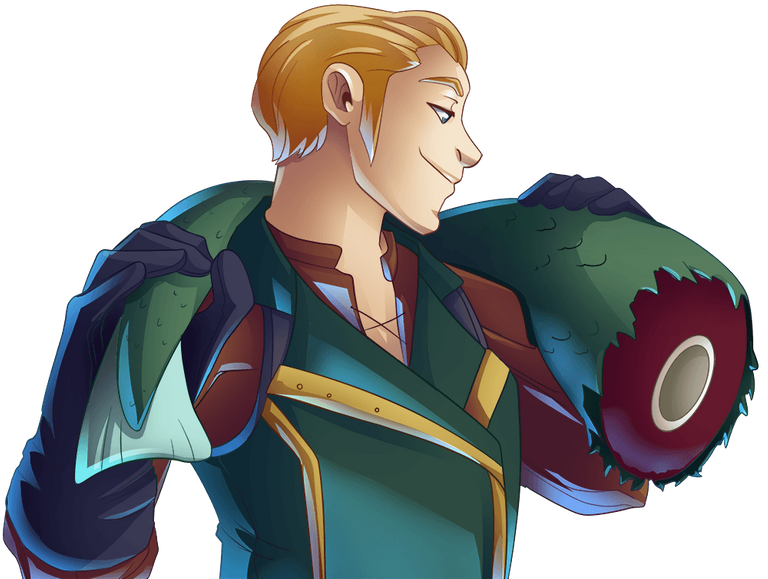 Humboldt Kharafax is the Poet Laureate of greater Khymeria. There are many whispers, especially in light of his most recent works, that he sympathizes with the forbidden rebellious sect known as Peacebringers.Read more
Well, this is a common card from the life splinter and belongs to the gladius edition that i got from the pack opening that i bougt with merits. However, the new season started and in the last season i touched the diamond league and got some nice rewards from the season end that i claimed today but will share in the upcoming post so the old players are aware that the first day of season is difficult for all to play and win it is very hard to beat someone on the first two days because players are fighting for the leaderboards to get the top place by winning battles with their strong lineup and upgraded cards.

ABILITIES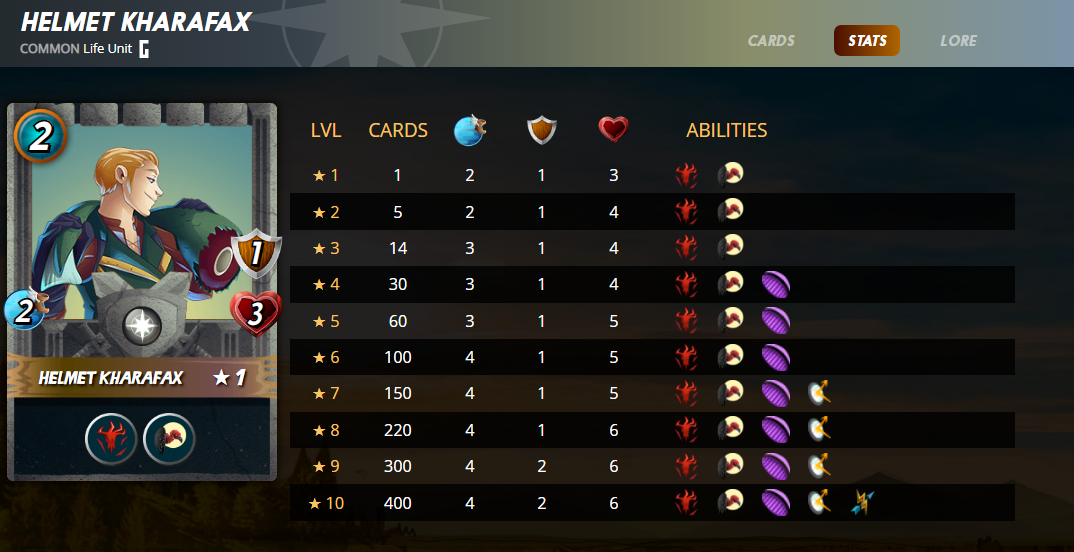 The abilities in this card are cool because this card takes only two mana in the battle field and will start increasing its life when a monster die each round because of its scavenging ability along with bloodlust do not know that how it will work with this card it has no attack but will get the bloodlust ability also this card will give you void, relfection and return fire but i am not sure about the upgradation of this card that would be difficult because these cards are not availble in the market so you need to play and participate in the brawls to get these packs.

PACK OPENING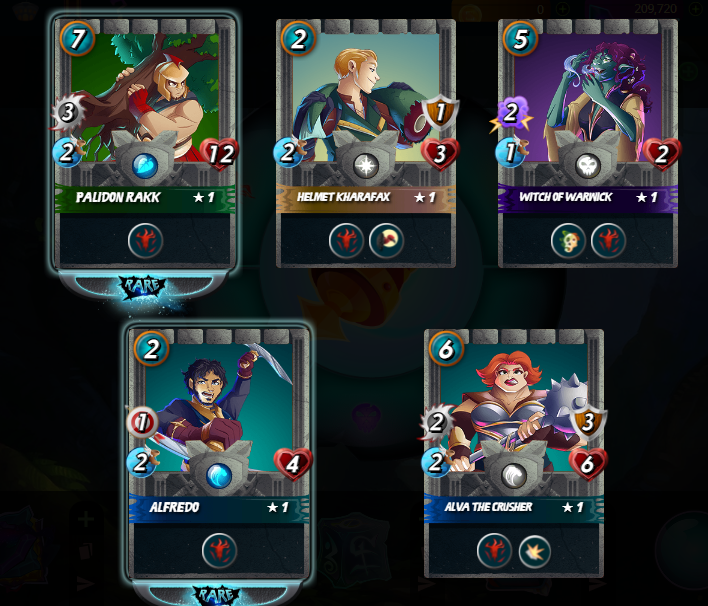 Well, yesterday i played battle for the brawls and the frays in which i entered was not mine because i entered in the fray too late i mean on another day because when the brawls frays opened we were sleeping that time so that is why i did not get a specfic slot. However, i got some nice merits of 1200 in the last brawl and went to buy a pack with 2000 merits some were avaible in my wallets from the recent brawls so in the pack i got these cards that i already have in my collection so there is no new card from it.

QUEST REWARDS AND DEC MARKET+ SPS DROP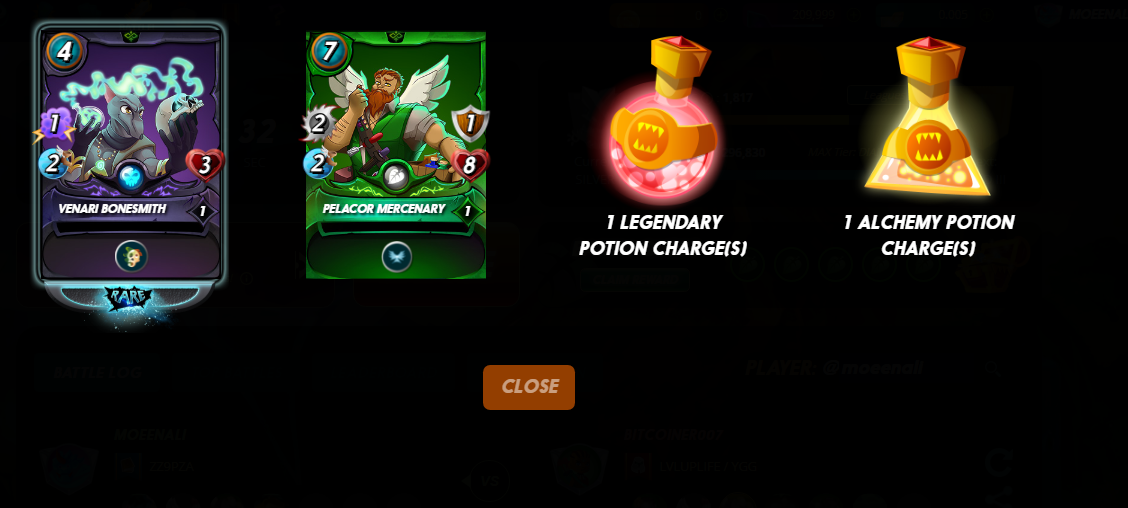 The rewards from today's quest are very less because i am in silver league now due to low rating that i loss by losing battles but i will recover it soon and got only 4 chest for the quest rewards in which i got one rare and one common with two potions. However, the dec price seems good and going up today along with SPS price so if the dec price pump i will sell it for the upcoming drop to get some more character of Ragnork game and spk network drop. Currently, i have some nice stake of SPS and will soon reach to 20k and getting 20 USD worth airdrop on daily basis from my investment of holding dec that i bought recently and also the SPS tokens that i bought with my HBD investment but now it is down and did not get profit from it because of the hive boost.

All images and animations are from the Splinterlands blogs and website

If you are new to this game then signup here to play the game click here for signup
---
---
Thanks For visiting my Blog
Best Regards @moeenali
---
---