IGOR DARKSPEAR AN EPIC 2 MANA CARD WITH STUN ABILITY FROM A FREE CHAOS PACK
Hello Splinterland warriors!
How are you all guys hope you will be blessed and fine. In today's post, I will be sharing the Quest rewards of today along with an epic card from the water splinter of chaos legion edition that cost 2 mana cap.
IGOR DARKSPEAR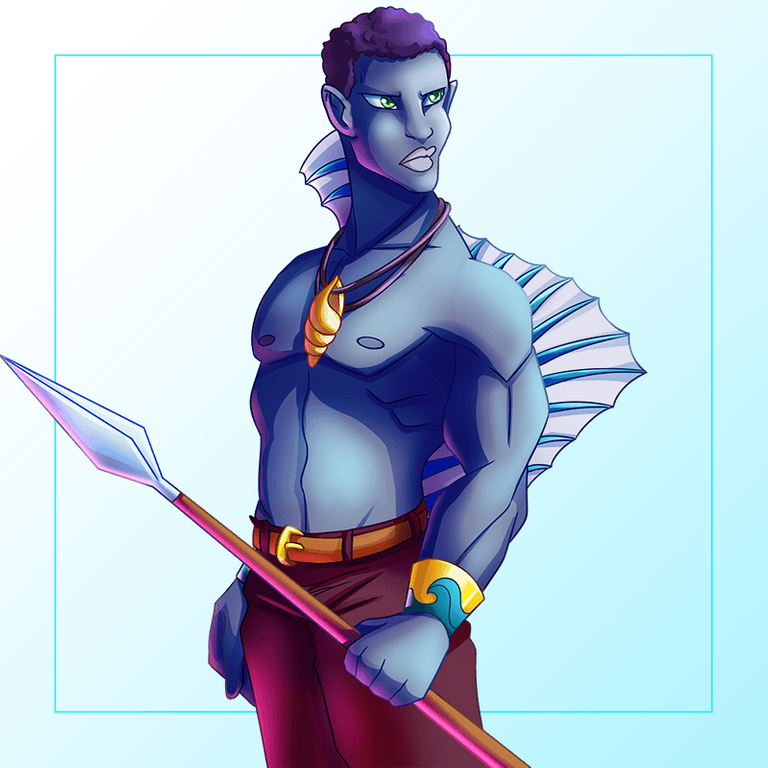 Igor Darkspear is the leader of an aggressive tribe known as the Trench Dwellers who patrol the depths of the ocean around the island of Praetoria. The Trench Dwellers are highly territorial and will not hesitate to kill any who trespass in their waters.Read more
So here we go for the new entry of the chaos legion edition which is an epic card from the water splinter that cost 2 mana caps and will give you 4 life at level 1 with a ranged attack that you can use in both high and low mana battles. To be honest this card looks perfect for rank battles to use it in the equalizer ruleset when there is low mana so you can get some nice benefits from these two mana cards.

ABILITIES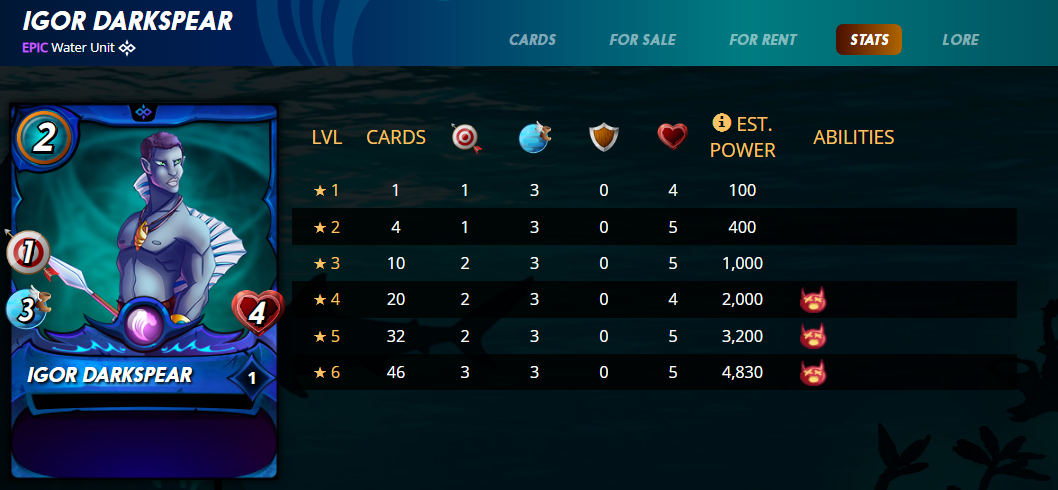 Just got this card for the first time that i have already one in my alt account but in this account, i got it for the first time which is a new entry in my collection and will sure convert this card to at least at level 4 because where the Stun ability is unlocking along with 2 range attack sounds good. If you have a dragon summoner that cost 3 mana and add one 1 range attack to all friendly team monsters then you can use this card in that summoner to get 3 range attack from this card to give a stunning victory. For combining this card to level 4 you will need 20 BCX of this card so you will need a minimum of $30 Investment for upgrading this little monster to level 4 then you will be able to use it in the rank battles.

FREE CHAOS PACK
It was a lucky day that i got a free chaos legion pack from quest rewards worth $3 or you can compare it with hive worth 3.4 hive you can buy it at hive-engine market that i was about to sell and was planning to buy a legendary card but then i did not sold this pack and went for the opening so now the result is here in which i got 5 cards including one rare and one epic with 3 common cards all are good cards that you can see in the snap.

QUEST REWARDS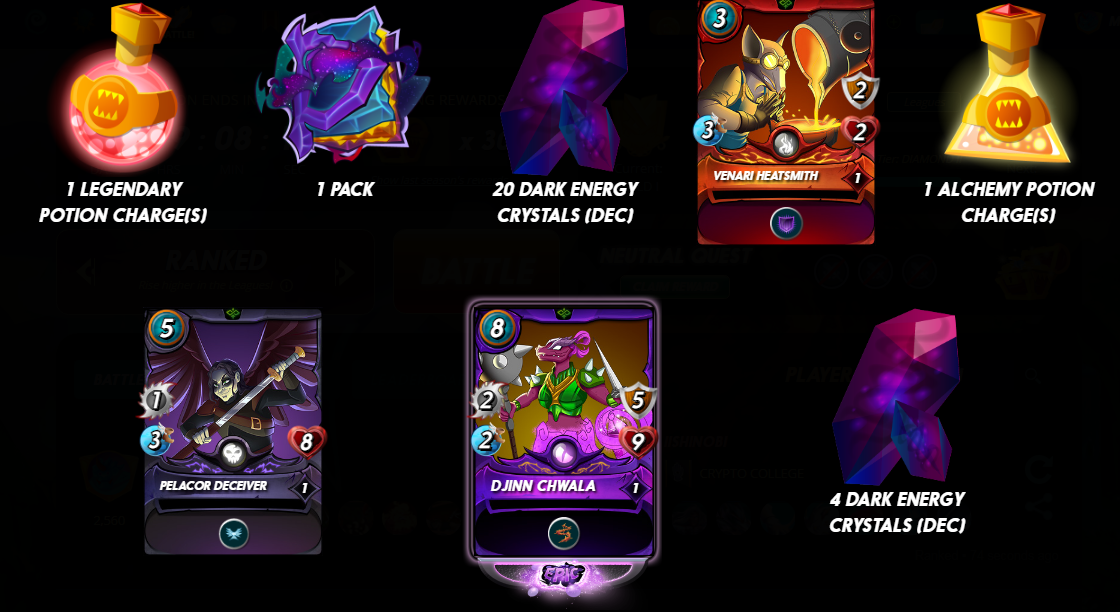 Well, it was a busy day and i was busy even reached late at home because of a gathering party with friends so did not retrieve the quest on time but luckily i got an easy quest of neutral which was easy to complete just by winning 3 battles but with using neutral monsters and i won 3 battles in a row just fled the first one because of the net issue and then claimed the quest rewards in which i got a free pack along with 2 common and one Epic dragon splinter cards.

All images and animations are from the Splinterlands blogs and website

If you are new to this game then signup here to play the game click here for signup
---
---
Thanks For visiting my Blog
Best Regards @moeenali
---
---