RAA LEGENDARY RIFT MONSTER FROM DEATH WITH DOUBLE STRIKE SCATTERSHOT
Hello Splinterland warriors!
How are you all guys hope you will be blessed and fine. In today's post, I will be sharing a rift watchers pack with a legendary monster from death splinter with focus rewards.
RAA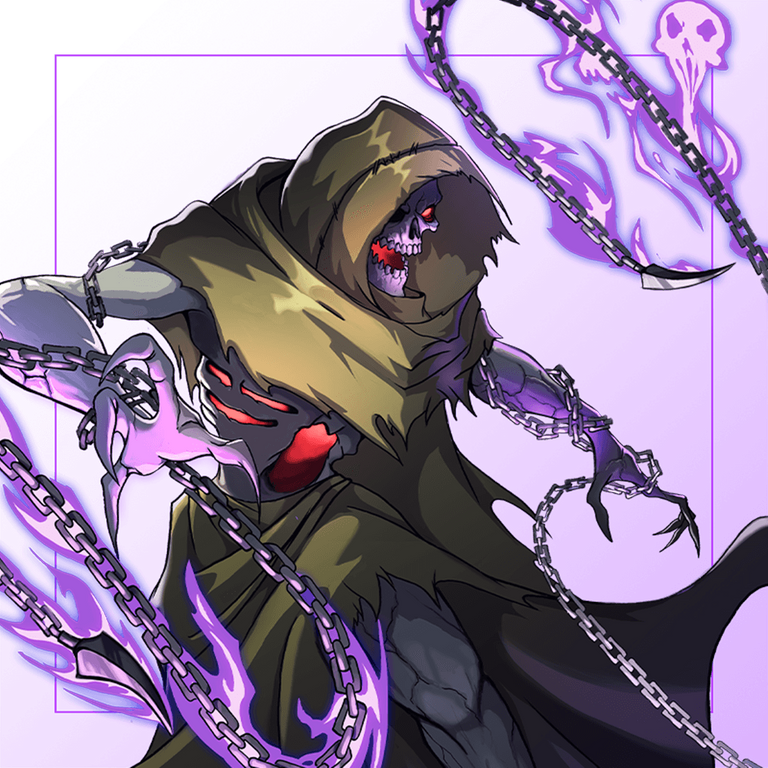 When the Dream Ryder traveled into the underworld to become the Overlord of Dreams and rule the Five Realms of Mortis Deep, he all but forgot his previous life as a desert warrior. Read more
So RAA is a legendary monster from the death splinter of rift watchers edition which is a great monster for death splinter with its awesome double strike attack and scattershot ability that you can use from level 1. As i have used this card in my battles, especially in the mimosa legendary summoner one thing i do not like in scattershot monsters that is not targeting the taunt ability monster and the other thing is that it is targeting the random monster but with double strike ability it gives one attack to one monster and second attack to another monster which is a not a good point in this card.

SOME COOL ABILITIES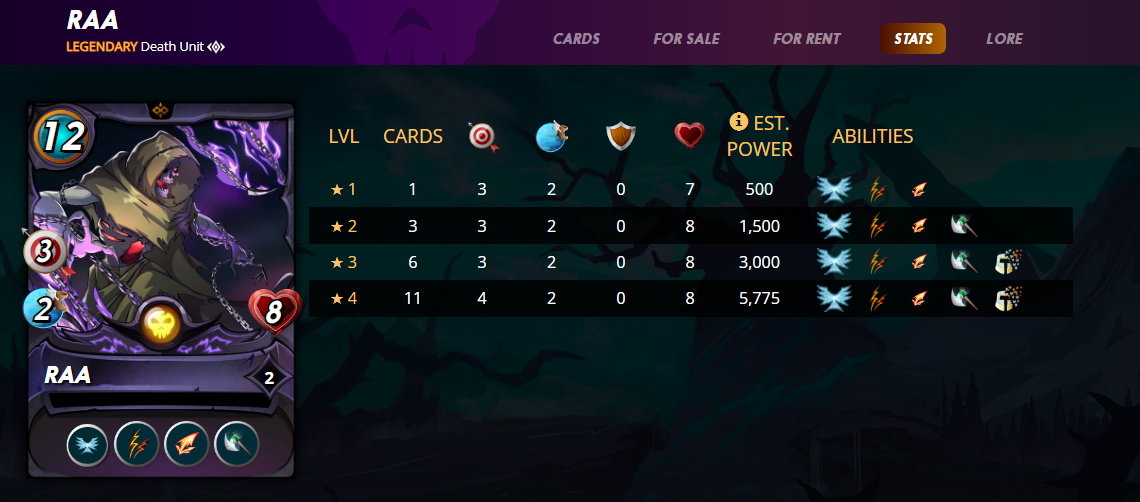 As you can see there are awesome abilities in this card that you can get from scratch level while some can be unlocked at further levels the mana cap of this card is high which cost 12 mana in the battles but you can get the flying, scattershot and double strike ability which works great to kill a low mana monster depends on its target as i said above that it is targeting random monster in a single round. i like the flying ability of this card as there are some great flying monsters in the death splinter so for the earthquake ruleset these are beautiful cards to use against that ruleset.

PACK OPENING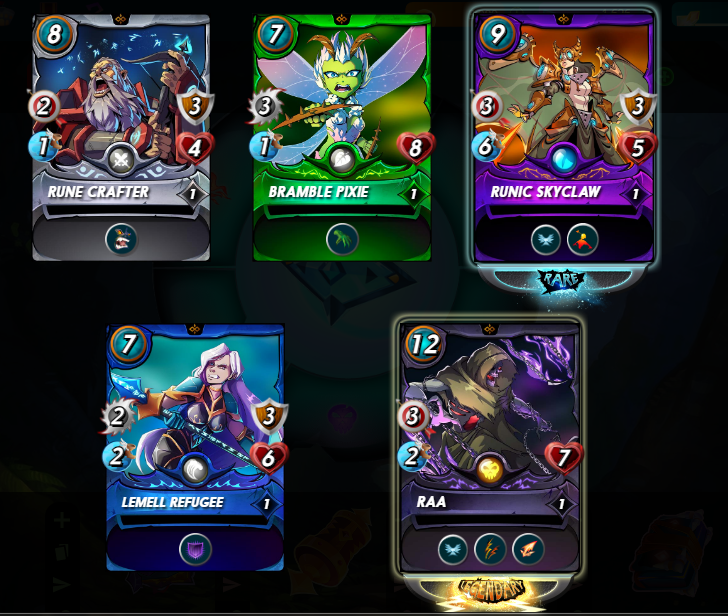 Here is the pack opening result which is not bad at all because of getting this card worth something round about $9 value while the total worth i got from this pack is $10+ and all the cards i got from this pack are good like runic with a nice speed and awesome range attack and this Raa with rest of the 3 cards so not a bad opening of this pack.

FOCUS REWARDS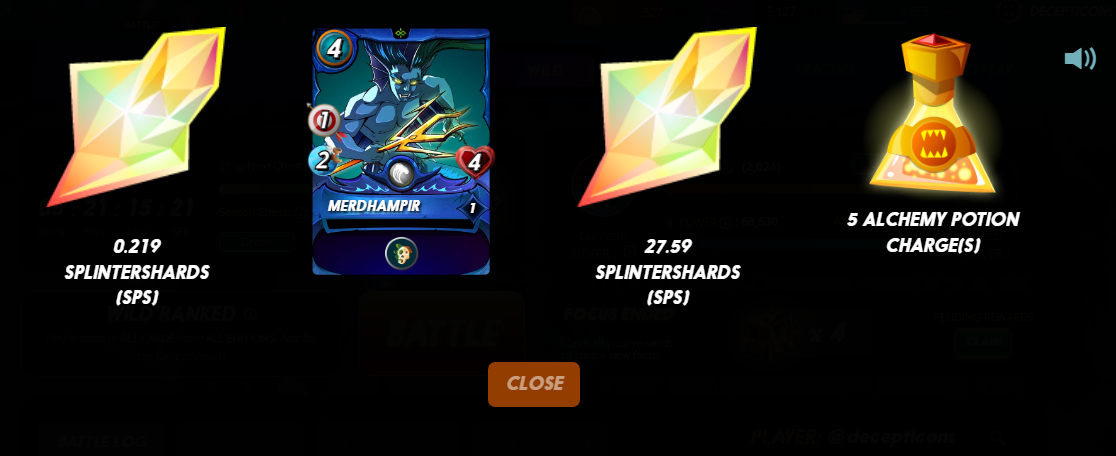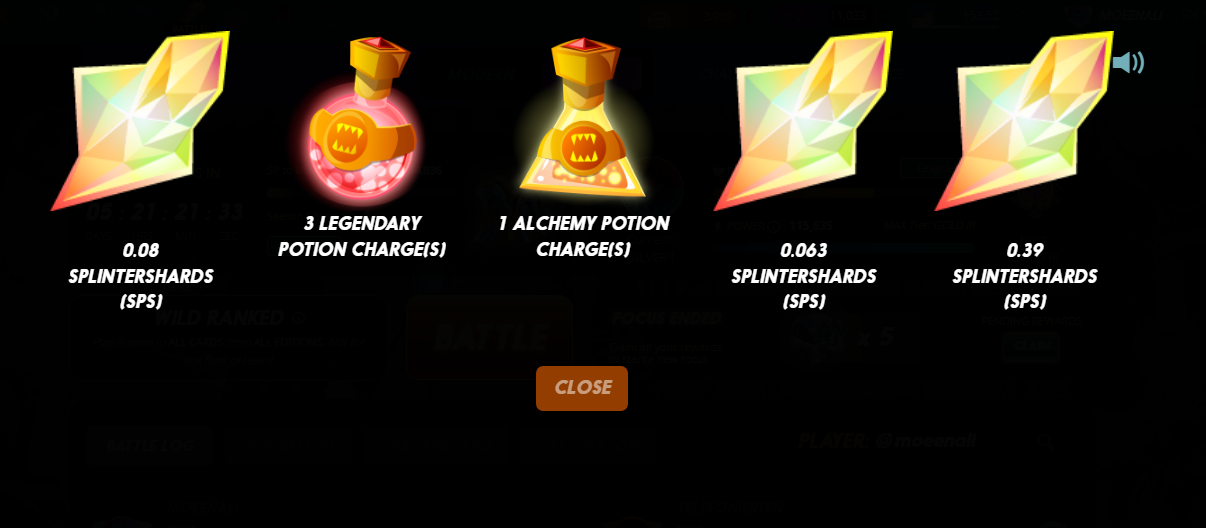 It was a busy day and i played some battles in my main account and made a few loot chests for today which is not enough but still i want to increase the rating as still my cards are not yet arrived so just made 5 loot chests in the silver league while yesterday i unlocked the gold league in my alt account there i made 4 loot chests with bot playing and the rewards you can see above is the gold league rewards in which i got 27 SPS with one common card and few potions while the below rewards are from my main account which is not good but still enough.

All images are from the Splinterlands website

If you are new to this game then signup here to play the game click here for signup
---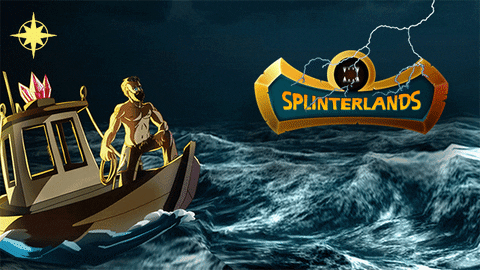 ---
Thanks For visiting my Blog
Best Regards @moeenali
---
---