RAVENHOOD WARDEN A RARE DEATH MONSTER WITH PROTECT ABILITY | FOCUS REWARDS
Hello Splinterland warriors!
How are you all guys hope you will be blessed and fine. In today's post, I will be sharing the focus rewards from two accounts and will share a card from the death splinter of new rewards edition which i got from the focus rewards.
---
RAVENHOOD WARDEN
---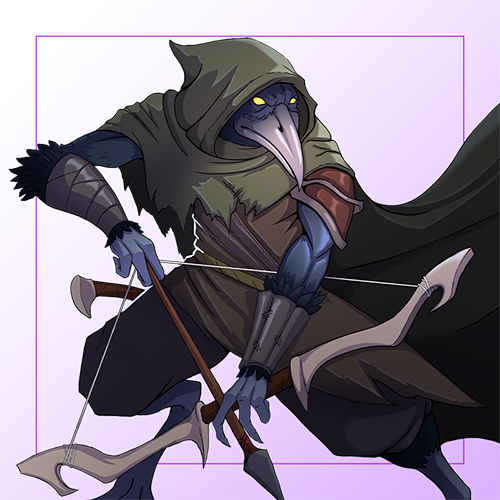 The Ravenhood are an unkindness of raven folk that live in the Fenmoor Basin in Praetoria's Shimmering Coasts. They are followers of Nestal, the Goddess of Vengeance, and Pestilence.Read more
Here is a new reward card added to my collection from the New rewards edition of the chaos legion set which i got 2 BCX from the focus rewards while 3 BCX in my main account which i used recently in some battles and works great for me. I like this card not just because of its abilities but because of its low mana cap that we can use this card in both rulesets of the little league and higher leagues to get benefits from this card protection ability. However, the health and speed of this card is very low so using this card in the equalizer rulesets will be enough good for us.

---
PROTECT WITH INSPIRE
---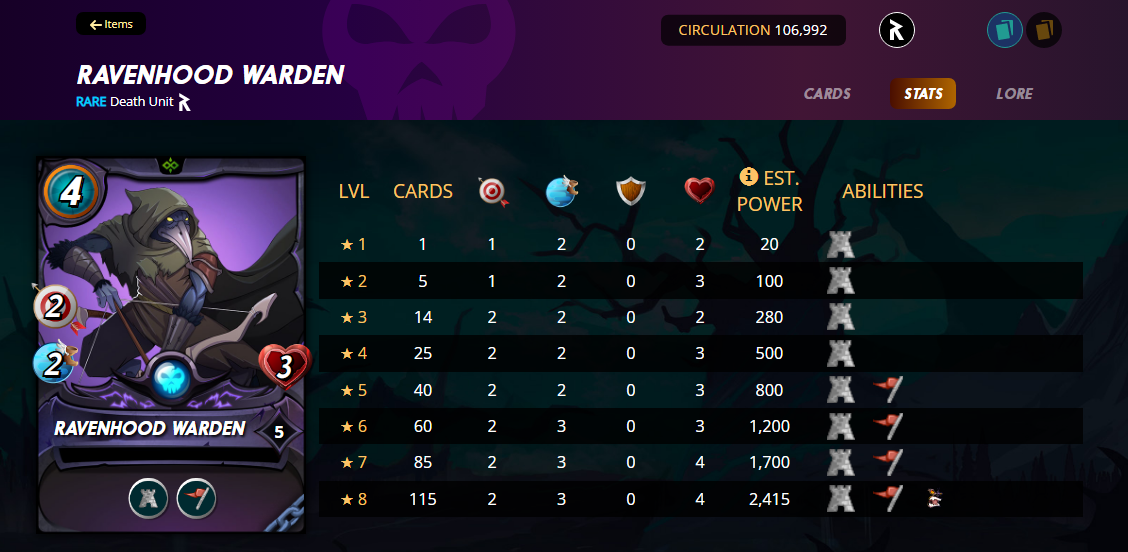 Upgrading this card to level 5 will be a great achievement for us because the ratio of this card is less compared to other cards because of its rarity while the ability unlocked at level 5 is an inspired ability that will increase the melee attack of all friendly monsters along with protection ability so adding one melee and will protect its friendly monsters would be really nice so will wait for this card to upgrade it soon.

---
FOCUS REWARDS
---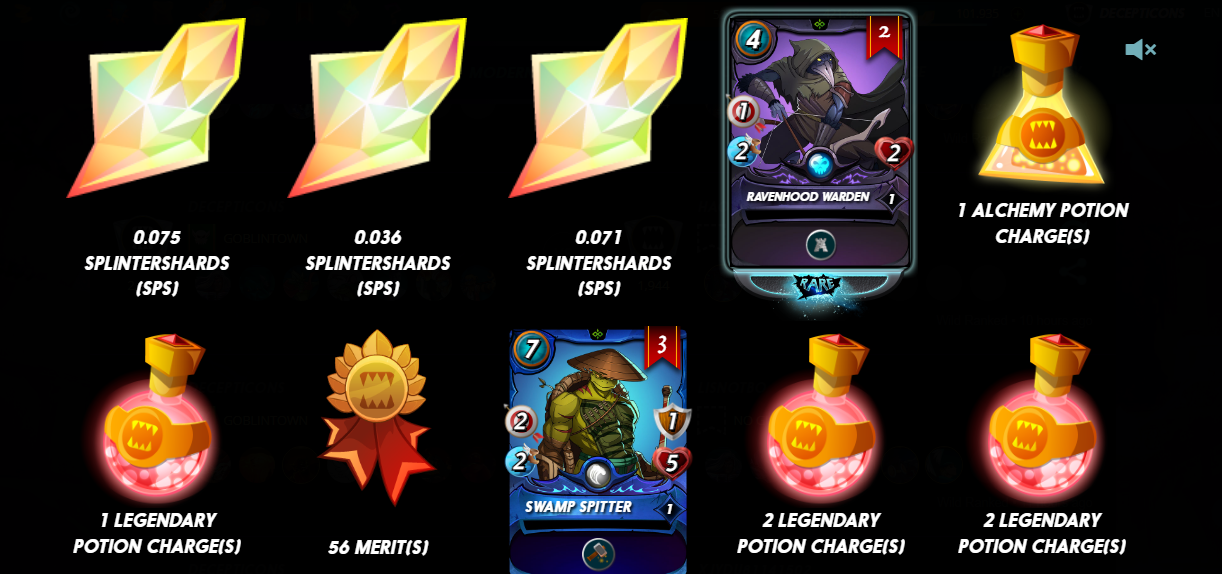 Here is the focus rewards of yesterday i claimed lately so sharing it today because of yesterday's weekly share battle post i am sharing it today in my main account, i got nothing good from the focus rewards so i did not capture the rewards. However, from these rewards, i got one rare card from the death splinter which i shared above an also 3 BCX of common cards from the water splinter, and some potion charges and merits with SPS in cents so not bad at all because of the silver league rewards which is enough.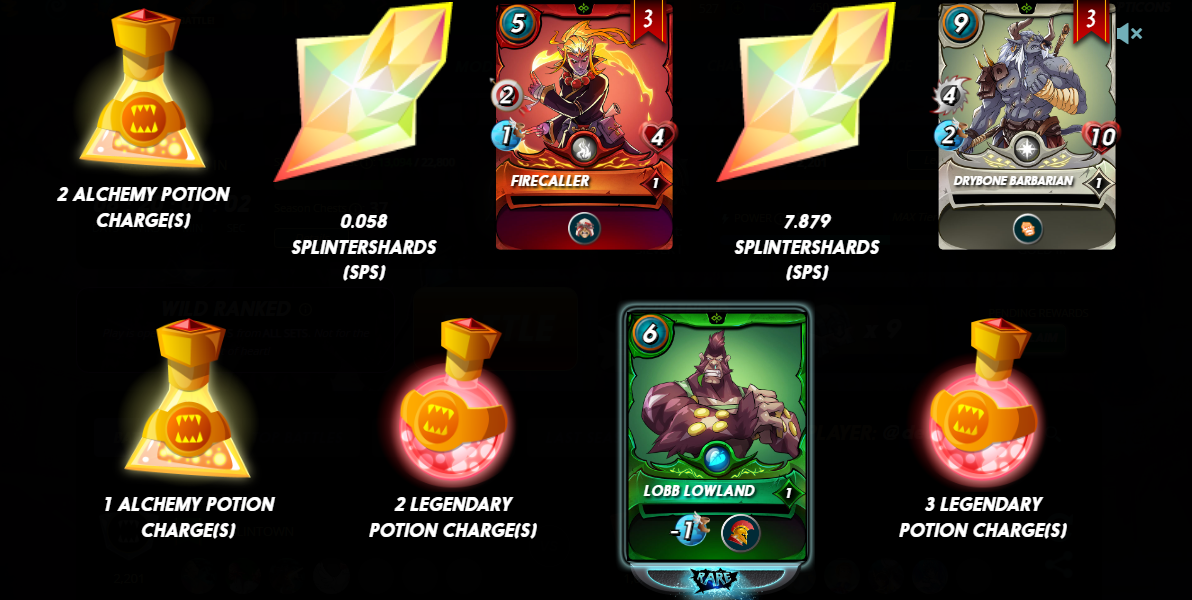 While in my main account, i got these rewards which include 7 SPS and one rare summoner from the earth splinter along with some common cards. However, the SPS rewards i got is fewer but some potion charges which increase the chances of getting legendary and gold foil cards for me i will be opening some packs of gladius soon collecting the merits tokens for it, and then i will open to get some gold foil cards. However, i have bought some chaos legion packs i will open it so collecting the potion charges for it would be awesome to use for it.

All images are from the Splinterlands website

If you are new to this game then signup here to play the game click here for signup
---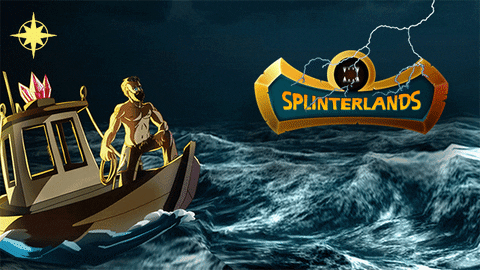 ---
Thanks For visiting my Blog
Best Regards @moeenali
---
---