RIVERBOAT CAPTAIN A RARE WATER MONSTER WITH MAGIC BLAST ABILITY | FOCUS REWARDS AND 5x GLADIUS PACKS
Hello Splinterland warriors!
How are you all guys hope you will be blessed and fine. In today's post, I will be sharing a rare water monster from the rewards edition of New Soulbound which belongs to the water splinter and rare rarity which works great, and will share 5x gladius packs result.
---
RIVERBOAT CAPTAIN
---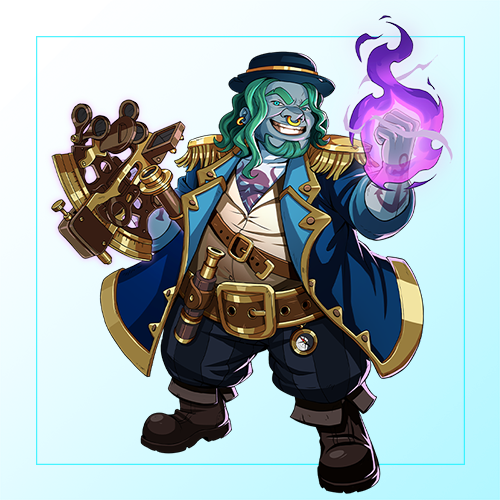 With the fall of the Wizards' Veil and the influx of settlers to Praetoria, cities and settlements sprang up along the coast and soon spread inland.Read more
Well, if you remember the Reward card from water splinter of the old BETA edition with legendary rarity named RULER OF THE SEA with blast ability you may know the current price of that reward card so this one is the same as the Ruler of the sea at level 1 but not the copy of Ruler of the Sea because no one can beat that monster with silence, blast, swiftness, and high magic attack abilities which i have one in my collection got a gift from a friend that time so this card is also good and work for me in the beta magic summoner.

---
ABILITIES
---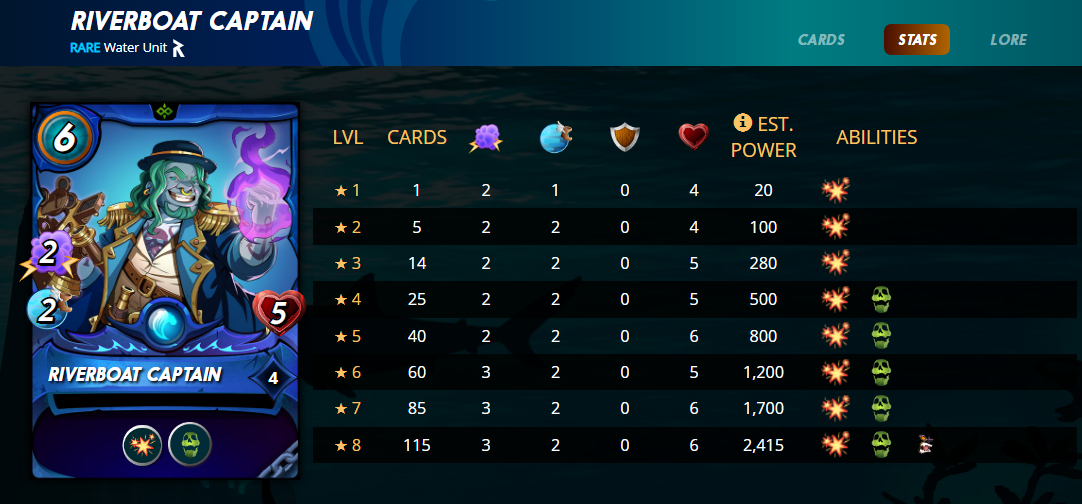 Abilities are good at some point because i am using the Captain ghost for the affliction ability and high magic attack with oppress ability but now if the mana is not facilitating me i will prefer this card to use it in battles for the affliction ability to block the healing ability from an enemy monster. However, i can not use this card at level 6 which is far better because of its high magic but i have only level 5 water summoner so using this card till level 5 would be awesome but i will only upgrade this card to level 4 for its affliction while combining 15 more BCX will only give me one life.

---
5x GLADIUS PACKS RESULT
---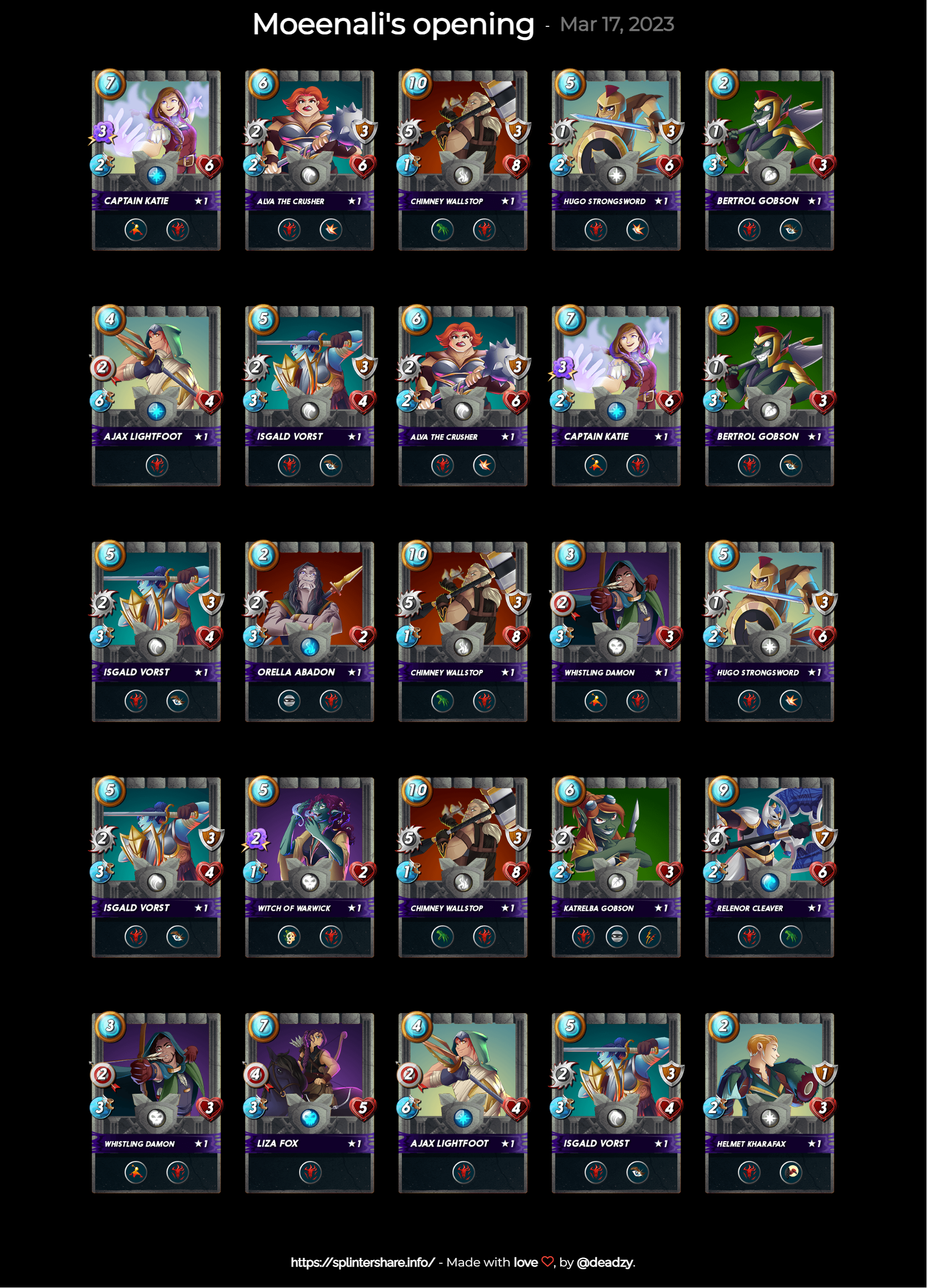 Well, two days ago i opened 5x gladius packs to get some good cards from it but unfortunately, i got only common and rare cards and did not get any good cards like gold, epic, or legendary card from it so i did not share it in my social media post and sharing it here to show you the result of 5x packs but it depends on luck and we are getting some good cards sometimes but sometimes we are getting worst ever cards. However, I still, i am not regretting because these are free packs and helping me to increase my collection power for moving to the next leagues so all cards are good and i am going to upgrade some cards it's been a long time since i did not upgrade the gladius cards so will do that after this post.

---
FOCUS REWARDS
---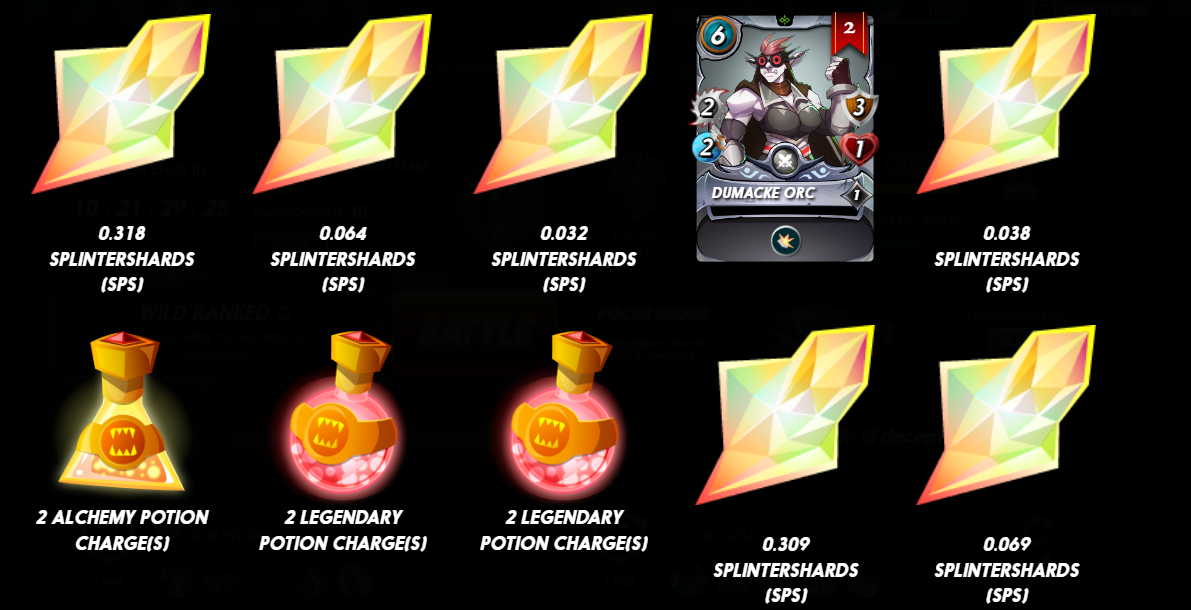 Well, yesterday i did not claim the rewards because of a hectic day and i was tired a lot so i slept early but when i claimed it today in my alt account the bot made 11 chests for me today and got nothing that you can see worth nothing from it in 11 loot chests while it was a busy day and i did not play battles today in my main account and claimed 5 rewards there that you can see below.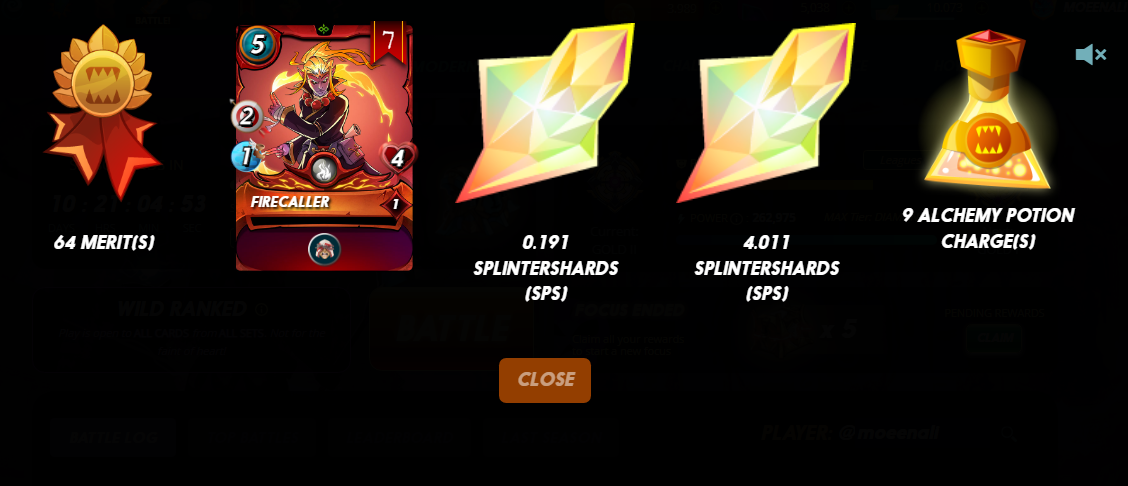 These are the rewards of the gold league and got 7 BCX of fire monster with 4 SPS and some merits with 9 potion charges so it was a bad day for me and got nothing from it but will play tomorrow to make some more loot chests and hope to get something good from that rewards.

All images are from the Splinterlands website

If you are new to this game then signup here to play the game click here for signup
---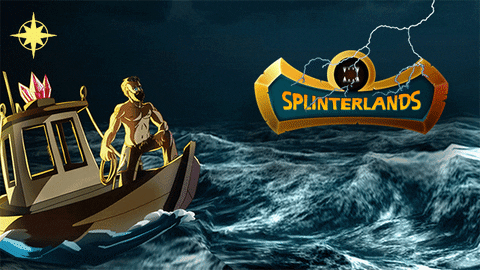 ---
Thanks For visiting my Blog
Best Regards @moeenali
---
---