ROAD TO 10k GLX AFTER COMPLETING 100k SPS GOAL
Hello Splinterland Players!
Hope everyone is okay and blessed today i will be sharing about the GLX and my SPS goals in this post i am focusing on the GLX to stake at least 10k GLX in two months then i will set a new goal for myself and will try to buy the GLX in the current dip it will go up after the 5 years anniversary event.
---
CLAIMING GLX
---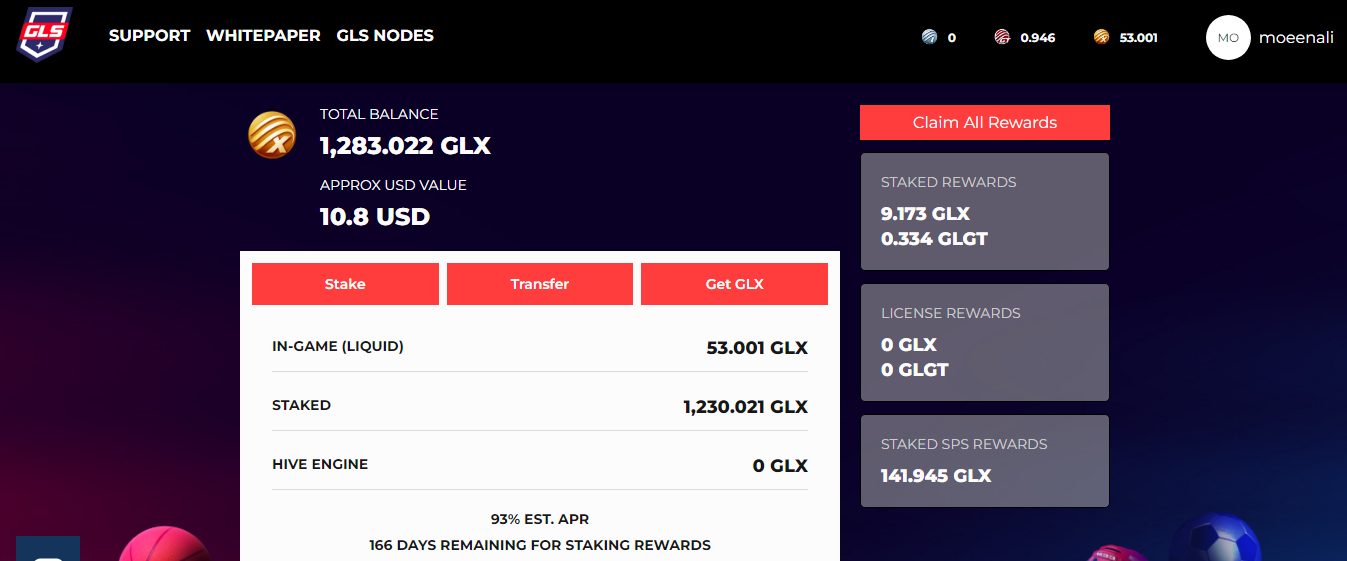 After completing the goal of 100k SPS i am now able to get enough GLX from the Airdrop with vouchers that i am going to stake and earn staking rewards on a daily basis today you can see the Airdrop which i did not claim from 4 days and got 141 GLX from the airdrop while 9 GLX earned from the staking rewards with 93% APR which is awesome as compared to the SPS APR. However, my Staked GLX are very less which is only 1200 but my target is to reach at least 10k GLX in two months then i will try to buy more and more GLX to reach the 25k GLX that will be the 2nd Goal for my GLX staking.'

---
STAKING GLX
---
Here i am going to stake more and more GLX and add 204 GLX earned from the staking and airdrop and will now have 1400 GLX in my staking wallet which is not that much but soon i will show you when i reach my goal and will try to add these post the first goal is 10k GLX then 2nd one will be 25k GLX and the third one will be 50k and i will stake it before the airdrop ends because i am going to invest my liquid hive in GLX and SPS that i will not stake more but need to grab some SPS in this stage for the exchange listing.

---
FOCUS REWARDS
---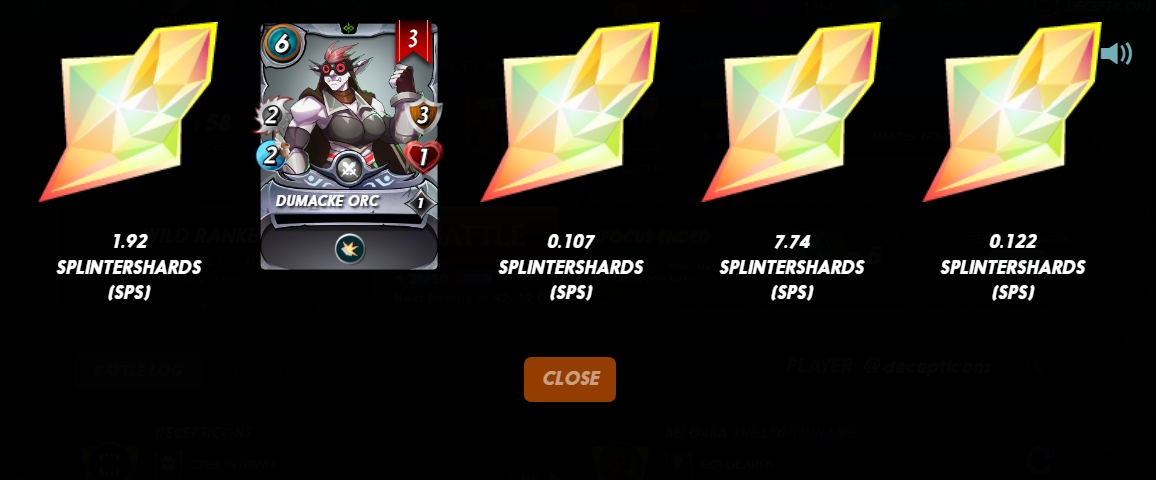 Well, it was a busy day and the last day of the season but i did not play battles in my main account while making 30+ loot chests for the season-end rewards that i will share after tomorrow in my alt account, the bot made 5 loot chests and there will be 18 or 19 loot chests for the season-end in the gold league which are not enough for still free from bot playing so the rewards i will share in the upcoming social media post or will share it after two days while the current rewards from the silver league were good because got almost 10 SPS from today rewards.

All images are from the Splinterlands website

If you are new to this game then signup here to play the game click here for signup
---
Thanks For visiting my Blog
Best Regards @moeenali
---
---