RUNIC SKYCLAW A RARE DRAGON MONSTER WITH FLYING AND SNIPE FROM RIFT WATCHERS | TWO GLADIUS PACKS AND FOCUS REWARDS
Hello Splinterland warriors!
How are you all guys hope you will be blessed and fine. In today's post, I will be sharing the two gladius packs, along with a card from the rift watchers edition and its pack with focus rewards of today.
RUNIC SKYCLAW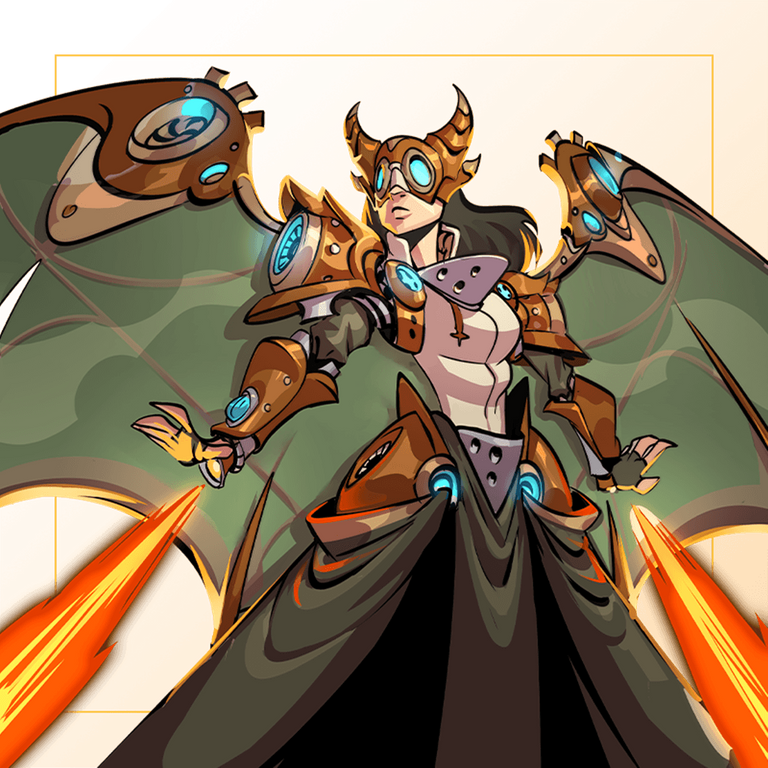 Over time, the Riftwatchers have developed and refined a suit powered by pistons, gears, and dragon magic. A marvel of runic engineering, it allows its wearer to take flight and soar through the sky on mechanical, dragon-like wings.Read more about this card
Here are the 2nd expensive rare cards from the rift watchers edition where the card from fire splinter with a rare rarity is trading for $1.15 and RUNIC SKY CLAW is trading for $1.12 almost the prices are the same with cool abilities. The card is really awesome because of its perfect speed that you can get the 6-speed from this card at level 1 with 3 ranged attacks so that is why this monster is more expensive than other monsters of different splinters. However, this card is from the dragon splinter with a rare rarity that we can use with all splinters i have used this card in my battles it works pretty well even at level 1.

FOUR ABILITIES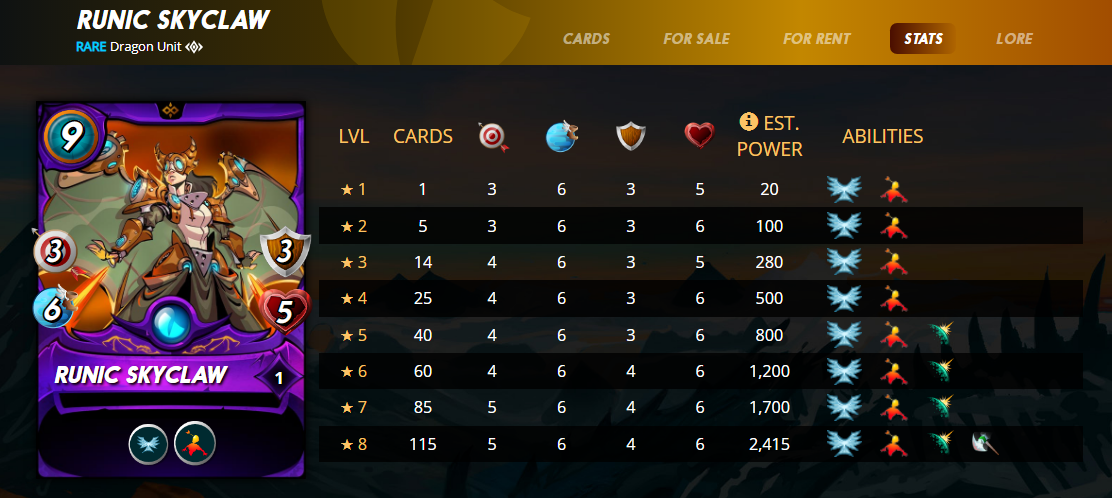 The card is really awesome not because of its design but because of its cool abilities the first one is flying with snipe means that the first two abilities are unlocked at level 1 will help you in the earthquake and the snipe ability will help you in the blast ability to target the enemy monsters with the ranged or magic attack in the backline position with awesome speed to attack first while you can get at least 3 armor and health from this monster at level 1 that is another great thing in this card to stay for a long time in the armor rulesets. However, the reflection shield with 4 ranged attack is almost near and playable for every normal players because you can get this ability at level 5 while the giant killer is at max level.

RIFT PACK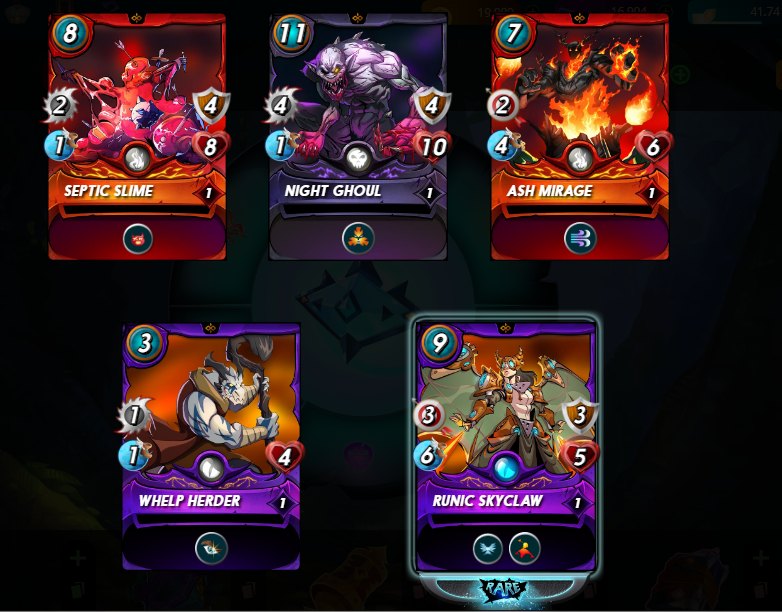 Here is the rift pack with 5 good cards including one rare beast from the dragon splinter that you can see above while rest of the 4 cards are common and almost good from the chaos legion monsters in some aspects including life, price, and its abilities but all these monsters of the rift watchers edition can be used in high mana battles you can check the mana of these cards from this pack in which you can see only one card is playable in the little league ruleset while rest of the other cards are for high mana.

TWO GLADIUS PACKS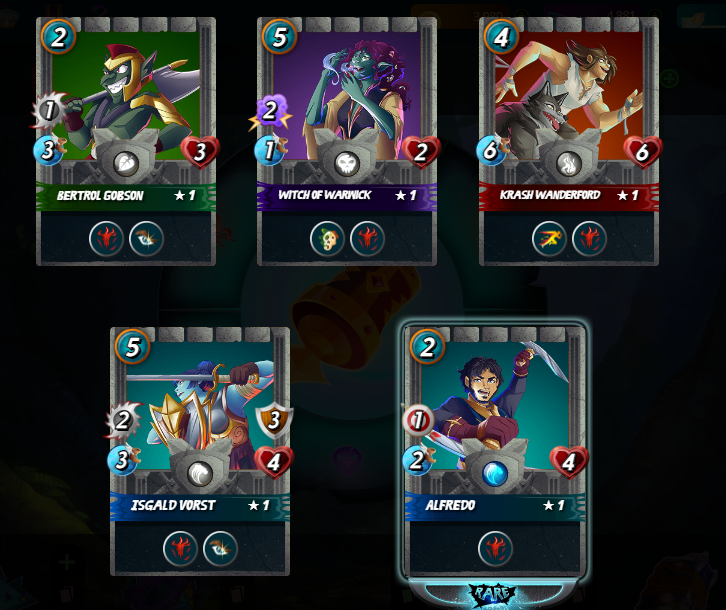 Another brawl finished and soon the SPS rewards in brawls will be starting soon so better to join a high-level guild to earn SPS rewards from brawls battles so i got some more merits today and bought one more pack to increase my Gladius monsters and 5 monsters are increased in my collection soon i will upgrade these cards most of the cards are in level 3 while some are still in level 2.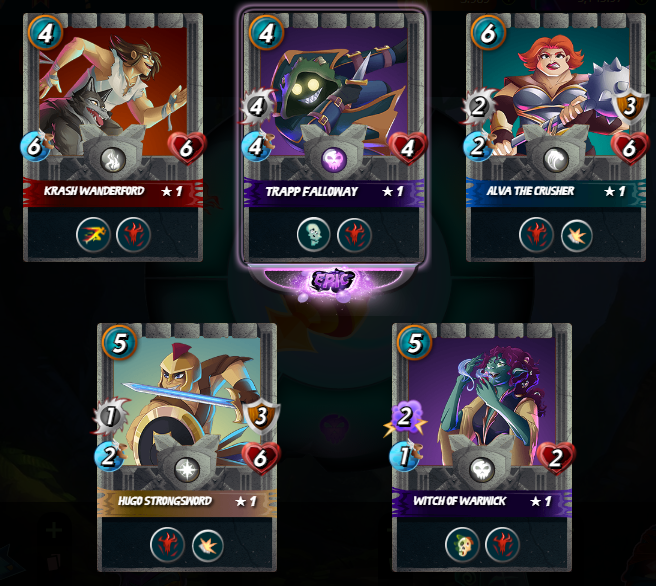 In the previous brawl, i participated too but got fewer merits but i got some merits from the season-end rewards so i bought a pack with that merits and got one epic from this pack along with common cards i already have this epic card in my main and alt account but soon will upgrade this epic to level 2 while in level 1 it is good for the melee mayhem or opportunity rulesets.

FOCUS REWARDS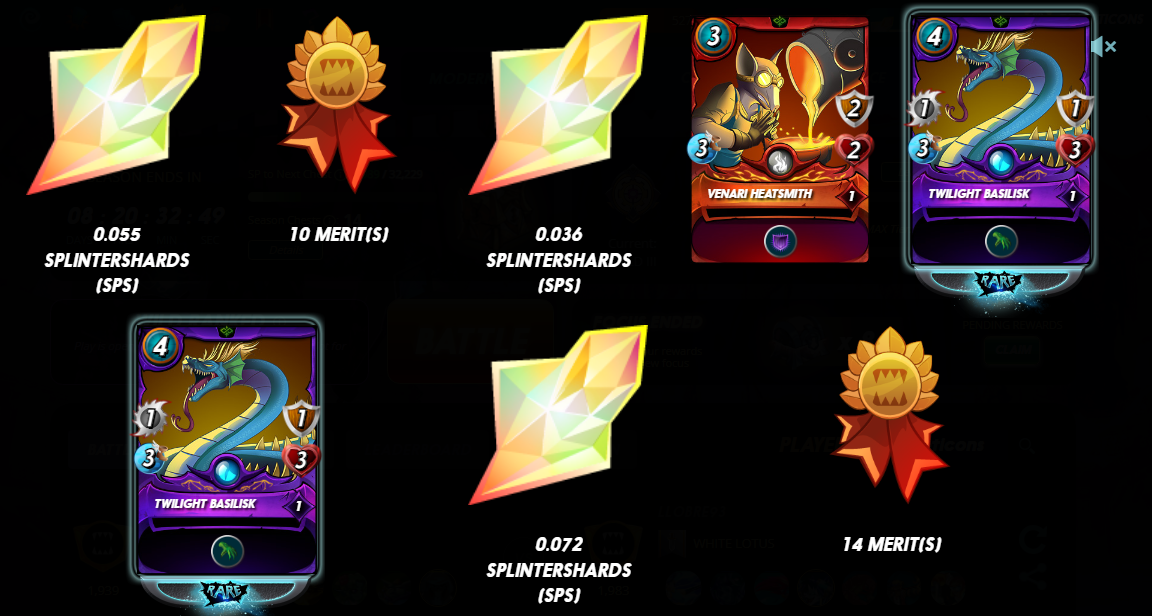 From tomorrow i will be sharing the rewards from my main account i have removed the cards from renting in my main account for playing daily battles because one week left in the season end so i will make at least 30 loot chests for the season end and my target is to reach at least 2500 rating with my level 5 summoners and level 5 cards so let's hope for the best to complete my target in this season the cards will be unrent in 24 hours so maybe the day after tomorrow i will share the focus rewards while these are the rewards from my alt account with the silver league and you can see 2 rare with few SPS and merits.

All images are from the Splinterlands website

If you are new to this game then signup here to play the game click here for signup
---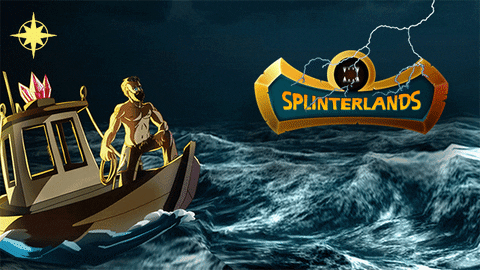 ---
Thanks For visiting my Blog
Best Regards @moeenali
---
---