SPLINTERLANDS GLX STAKING REWARDS AND RESTAKING | FOCUS REWARDS
Hello Splinterland Players!
Hope everyone is okay and blessed today i will be sharing the GLX staking rewards which i claimed and will going to restake the claimed GLX to earn more GLX to reach my goal i am planning to buy some more GLX let's see what will happen.
---
CLAIMING GLX REWARDS
---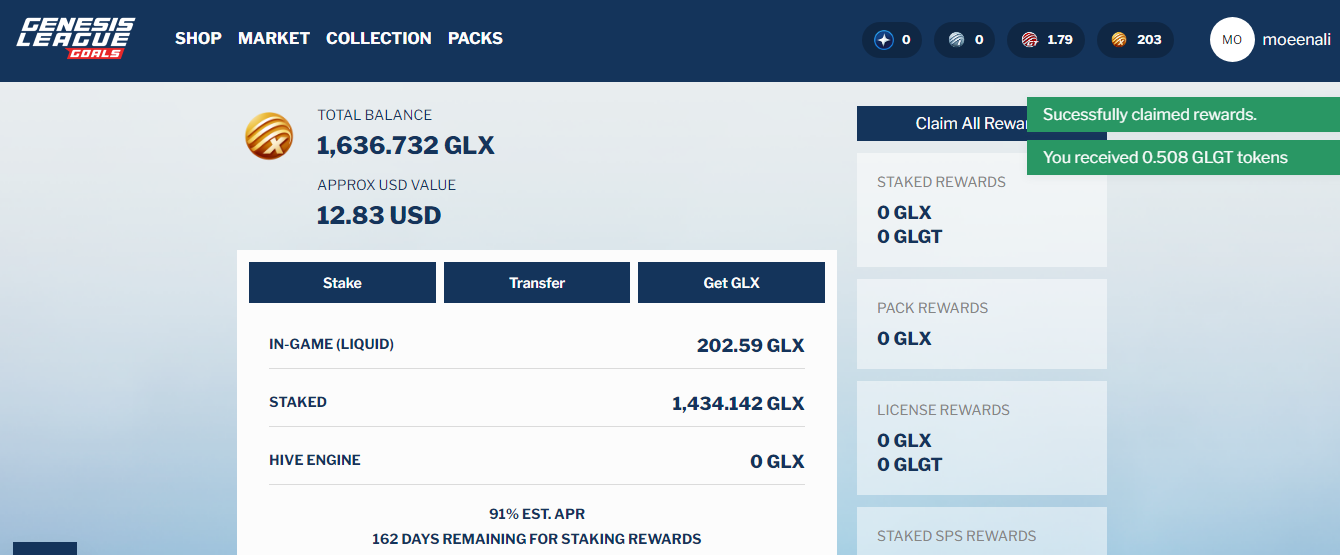 Well, here you can see the claimed GLX which i claimed after 4 or 5 days and got almost 200 GLX from staking and Airdrop based on SPS staking. Hence, the total rewards i got from the Staking Rewards of 1400 GLX gave me 13 GLX rewards in 5 days while the rest of the GLX i got based on Staked 100k SPS so not bad at all i am going to complete the 10k Goal in the month of June and July this is my first goal of 10k for GLX. If I start buying GLX then i will definitely complete this milestone in the month of JUNE otherwise a two-month period is assigned for reaching this milestone.

---
STAKING MORE GLX
---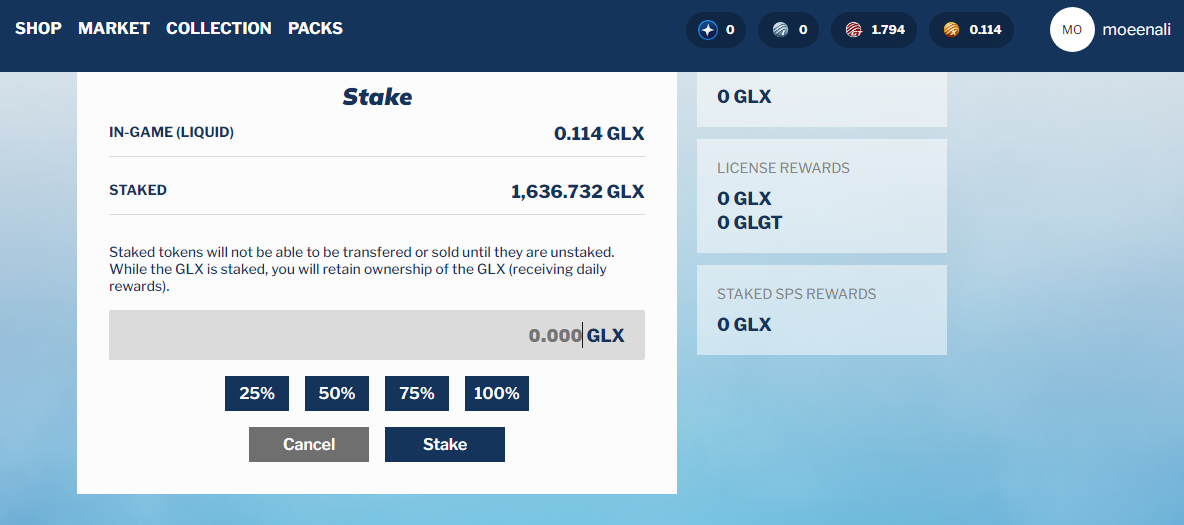 Well, got 203 GLX from staking rewards and from the Airdrop which i am Re-staking to build up my 10k GLX stake soon and i am hitting the 2k Mark in this week so 100k GLX is my ultimate goal and i will achieve this by the end of this year i am going to buy some GLX to invest some HIVE in the GLX token because i will get the staking rewards and GLGT tokens same like Vouchers and SPS rewards. SPS and GLX are the two main tokens of Splinterlands and Genesis league game so a 100k Stake will be enough for me.

---
FOCUS REWARDS
---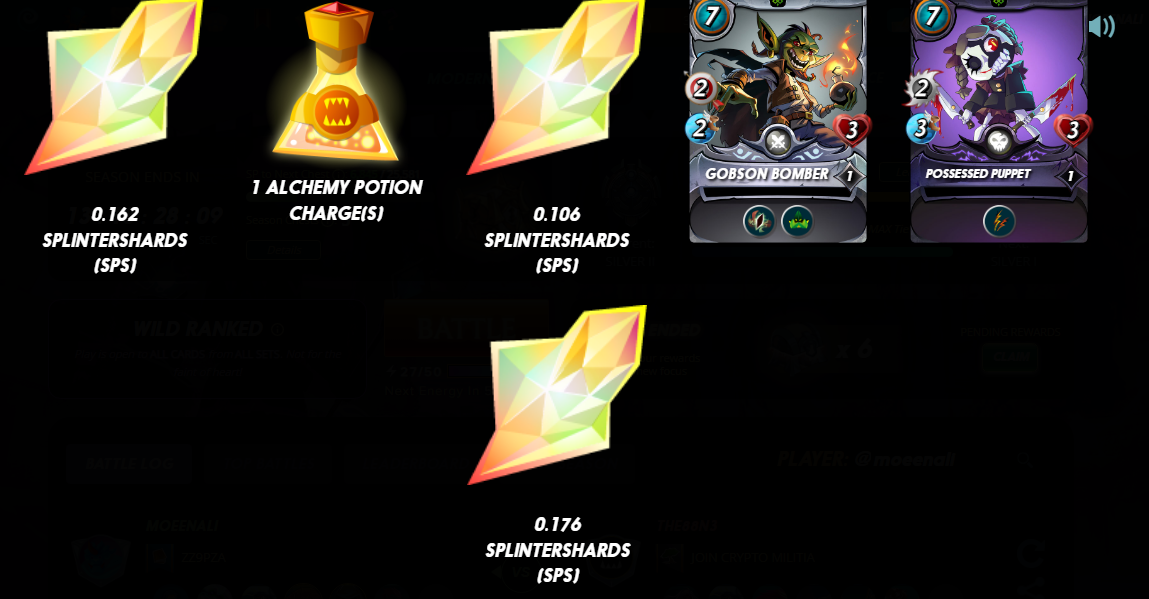 Here are the focus rewards of today from my main account where i made 6 loot chests in the silver league and tried my best to reach a higher league and tomorrow i will unlock the silver 1 league because i need only 2 points remaining to reach silver 1 league so the rewards from silver league are worst that you can see nothing good from the rewards but the game is getting hard day by day even in the lower league you will face some strong players with high upgraded cards.

All images are from the Splinterlands website

If you are new to this game then signup here to play the game click here for signup
---
Thanks For visiting my Blog
Best Regards @moeenali
---
---