SPLINTERLANDS SOCIAL MEDIA CHALLENGE - FINA VOXOM A LEGENDARY FIRE GLADIUS MONSTER FROM 9 GLADIUS PACKS OPENING | FOCUS REWARDS
Hello Splinterland warriors!
How are you all guys hope you will be blessed and fine. In today's post, I will be sharing some gladius pack openings from my level 1 account in which i got a fire legendary monster from the gladius edition that i am going to explain below and will share the focus rewards of today in the diamond league.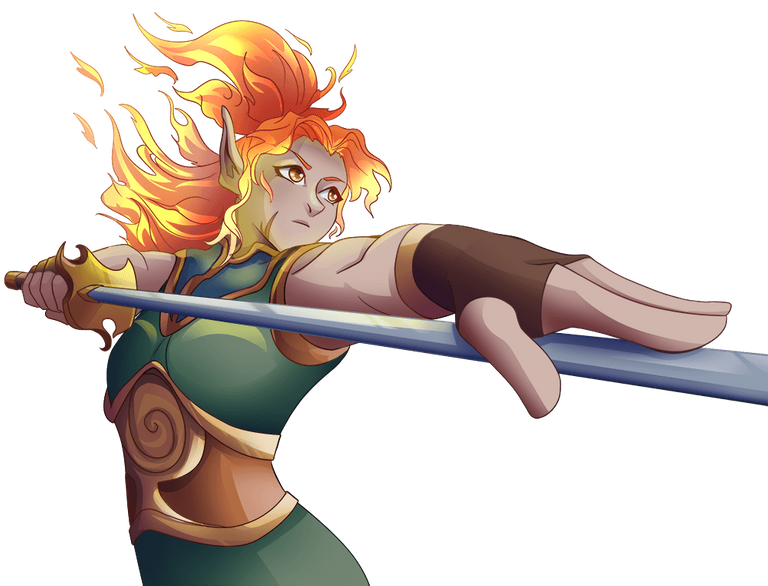 ---
SOCIAL MEDIA CHALLENGE
---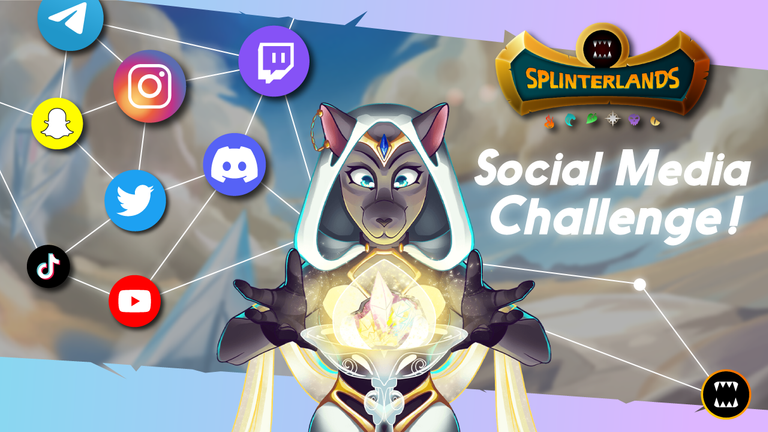 Well, here is another week of participating in the social media challenge with a new post in which i will share the gladius packs opening result and will share the fire gladius legendary monster with opportunity and bloodlust ability that you can see below.

---
FINA VOXOM
---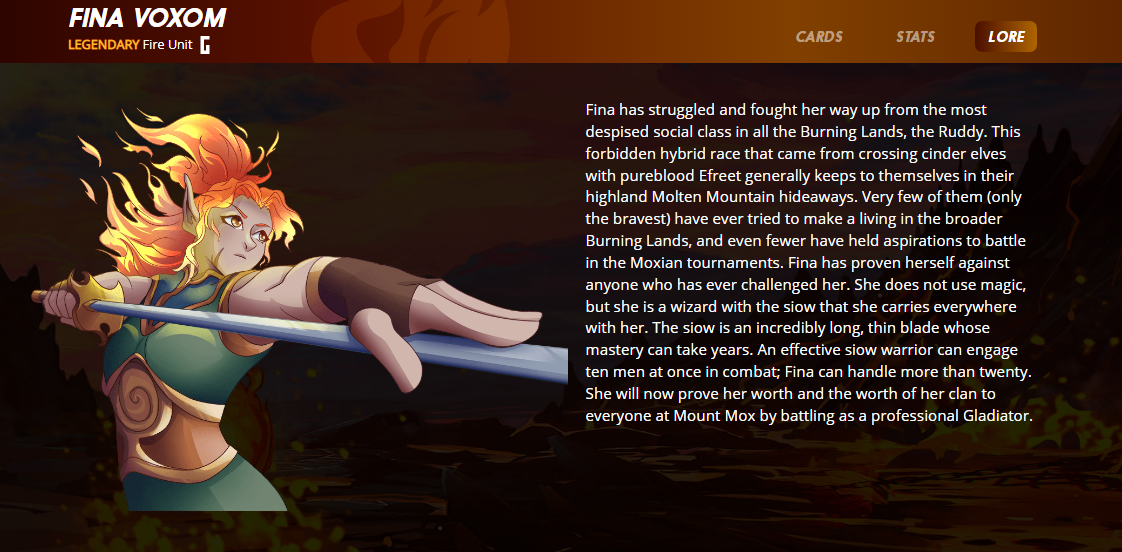 Finally got the fire legendary gladius card for the first time and only remains the Dragons legendary card from the gladius edition which i will get soon in the upcoming pack opening hope so. However, this card is really a beast because of its opportunity and bloodlust ability with enough speed that i will use it in the ZAKU legendary fire summoner with blast ability so imagine using this card in the fire splinter of Untamed edition which will give additional damage to the enemy adjacent monsters in the form of blast and will have more chances of getting bloodlust because of its blast ability.

---
ABILITIES
---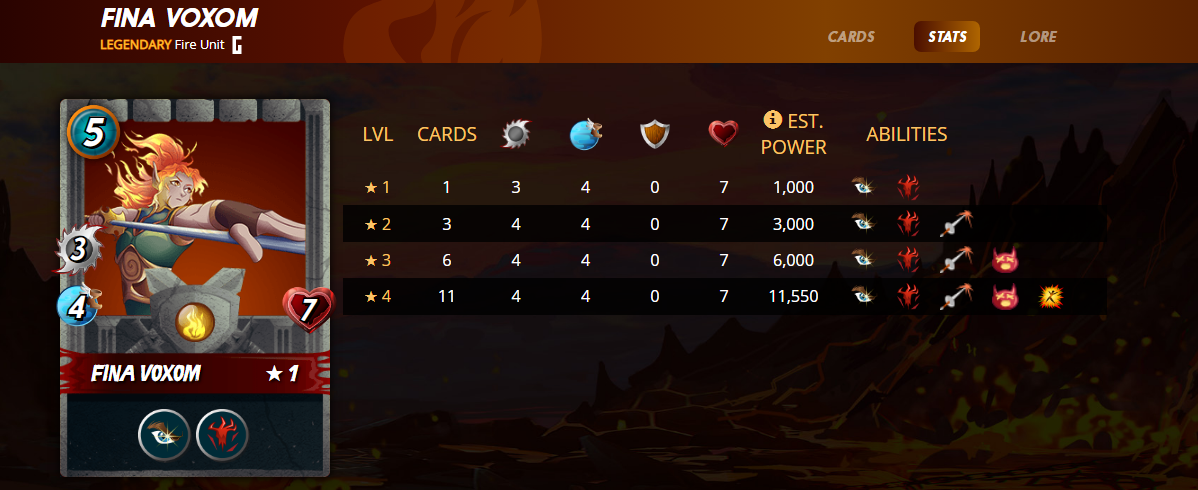 It is hard to get more BCX of this card in less time but it will take months, or years to get this card from the packs and upgrade it to the next levels to unlock its abilities at level 2 the piercing ability will unlock that will work against armor ad at level 3 the stun ability will be unlocked while at level 4 the redemption will be unlocked. Now the abilities are awesome but it is hard to get these abilities very quickly or in less time because you need to participate in the brawl tournaments and win battles to get enough merits for you and your guild mates to get more packs with that merits but sometimes you get fewer rewards because of losing battles and sometimes you get higher rewards so it is very hard to upgrade the legendary cards of gladius monsters.

---
4x GLADIUS PACK RESULT
---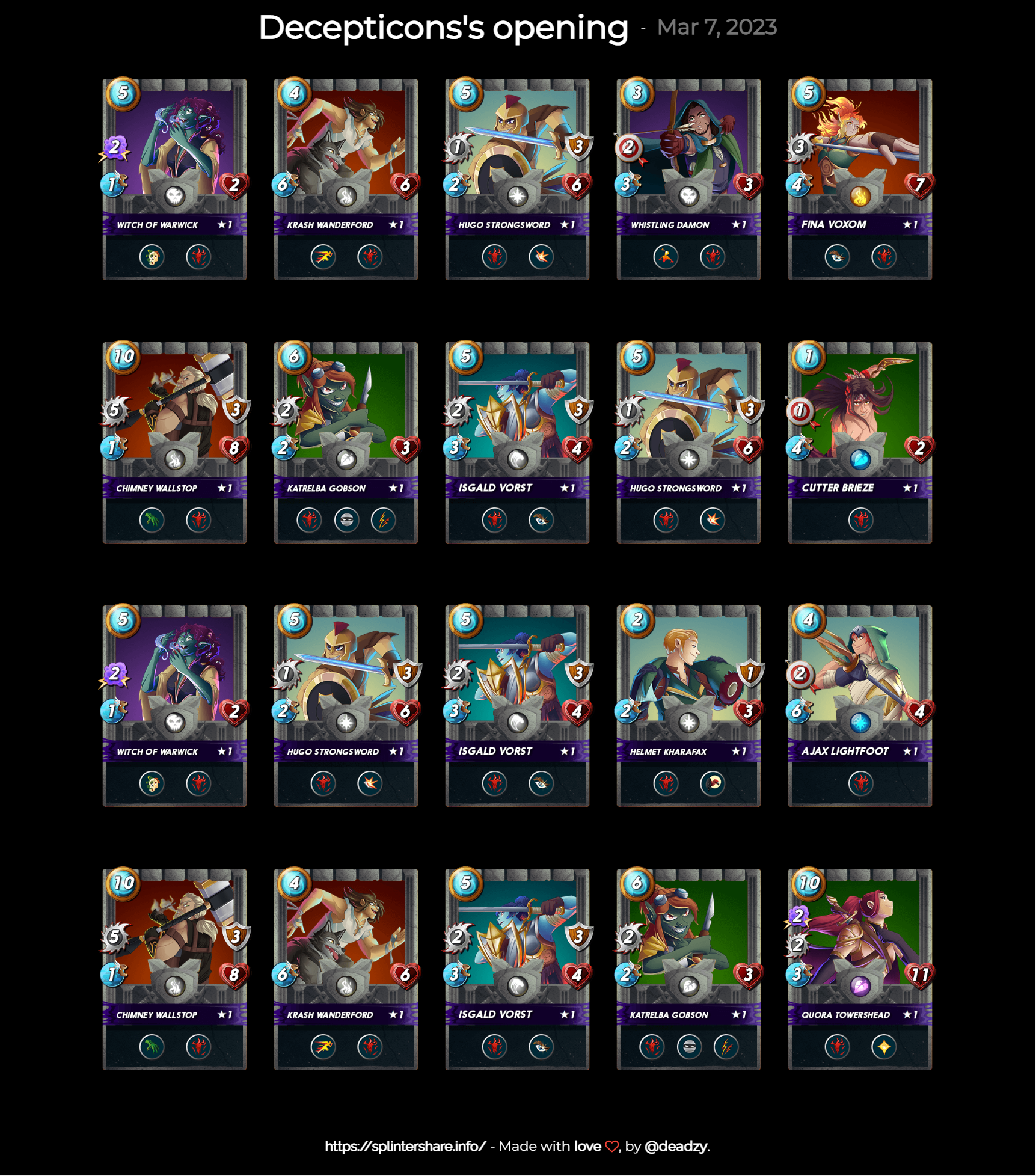 Well, here you can see the result of 4x gladius packs which i opened after opening 5x packs that i am going to share below as i was waiting to make 10x packs and will open it at once but i went to the market and bought 5x gladius packs with 10k merits and 9k merits remaining so when i opened the 5x pack result i got nothing so went back to the shop and bought rest of the 4 packs that you can see in which i got the fire legendary monster from the first pack opening and got lots of other common and rare cards including one epic from the earth splinter.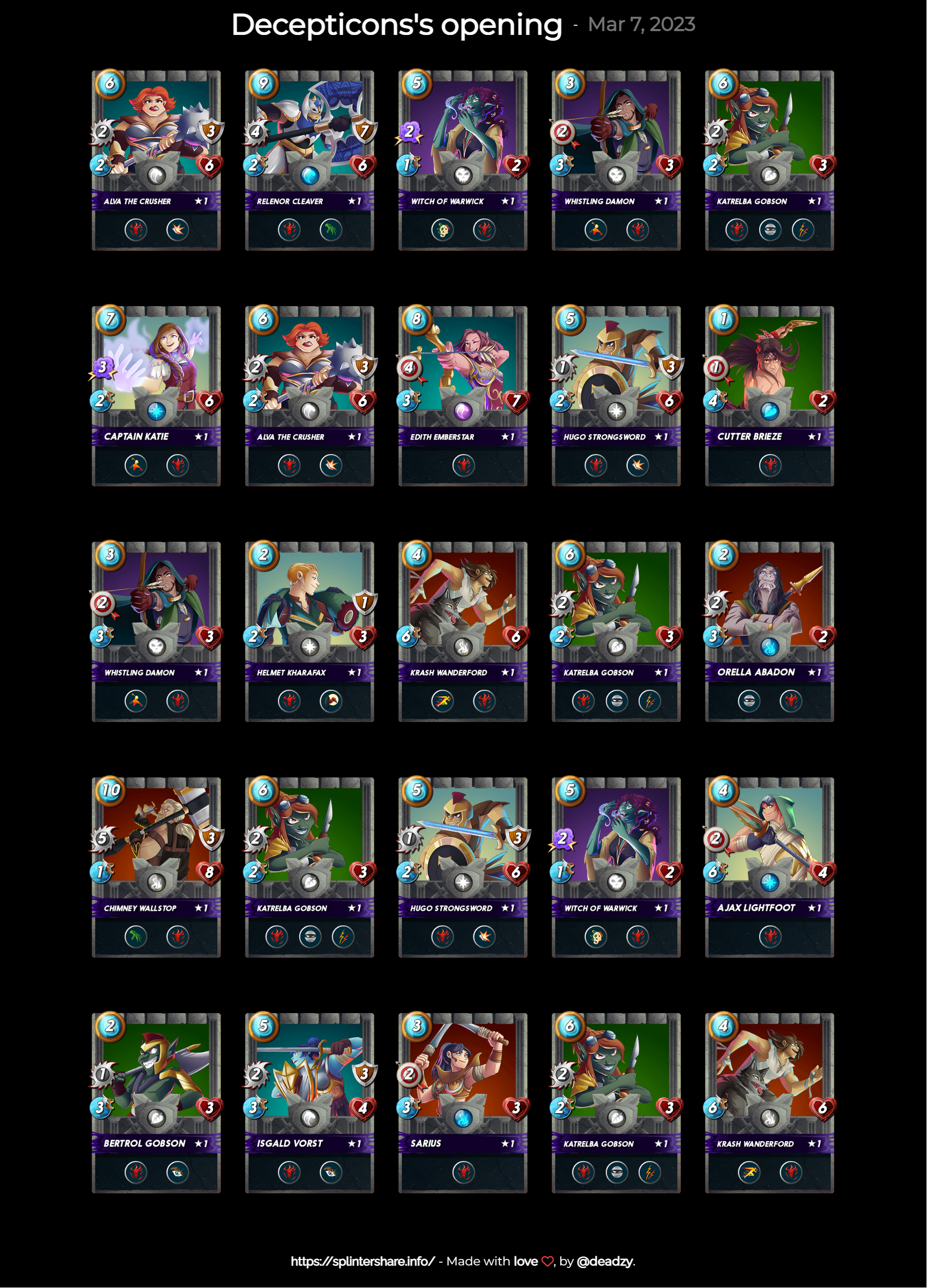 Here you can see the result of the 5x pack opening which i opened first and got only one epic card while the rest of the cards are common and rare from all packs that is why i went back to the shop and bought 4x more packs with the remaining 9k merits that you can see above in which i got the fire legendary monster so these are the result of 9x pack result from the gladius edition which helped me a lot in many ways like increased my cards collection that i can easily upgrade to next level and also increased my collection power that will help me to league easily when having enough collection power in my other account.

---
DIAMOND LEAGUE FOCUS REWARDS
---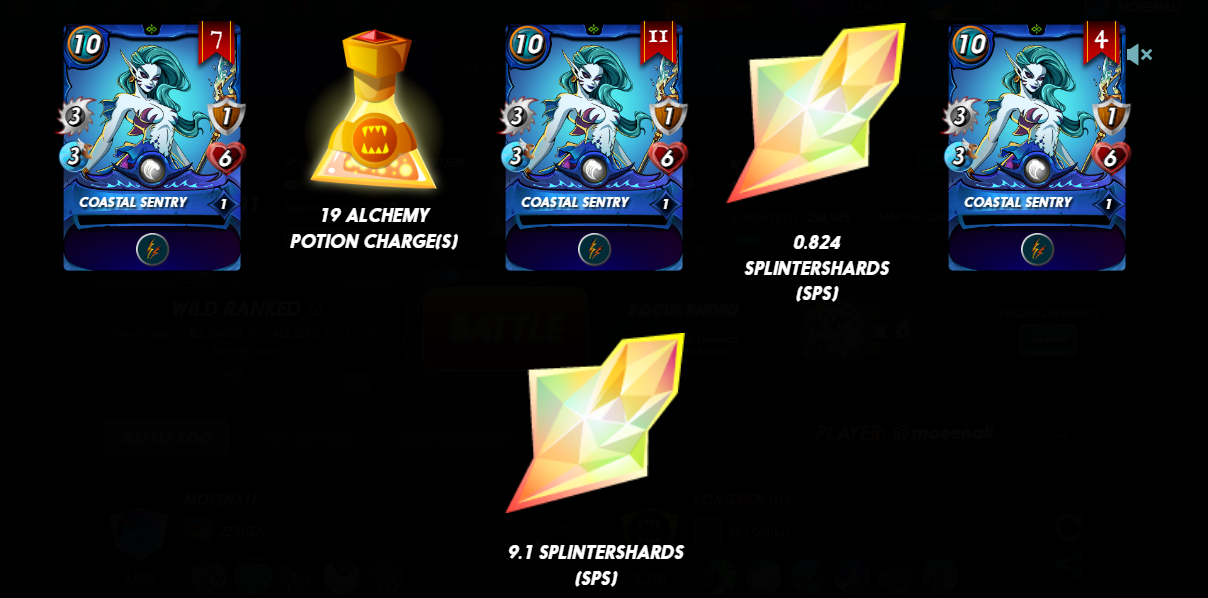 Well, this time i reached to diamond league early and got the quest in the diamond league yesterday which i completed today and made 6 loot chests in the diamond league with lots of losing because i faced giant players with max level cards and summoners and all of them were using max level cards when my rating above 2900 i faced all players with max cards and below 2800 i faced bots but still i did it and claimed the rewards in the diamond league that you can see the result of diamond league focus rewards in which i got 22 BCX of water monster that i will share in my next post the first ever quick upgraded monster to level 5 and 9 SPS from it, not bad rewards.

All images are from the Splinterlands website

If you are new to this game then signup here to play the game click here for signup
---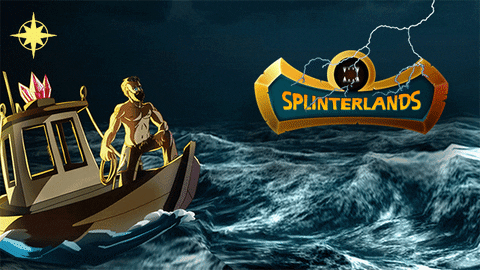 ---
Thanks For visiting my Blog
Best Regards @moeenali
---
---