SPLINTERLANDS SOCIAL MEDIA CHALLENGE - GOT 4x LEGENDARY CARDS FROM THE LAST SEASON END REWARDS | MUSA SALINE
Hello Splinterland warriors!
How are you all guys hope you will be blessed and fine. In today's post, I will be sharing the last season-end rewards from my both accounts in which i got 4 legendary cards 2 each from both of my accounts with silver league and diamond league rewards that i am going to share below and will explain the card STATS and abilities.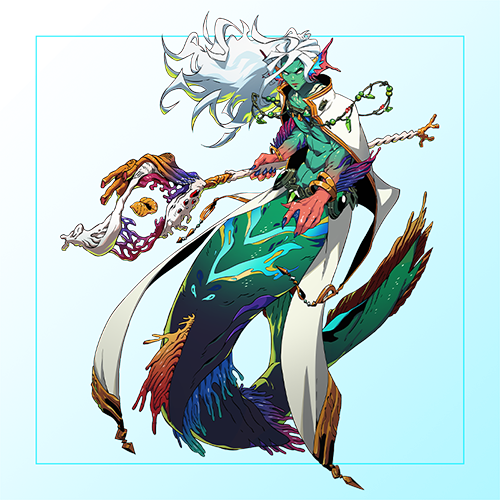 ---
SOCIAL MEDIA CHALLENGE
---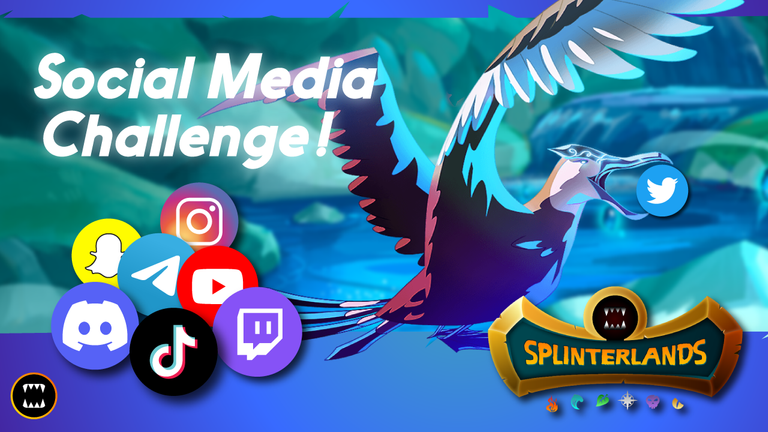 Another week of social media challenge is here in which i am going to take part and will share the last season's end rewards including some legendary cards i will share that you can see below i am going to explain the legendary card from the water splinter of Soulbound rewards edition.

---
MUSA SALINE
---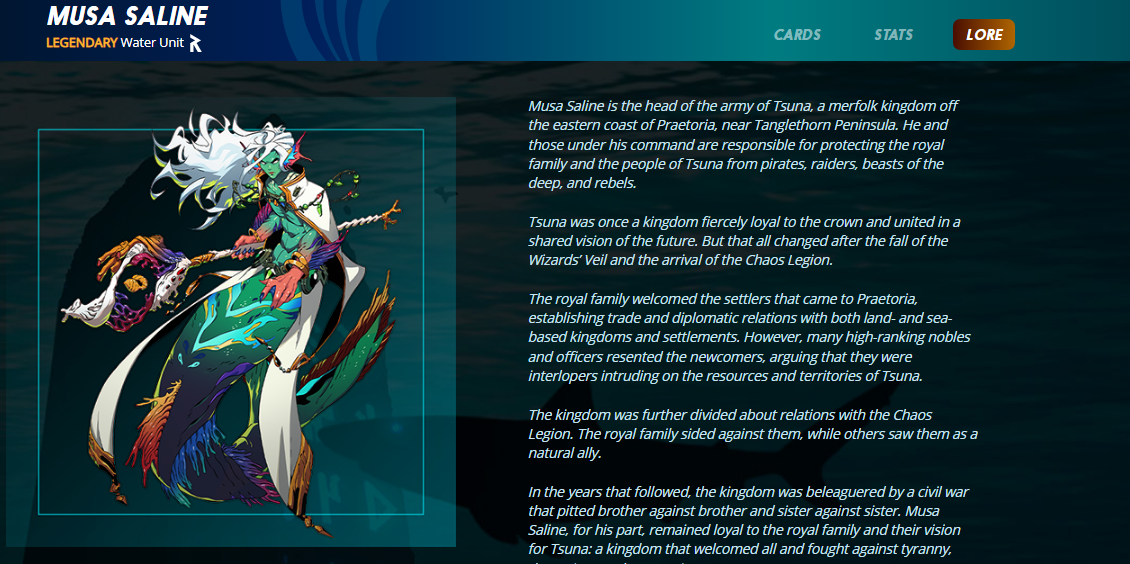 A new legendary card from the Soulboud edition was added to my collection for the first time it belongs to the water splinter and has the magic attack so i also have the magic summoner from the beta edition so this card is a perfect match that i am using in my battles to get benefit from its scavenging ability, especially in the little league rulesets where low mana cards can be played so this card cost 3 mana cap to be used in battles.

---
ABILITIES
---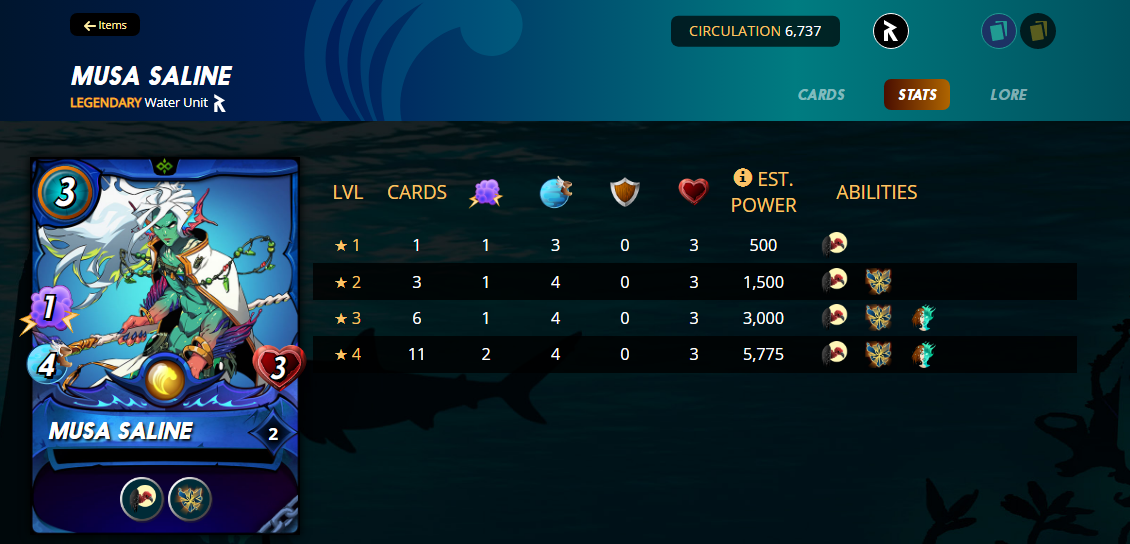 There are some cool abilities in this card as you can see this is a magic attack card that get extra magic attack from the beta summoner and also get increased its life when a monster dies while the 2nd ability is shattered at level 2 which you can use in the armor protection ruleset to break all armor of enemy monster in a single attack because of its shatter ability.

---
SEASON_END REWARDS
---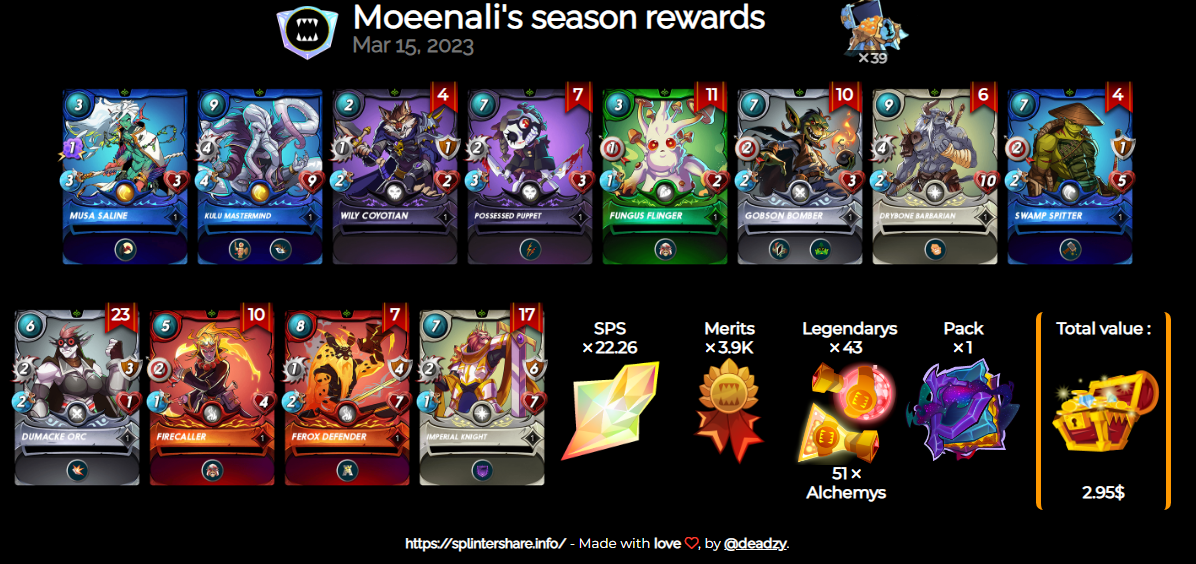 Here you can see the season end Recap which ended on the 15th of March and you can see all the rewards i got in the first loot chests there was a legendary beast which i shared above and got the 2nd legendary in the middle so got two legendary cards from my main account with total loot chests i made 39 for the season end in the diamond league and these are the rewards of Diamond league and got some other good cards from it all are common cards.
---
Total loot chests 39
2 Legendary cards
Common cards 99 BCX
22 SPS
Merits rewards 3.9k
1 Chaos legion pack
51 Alchemy potions
43 Legendary potions

---
KULU MASTERMIND
---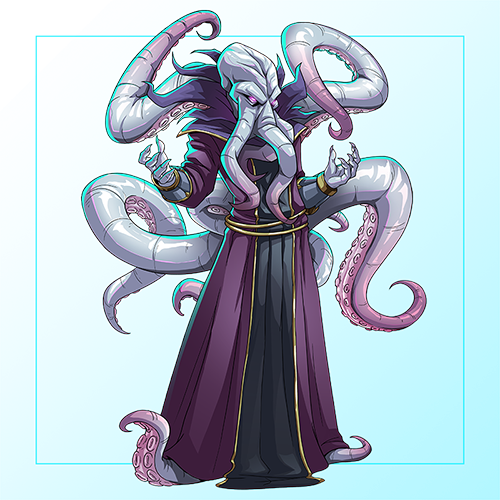 Here is the 2nd legendary monster from the water splinter which i got from the season-end rewards and got for the first time in my main account while i got one BCX of this card in gold foil edition at level 2 in my alt account and got this one in my main account which is a great card having the opportunity and shielded ability at level 2 while at level 1 you can get the weapon training (New ability) that will help your non attacks monsters like Cube, peace of warrior and other monsters which can not attack will get half of its STATS from this monster and will start attack when you will use this monster adjacent to that monsters. Well, at level 2 the shield ability is unlocked from this card and the enrage ability is at max level.

---
SEASON END REWARDS
---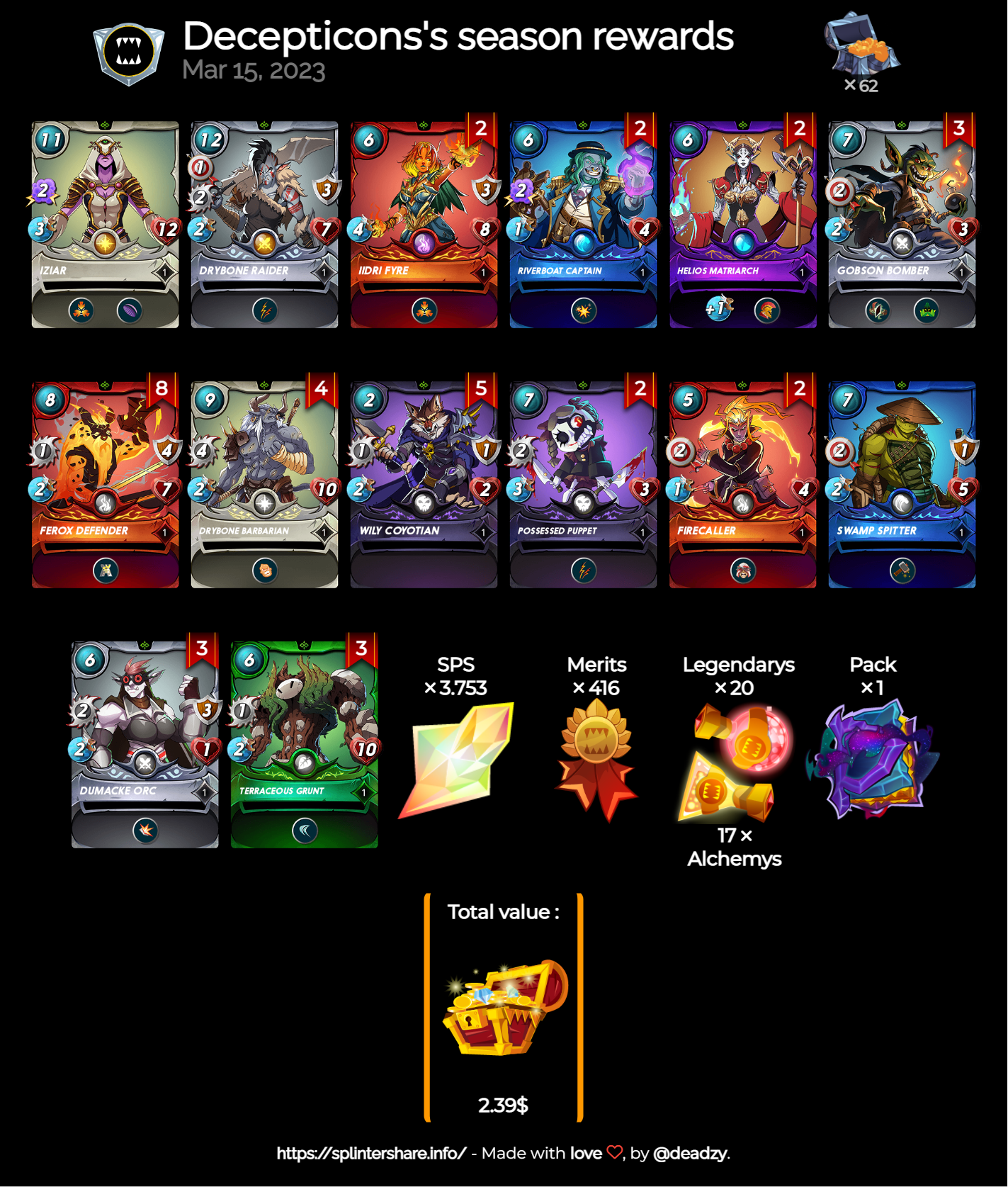 Well, here is the season-end rewards from my alt account in which i got some good cards compared to my main account you can see two legendary cards that i will share in my next blog post and can see some epic, rare, and common cards including some rare summoners from it while in main account i got only common and legendary cards but the rewards you can see are from the silver league with 62 loot chests made by a bot and got these rewards worth something.
Total loot chests 62
2 Legendary cards
Common cards 31 BCX
Rare cards 2 BCX
Epic Cards 2 BCX
3 SPS
Merits rewards 416
1 Chaos legion pack
17 Alchemy potions
20 Legendary potions

All images are from the Splinterlands website

If you are new to this game then signup here to play the game click here for signup
---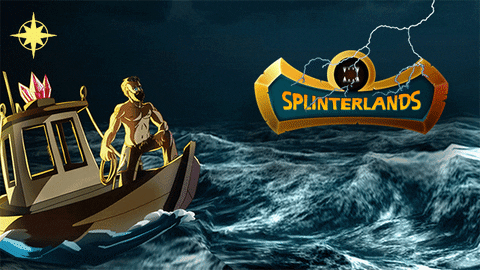 ---
Thanks For visiting my Blog
Best Regards @moeenali
---
---