SPLINTERLANDS SOCIAL MEDIA CHALLENGE - OPENING 10x GLADIUS PACKS | TWO COMMON GOLD
Hello Splinterland Warriors!
How are you all guys hope you will be blessed and fine. In today's post, I will be sharing the Gladius packs result today from my two accounts in which i opened 8x Gladius packs and 2 from my main account result you can see below.
---
SOCIAL MEDIA CHALLENGE
---
https://images.hive.blog/768x0/https://files.peakd.com/file/peakd-hive/splinterlands/23wMW1rPhphgiQwYyxjDXaD3qmnqpZHVrk8XHdLgNXiJtut8vJ1e1egrZfuMrxkefEXFw.webp
Well, i am here to participate in this week's social media challenge as well as will participate in the weekly battle challenge of this week, and also participated in both challenges of last week. However, i am tired but consistency is the key to success and i am sharing and writing Splinterlands blog on a daily basis for the last 5 years and not missing it by intentionally until some serious issues i face regarding health, net issues etc but i will try my best to achieve my goals through hive platform internally and externally the first goal is to reach 40k Hive power at the end of this year.

---
KRASH WANDERFORD
---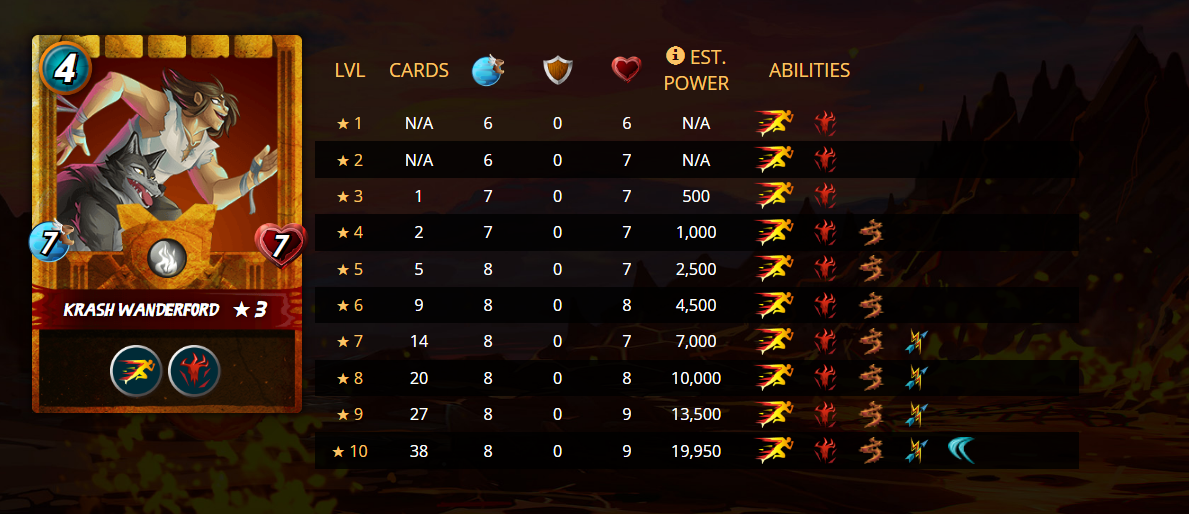 A speedy fire monster from the Gladius edition with no attack but can be helpful for friendly monsters to boost the speed of its friendly monsters and costing only 4 mana cap but gives you some cool abilities like speed, bloodlust, thorn, return fire, and dodge ability from this little 4 mana card with enough health if you will upgrade this to max level in gold foil you will get up to 9 health with all these abilities from this card as i am using it in my main account at level 4 which works well for me.

---
BERTROL GOBSON
---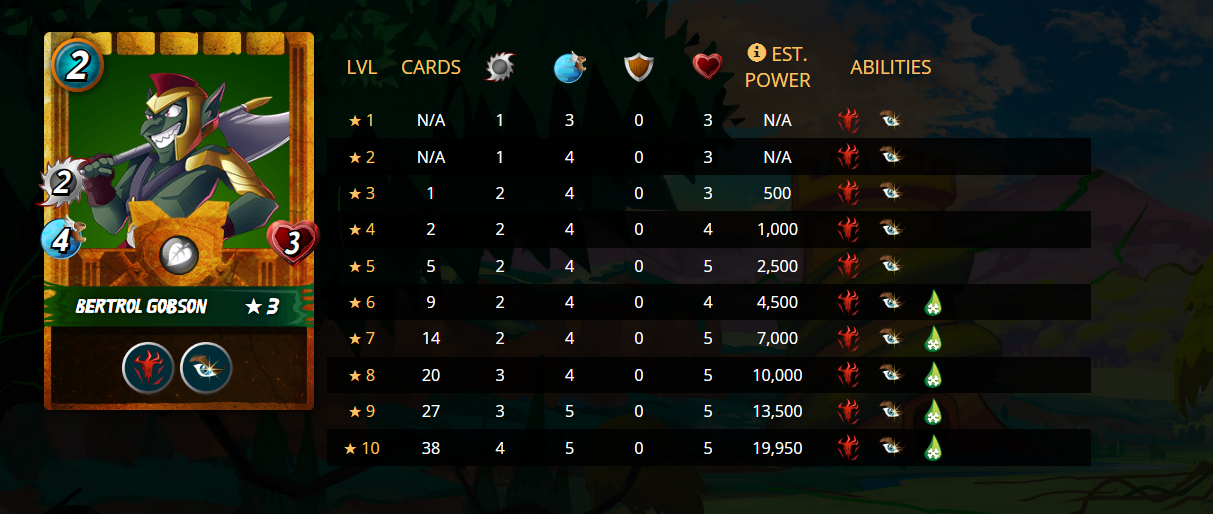 Here is another great common card from the earth monster which i got from the pack opening result and i got it in my alt account where i opened 8 Gladius packs that you can see below but i already have this card at level 4 in my main account in gold foil because i got it early and combined it so here you can see the cooler abilities from this card the first one is opportunity which is already useable at level 1 but at level 3 and level 4 you can only increase the health and melee attack so i am using this card sometimes in my earth splinter at level 4 which is a great card and will unlock the poison ability at level 6 in regular edition.

---
PACK RESULT
---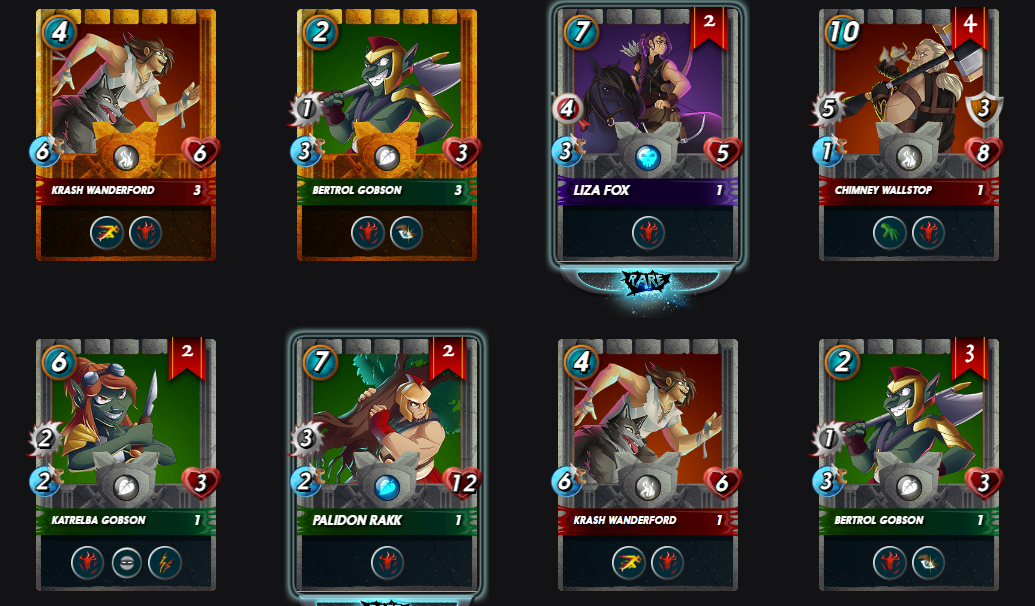 Here you can see the portion of the pack result in which i got two common gold foil cards from the first two chests and then the rest of the cards are rare and common which helped me to level up some cards soon but i will not because these are the cards in my alt account and will hold it until the buy and sell market of these cards opened so that i will transfer the cards to my main account.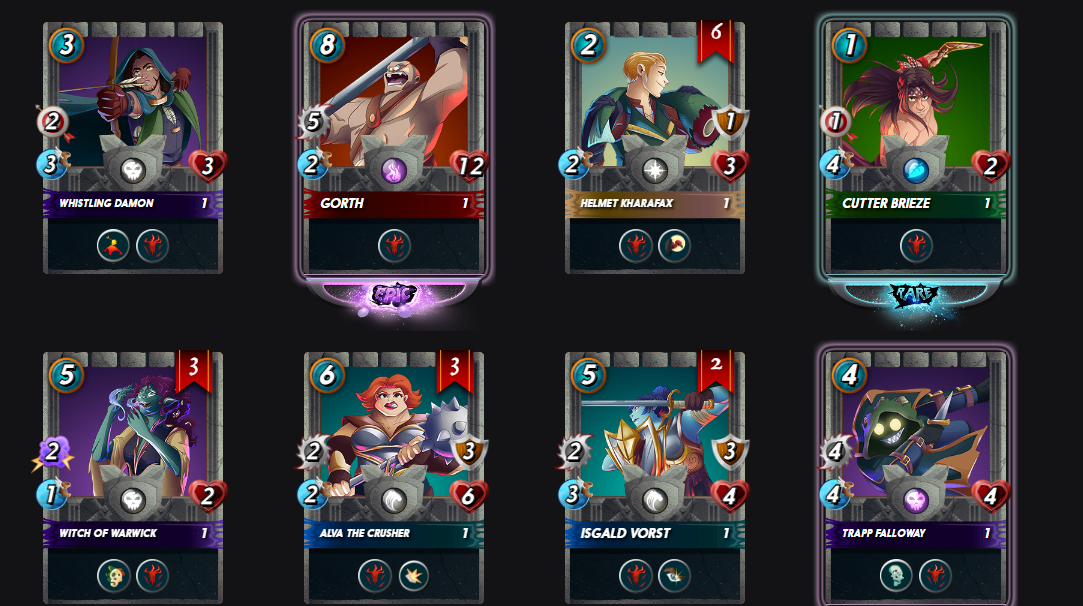 The 2nd portion shows some good cards with epic and rare rarity here you can see i got two epics cards and lots of common cards and only 1 rare card from the earth splinter and the epic i got is from the fire splinter and the other one is from the death splinter but no legendary card this time from 10x packs which is unfair but will try my luck next time.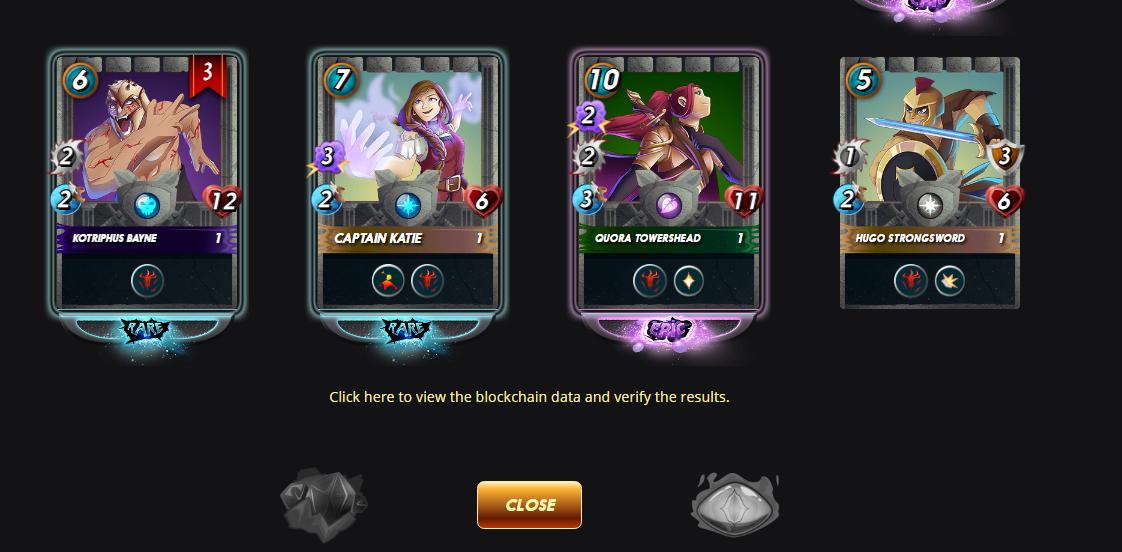 And the last result of 8x packs with 4 rare cards and one epic Quora from the earth splinter so this is the third epic cards from 8 gladius packs and lots of common cards wth few rare cards but still i got good result with epic and two common gold foil cards which is enough for me and will check my luck to get something good from the more upcoming packs.

---
2x GLADIUS PACKS
---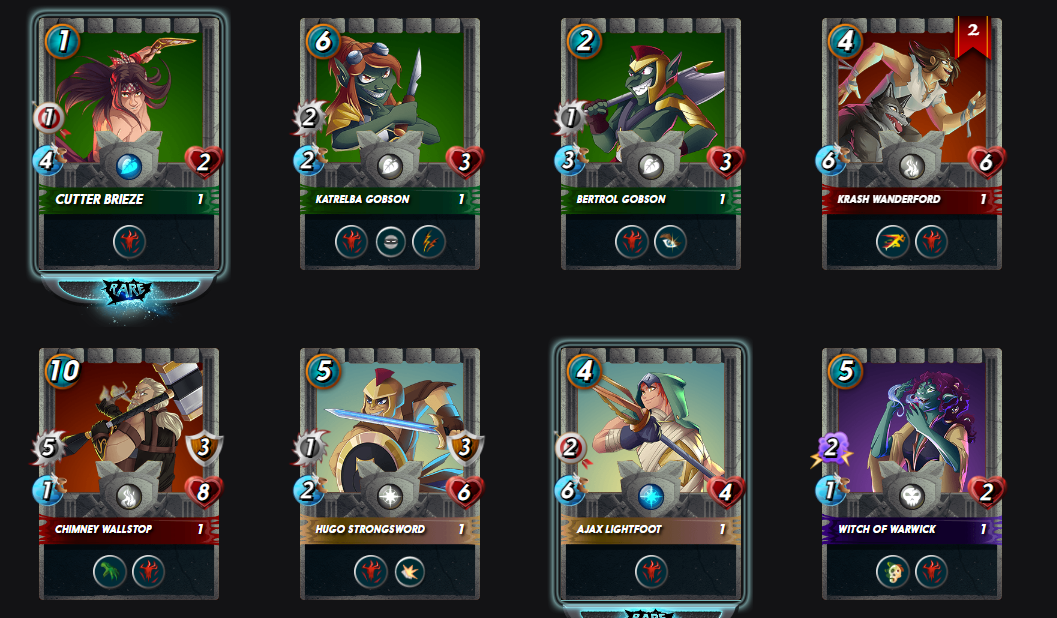 Here is the result of 2x Gladius packs that i bought with merits recently i bought two packs in my main account so in the last brawl we got some nice merits so i collected some nice merits and bought two packs today so total packs i opened 10 and got nothing from these two packs only 2 rare cards but that will help me to upgrade at least one of my cards especially the earth splinter cards that i will share in tomorrow post.

All images are from the Splinterlands website

If you are new to this game then signup here to play the game click here for signup
---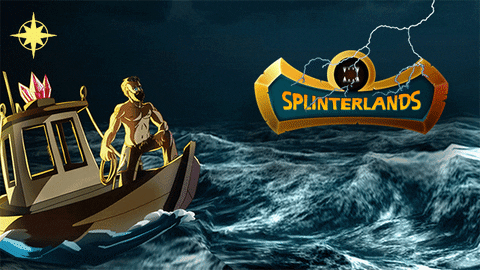 ---
Thanks For visiting my Blog
Best Regards @moeenali
---
---