THE LAST SEASON END REWARDS WITH DIAMOND LEAGUE
Hello Splinterland warriors!
How are you all guys hope you will be blessed and fine here is another post about the Splinterlands game in which i will be sharing the last season rewards in my today post.
DIAMOND 3 LEAGUE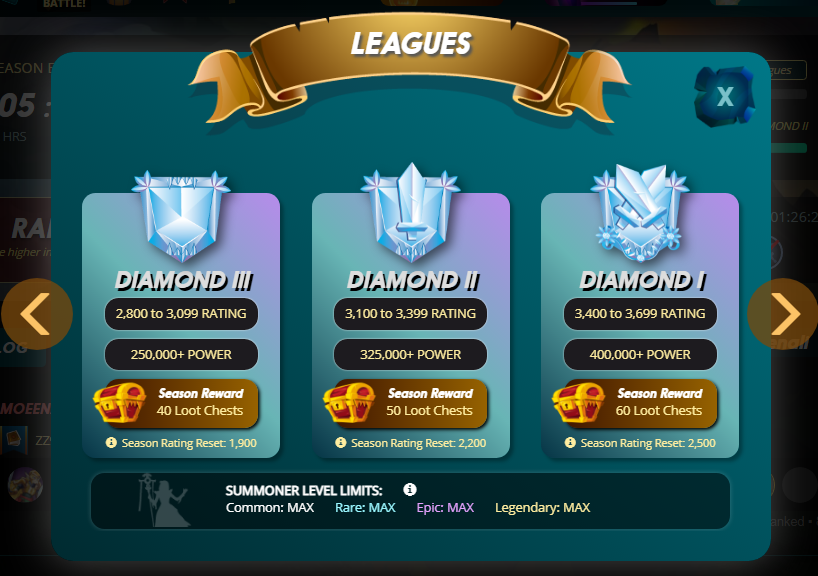 It's been a long time that the new season is started a week ago but because of the busy schedule i did not got a free time to share it in my separate post from the quest rewards so today i have a little bit free time in which i am going to share the rewards of last season which is not a worth sharing but still i am sharing it with comparison to other players. Have you ever noticed that in the start of new season you can not move to higher leagues for almost 1 week and then the players reached to higher level then we can jump to the next league so in the last season i touched the diamond 3 league this time and got a 40 loot chest for season end rewards.

GARGOYA DEVIL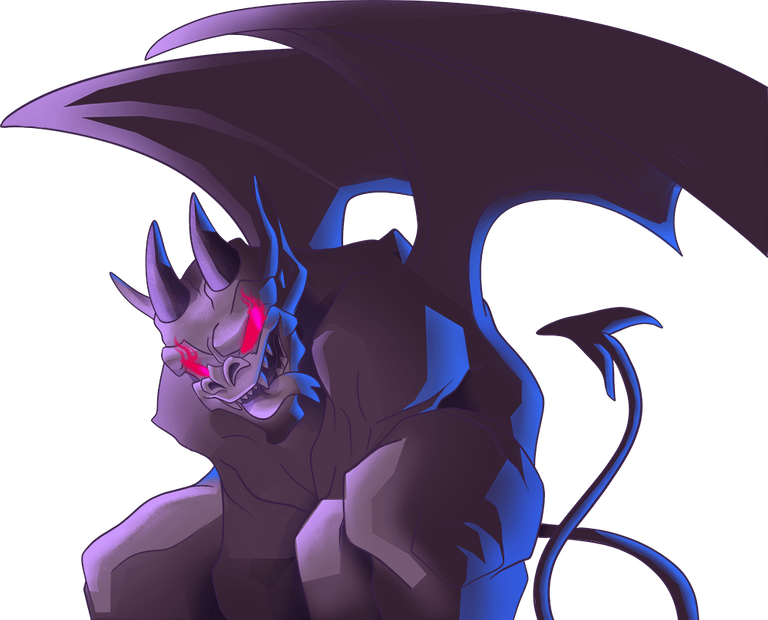 The living stone creatures known as gargoya are an especially unique result of battle on the other side of the world with the Chaos Legion. Years ago there was a great stone tower, far away from the Splinterlands and taller than any of its buildings. It was the former tower of a conquered lordRead more
From the first 20 loot chest i got a rare card which is worth sharing and i already shared in my last post on my blog where you can see it a post about this card and here i am going to share it again because i got from the season end which is a rare neutral monster that we can use with all splinters like water, earth and fire etc with its range ability.

MARKET PRICE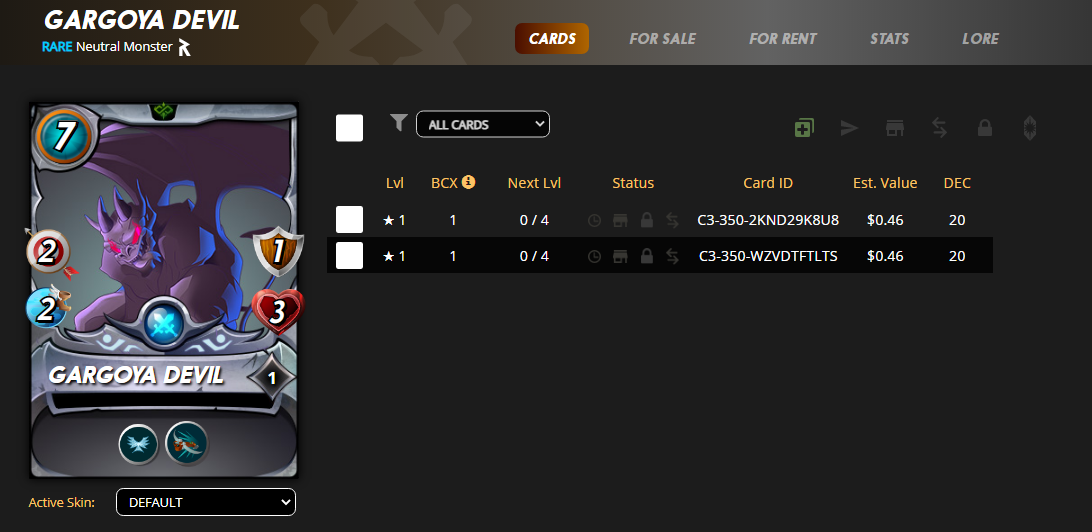 Well, it is not an expensive card but it will be in the near future becuase of its neutral splinter that we can use with all splinters so the price is 4 cents which is not bad at all. By the way the new cards has very less collection power which will be cheaper compared to the other editions. I remember when i bought a beta edition cards which has some cool collection power like the beta card which has 25 and then when the new edition comes the CP reduced with time to time like you can see the current Collection power of these common reward cards. At that time i bought my level 5 summoners in beta edition with maximum $15 worth of investment and now it is round about worth $440 so how much i get profit from this single summoner by investing $15.

20 LOOT CHEST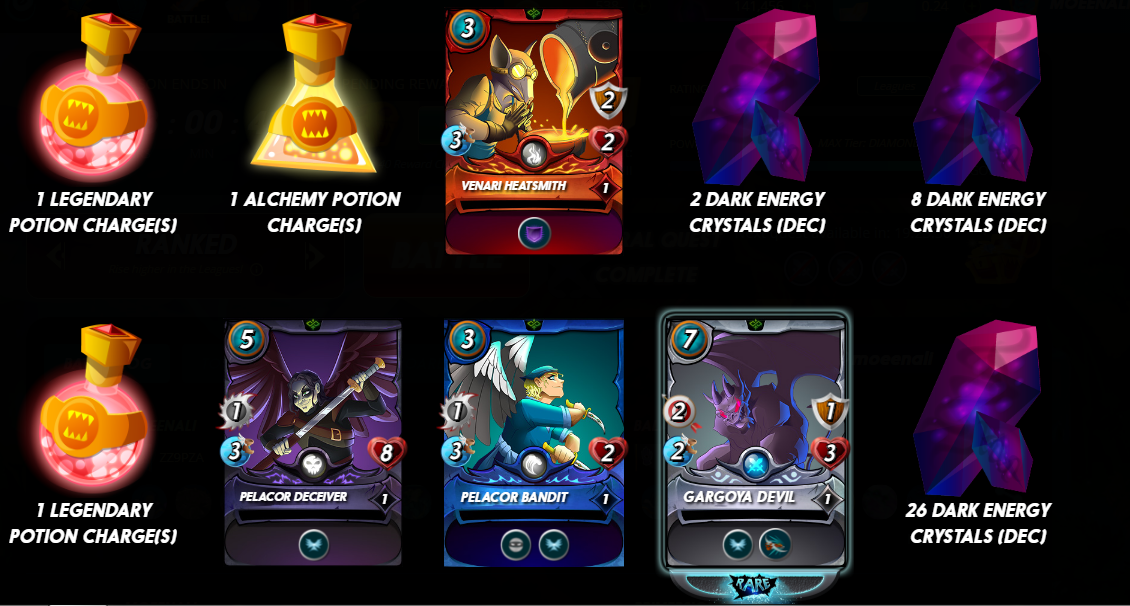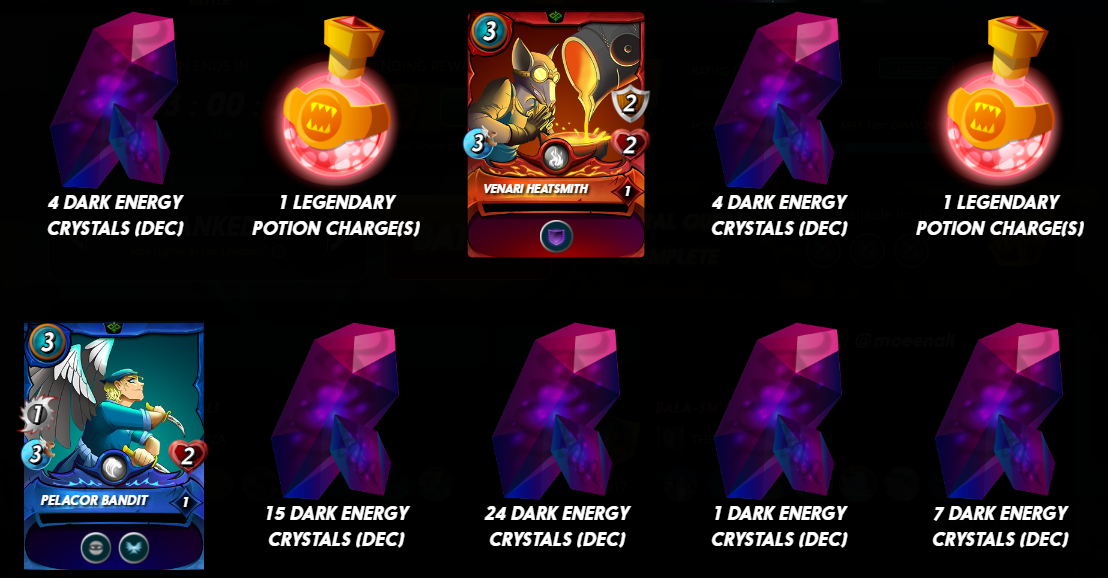 These are the first 20 loot chest where you can see lots of common cards from the new reward cards and few dark energy crystal tokens along with some potion charges that you can get each day by completing quest and at the end of season you will get the rewards based on your leagues like if you reached higher leagues like champion then you can get up to 100+ rewards but for that you need high upgraded deck means that you need to upgrade all of you cards that needs lots of investment now before it was easy but now it is very hard and difficult to upgrade even single deck.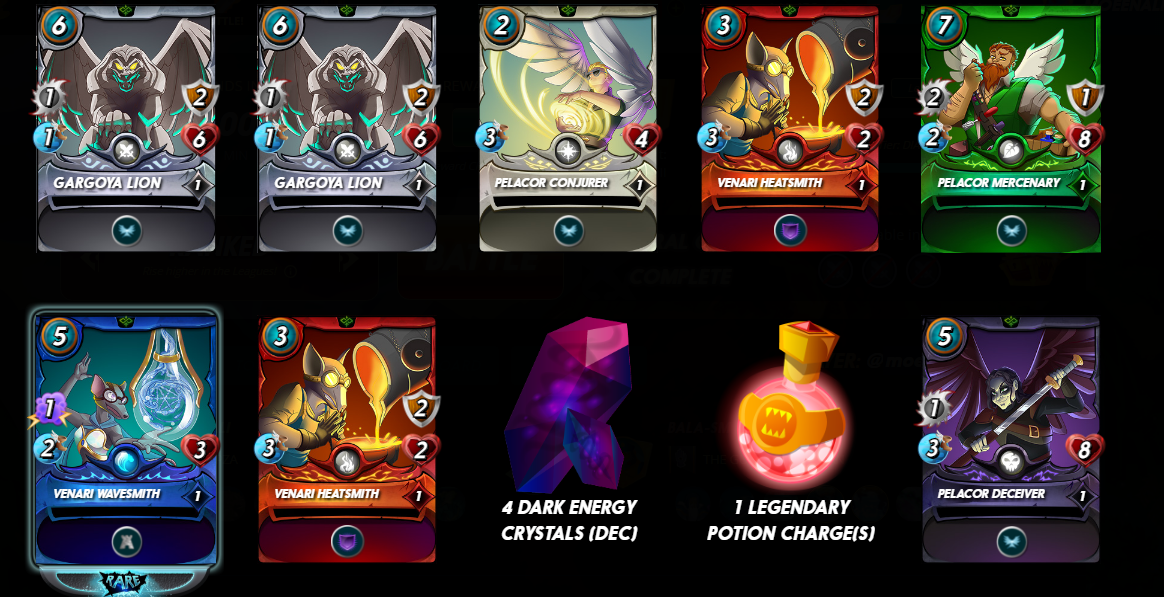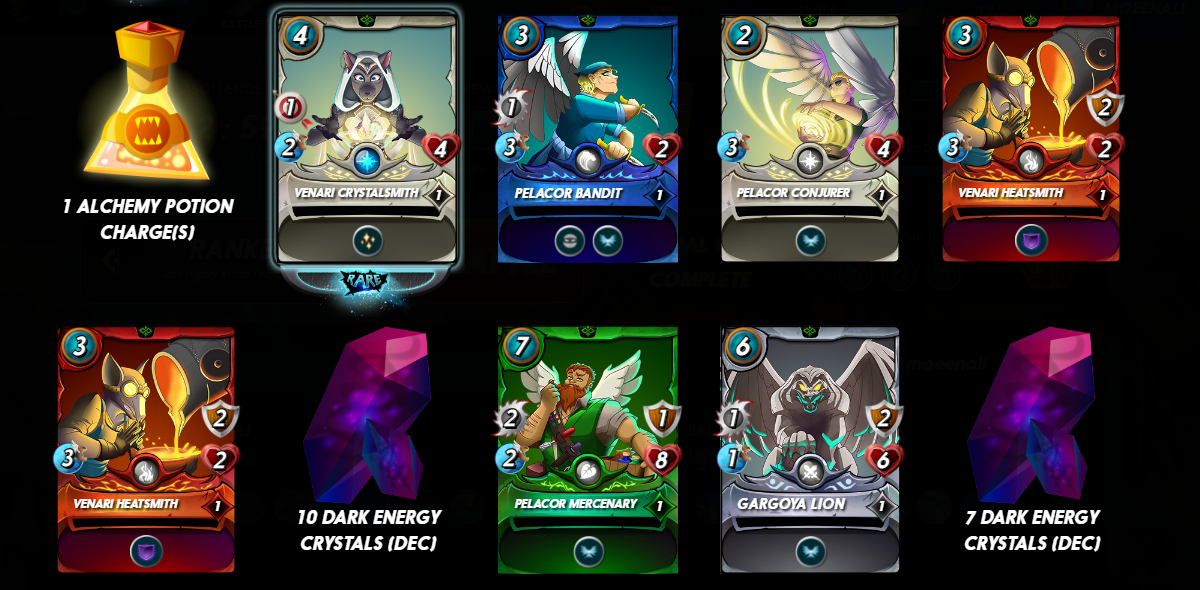 Rest of the 20 loot chest are here total 40 loot chest was rewarded to me at the end of season and got these rewards that you can see in which i got nothing like legendary and epic with common gold etc but still thankful that i got bunch of these new cards including some rare and common that i will upgrade soon and especially some good cards like crystalsmith and wavesmith that needs to be upgraded soon. However, i bought some common cards today with $10 investment and that card is belong to the earth family the PELACOR MERCENARY that i will upgrade to level 6 to unlock its healing ability that should be used in the earthquake rulesets because of its flying and healing.

All images are from the Splinterlands website

If you are new to this game then signup here to play the game click here for signup
---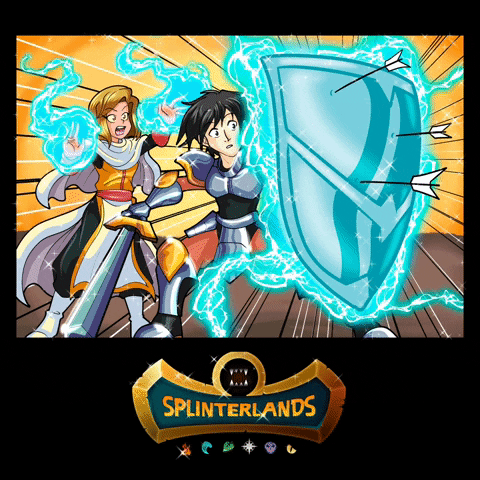 ---
Thanks For visiting my Blog
Best Regards @moeenali
---
---