THE RETALIATE ABILITY UNLOCKED WITH ENRAGE FROM DRYBONE BARBARIAN LIFE MONSTER
Hello Splinterland Players!
Hope everyone is okay and blessed today i will be sharing a card from the life splinter of Soulbound edition with enrage ability that attack from the first position today i upgraded it to level 5 and unlocked the retaliate ability and will share the focus rewards of today.
---
DRYBONE BARBARIAN
---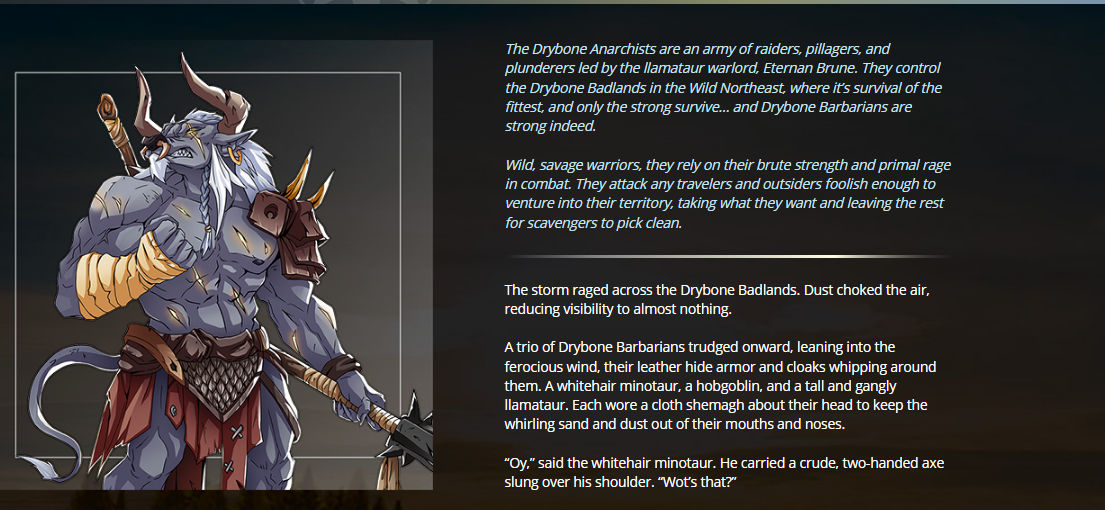 Here is a card from the life splinter with a melee attack that cost 9 mana but gives you powerful abilities with a strong melee attack and enough health the speed of this card is very slow that would be awesome to use this card in the ruleset of the reverse where the lowest speed monsters get to attack first and missing attacks from the high-speed monsters so the enrage ability is working fine but now the retaliate will make it more strong to kill the enemy monsters with itself if that attacks on this monster.

---
ABILITIES
---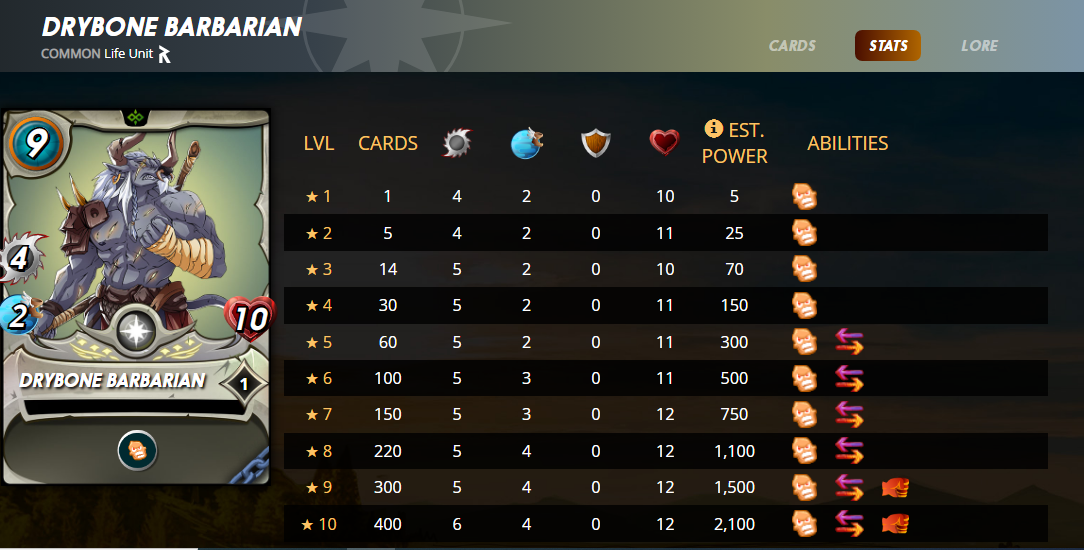 Well, the abilities that we want from this card are these two abilities the enrage and retaliate abilities which are already unlocked for me this card is enough to upgrade at this level as upgrading this card to the next level can give you only one speed and if you are playing in higher leagues then you need to make this card to max level to get all the benefit from this card to use it in champion leagues till level 10.

---
FOCUS REWARDS
---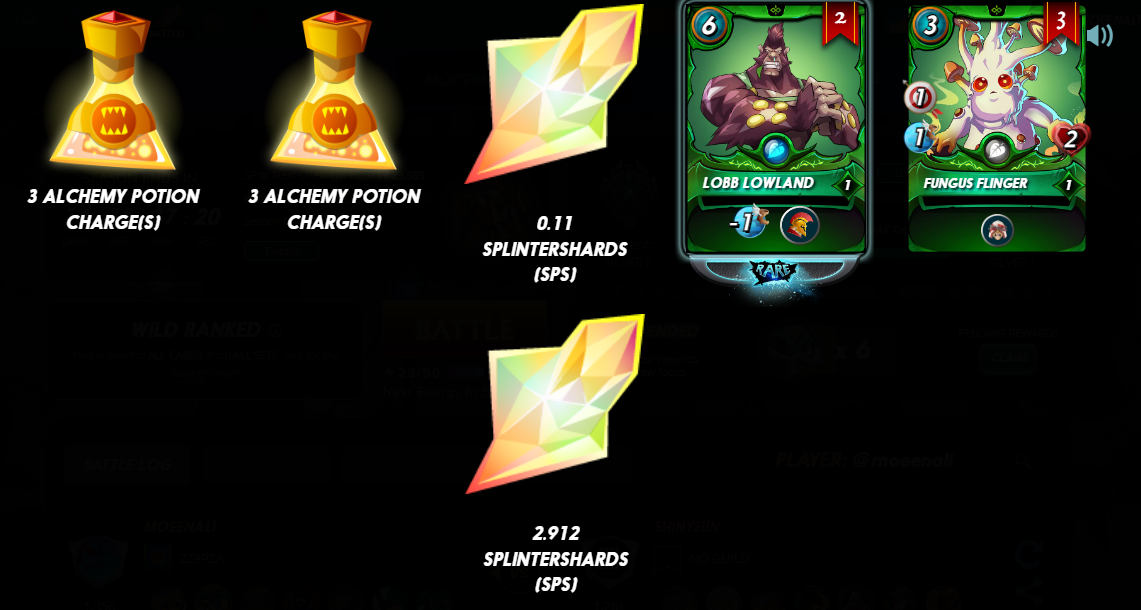 Here is the focus rewards of today from the main account where i made loot chests in the silver league as the new season started so all the tires are reset and this is the 2nd time that i am touching only the gold 2 league and reset tire to silver 2 but this time i will try my best to reach at least gold 1 or diamond 3 to claim some good focus rewards in higher leagues while in lower leagues the focus rewards are not good nor the season end that you can see the focus rewards with only 3 SPS tokens and rest of the chests for potions and cards which are better from other days rewards.s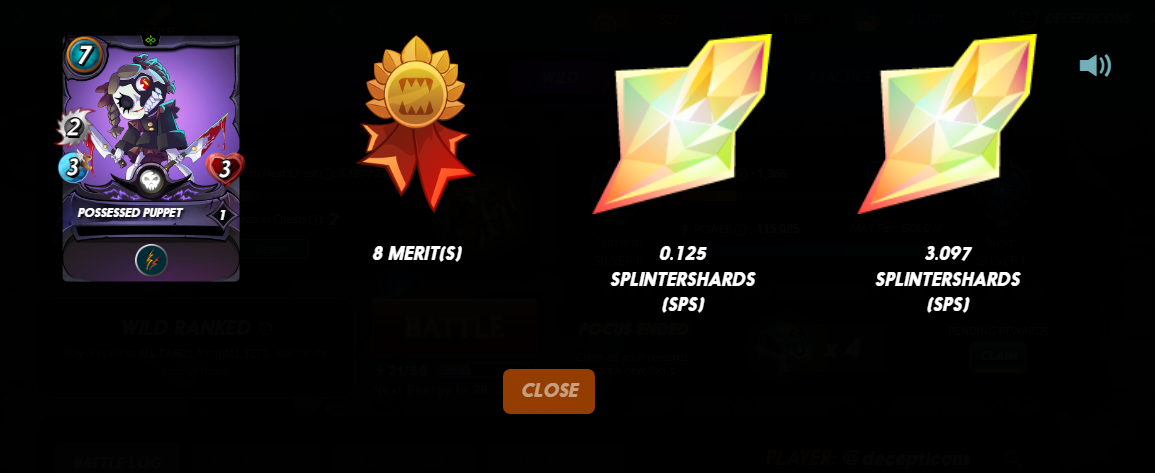 Here are the focus rewards from my level 1 account in which i got one common BCX from the death splinter and almost 3 SPS with 8 merits so the SPS rewards are good compared to other days which are 0.001 or 0.1 something but still the rewards of silver and gold leagues are useless now because this is the 2nd season of not getting any legendary from the season-end rewards nor from the Focus chests.

All images are from the Splinterlands website

If you are new to this game then signup here to play the game click here for signup
---
Thanks For visiting my Blog
Best Regards @moeenali
---
---