UPGRADED LIRA THE DARK LEGENDARY DEATH MONSTER TO LEVEL 2 | FOCUS REWARDS
Hello Splinterland warriors!
How are you all guys hope you will be blessed and fine. In today's post, I will be sharing the focus rewards with a legendary card from the death splinter i upgraded this card to level 2 from the death splinter.
---
LIRA THE DARK
---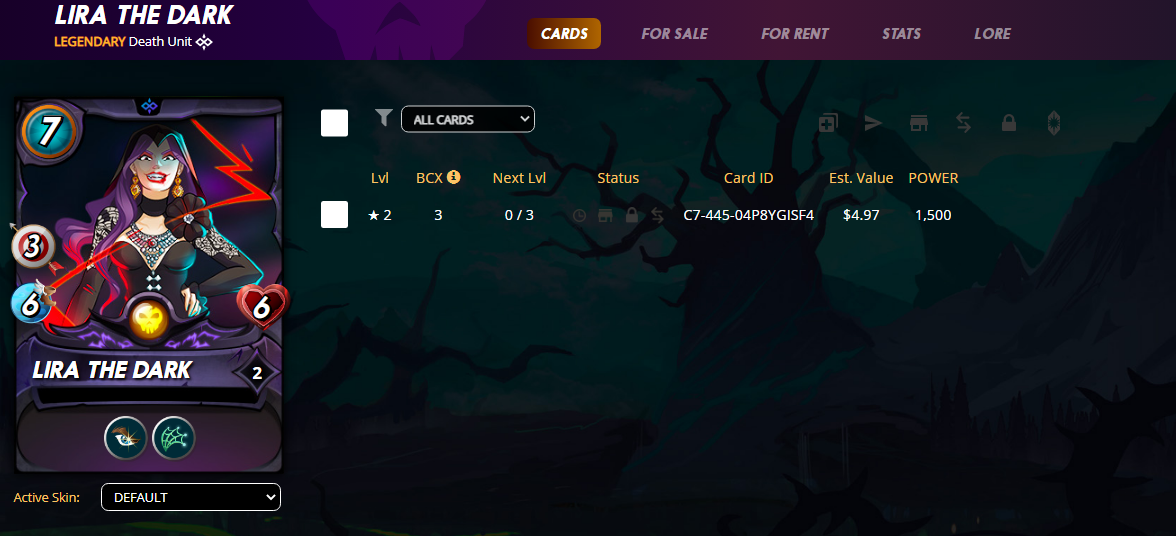 Here is one more monster upgraded today from the death splinter which will be better than before as i was using the low-level cards in my death splinter even though the summoner was level 3 both from beta and untamed edition but have one legendary mimosa summoner at level 2 but i can not use it all the time because of high mana so i upgraded the chaos legion death summoner and some cards in the death today i upgraded LIRA THE DARK a legendary death monster with opportunity ability with high speed and snare ability.

---
ABILITIES
---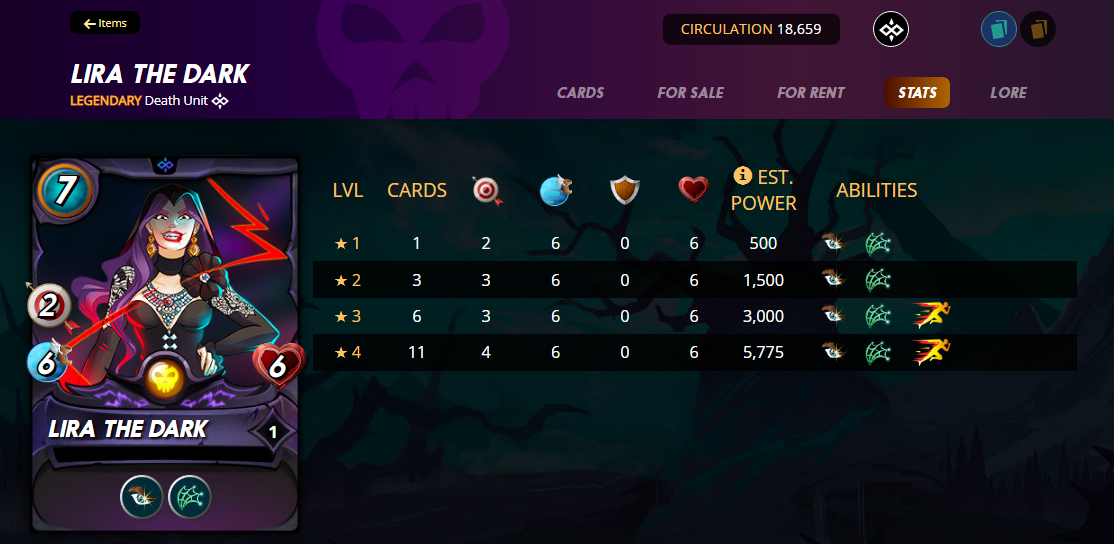 Just love the abilities of this card the first two are awesome the opportunity and snare that will give you benefit in the earthquake ruleset to remove the flying ability from the monsters and also target the lowest health monster because of its nice speed but if you want to increase the speed then converting this card to level 3 would be awesome and soon i will make this card to level 3 for the swiftness ability to increase the speed of all friendly monsters.

---
FOCUS REWARDS
---

Well, it was a busy day again and now on duty for the night shift so made some chests two hours ago in the day time, i did not play battles so made only 4 chests for today as i faced strong opponents today but still made 4 loot chest and got two cards from it one is epic and the other one is a common card from the earth and fire splinter along with some potion charges and SPS in cents hope the rewards will be good tomorrow and will make more loot chest if i get some time.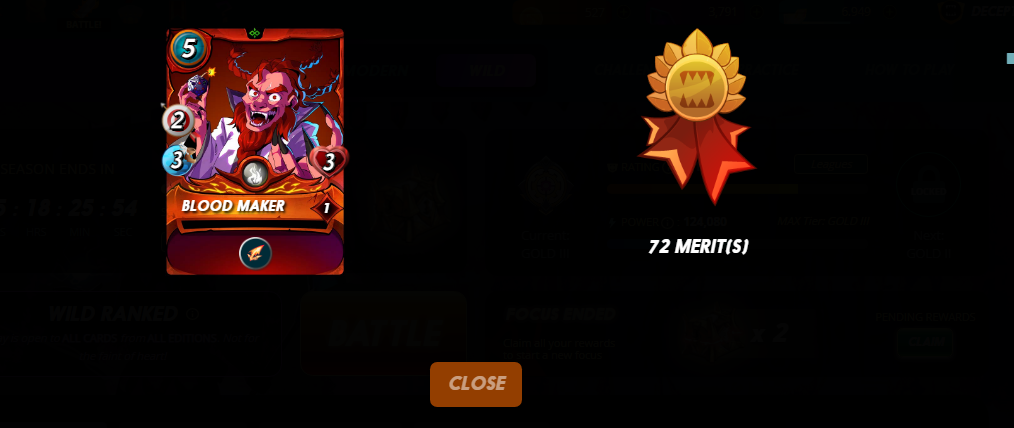 The rewards from my alt account is shitty because of not giving time to that account and the bot can not beat the strong and high-level opponents because the league of my alt account is also a gold league where you can face strong opponents but will try to play some battles manually to make some loot chests in that account too or i will rest that account in the silver league to make more loot chests.

All images are from the Splinterlands website

If you are new to this game then signup here to play the game click here for signup
---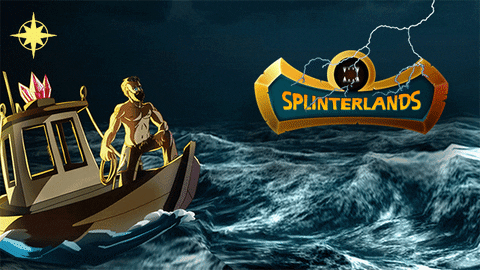 ---
Thanks For visiting my Blog
Best Regards @moeenali
---
---