5 ways to break a splinterlands losing streak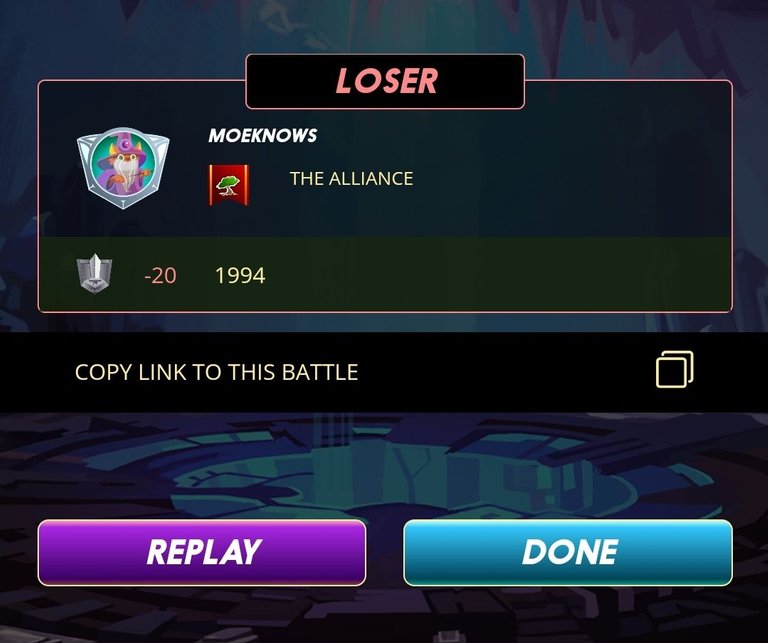 We've all been there. You're working on completing your daily quest. You've won 2 out of the 5 wins required, and then you hit a wall. You can't seem to win any matches. It seems like every break that could go your way goes against you instead. A key miss here. A wrong guess there. Suddenly, you notice that your rating has plummeted, and now you're a league or two lower than you were.
Virtually anybody who has been playing splinterlands for a while has experienced a crazy losing streak. For whatever reason, splinterlands seems to be streaky like that. It can be very frustrating. I've rage quit many times while encountering a losing streak. Eventually, I came up with some strategies to help me during these times. So without any further ado, here are 5 ways to break a splinterlands losing streak.
1. Take some time to see who you're fighting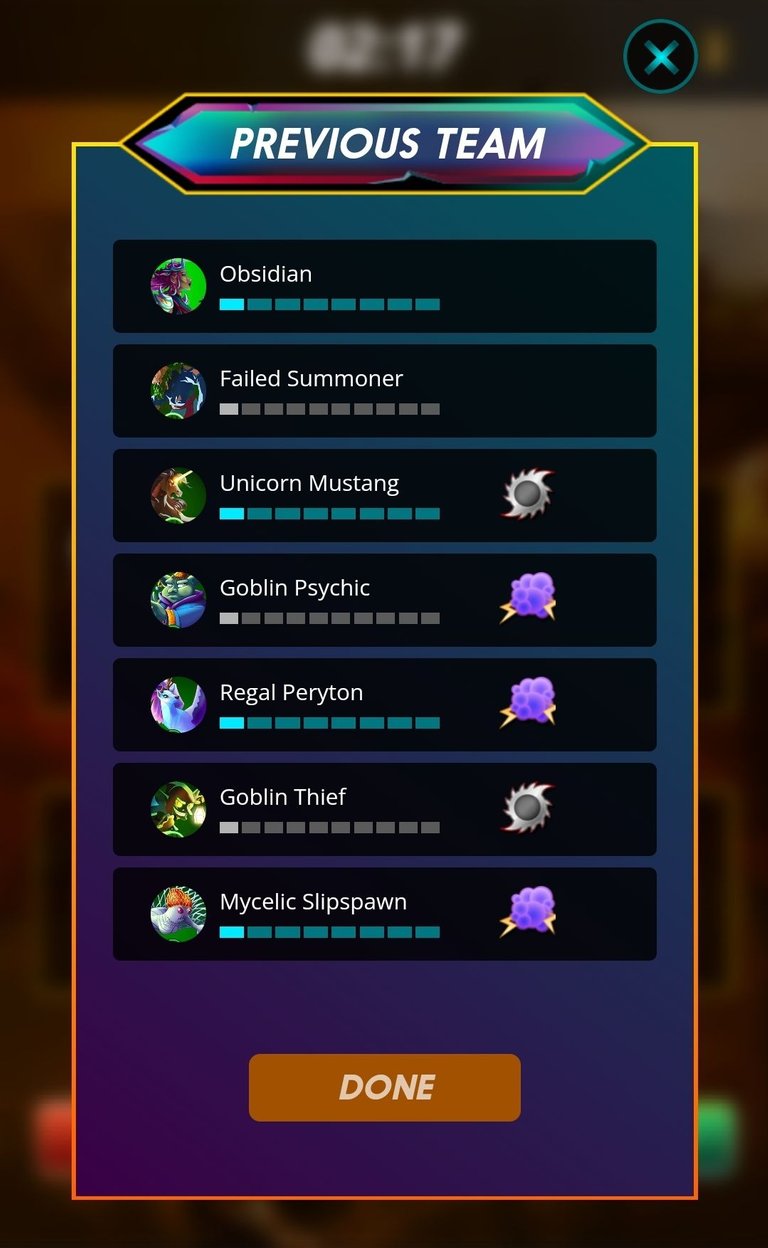 Before each match, take some time to study your opponent. When you're in a losing streak, you feel a sense of urgency to try again as soon as possible. Sometimes you may rush things. Instead, take some to analyze each opponent before you choose your team. You might notice that your opponent has put in the same earth team the last 5 matches. Or maybe you see that they like to lean heavily on magic attacks. Or maybe you notice no real pattern, but that in itself might be an indication that they are adjusting to their opponents making them ripe for a change up from you. In any case, it's always good to understand who you're fighting against.
2. Abandon your quest for a moment
In basketball, we used to have a saying: "Let the game come to you." What we mean by this is not to force shots which you wouldn't normally take. Be patient and your opportunities will come. It's the same with splinterlands. Sometimes when attempting to complete a quest, we do things we wouldn't usually do, like using a certain splinter when you know it's not the best choice for the match. If you're in a losing streak, it is best to just get back on the winning side of things instead of forcing the daily quest and making costly mistakes. You can go back to your daily quest later with your rating more or less intact.
3. Rent a card or two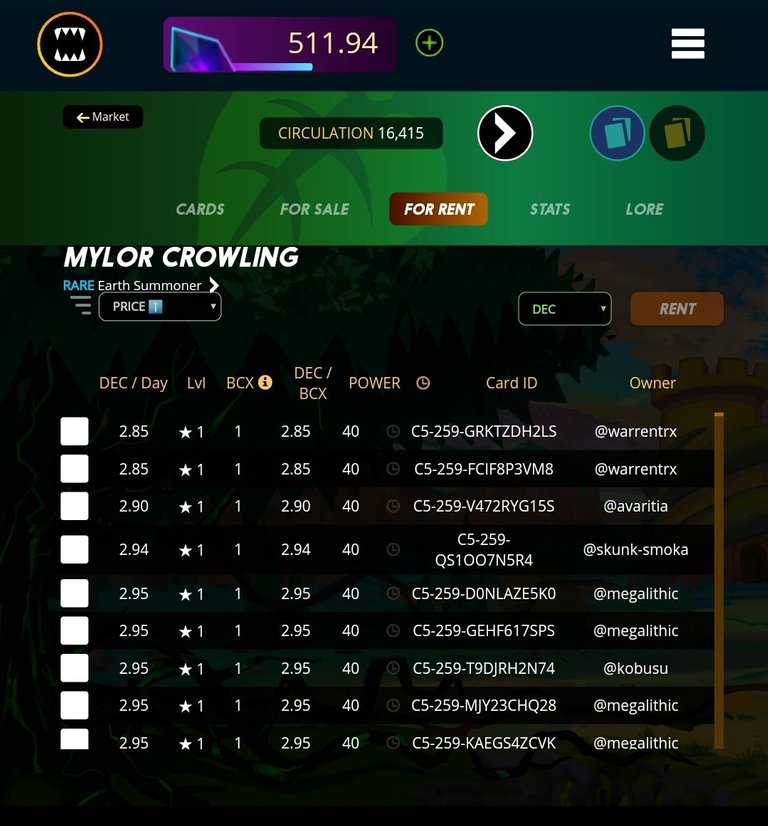 Sometimes you just need a leg up. A slight advantage could help even the playing field if you find yourself in a losing streat. In some cases, a single card could give you that advantage. This has been true for me in the past, especially in bronze league. Mylor Crowley is really effective in low mana battles in the bronze league. Brighton Bloom is great for earthquake matches. Do you have a favorite card which you know how to use effectively? Now is a good time to rent those cards to stave off a losing streak.
4. Do some self analysis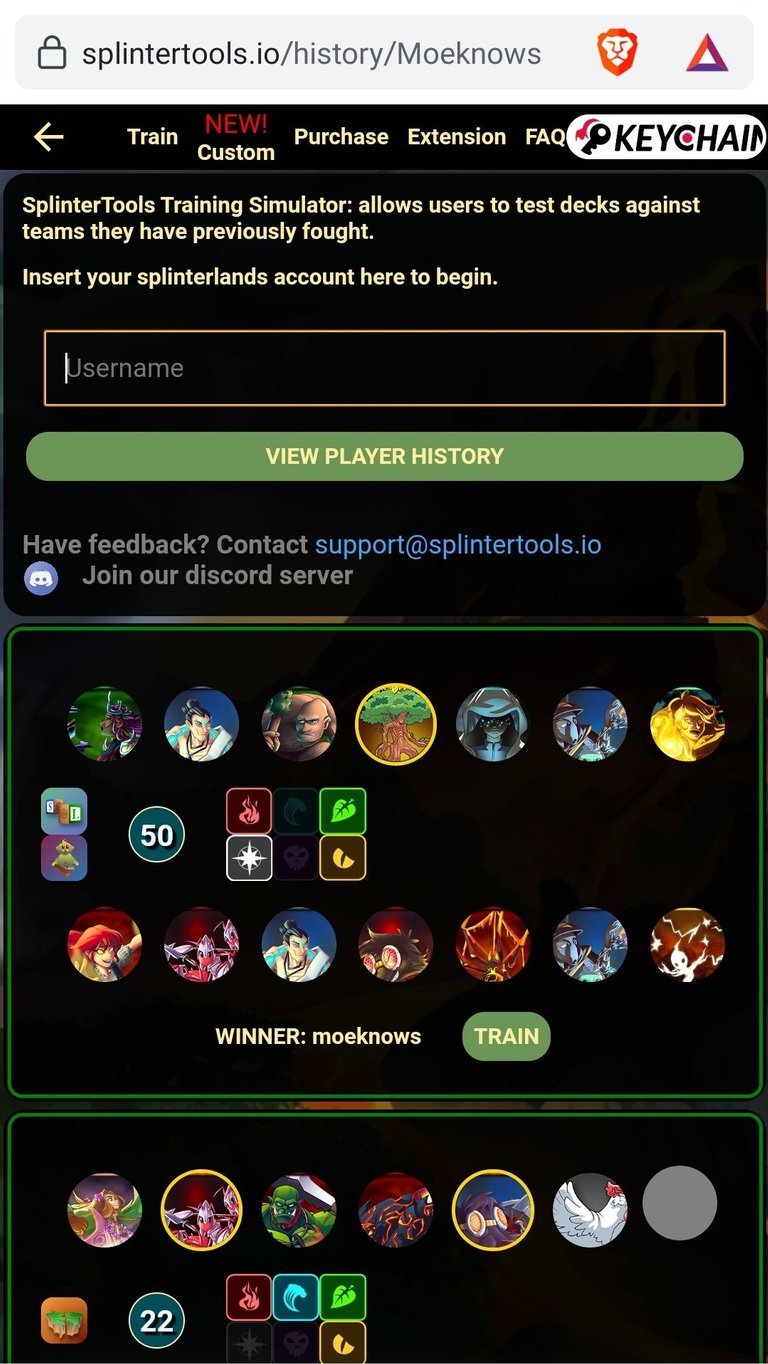 No, I'm not talking about analyzing your life's goals. I'm talking about using tools like splintertools.io. If you haven't heard of splintertools.io, you're missing out. Have you ever wished you could replay a certain match and change just one thing here or there? Well, splintertools allows you to do that. If you find yourself losing a lot, take some time to analyze things you could've done to prevent yourself from losing. Maybe it's changing your battle order. Maybe it's choosing a less sexy card for the battle (venari heatsmith can be a sleeper). Either way, this tool can help you figure that out. Another good tool is splintercards.com. That one is more about the value of cards and other game assets, but it is also a great source of information. Is has a little bit more info on the abilities than what I'd available on the mobile version of the game. Do you have any #splinterlands tools which you use?
5. Step away
And now we finally arrive at my last tip for dealing with a splinterlands losing streak. It's a simple one...walk away. Sometimes, the splinterlands gods see fit to select certain accounts and subject them to the loss algorithm for a few hours. Every randomized process will tip in your opponent's favor during this time period. You'll miss more, your opponents will miss less. You'll be matched against opponents with much more advanced decks, and if you do complete your quest during this period, your reward is sure to be minimal. In these cases, it's best to scream, complain a little bit in the global chat (only available in mobile) and rage quit.
Ok, I was being a little bit facetious in that last paragraph. I don't think there is a specific algorithm or anything like that, but it sure seems that way at times. Either way, I have found that putting the game down during a losing streak helps to break. It also helps to save my sanity.
So there you have it!
Those are my five ways to break a splinterlands losing streak. These are only some of the available options. I'm sure a lot of you have a lot more ways of dealing with losing streaks. What methods have you come up with to get back to winning? Please share your tips in the comments below. Let's help each other out so that we can all get better. Also, if you feel this was helpful to you, please share on your pages.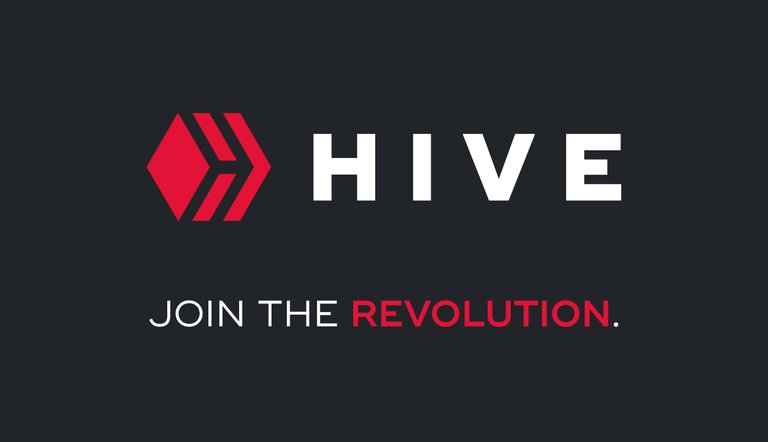 ---
---