$3,500 To $10,000 Account Challenge End Of Season Update #2!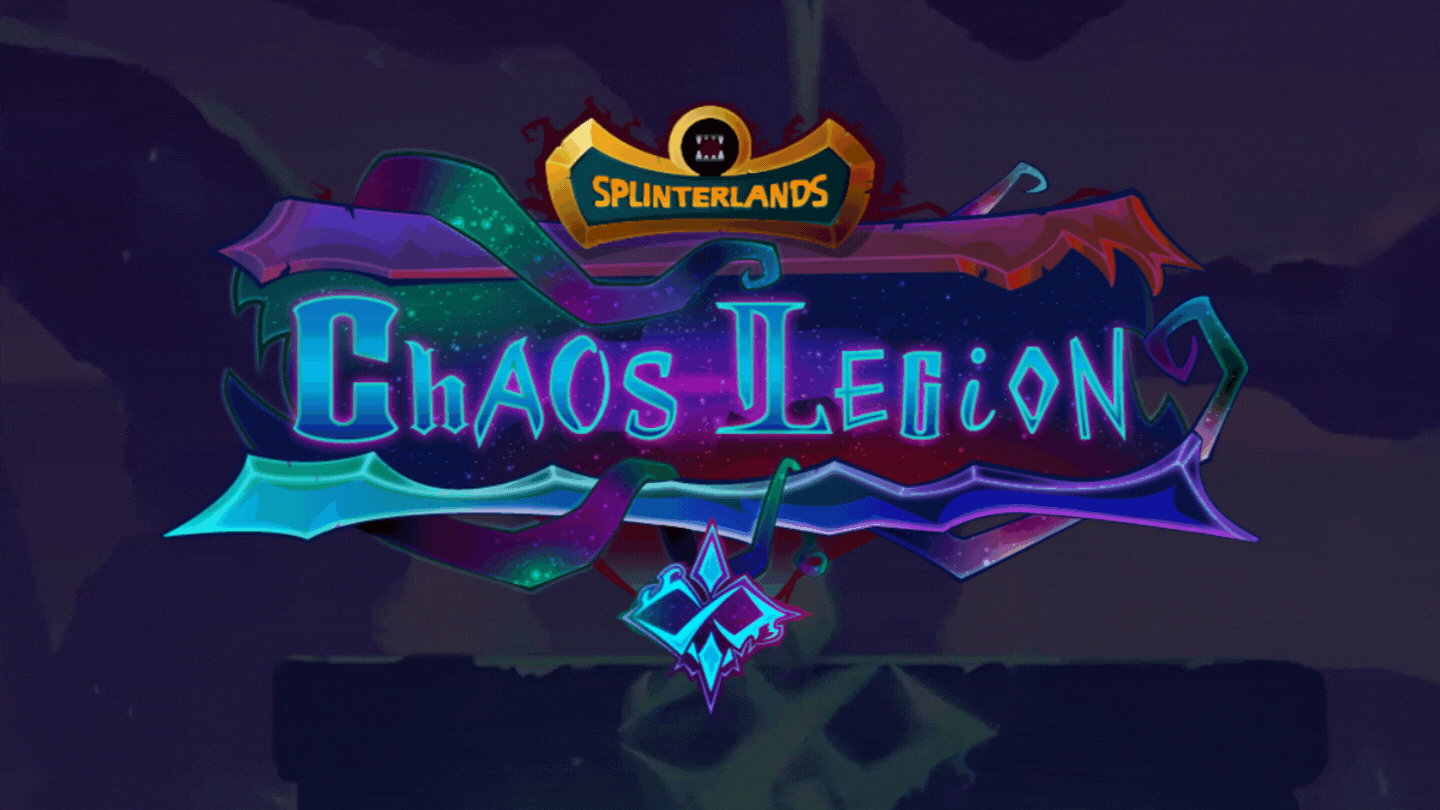 Introduction
Hey Splinterfans, I hope you're all doing well and ready for another End of Season Account update for my $3,500 to $10,000 challenge where I talk about everything from my EoS rewards, the rental game, what cards I've been buying, what the plan is for my account going forward, a quick look at my tournament winnings, how I'm going to tackle the Silver Leader Board and if you make it all the way to the end, I'll show you a powerful tip to buy cheap reward cards.
If you don't know who I am or what my challenge is Check out my Introductory Post where I talk about why I'm doing what I'm doing!
As always we'll start with the EoS rewards, talk about the major things that happened, and update the total value of all my splinterlands assets to see what kind of progress (well, hopefully it's progress!) that was made towards the $10,000 goal.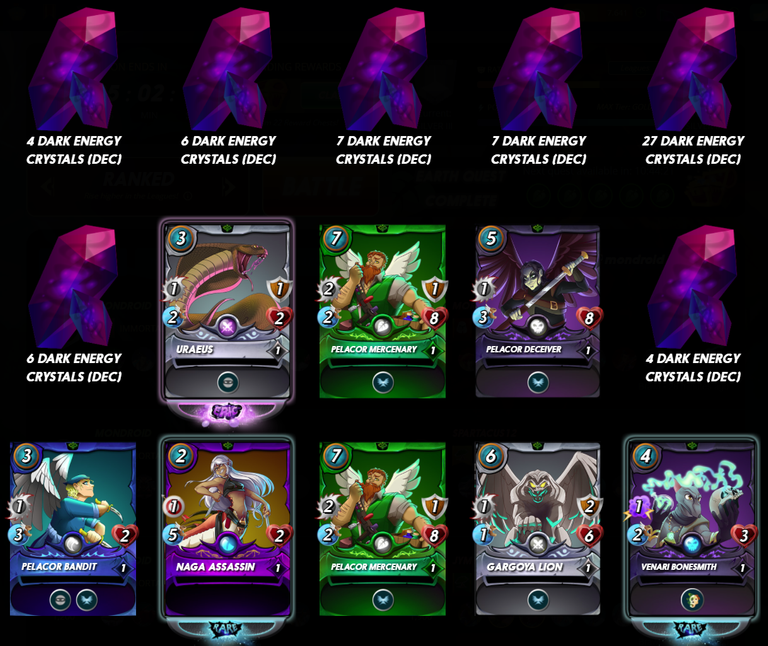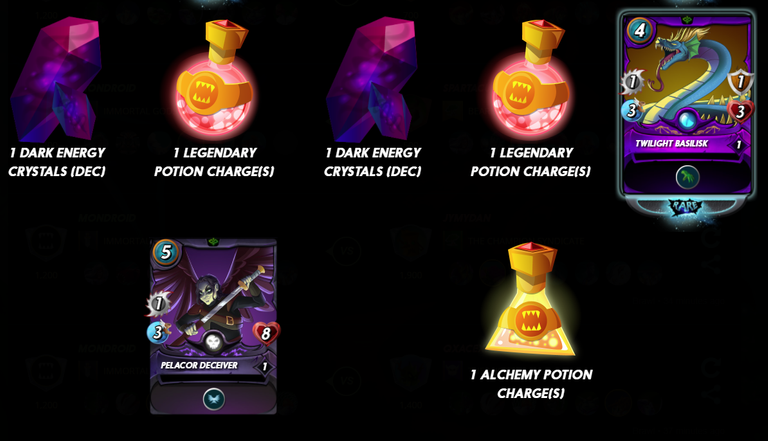 End of Season Rewards
Since I had that gold foil Kron delegation worth 50,000 card power by himself I decided not to go for the silver leaderboard and instead push into Gold 3 where I stayed until the end. I was pretty unhappy with my EoS rewards as I was really hoping for at least 1 pack.

9 of my 22 chests ended up just being small amounts of DEC, two of which were 1 DEC.
It's tough when the 4 cent potions are damn near the most valuable thing I'm receiving if it wasn't for the two rare cards and the epic that sort of save the day.
All together we're looking at about 92 cents from what is suppose to be the big pay out in end of season rewards so I'm a little salty right now if you couldn't tell!

Splintercards says the average reward for gold 3 EoS is $2.56 so I came up significantly below average this time but that's the way the cookie crumbles.
Obviously there's a ton of variance involved as I've seen others posting links of their huge bounties of gold foil cards, packs, chunks of DEC, and so on. A single Gold Foil Legendary can net $100 but so far I haven't had much luck with it as I haven't even received a regular foil Legendary yet.
---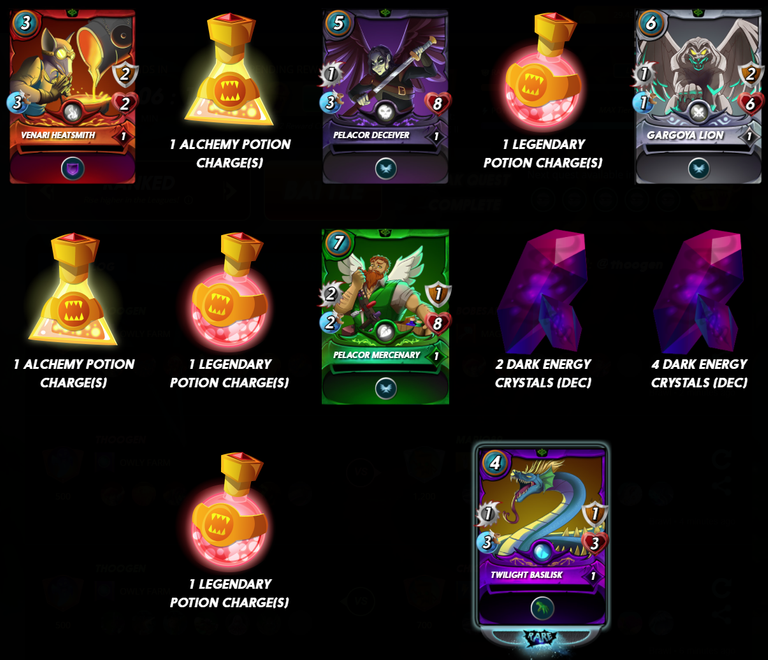 ---
Thoogen finished the season in Silver 3 as usual. I don't see any reason to try and finish in silver 2 as it just requires such a huge jump in power to advance and it'd make more sense to either make a 3rd account and get that one to silver 3 as well or just rent the cards out at the crazy EoS prices.
Unfortunately Thoogen also had terrible rewards. 7 of my 15 chests were just potions or super low amounts of DEC. I'll never complain about cards since those will be worth a lot some day but for right now I'm looking at like 37 cents.

Thoogen was even further below expectation so really just a bad time all the way around.
That's a lot of complaining so I want to move in a more positive direction. Modern is right around the corner and along with it should be changes to rewards. The team knows rewards kind of suck right now which is why they added Chaos Legion packs as a possible drop and it sounds like more improvements are on the way.
In one of the more recent Town Halls the team talked about changing the rewards chests to more reflect your league like they do for Chaos Legion Pack drops. Right now, Silver and up, all the rewards chests are the same, you just get MORE of them the higher you go so this change sounds pretty good to me!
According to Splintercards, the drop rate for a Legendary reward card is 0.3985% and that's true in silver 3 or champion 1. My guess is silver 3 will probably stay around that but by the time you get to champion 1 the drop rate might be like 1%. It'll depend heavily on how many chests are given out as they also said they may change it so everyone will get the same amount of chests though they didn't say how many chests in total.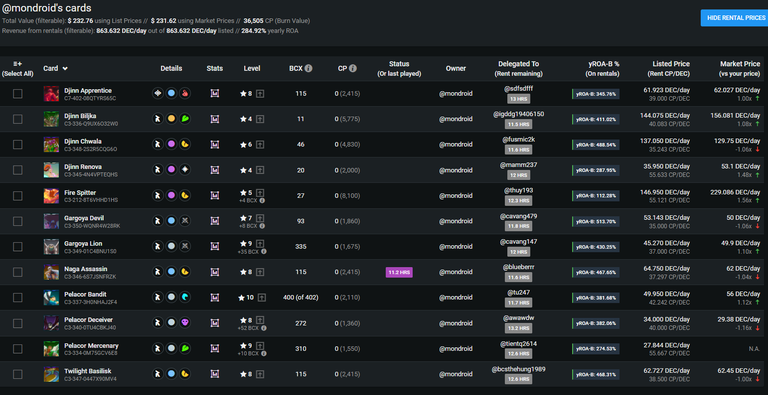 The Rental Strategy
The rental market was really strong the last couple days of the season and I find it really fun managing my cards and seeing the DEC roll in. This season I plan to continuously have whatever I don't personally need out for rent as I realized toward the end of last season that I was missing out on some earning potential.
I keep buying up reward cards as they're just so cheap and as you can see from the screen shot I maxed out a Djinn Biljka. He was renting for 411% yROA-B% on that last day and from that list, most of my cards were in that ball park, even though they're mostly just the cheap rewards cards. I think this has to do with so many people being desperate for card power that it really doesn't matter which card it is.
---


---
This is my account set to just reward cards. It's in a bit of a weird place because of all the mistakes I made when I was first starting out so instead of really worrying about it I'm just trying to grab value where I can. Initially I was really focused on ranked play to earn the most DEC per battle, the best daily quest rewards, and the best EoS rewards so I was buying up a lot of cheap power.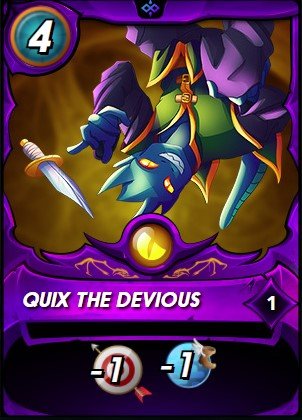 Quix The Devious
The plan at that time was to purchase a max level Quix, the legendary dragon summoner from Chaos Legion. As a dragon summoner, I could play him with whatever Splinter made the most sense for the battle / rules so having maxed reward cards that were cheap throughout all the different Splinters made sense to me.
Shortly after I first started playing, the splinterlands hosted tournaments were on break as Weirdbeard was planning big changes to the system. I had no idea Splinterlands hosted all these different tournaments with incredible prizes and as a super competitive, life long gamer, those really appealed to me and I had to do a 180 on my plan.
All that is to say, I'm all over the place right now. Half my choices have been for ranked play where I spent a lot gathering cheap power and high level reward cards and the other half was making sure I had all the Chaos Legion cards up to a Bronze level and enough staked SPS to meet the requirements to enter the Kobold Miner + Bronze Blunderbuss and before I knew it, my $3,500 was all locked up. Quix is also banned in all the tournaments I currently play in as he is a legendary summoner so it no longer made sense for me to go that route.
So now I'm just trying to make the best out of the situation I put myself in and luckily Splinterlands has that amazing rental feature so what I'm doing is renting the max level cards I can't even use and then taking that DEC to rent whatever cards I need for the tournaments I'm playing in and it's working pretty well.
I was pulling in 863 DEC the last couple days of the season only renting out 36k worth of power so there's actually profit this way too as I didn't spend nearly that much on rentals myself.
Eventually I may look to liquidate some assets so I can really focus on playing in the bigger and better tournaments but I don't mind this renting strategy either because things are always changing.
If I can play in Diamond League, Modern format, and the reward chests are super good I may want to pursue ranked play again and regret any decisions I make in the short term so for now I'm just going to sit tight until I have more information on how that will work.











The Tournament Scene
Of course this isn't every single tournament I played in last season but it should give you an idea of what kind of value I'm adding to the account through the tournament system and why I thought it was so important to shift my focus towards them.
When you do the math, SPS is at $0.1174 right now so 54 SPS from one tournament is about $6.33. This one tournament alone smashed the EoS reward value from both of my accounts and you're really not going to be able to beat that from other earning methods in the game unless you pull an epic / legendary gold foil from your rewards or a Chaos Legion pack that has a legendary or better in it. Then we have to remember that that was just ONE tournament.
If I was a better player, consistently landing in the top bracket, the gains would be even bigger but I'm not quite there yet but I hope to be. I've seen plenty of players who have the cards and the resources, the experience, that are always near the top and I'm envious of the profits they must be making.
Overall I think I won somewhere around 225 SPS and 5000 DEC from tournaments this season.
NOTE TO SELF - I really should keep better track of this stuff for next time!

The Silver Leaderboard
Next season I'm sticking to my plan of pushing for the Silver Leaderboard rewards. While I can manage in gold 3 with a 64% win rate and 3000 rating I really don't think it's worth it right now rewards wise and it's kind of stressful with my cards.
If I don't rent any cards to help with the daily quest they can actually be quite frustrating to complete.
I'd rather hang out in silver, rent my extra power out and try to stay in the top 25 for the DEC reward.
---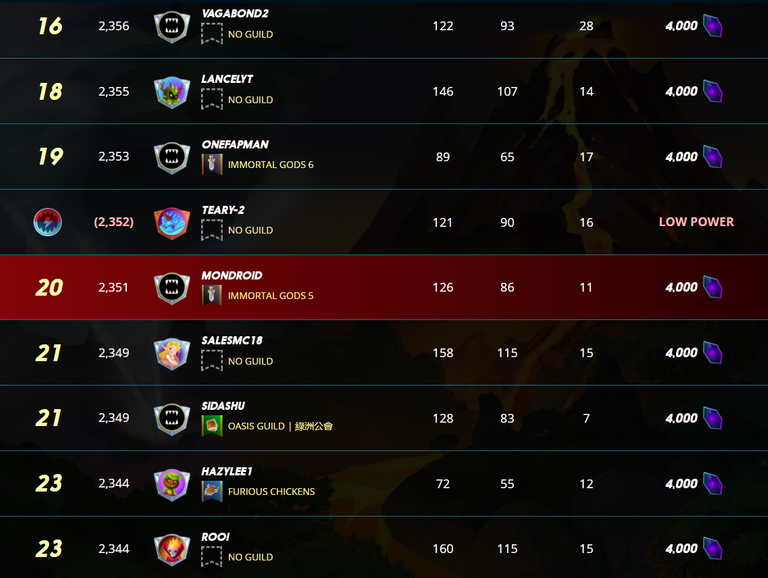 ---
As of this writing I'm in 20th place with a bonus reward of 4,000 DEC but it's so early in the season that it doesn't really mean anything yet.
If I can do it, that will be a great accomplishment and yet another area to add value from the game to my account.
I really want to push myself to get better in the higher leagues. I'm fairly decent at Novice and Bronze tournaments but have little experience above that so I need to branch out and leave my comfort zone if I am to keep growing as a player.
Make sure to follow me to find out if I'm successful or not at seasons end!

Conclusion
Let's wrap it up there and take a look at the new value of all my Splinterlands Assets
Last Season's Account Value $2,992
Last Season's Card Power 83,715
Current Account Value = $3,151
Current Card Power = 109,555
Difference = +$159 and +25,840 Card Power
Any season the value goes up is nice since for a while there markets were struggling and I had losses 2 seasons in a row.
Of course a lot of that increase is coming from SPS as the price surged a bit after it was officially listed on Crypto.com so it could always drop again but for now it looks good.
I still think there's a good chance DEC will go back to it's peg of $1/1000DEC so I continued buying cards and am now pretty much out of DEC completely and thus the card power spike.
Now if you made it this far, I want to reward you with a little secret. Once the season ends and the bots start collecting their reward chests, a lot of them will dump cards on the market significantly below the current price and you can get some great deals shortly after the season ends.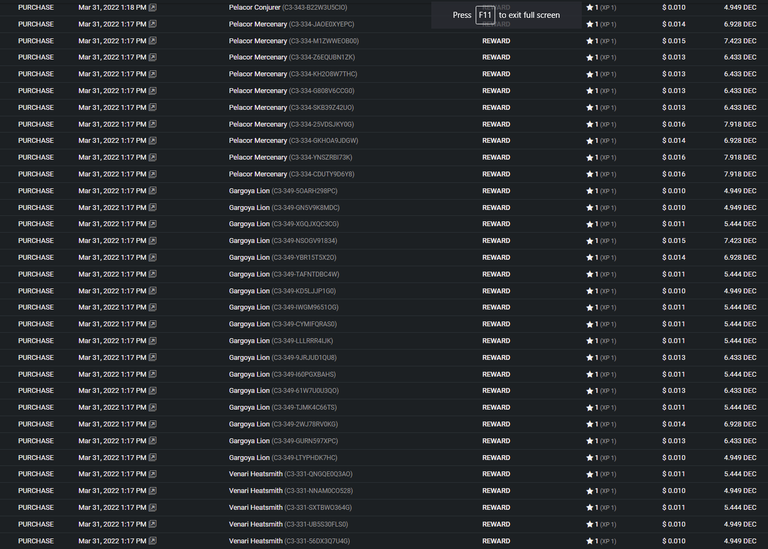 Check out my market history. I'm buying all the common reward cards for $0.01-$0.015 cents. I don't care how bad Gargoya Lion is, I'm buying as many as I can for 1 cent. It's cheap airdrop points and card power plus I can always flip them for 2.2 cents if I get tired of looking at them.
So there you go, just keep this little secret between us, I don't want anyone else to know about this edge but my loyal readers! :)
That'll do it for this End of Season account update, I hope you're crushing life and fulfilling your dreams, PEACE!

Latest Blog Posts
I won 54 SPS In The Latest Chaotic Kobold Miner!
Share Your Battle: Radiated Brute!
YGG SPL WEEKEND CHALLENGE TOURNAMENT RECAP

🚀Wanna play Splinterlands?🚀
💰💰💰Join Here!💰💰💰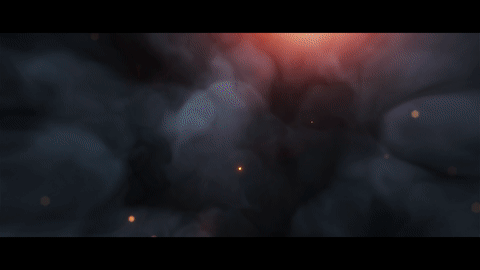 Cya next time!
---
---