Epic Silver Battles Episode Two - Mondroid Vs Schnapoon!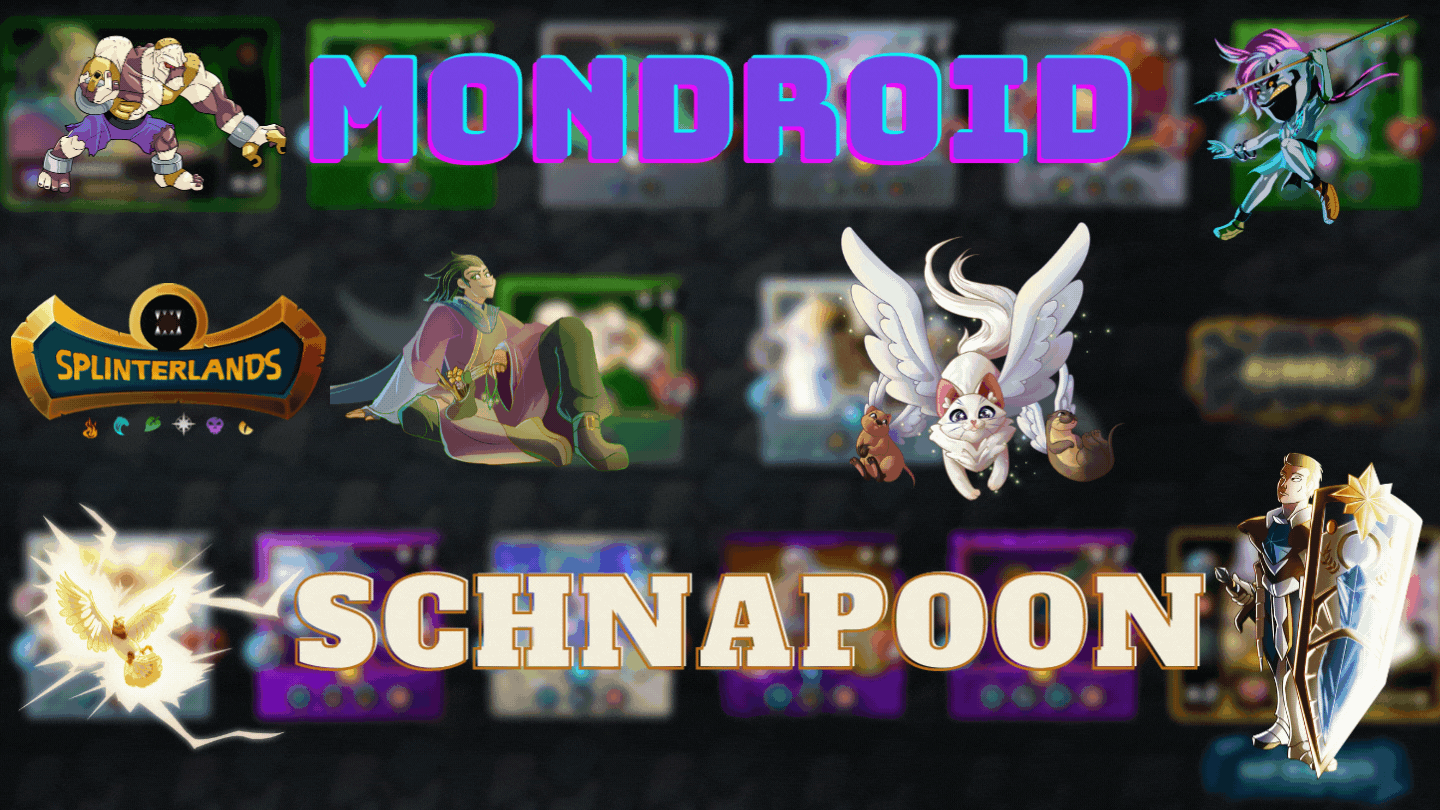 Introduction
Welcome to another addition of my Epic Battle Series where I take on a Top 10 Silver Opponent and recap the battle in all it's glory!
Last time, I took on Ueyuey and you can find that post Here
How do we top that? Well there's only one other player that comes to mind...

The current #1 player in Silver, Schnapoon-san!
On the season he has 902 wins and 115 losses, with an incredible streak of 111 wins and an 89% win rate.
I on the other hand, have 411 wins and 120 losses with a mediocre win streak of 23 and a 77% win rate. In my defense, I'm not always playing with the best cards since I have to rent to be competitive and I'm just trying to get my daily quest done a lot of the time.
Enough excuses! Let's get into the battle!

The Battle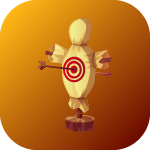 Target Practice
All Ranged and Magic attack Monsters have the snipe ability.
This means we have to be careful about how we set our teams up. Magic and Ranged will ignore the front tank and snipe the first non melee unit they see.
---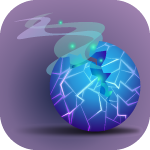 Lost Magic
Monsters with Magic attack may not be used in this battle.
With no Magic, we'll only have to worry about melee and ranged attacks. Monsters typically weak to magic thrive in situations like this.
Now that we know the rules, let's go over my lineup!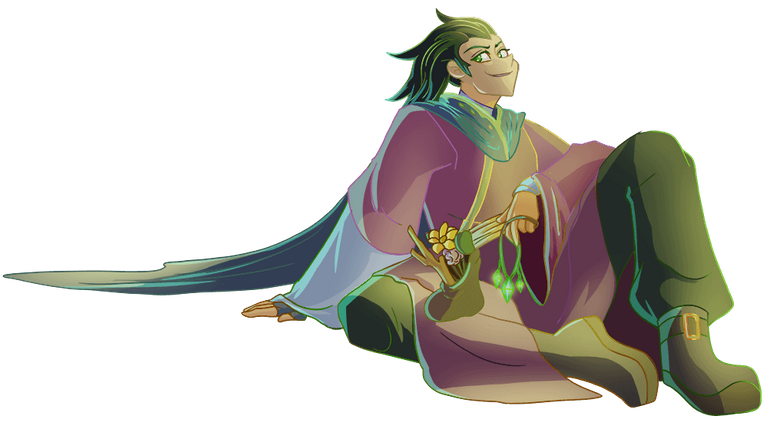 Mylor Crowling
With Magic banned we're focusing on Melee and Ranged so I decide to go with Mylor as there's a good chance his Thorns ability will be influential over the course of this battle.
Earth also has some great Archery monsters to pair with him.

---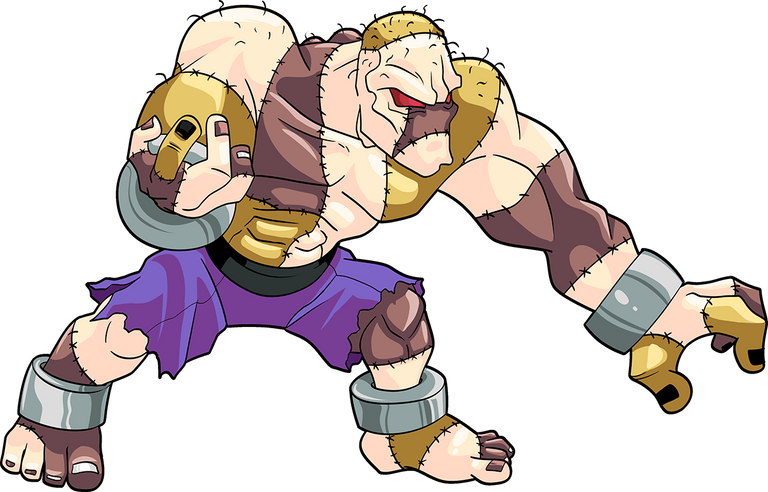 Flesh Golem
With Target Practice I know all the ranged monsters will be going after my Failed Summoner and ignoring the front line.
This makes a beefy tank that can heal itself like Flesh Golem a strong choice because it can sustain itself in a 1v1 battle.


---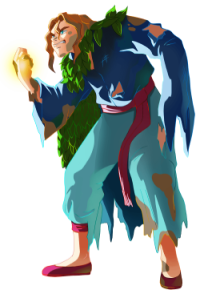 Failed Summoner
With Target Practice I had to figure out what I was going to do about all Ranged Monsters having Snipe and I decided to offer up this 2 Mana meat shield with 8 Health.
His magic reflect won't be useful in a battle with Lost Magic but I still felt like he was the most cost efficient way to deal with the problem.
Let's hope he can last a while so we can deal with the other team!
---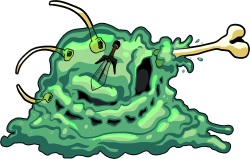 Creeping Ooze
is not a powerful monster if you only think about it's attack and health but for one mana it will slow the other team and it's always a good idea to try and act first in each round.
It can also take a hit so my other monsters don't have to.
---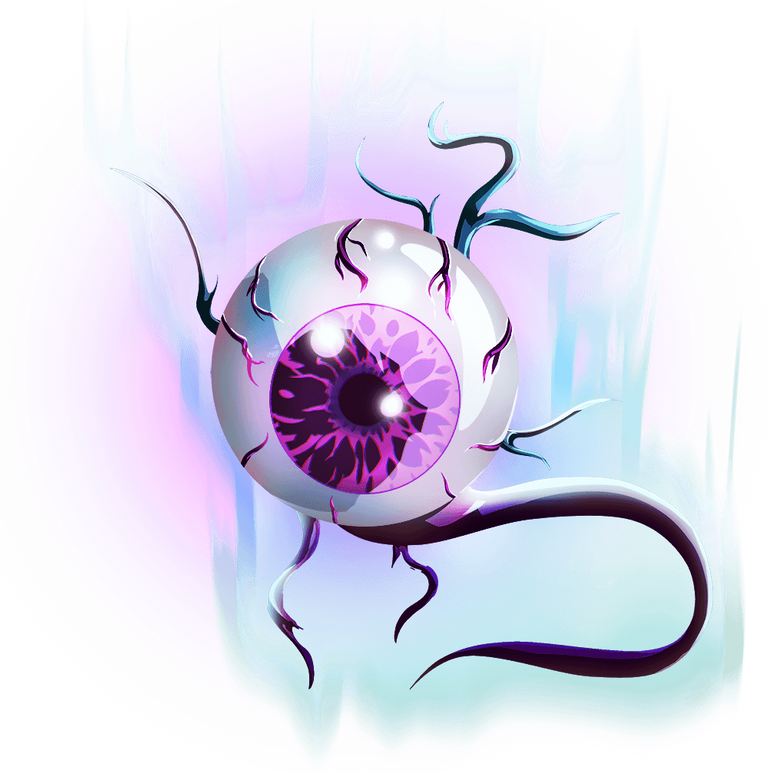 Cornealus
Is our fourth monster and it brings a big ol body, er floating eyeball to the battlefield with decent ranged attack, self heal, and 12 health.
I'm hoping by the time Cornealus gets into the second position we have weakened the enemy team enough that they won't be able to get through his high health and self healing and it can sustain itself long enough to win the battle.
It also has Thorns but that doesn't matter much in this battle since Mylor will give everyone Thorns anyway.

---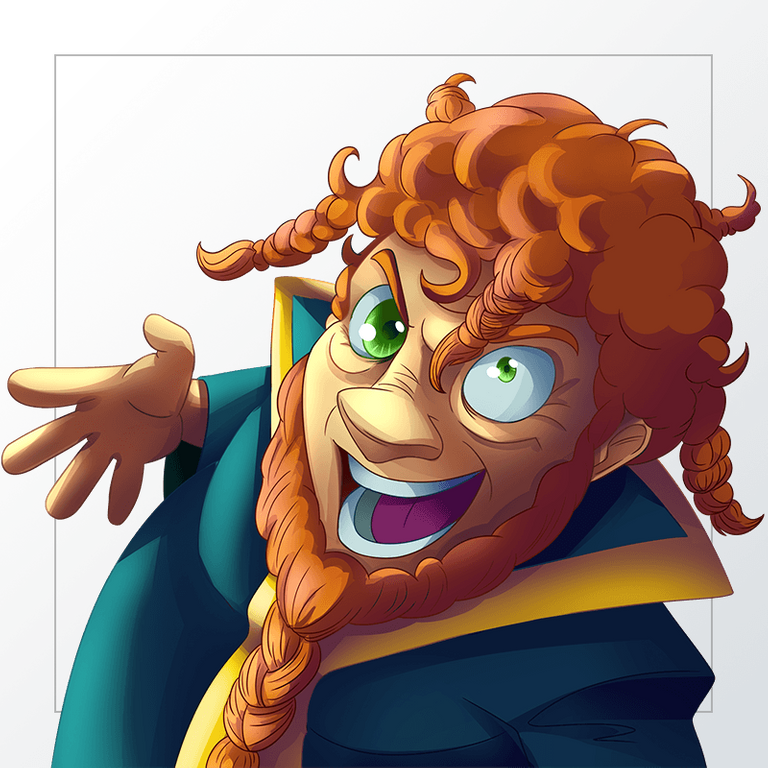 Supply Runner
Lately I've been learning how important Speed is and since Supply Runner grants the team Swiftness (+1 Speed) I've been using him more and more.
It just so happens that speed will be a big deal based on what Schnapoon brings to the battle!
With no magic, every attack will be dodgeable for whoever has the highest speed so these are the little things you have to think about if you want to have any chance of taking down one of the top players.

---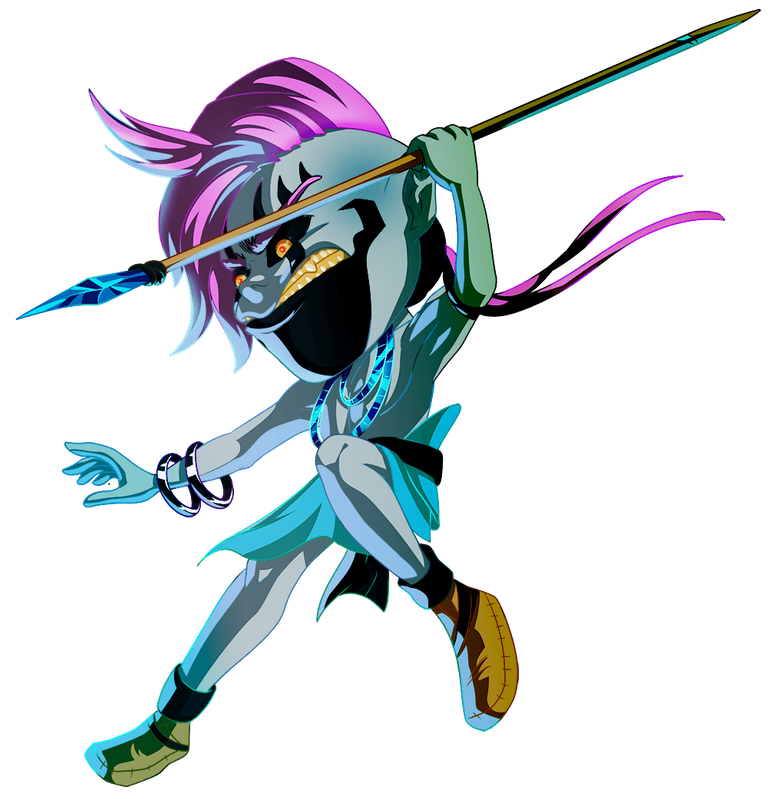 Mitica Headhunter
Is our last but not least Monster as it will be dealing the most damage out of all of our monsters.
With the way I've set my team up, if we win this battle, it'll be because the Mitica Headhunter lived a long time and did work on the other team.
It's a gamble as it'll be vulnerable to Sneak attacks but if it pays off my opponent can only take so many 5 damage attacks before the damage is just too much to handle.
---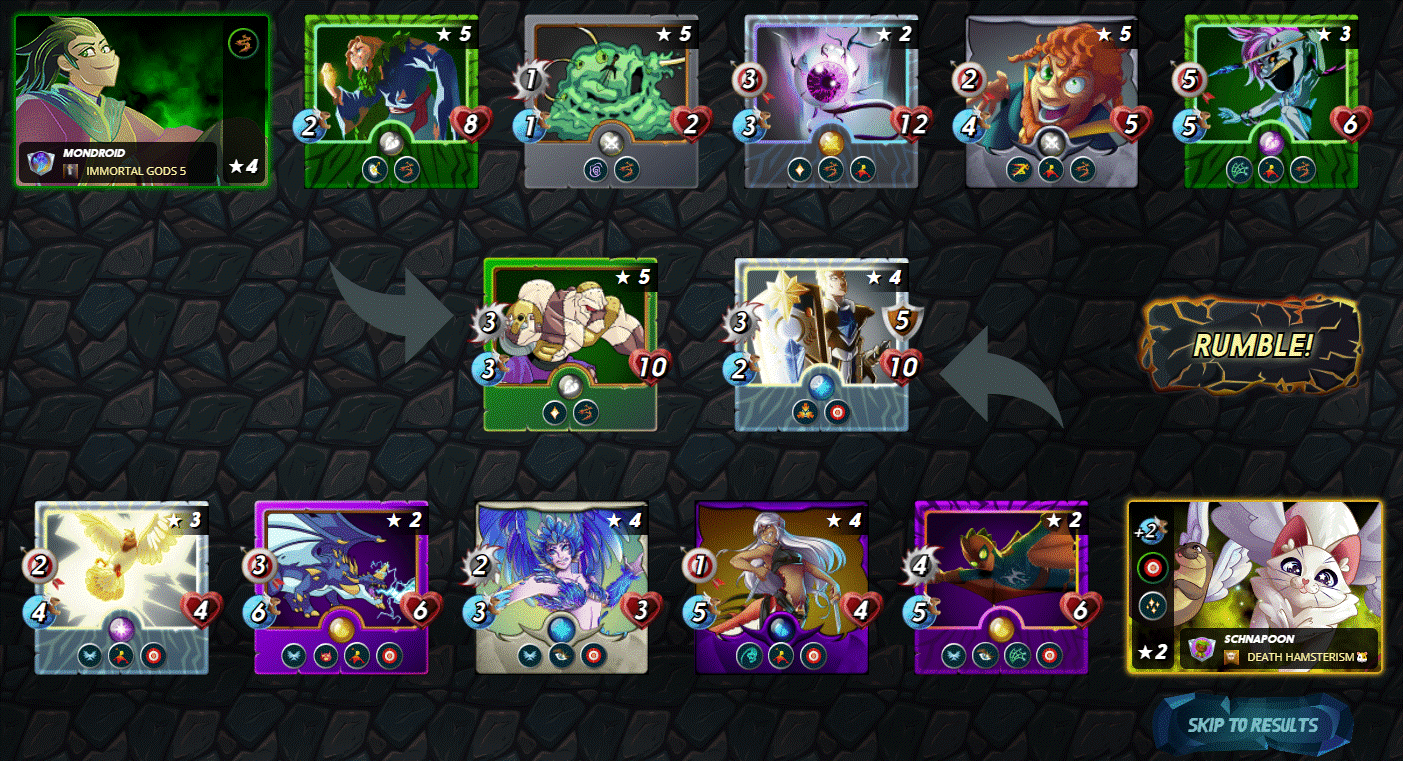 Link To The Battle Here!
So up until this point, I don't know that it's Schnapoon. I could tell my opponent had good summoners based on their last 5 battles but that's it.
When I see I'm facing Schnapoon and that he's playing Kitty I felt like my chances weren't great but I'm glad I played the Supply Runner and the Ooze to try and match that speed.
While I offered up a cheap but effective snipe target in Failed Summoner, he went with a Taunt to block snipe all together and with Kitty to heal his Shield Bearer I don't know that I can get through that before he takes me out.
On the plus side though, he has 3 melee monsters while I have a full team of Thorns.
Place your bets now! Mondroid or Schnapoon, who do you think takes this one?

All in all I think this was a good first round for me. Yes I lost my Failed Summoner and my Ooze but we took out the Shieldbearer which was my biggest concern by having the exact amount of damage necessary. I'd like to say that was calculated but I just got lucky!
Cornealus can still absorb ranged attacks for a bit and now that his Dragon Jumper is in the first position it has to fight my Flesh Golem which is exactly what I want.
Let's go to round 2!

Lightning Dragon lands a stun on Cornealus which will stop it's heal from going off but Mitica Headhunter knocks out the Naga Assassin. Celestial Harpy attacks my Supply Runner but kills itself on the Thorns!
Flesh Golem and Supply Runner miss their attacks and suddenly the battle is a lot closer than I thought! Kitty Heals up Dragon Jumper and if Lightning Dragon gets another Stun on Cornealus we could be in some real trouble!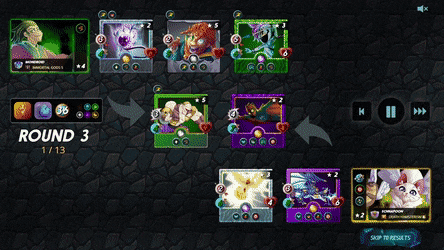 No stun for Lightning Dragon and because Mitica Headhunter has snare it's guaranteed to hit and remove the flying from Lightning Dragon which allows Supply Runner better odds to finish it off which he does!
Flesh Golem and Dragon Jumper continue to duke it out but the rest of my ranged units easily handle his Thunder Bird and all that's left is to clean up the Dragon Jumper!
Holy crap I won!! Bet you didn't see that coming!
To be fair, this is the first time I've ever beaten Schnapoon in a Silver ranked match which brings the overall score to something like 1 win - 7 losses against him so I might have just gotten lucky!
Thanks for checking out my battle and ggwp to Schnapoon-sama.

Link To My Intro and $3,500 to $10,000 Challenge
Start Date January 7th 2022

Initial Investment $3,500

Estimated Account Value $3,151

Card Power 109,505

Target Account Value $10,000

Target Card Power 250,000

End Date : Unknown

Latest Blog Posts
Beginner's Guide, How To Spend Your First $1,000 For Ranked Play
Share Your Battle : Time Mage Edition
I Won The YGG SPL WEEKEND CHALLENGE Twice In a Row!

🚀Wanna play Splinterlands?🚀
💰💰💰Join Here!💰💰💰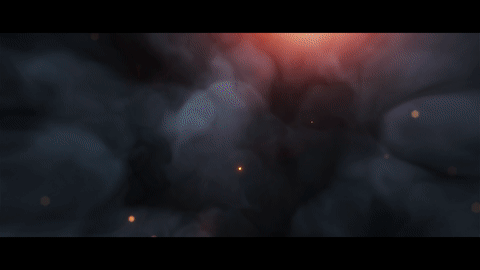 Cya next time!
---
---