I Won 54 SPS In The Lastest Chaotic Kobold Mining Expedition!
---
And maybe you want to see the Scoreboard without a bunch of crazy tumbling Kobolds on it lol.
---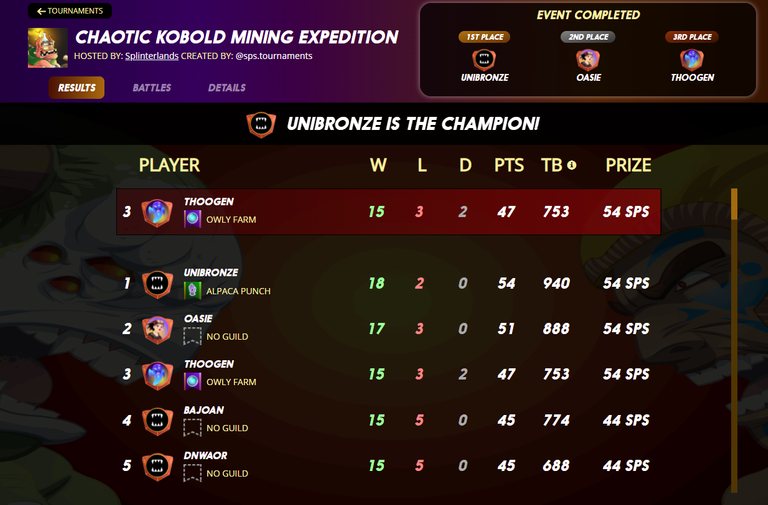 It was a third place finish but the payout structure for the Splinterlands hosted tournaments works in tiers. 1st-4th all get the top prize of 54 SPS unless there is a tie like you see here for 4th and 5th place. Then you take the prize for 4th, the prize for 5th, add them together and divide by 2.
As for the SPS, the plan is currently to keep staking what I win, on my main account as I need quite a bit more to play in some of the higher tournaments still and since I'm doing a $3,500 to $10,000 challenge (My Intro and $3,500 to $10,000 Challenge) I can't just go buy more unless I want to take from another area and saving for legendary summoners seems more important.
---

69 people (nice!) entered the tournament which feels crazy low to me. It only cost 10 DEC to get in and you're guaranteed to land in the 65-128 bracket for 2 SPS as long as you win one battle.
I had 11 battles in the first round and even just a couple wins would likely get you to the 33-64 bracket for 7 SPS so I highly encourage anyone who meets the requirements to give it a shot.
It's a Novice level tournament which means you can only use level 1's, no legendary cards are aloud and you can only use the Untamed and Chaos Legion sets. Everyone who bought a spell book automatically has access to all the Untamed and Chaos Legion common and rare cards which means you really only have to rent or obtain the Epics and level 1's usually aren't that pricey.
Let's go over some of the Chaos Legion cards that really make a difference and next Kobold Miner I'll do Untamed.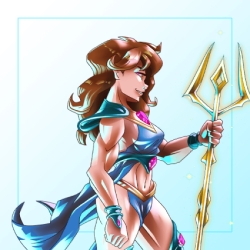 Nerissa Tridawn
I'll start things off with Nerissa. She's 9 mana which is pretty expensive for a Novice tournament that usually has lower mana cost battles but she packs an incredible 3 magic damage and 10 HP at level 1, making her very potent.
If you suspect your opponent will have a lot of armor or shielded units she can wreak havoc on them, just watch out for Thaddius Brood who lowers magic damage and the Unicorn Mustang on the Earth team.

---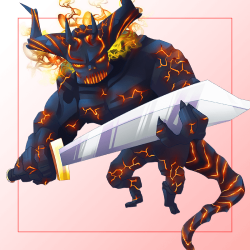 Forgotten One
Has immunity making him the king of Noxious battles, just try to keep him protected in the middle of your team so when poison takes care of everything else he comes to the front with full armor and HP.
He also makes a solid frontline tank and is best used in rulesets like Lost Magic or Weak Magic, Reverse Speed, Equal Opportunity, Melee Mayhem, and Super Sneak.

---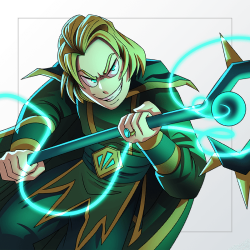 Magi of Chaos
Is a neutral monster that does 2 magic damage and costs 6 mana. He's kind of like a mini Nerissa and because he's a neutral you can include him with more than just the water splinter making him a good value if you're on a tight budget.
Like Nerissa he doesn't like to see Thaddius Brood or that Unicorn Mustang.
---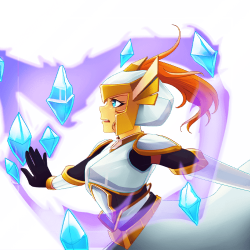 Prismologist
Is a powerful Archer for the General Sloan Life team that also has blast. She really ups the fire power General Sloan can bring to the battle field and is great at breaking divine shields or hitting weaker units behind the front line tank.
Just be sure to place enough strong front line monsters in front of her as she can't attack in the frirst position, like most archers.
---

Now that we've gone over some cards let's jump to the battles!


Link To The Battle Here🍒

When it comes to Equal Opportunity, I've learned my lesson the hard way about playing squishy mages or archers so I'm going to play Fire with a strong melee team as that's really the secret to this rule.

---

---

At the tank position I have Living Lava. I don't expect a lot of magic from Fire or Life so the armor and shield look like the strongest play here. In second I have Antoid Platoon, another Shielded "tank" but with it's 3 HP it will attract the opportunity attacks as it has the lowest health on my team.
In the 3rd position I have Radiated Brute who's another strong melee hitter followed by Disintegrator who is a hitter + debuffer with it's Demoralize ability.
In the 5th spot we have Forgotten One, the Strongest beater the Fire team has to offer who will hopefully pummel the other team before his friends fall.
Last but not least is War Chaang, as one of the only monsters with ranged AND melee attack he loves the Opportunity ruleset and with his retaliate ability he offers up a good bit of sneak protection.
With the lineup set let's take a look at the matchup.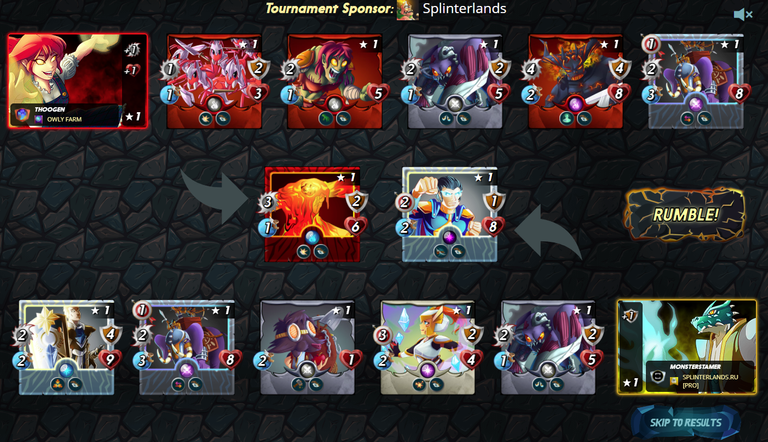 My opponent throws a big curve ball here with this Life team by playing Drake of Arnak, the +1 armor dragon summoner. It's a nice twist as you definitely need some extra protection in this ruleset and they paired it with a Scavo Hireling to try and get some repairs off.
I'm not convinced it will work as I have a lot of experience getting run over by aggressive melee teams like mine with these tournament rules but I'm curious to see how it goes as I'm always looking for new strategies and optimal lineups.
Which team do you think will win this battle?
---


My opponents able to keep his taunt up for a bit with the repair but because of our demoralize and shielded monsters they're having a lot of trouble doing enough damage.
Tarsa's +1 melee attack summoner bonus is such a big deal to negate the Demoralize from Disintegrator at this level. You can see the Melee Life monsters are all down to 1 attack and only the archers can even damage my Ant Platoon.
Once the Shieldbearer falls it's like opening the flood gates and we swarm the rest of the enemy lineup. The result is a pretty comfortable win with quite a bit of HP left over, but I do applaud my opponent for trying something different.
---


Link To The Battle Here🍒

Considering the rules and the 48 mana cap for this battle I decided to make a Kelya Water team. The extra speed and armor are extremely useful in the blast ruleset as it's going to be a high damage battle where you want to strike first but also defend yourself well.
Here's what I came up with.



I decided on Diemonshark for my tank as I felt it offers the best overall package of offense and defense. Serpent of Eld was also considered but at only 5 health it would fall to one shot each from Nerissa Tridawn and Magi of Chaos and if I'm playing those two, there's a good chance my opponent might be as well, plus the Earth Splinter is available so Obsidian and her magic heavy team could always make an appearance.
Lobstradamus is a key card for the blast ruleset as it has the Shield ability and high HP while doing magic damage, perfect for the second spot. Deep Lurker has opportunity so it may be able to strike at the center of my opponents team, doing extra blast damage. Nerissa Tridawn and Magi of Chaos offer a nice 1-2 punch of Magic damage in case my opponent is also heavily armored. Azmare Harpoonist brings up the rear as a 3 damage ranged attacker with snare.
With the team locked in, let's check out the matchup.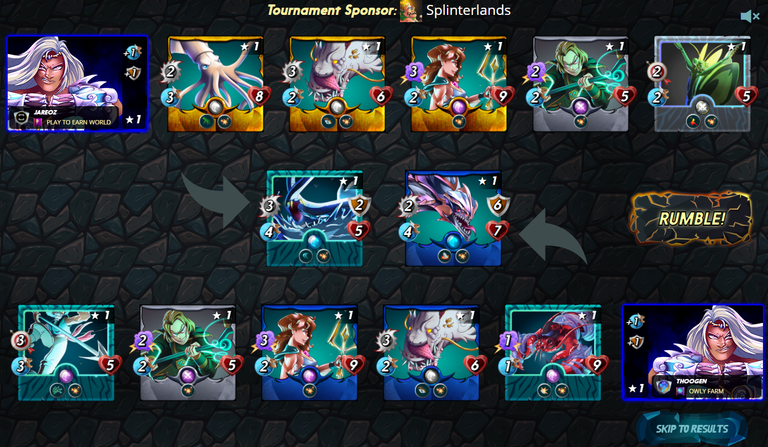 My opponent made a fairly similar team but opted for the Serpent of Eld I talked about. 3 Attack is strong because it'll blast for 2 so that's one advantage it will have over my Diemonshark but how many attacks will it get?
Flying Squid isn't a bad choice, I just think Lobstradamus is better in this situation. The Mantoid has Snipe which means he'll go for Lobstradamus and be able to blast both the Deep Lurker and Diemonshark so that's surely why my opponent liked that option but I prefer the 3 damage of Harpoonist.
Let's see who comes out on top!
---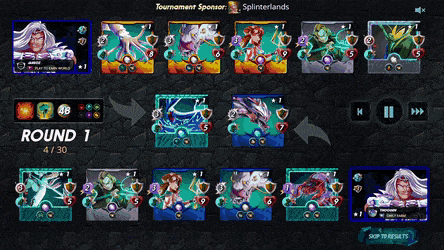 ---
As I suspected, Serpent of Eld doesn't live long enough to do much and the story of the battle really is how much longer my Diemonshark + Lobstradamus survived compared to the Serpent and Squid.
I feel like I am definitely growing as a player where I can analyze and predict which scenarios make sense and which may be weaker than they seem at first glance to ultimately land on a strong lineup.
I still have a long way to go as I only get decent results like this in tournaments that have limited sets available which reduces the options and need for huge amounts of knowledge on tons of cards and all the possible combinations that come about.

That's it for me, I hope you enjoyed this tournament recap and look into how I constructed these winning lineups and I hope some of you now have the confidence to enter the next Kobold Miner tournament!
It takes a while to get good at it, I'm living proof of that but now that I'm winning I'm really happy I invested the time into studying this game and made a commitment to improving.
Thanks for reading and spending your time on my post. I make content like this every two to three days so feel free to follow if you want more!

Link To My Intro and $3,500 to $10,000 Challenge
Start Date January 7th 2022

Initial Investment $3,500

Estimated Account Value $2,992

Card Power 83,715

Target Account Value $10,000

Target Card Power 250,000

End Date : Unknown

Latest Blog Posts
Share Your Battle: Radiated Brute!
YGG SPL WEEKEND CHALLENGE TOURNAMENT RECAP
Why I'm paying close attention to the price of DEC.
Grandmaster Rathe, The New Legendary Life Summoner!

🚀Wanna play Splinterlands?🚀
💰💰💰Join Here!💰💰💰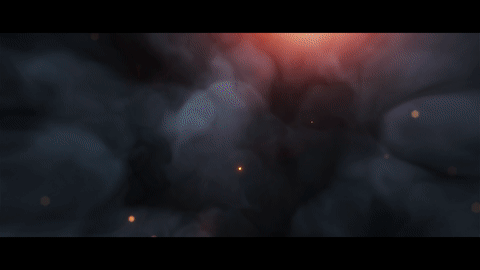 Cya next time!
---
---