RE: Beginner's Tourney # 11 Finished - Results - Raffle - Next Tourney
You are viewing a single comment's thread:
Hey Zell! Had a lot of fun in the tournament but I had a super bad headache day 2 and didn't perform so well!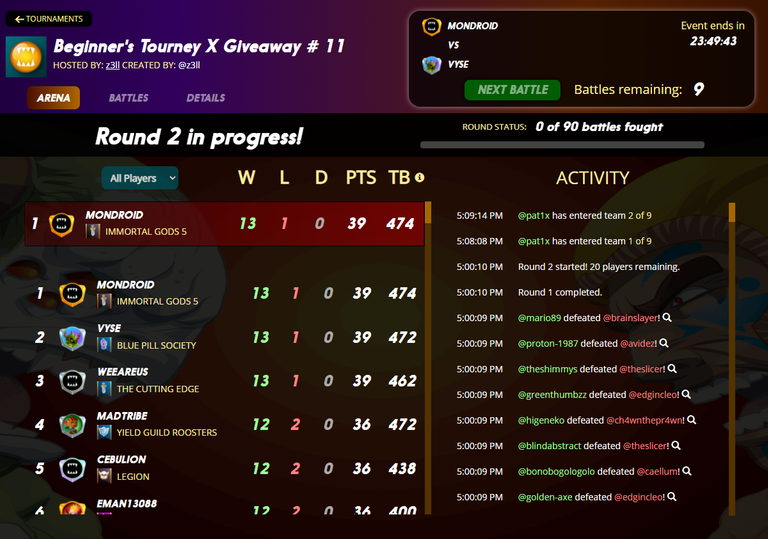 Grats Vyse and Weeareus for over taking me in the end!
I also have two questions. Since I was in gold league this time I paid the higher entry fee, does that extra DEC go back to you? If so I don't feel so bad about paying the higher entry fee but if it doesn't I could enter on my alt that I keep in Bronze league for stuff like this.
Second, for the next card give away, is the Pelacor Mercenary also GF or just the Conjurer? It says level 3 pelacor mercenary which would make me think a level 3 regular foil but the image is of a GF so wasn't sure since you specified that the Conjurer was GF.
Thanks!
---
---