Top Life Cards To Acquire Before Rathe Unlocks! (SPECULATION!)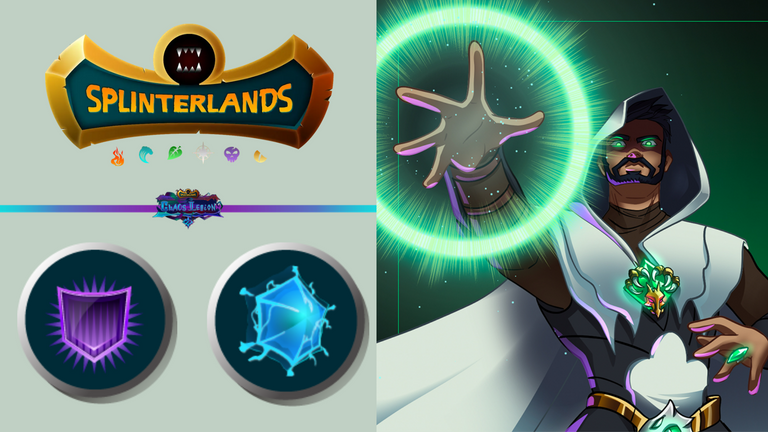 What Up Splinterlands! One thing we can do to gain an edge on the market is to start thinking about plausible scenarios that could happen in the future that would catch the market by surprise.
Carnage Titan just dropped so now we are on our way to Legendary Summoners and I think there is a great opportunity here to pick up some huge value if we play our cards right.
The main thing to think about is, what cards are currently undervalued IF certain hypothetical scenarios were to play out and how could we benefit if they came true?
The perfect example was stocking up on Fire splinter Ranged monsters right before Yodin came out. Until Yodin, most of the fire summoners like Malric Inferno and Plado Emberstorm benefited Melee monsters more. No one could have guessed Yodin would be that good with +1 archery and the Blast ability but that's the kind of potential I'm thinking about right now with this new batch of summoners.
This is not financial advice, it is only for fun and educational purposes only!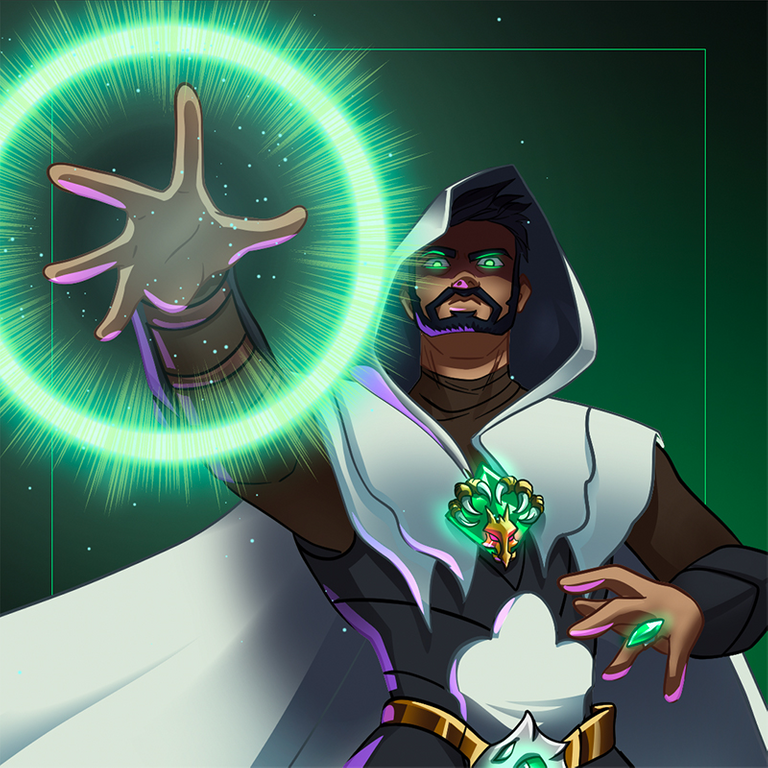 ---
This art for the new Legendary Life summoner, Rathe, just dropped and he looks awesome so let's try and figure out what he might bring to the Life team.
Every single Life summoner has been defensive in nature aside from General Sloan, who just came out with Chaos Legion. It's possible Chaos Legion is meant to be an "aggressive" set and maybe that means they're ready to open life up to more offensive capability or maybe sloan was a one off and we should stick to defensive ideas.
Personally, I'm leaning towards the latter and while everyone is calling +1 magic damage buff a slam dunk, I think he could be more like a Cleric or a Priest than a Mage / Wizard which would have me thinking about how he will use his magic to help protect the team, following a long established trope for the Life splinter.
Furthermore, the Art alone doesn't always mean much. Take General Sloan for example.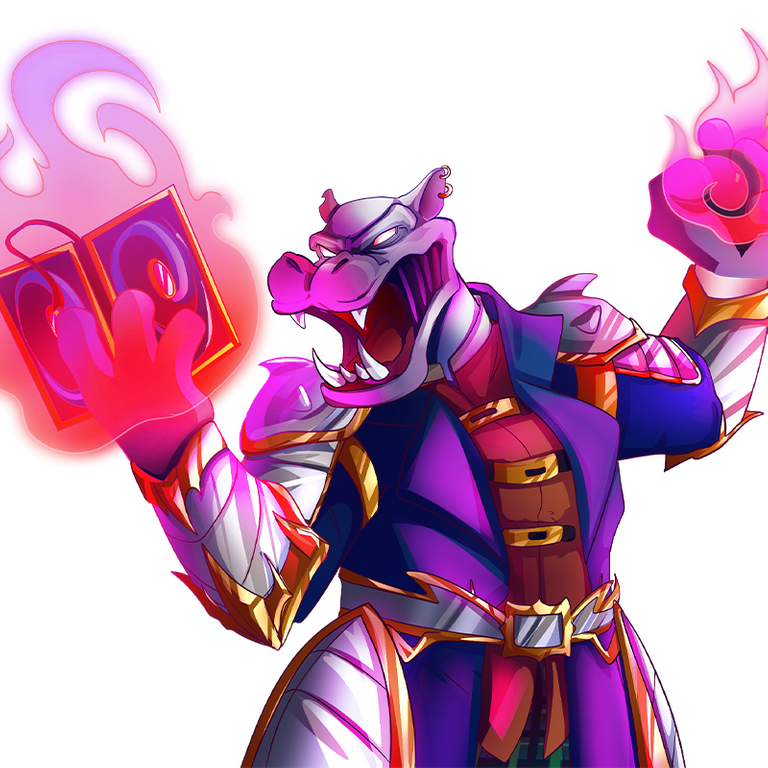 ---
Does this Scream +1 Archery to you?
When I look at the Life cards for the Modern format, they really don't have great options against magic. The only monster with Void is Gargoya Scrapper but he only has 2 HP. Blinding Reflector has magic reflect which is nice but with only 4 HP he won't be reflecting for long and it's similar with the Pelacor Conjurer.
Warrior of Peace and Prismologist have Silence but not until max level so I'm really thinking he'll provide some kind of anti magic tech to the Life team.
Next, I want to look at the list of abilities in the game that HAVEN'T been used by a summoner yet as I don't think they'll repeat abilities like Divine Shield (Lorna Shine) or Blast (Yodin) so I've removed those.
Abilities like Strengthen or Inspire can also be removed as they would show up as +1 melee attack or +1 HP instead. I've also removed OFFENSIVE abilities and finally I've removed the abilities that don't really make sense on a summoner like Amplify, Reach, Taunt, where it's good for 1 monster but is redundant on more. That leaves us with...
Back Fire, Camouflage, Cripple, Dispel, Dodge, Forcefield, Halving, Immunity, Life Leach, Phase, Retaliate, Scavenger, Shield, Stun, and Void Armor.
The two that stand out to me are Phase and Void Armor but because most of the life team is pretty slow but a good number of their monsters have armor, I'm actually leaning towards this summoner being the first ever to give Void Armor to the whole team!
---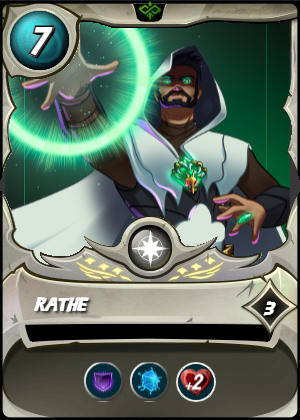 ---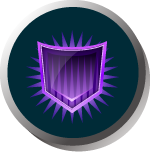 Void Armor
Magic Attacks hit Armor before Health
This is a powerful ability when you consider that it'd now make any monster with at least 1 armor take 2 hits to kill, even against Magic attacks.

---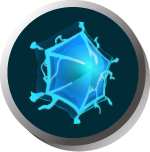 Force Field
This Monster takes only 1 damage from attacks with power 5+
Not always the most useful ability but can be game changing when a really hard hit only does 1 damage.
Great in the Enrage rule set and against hard hitting enemies like Sand Worm

---

+2 Health
This may seem like the least important part of this kit but is actually still a substantial survivability boost that skews the numbers in your favor.
---

I threw on Forcefield as another defensive ability that hasn't been used before to go with the Void Armor and a more generic +2 health to round it all out. I thought about doing +2 armor instead of the health but I felt like that would be crazy over powered.
So which cards stand to benefit the most from a summoner with this kit?
---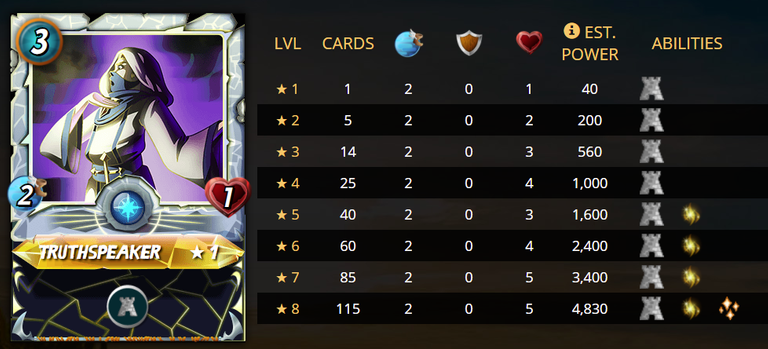 Truthspeaker would become amazing with this summoner as the whole team would suddenly have Void Armor from the Protect ability!
---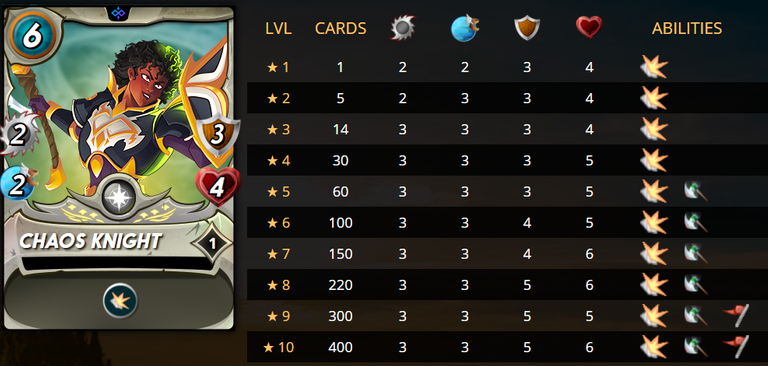 Chaos Knight hates magic damage and would finally become a viable front liner under Rathe with Void Armor and an extra 2 HP to add on to his health pool.
---

Adelade's Repair ability and Resurrect would become even more useful with a Void Armor Summoner since she could always repair the Void Armor and resurrected monsters come back with full armor and 1 HP.
---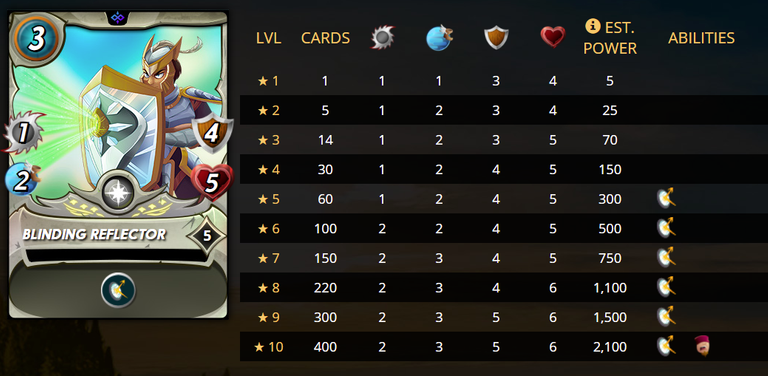 Blinding Reflector would flourish under Rathe as the Void Armor and extra HP would increase his longevity substantially, allowing him to stay on the battle field reflecting magic.
---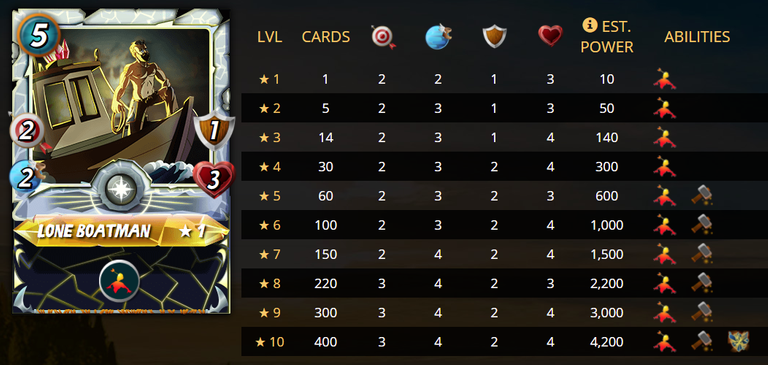 At level 5, Lone Boatman has 2 armor and gets the repair ability making him an excellent fit with Rathe or General Sloan.
---

It would not shock me at all if the new legendary life summoner drives the value of these cards up and even if I'm totally wrong about Rathe, I can't see a scenario where Rathe doesn't benefit the non archery monsters more than General Sloan does as General Sloan doesn't benefit them at all making them interesting speculation plays.
It's also possible the Artwork is throwing us all off and Rathe will look like this...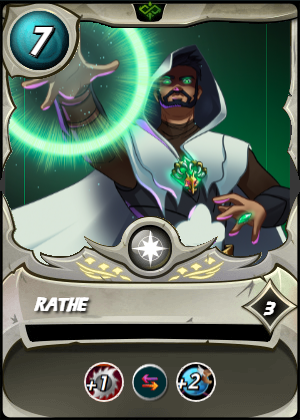 ---
In this version, Rathe is using his magic to enhance his soldiers reflexes and speed allowing them to counter attack while enchanting their weapons to increase their potency.
This is more of a long shot but could fit with the "aggressive" Chaos Legion theme. Plus I just feel like the Life Melee units are really lack luster for Chaos Legion, like they were designed to be on the weaker side so the Legendary summoner could be really cool and add a lot of power.
Either way I'm super excited to see what Rathe ends up being. As the first legendary summoner for Chaos Legion, he'll be the hardest to speculate for but once we see his design we'll have more of an idea of what direction they're going.
Hopefully you enjoyed reading this as much as I did theorycrafting it and remember this is just having fun and not financial advice!
---

Link To My Intro and $3,500 to $10,000 Challenge
Start Date January 7th 2022

Initial Investment $3,500

Estimated Account Value $2,992

Card Power 83,715

Target Account Value $10,000

Target Card Power 250,000

End Date : Unknown

Latest Blog Posts
Disintegrator Battle Challenge!

🚀Wanna play Splinterlands?🚀
💰💰💰Join Here!💰💰💰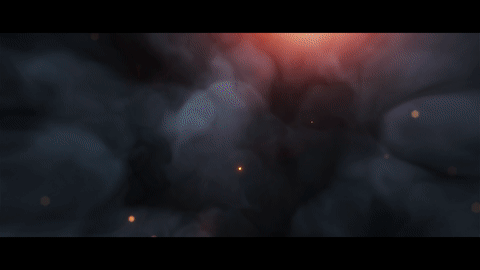 Cya next time!
---
---