New authorization method - HiveAuth for mobile devices support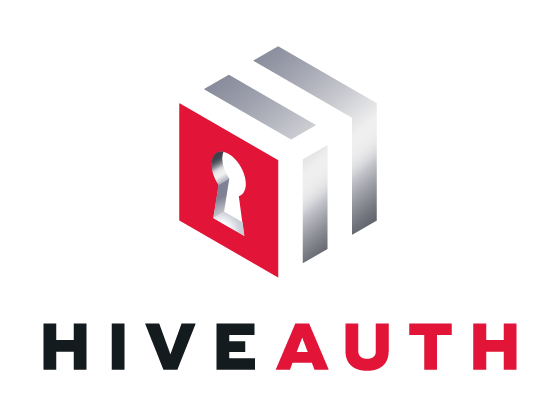 Welcome
Today I would like to show you some mobile user experience. I have successfully integrated HiveAuth for the https://monstercards.store/ marketplace.
It allows to use Hive Keychain Mobile Application for authorization.
How it works
When you go to the login page you will see all authorization options: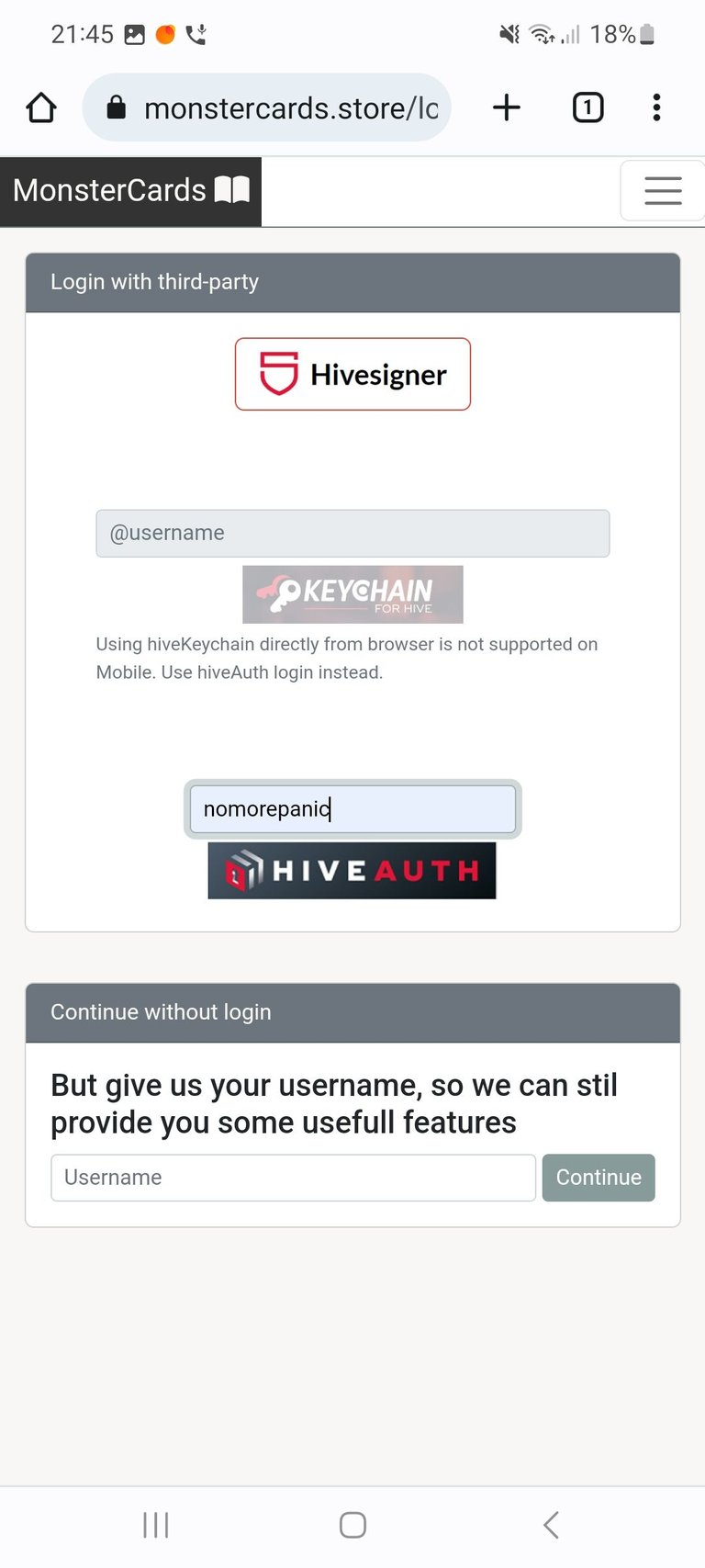 If you provide username and click HiveAuth icon you will see big qr code: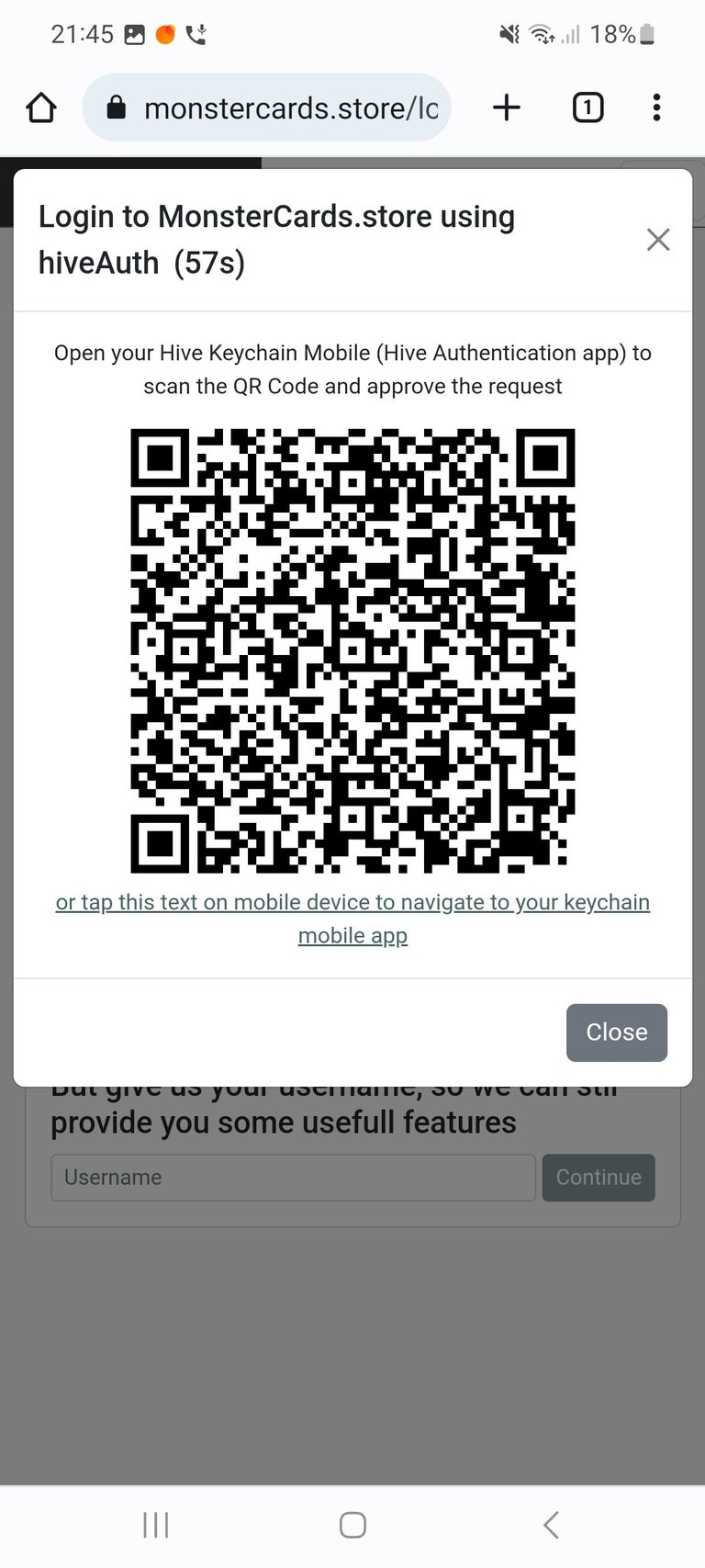 You can now scan it with your mobile device for example if you are trying to authorize it on a desktop.
You can also tap a text below the qr code to open the app directly on your mobile phone: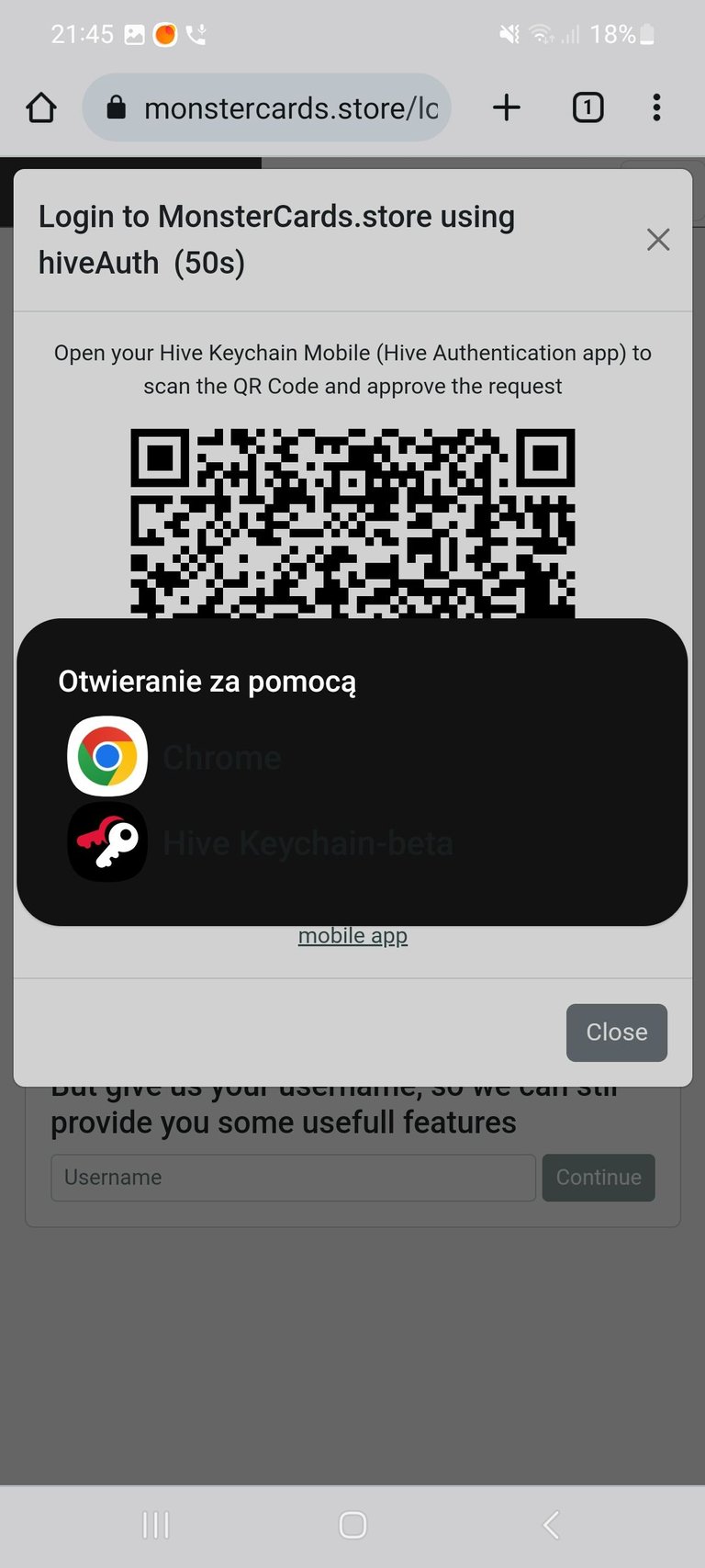 Here you can choose which application would you like to use to authorize.
You will be asked for how long you would like to authorize MonsterCards.store market: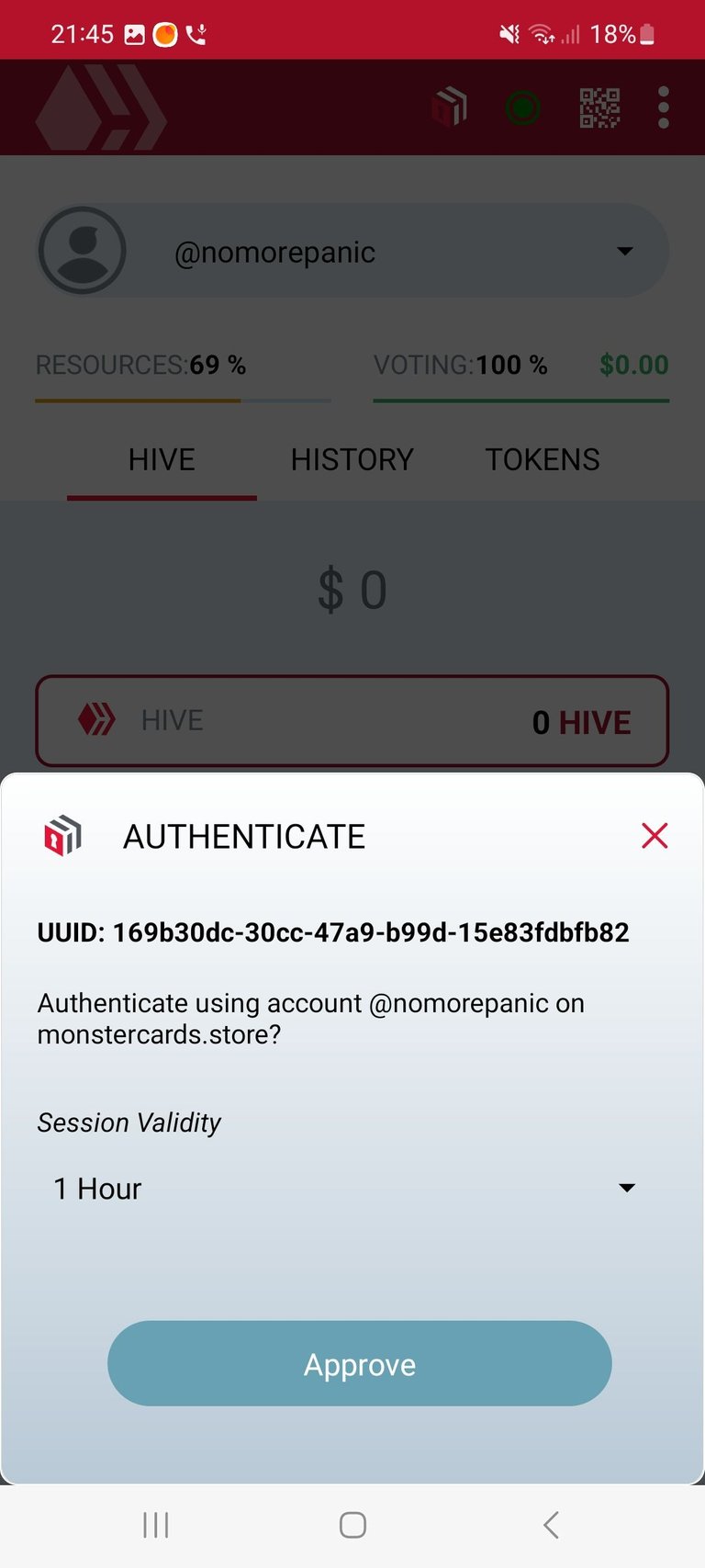 You can click approve and go back to your browser and... it's done.
Now you can perform any operation you would like to like on the desktop.
Let's say you would like to buy some cards. Just put some cards to the cart: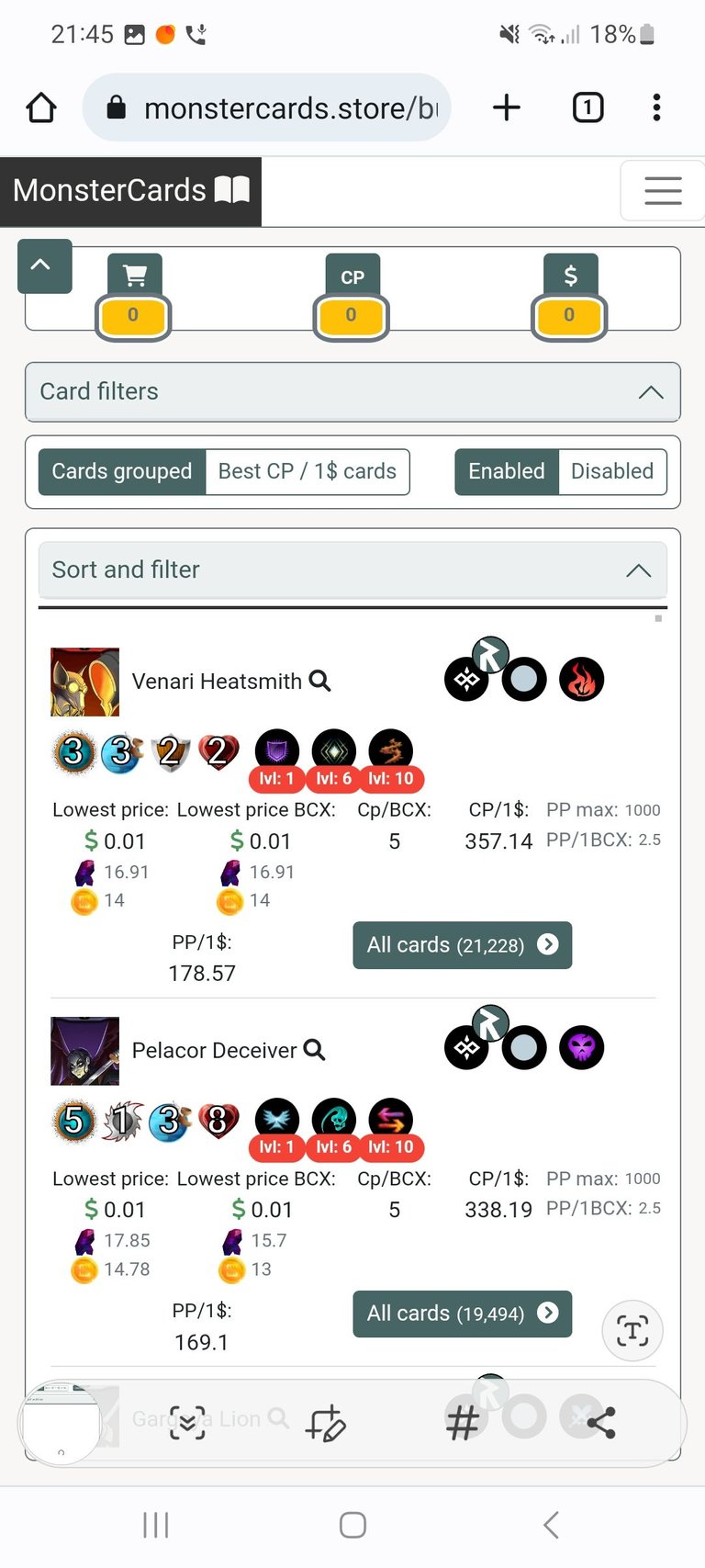 and click button "Buy":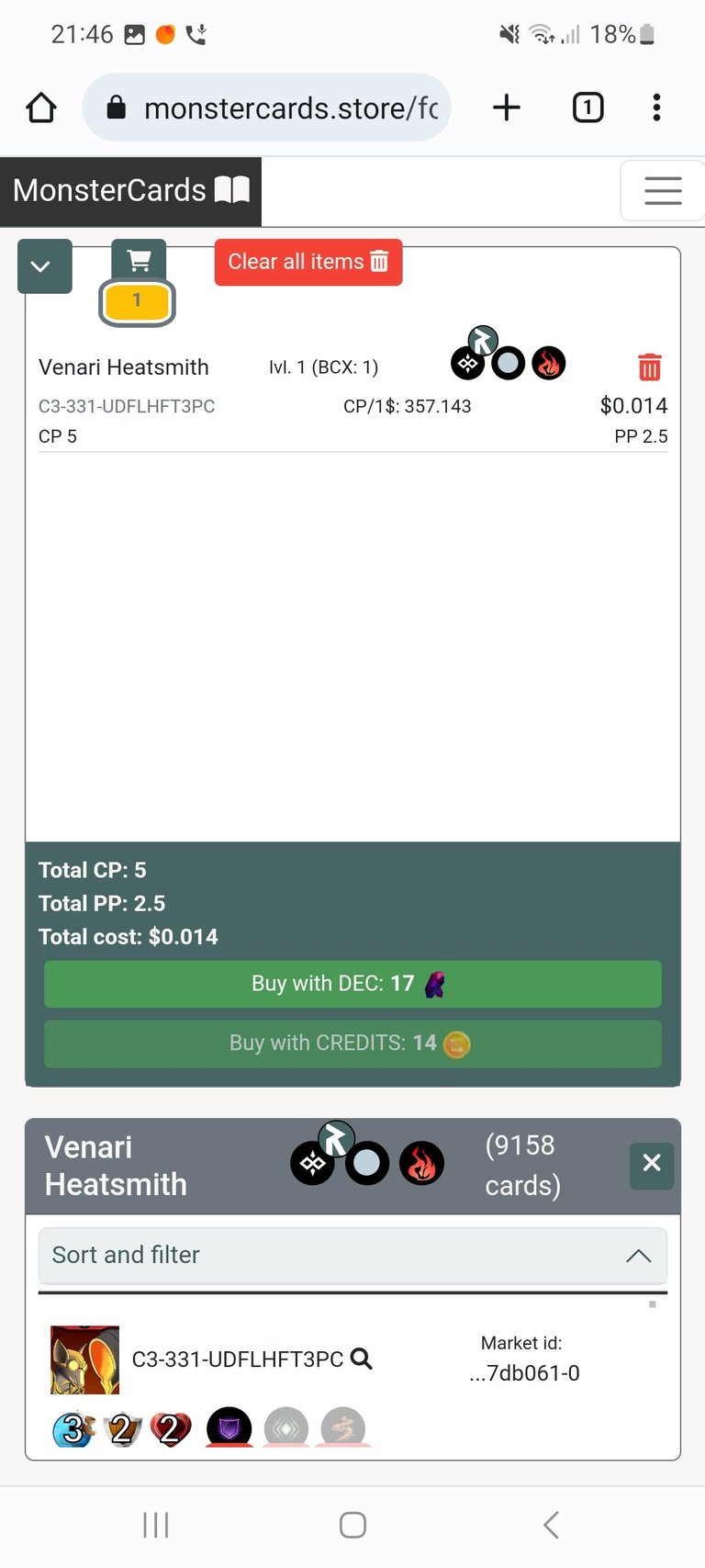 You will be asked to authorize transaction via your Hive Keychain Mobile app: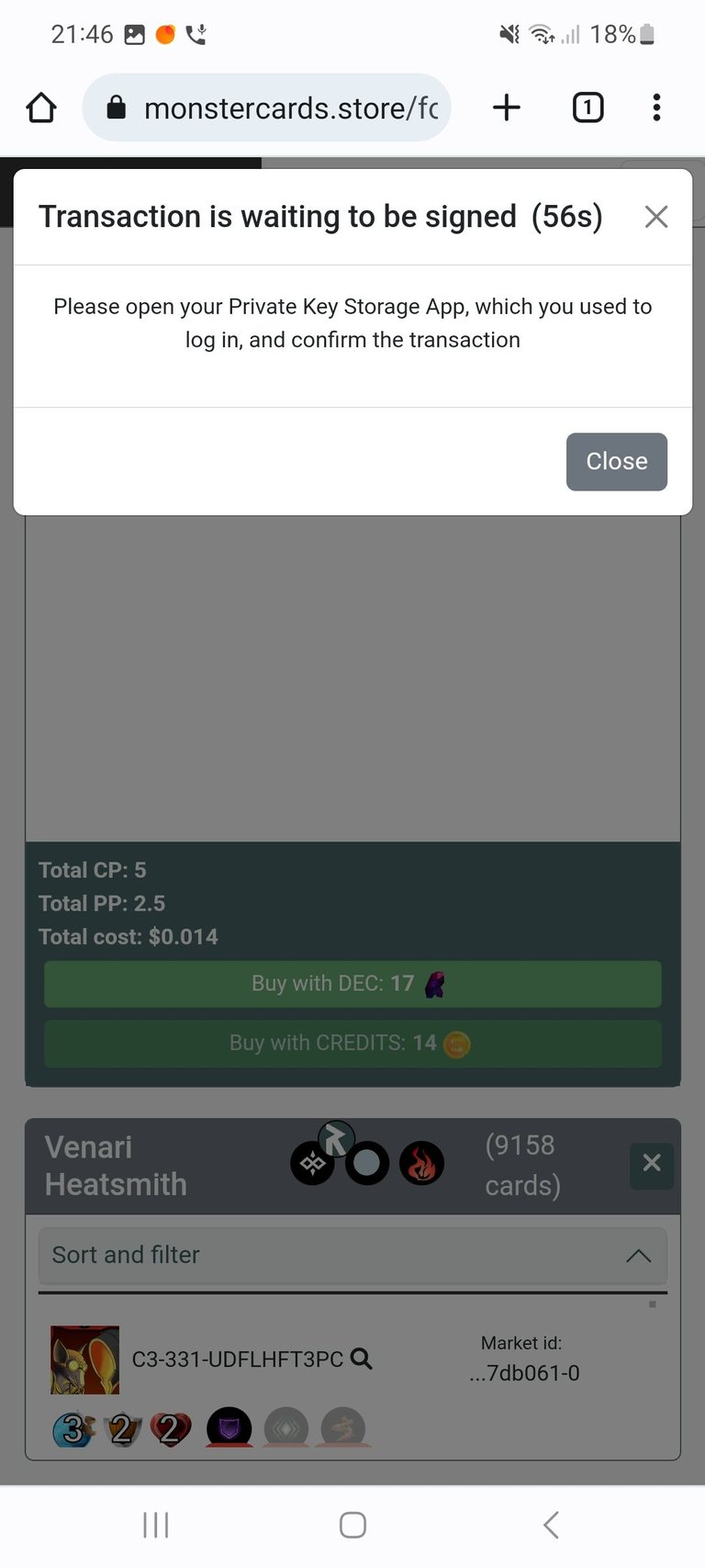 Go to your app and confirm: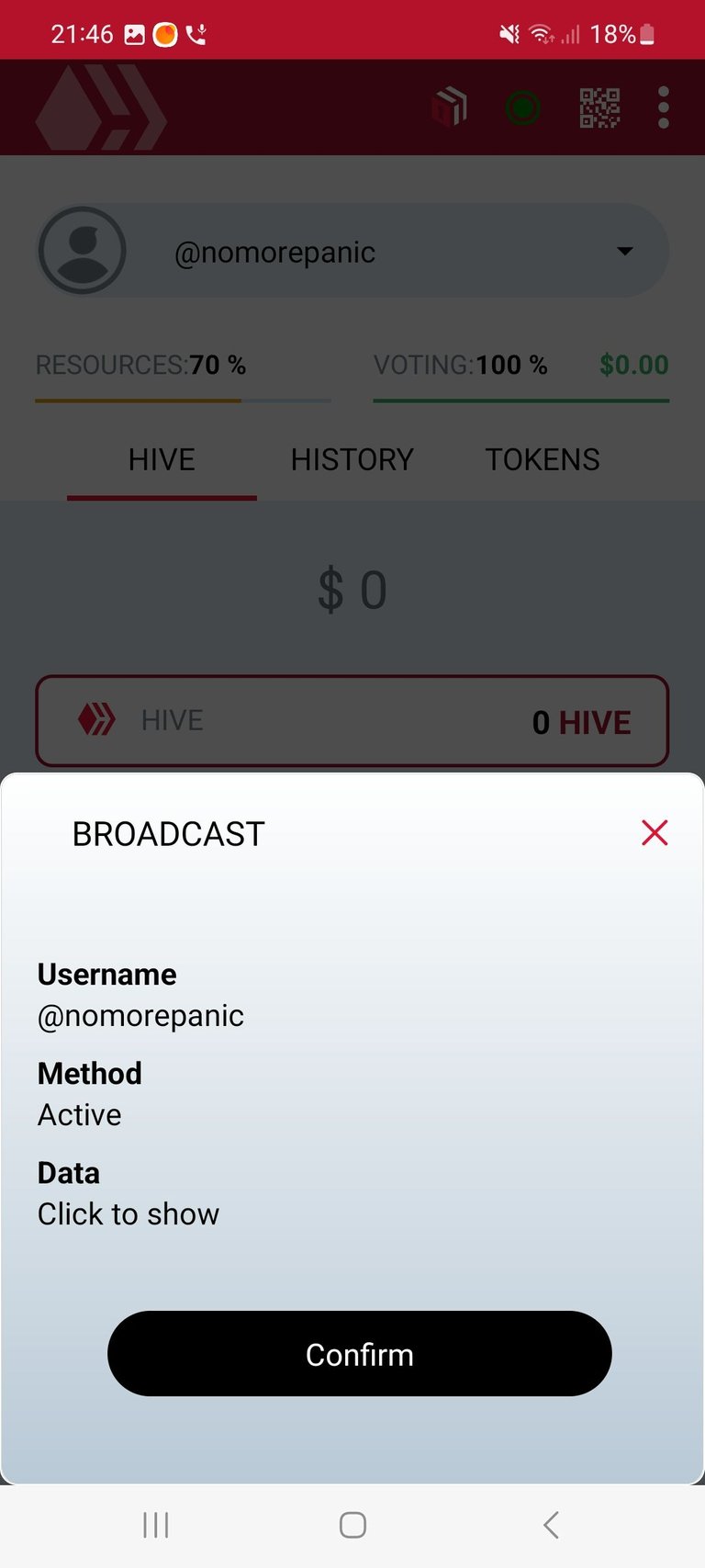 Now go back to the browser. The transaction was successful, and you can see the result below: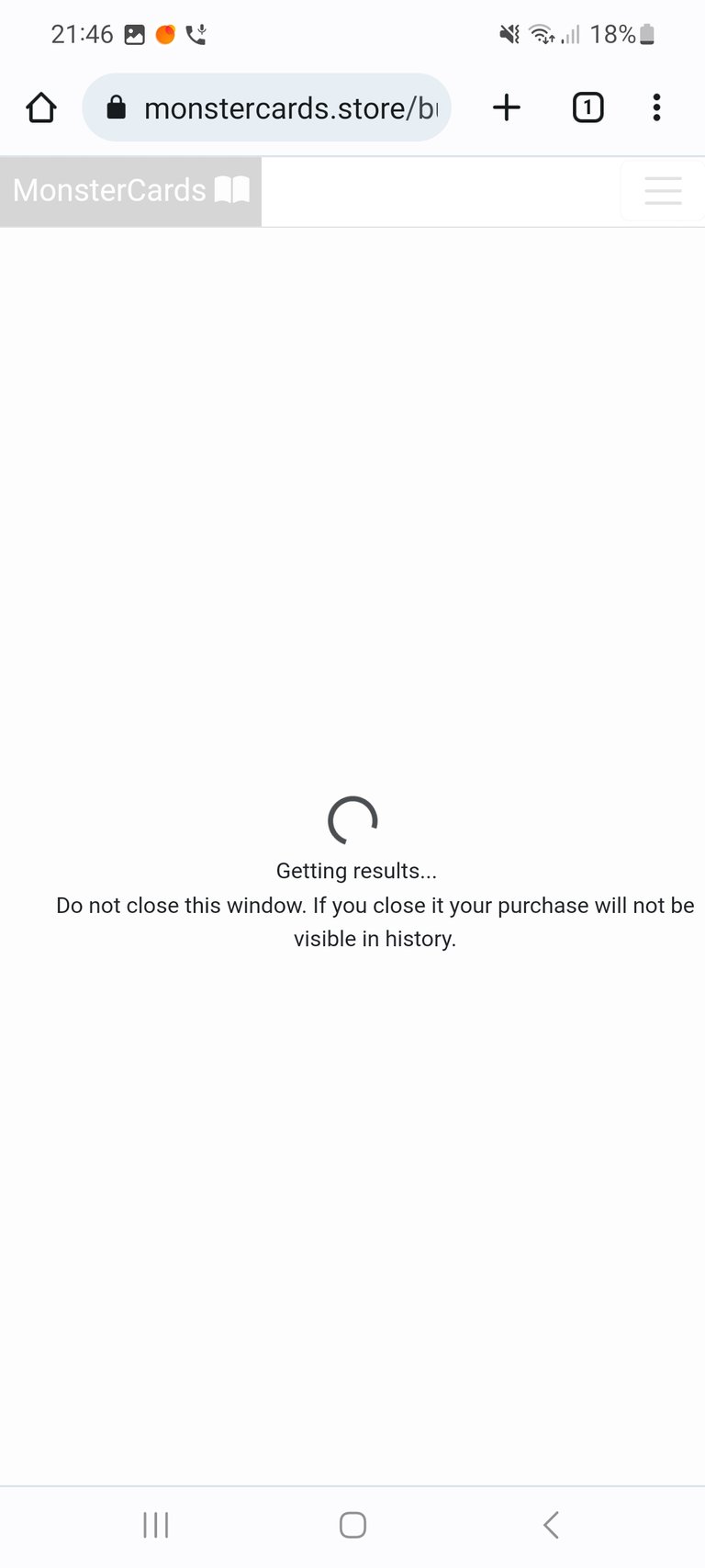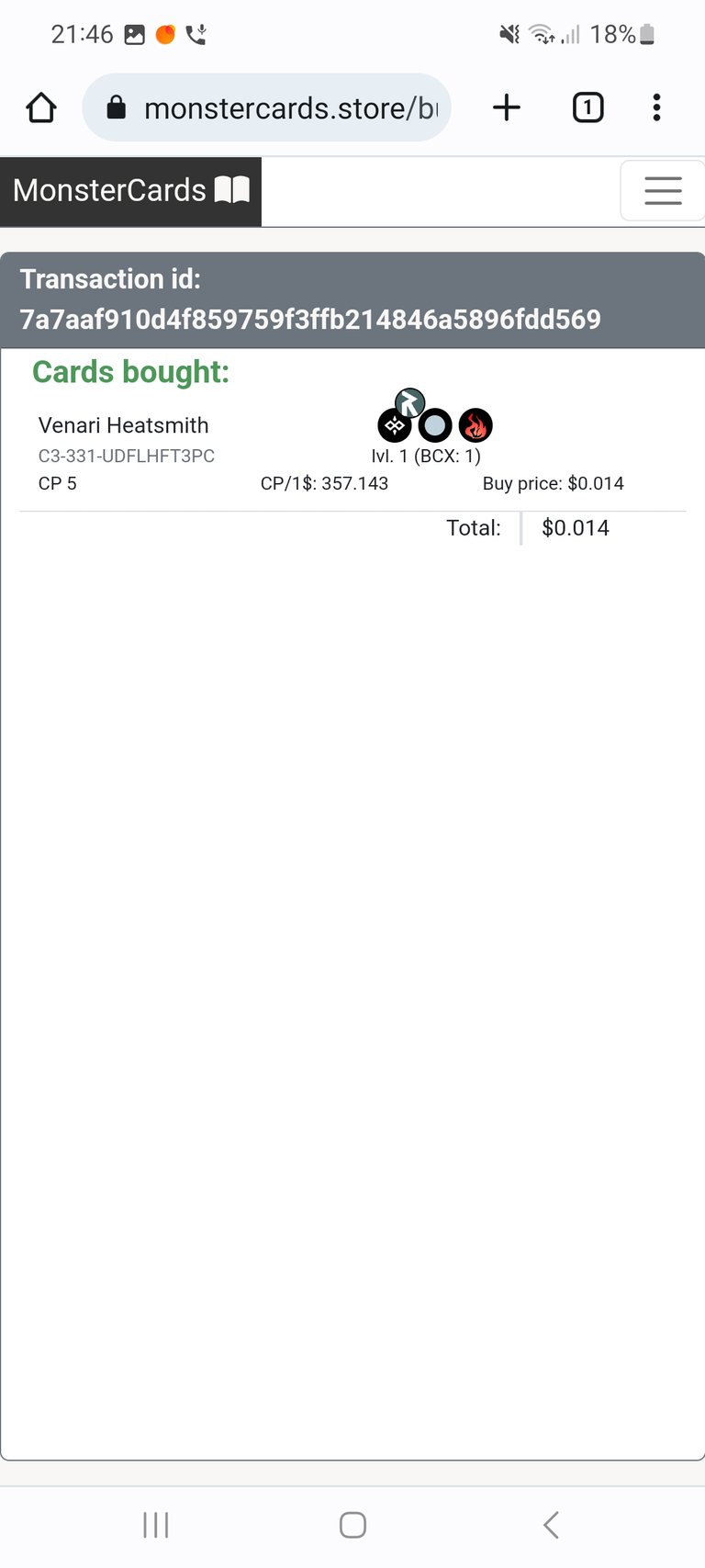 New home page
I also created new home page. You can find here some last blog posts for the MonsterCards.store, a brief market description and also the amount of SPS already delivered to the market users.
You can also go to the page that displays the latest withdrawal transactions: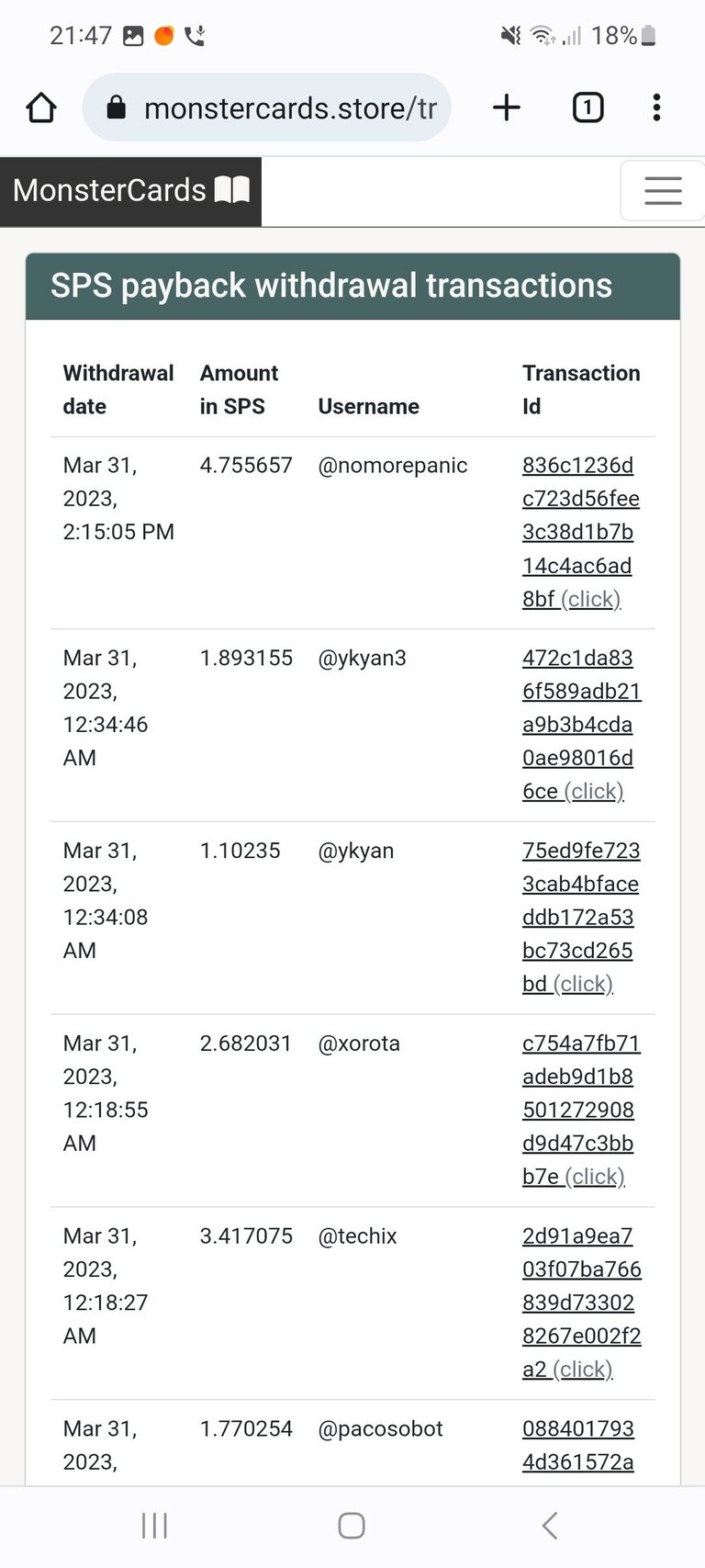 You can click on transaction id to go for transaction details.
Payback: Extra SPS Pool Event - 86 Days Left
For the next 86 days, an additional 15 SPS will be added to the revenue pool every day, in addition to the regular pool.
So far, over 200 SPS have been distributed to users.
I hope you enjoy latest changes especially for mobile devices. I will appreciate any feedback. GL & HF
---
---