Splinterlands: Recent News & Updates (9/18/2021)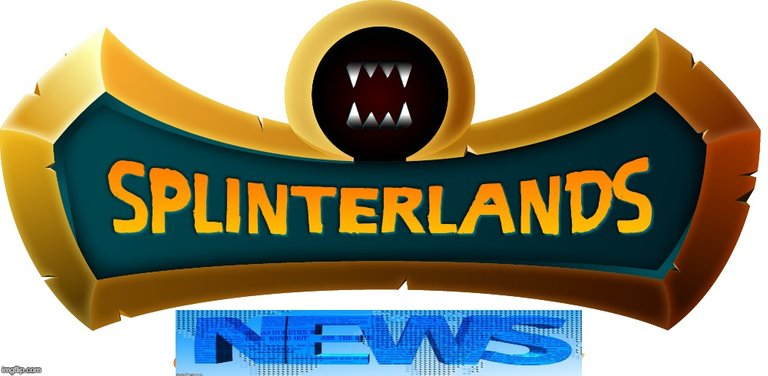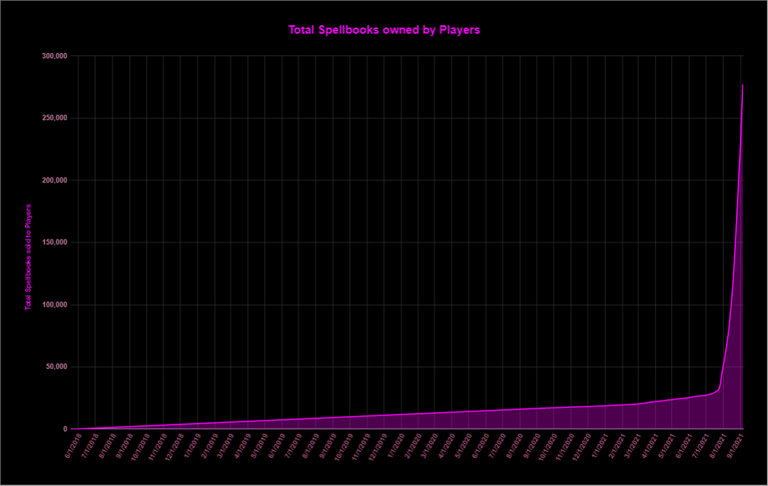 September sees 10,000+ Spellbooks purchased daily
September is starting off incredibly strong, with over 10,000 Spellbooks purchased every day of this month so far. Before July of this year, we had never even seen 2,000 new Spellbook owners in an entire month, and now we are seeing 5 times that amount joining us every single day.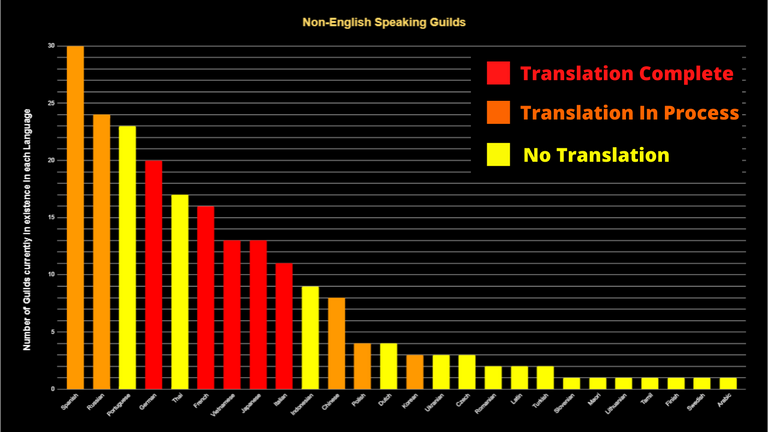 Splinterlands' Current Languages
As of now, Splinterlands has been fully translated into German, French, Italian, Vietnamese, Japanese, and traditional Chinese, although not all of these translations have been fully proofed yet.
Translation efforts are currently underway for Spanish, Russian, Polish, Korean and simplified Chinese.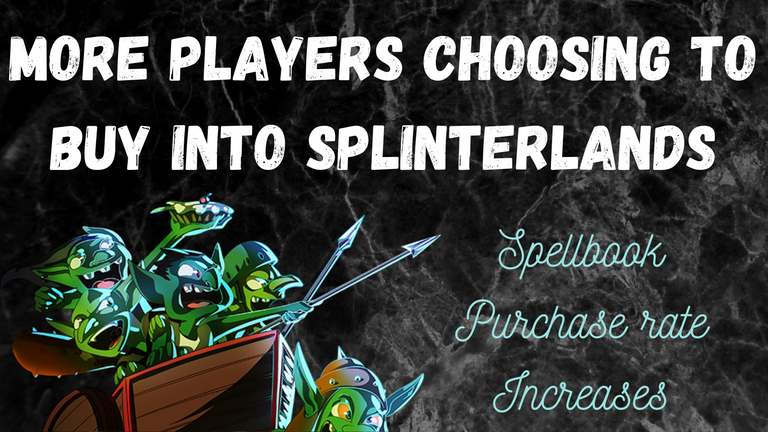 10,000 - 20,000 people sign up for Splinterlands every day. (September's average so far is just shy of 18,000). A year ago, that number was 50-100 new accounts, and six months ago it was 200-300 folks.
Once a new player creates an account, they can begin to play for free using the starter pack provided for them by Splinterlands, and the game foots the bill for all of the transactions that their playing puts onto the Hive Blockchain.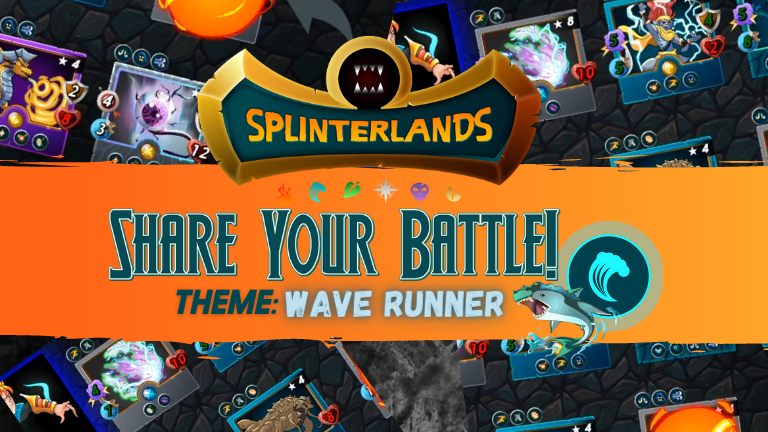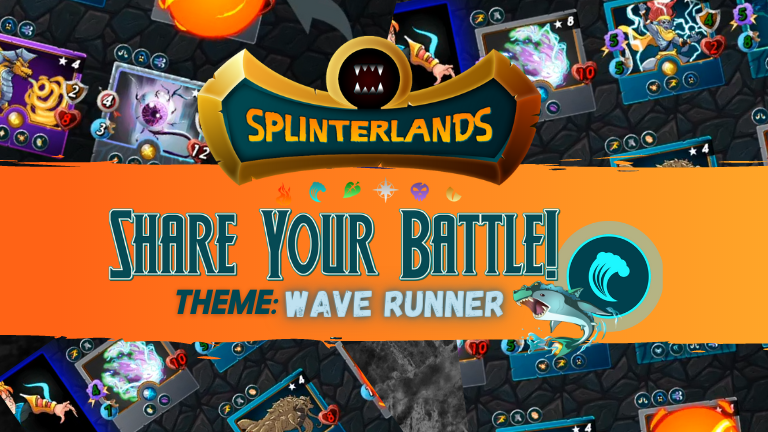 Create a post sharing a video (link) of one of your battles with the WAVE RUNNER and link it in the official Contest post.
Quote ote from Carrie: Greetings all ye battlers of the Splinterlands! Another week is upon us and it's Water Splinter time! Have you read the lore on this guy? Did you know he has not one, but TWO sets of eyes?? One to see below (in the sea) and one to see above (in the air). Plus, he has probably my most favorite ability- reach. I just love being able to have an attacker in 2nd position. I feel like all of his other stats are just perfect. Nice hit, average speed and can take a bit of a beating before giving up. What do you think? Love him or leave him?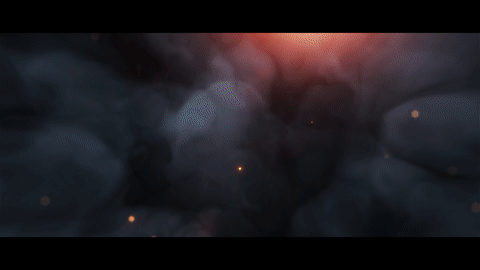 On Wednesday, September 15th, at 10 AM ET / 14:00 UTC ranked battles will not be able to be started within 5 minutes of the season end. The ranked season timer on the Splinterlands website will also be updated to end 5 minutes before the season end processing takes place so that it will hopefully be clear to players when ranked battles will no longer be able to be submitted for the current season.
Any ranked battles which have already been started before that time (i.e. the "find_match" transaction has been submitted) will still be able to be played out and completed, however any new "find_match" transactions for ranked battles will return an error and will not be matched with an opponent starting at 9:55 AM ET / 13:55 UTC on the 15th. Ranked battles will resume 15 minutes after the new season starts.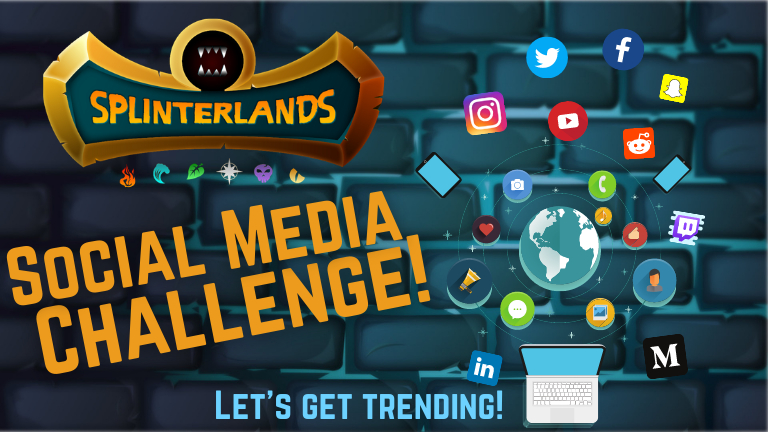 Create amazing Splinterlands content on the HIVE Network and then link that amazing content to outside social media sites. Once you do so post your hive link and proof of social media sharing in the linked post above and earn yourself an upvote from the official Splinterlands account.
Splinterlands Market Cap Is At $180,539,162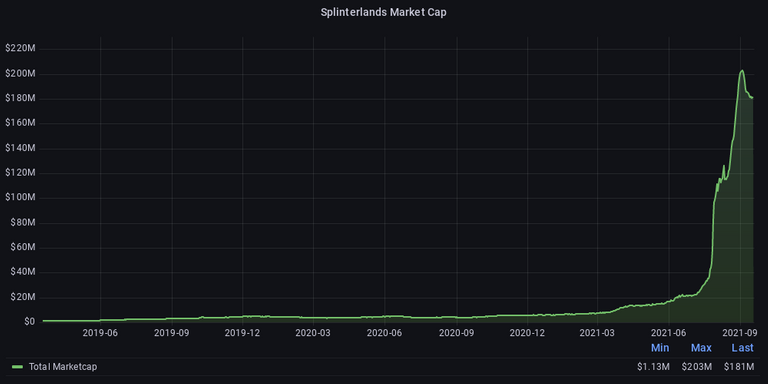 Over $650,000* USD Won In Tournament Play

The amount of money that is being won by Splinterland players in tournaments alone has reached a staggering $651,457 USD. This does not include the upcoming tournaments which have a USD value of $57,526. If you aren't playing this game yet, I ask the question; Why The Heck Not?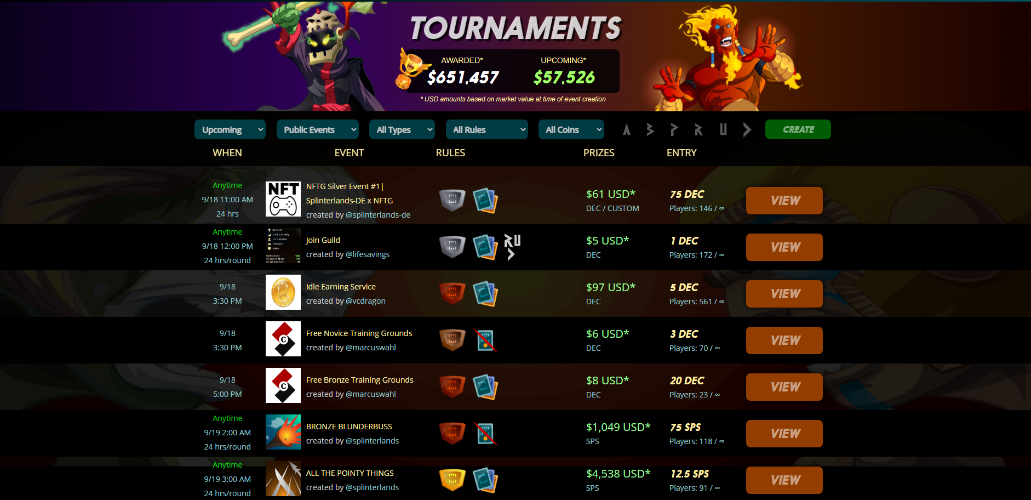 For more information about each update click the highlighted areas above each image. Doing so will take you to the official Splinterlands post in which the updates were first announced!
---
Splinterlands is an online blockchain game built on the Hive Network. It utilizes NFT's for game play. These NFT's and other in game assets are tradable and have real monetary value. Click here to play or to invest in Splinterlands today. Play for free or pay $10 usd and start earning today!
---
---
---