SILVER GOLD KNIGHTS guild update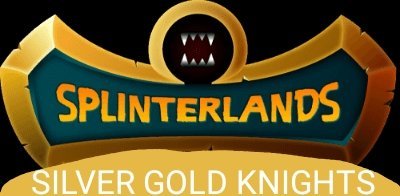 So the end of the season and nearly end of the year are here, we are still waiting on guild contributions from some members, failure to pay will result in users being removed. You may apply to rejoin if you are removed but you will need to pay within 48 hours of re-joining.
With the new year beginning the founder level will also be raised to 25k, I will leave the season at 250 Dec which is super cheap compared to most other guilds at the same level. If you not sure if you have paid, I make a donation at the start of every season of 253 then 254 and next will be 255.
Silver Gold Knights
250 DEC a season
@KRAMMIER080 paid
@RONALDOAVELINO founder level + paid😁
@AVALLACH
@MONSTERJAMGOLD paid
@STEEMEXPLORERS paid
@SENSTLESS founder level
@TBNFL4SUN founder level
@METHUS paid
@KNOWLEDGE-SEEKER paid
@SSG-COMMUNITY paid
@CRYPTOSPECTRE paid
@SPORTIFY founder level
@CHOCOLATELOVER paid
@SILVERSAVER888 paid
@XRELAX paid
@DONST
@MCEM
@JAPANGUIDE
@AHMAYZINONE
Thank you everyone is helping build this guild up, hopefully guild wars will be soon here so we can rock other guilds to the core.
---
---