SILVER GOLD STACKERS is changing its name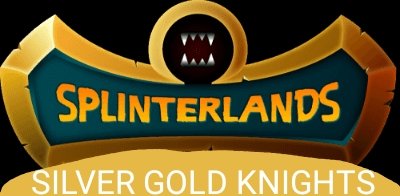 The name change is happening to bring more people to the guild in time, the guild was setup at first to serve the #silvergoldstackers community primarily but it was and always will be a private guild run by me.
I will always favour members from the ssg community but we can't go on with no donations being made on a regular basis and in 5 days time I will be removing members who do not make the 250 Dec season donations, as with all decisions I have not made this lightly.
I hope you enjoy the new name of SILVER GOLD KNIGHTS
Here is a list of all members
@MONSTERJAMGOLD (paid)
@ABOOST
@RONALDOAVELINO (paid)(founder level)
@AVALLACH (paid)
@SENSTLESS (founder level)
@KRAMMIER080 (paid)
@TBNFL4SUN (founder level)
@WELSHSTACKER
@KNOWLEDGE-SEEKER (paid)
@ANDREA97
@METHUS (paid)
@CARITA-FELIZ (paid)
@SILVERSAVER888 (paid)
@SPORTIFY (founder level)
@THE8RAINS2462653
@LOGICFORCE (paid)
@CHOCOLATELOVER (paid)
@SSG-COMMUNITY
@JAPANGUIDE (paid)
@MCEM (paid)
@MIKEPM74
Members who have a founder level do not need to donate every season as they have donated over 20k Dec but must be aware that the founder level will rise by 5k every year.
I will be leaving the donations at 250 Dec until the land sale has been completed and it will revert to the usual 500 Dec, in the future guilds will be important and the higher the guild level the better, we currently have 21 members who receive a 7% DEC bonus and a 4% shop bonus.
To signify who has a founder level in the guild they will be promoted to co-leader, if any has trouble paying the donation please contact me on discord or in the comments.
As a bonus anyone using the #silvergoldknights on a slinterlands post who is in the guild at time of posting will receive an upvote between 50% & 100%
---
---