My First SplinterLand NFT Purchase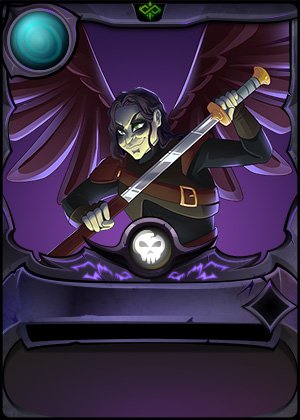 For the longest time, @Belemo raved about Hive and Splinterland, and every time I tend to find my interest in the community, I lose it almost immediately.
I play a lot of console games and I knew I wasn't a Pc gamer when I registered and funded my Steam account over 7 years ago and only have 7 hours of play time, so it was always difficult getting on Splinterland, with it being a Card/Strategy game.
I have been researching the NFT space for some time. With the high fees and costs, it seemed like I'll never be able to own one. However, when @Belemo told me about the NFTshowroom on the hive, I was super stoked to see arts as cheap as 10 hives and I was convinced I would get 1 for myself, certainly not to flip for thousands, but just to own something unique as an NFT.
As I mentioned, I've struggled to play the Splinterland game and I had to talk to @emmybuoy who explained to me that different cards had different strengths and weaknesses and how you use them will determine your performance: yea I didn't understand all of that. We did a live trial and I won my first splinterland game, thanks to him. So when I told @Belemo of my desires to purchase an NFT, he had something for me and I had no idea. Over the phone, I navigated sending Hive from my binance to my wallet [moquero] and then heading over to hive-engine and depositing my Hive on there and then swapping it for DEC.
[This process is complex for beginners and I will do well to make a post about it to help those newbies like me who may be unlucky to not have a guardian as I do]
Then I went on to sign into my Splinterland [Keychain is the best thing on the HIVE ecosystem] and from there, I deposited my DEC into splinterland and went on to the PeakMonsters market and @Belemo curated 6 NFT cards for me and advised I look out for the level 1 XP 1 so I don't break the bank on my first attempt.
He even tried listing a card for 50% under market price and before I caught it, someone had bought it - I think an option for private sale should be made - anyway, I went on to make my purchases and man I felt so ecstatic about it because, not only did I own 1 NFT, I owned 6 and can use them in Splinterland and build their levels up to make them worth more. Honest Work.
The excitement then led me to go tweet an appreciation post to @Belemo and another friend who gifted me the BNB I used to purchase Hive and @steemdan saw my tweet and welcomed me to the community and asked for my in-game ID [moquero] and I replied to him and thanked him for the next thing I saw was "You have received 5 SPS from steem dan" and I was filled with joy grinning from ear to ear.
It felt so good that something I have been a part of from a distance didn't toss me aside when I decided to show up, like the lost prodigal son, I have Guardians watching over me.
I am still learning the ropes on Splinterland, LeoFinance, the NFT side of Hive and every other niche in the ecosystem. I am sure I will become an intermediate user in a short time and be able to Pay it Forward to others.
Thank you Hive, Thank you Splinterland, Thank you LeoFinance. More to come
Posted Using LeoFinance Beta
---
---