Splinterlands Art Contest! // Week 157 // Imagine MAX LV. GOLDEN look like this // UNDEAD PRIEST

Hello all, my 2nd Fan art for Splinterlands is here!
Imagine all GOLDEN MAX.LV Card look this cool~
Why choosing Undead Priest?
Because Undead Priest is such a flexible card with only 2 costs & I love Death element cards.
I don't own any MAX LV or golden so far, haha, but a man can dream. So I create one for myself. And the result looks shinny good.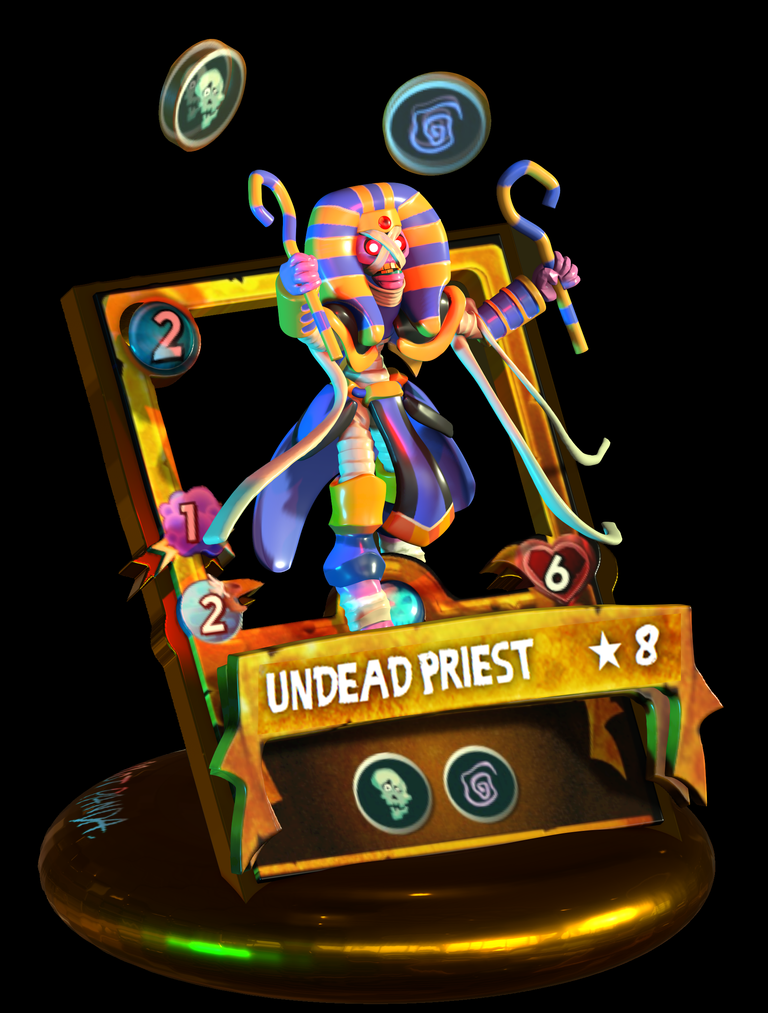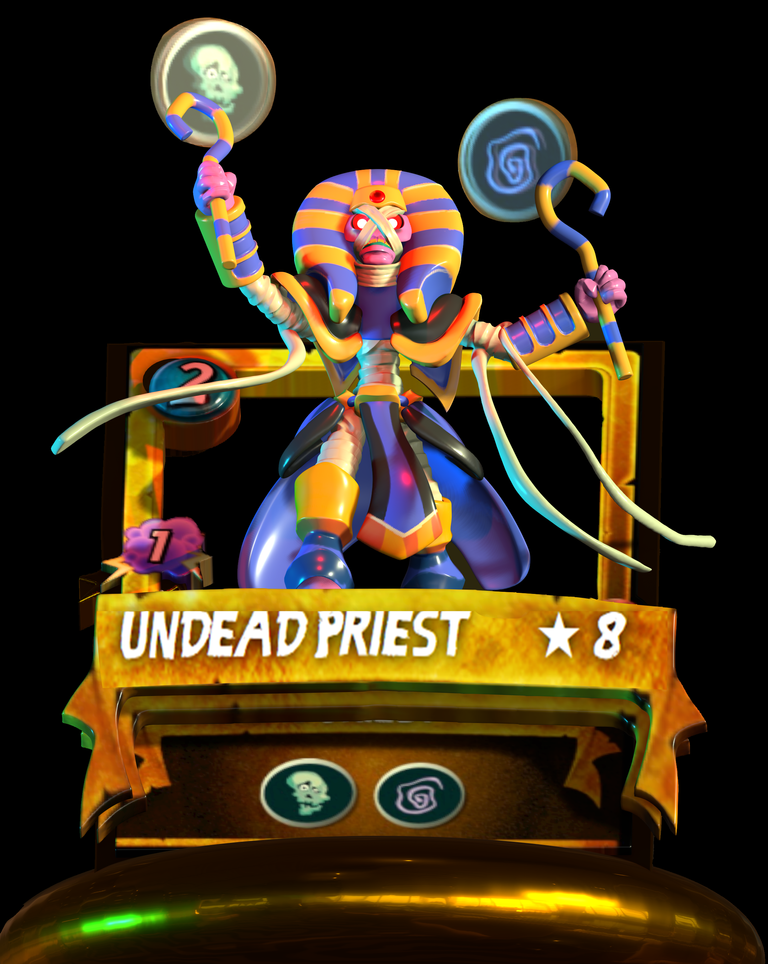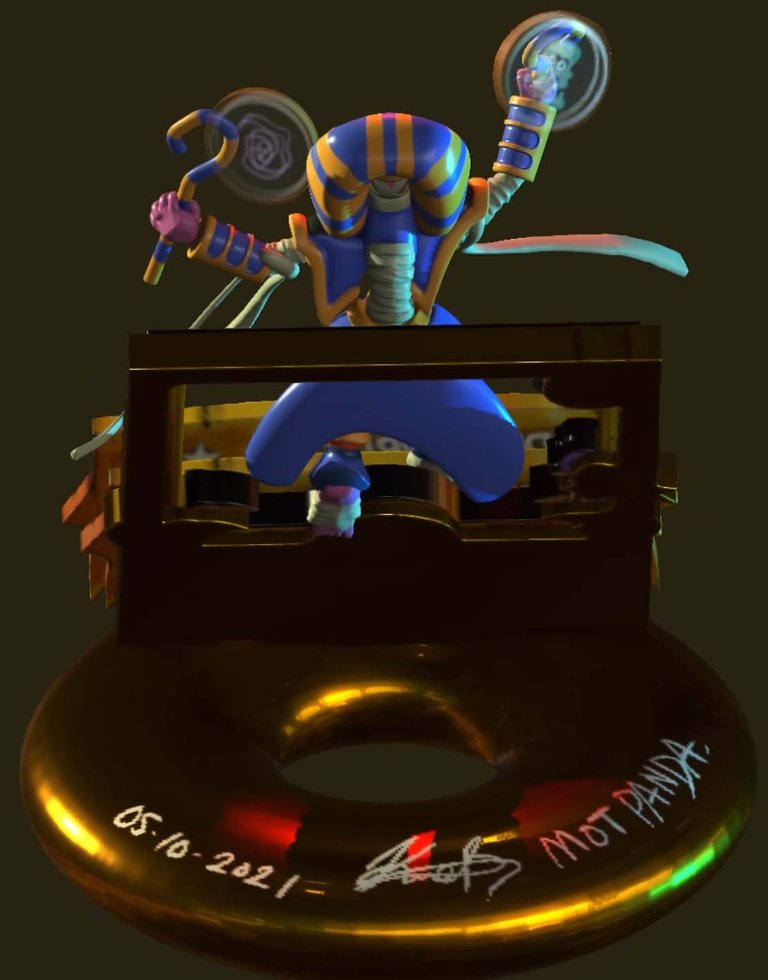 The following steps are my work flow sharing, may a bit boring.
I use Ipad Pro & Nomad for 3D sculpture.
First, create simple geometry like sphere and cylinder, place and edit them in correct position.


Slowly modify the shape and details.


Adding more simple geometry, and import reference image to follow body scale.


Use Move tool, Trim tool and Crease tool to Keep adjusting the detail.
Then flip the hands and legs so you dont need to do it twice.


Start to paint simple color block, dont paint any shadow or high light.


Adding AO(Ambient occlusion) to generate shadow automatic, and rename layer for better work flow.


Slowly adjust the color and shadow.


Adding spotlight until I am happy with it.


Create the golden card background for the character.


Put them together, add signature, add rotation, BAM, FINISH!

Hope you guys enjoy! Maybe later on I will upload the model to Sketchfab.
---
---