Splinterlands Art Contest! // Week 158 // The CURSED Memory // TWISTED JESTER
Hello all,
Thank you so much for all the positive comments, votes, and Hive Rewards last week! (`・ω・´)ゞ
I am super grateful and amazed by this community feedback even I just join for ~1 weeks only.
This week, I present to you my new artwork:
The Cursed Memory of Twisted Jester.
I know this scene look like a psychopath waving and smiling to a corpse he killed, right? However, if you read the lore, maybe it is another story!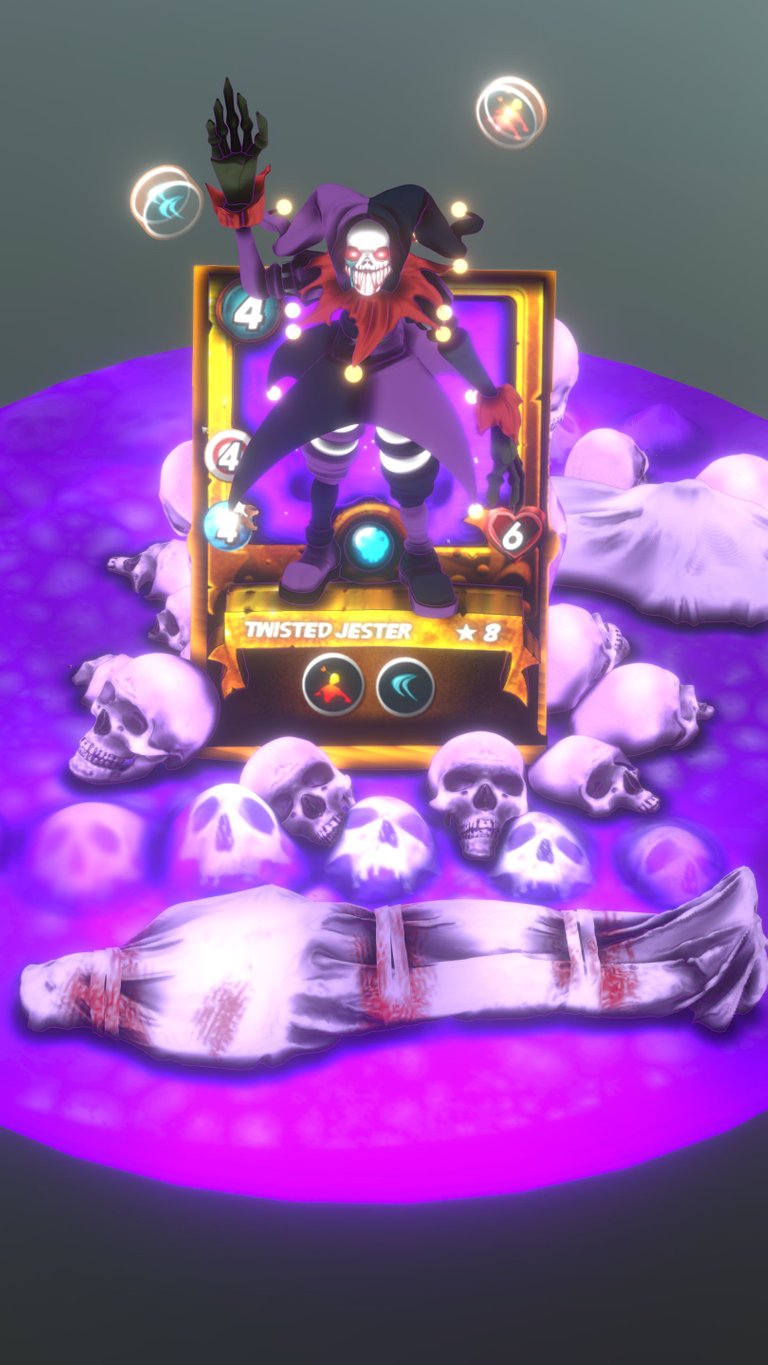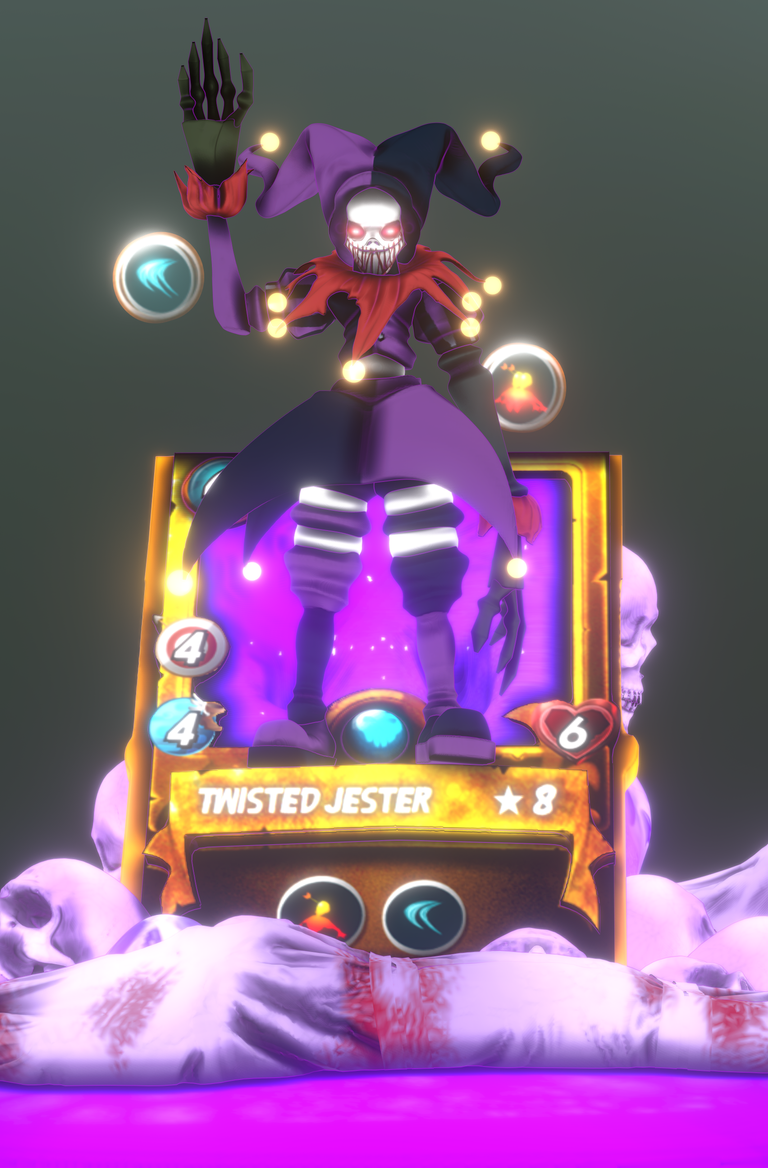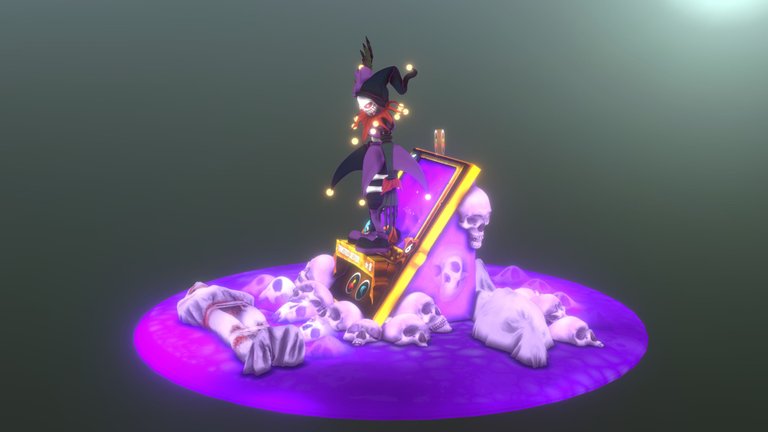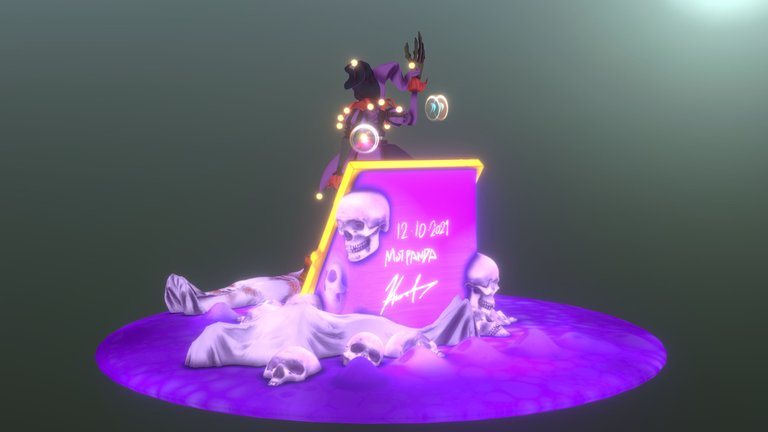 WHY TWISTED JESTER?
At first, I chose Twisted Jester just because he is a popular card I frequently used.
But after reading the lore I find out he is a super sad guy.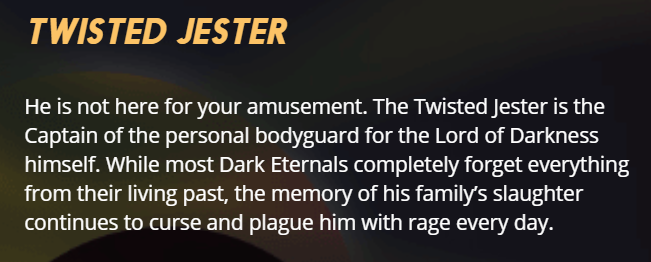 Compare to other Beta little monster card, like Skeleton Assassin and Animated Corpse. Jester seems to have a story to tell, but without fully development.
That's why I recreate the scene of his memory.
Instead of a psychopath waving and smiling to a corpse he killed,
he is actually trapped inside the memory, crying and saying goodbye to his family.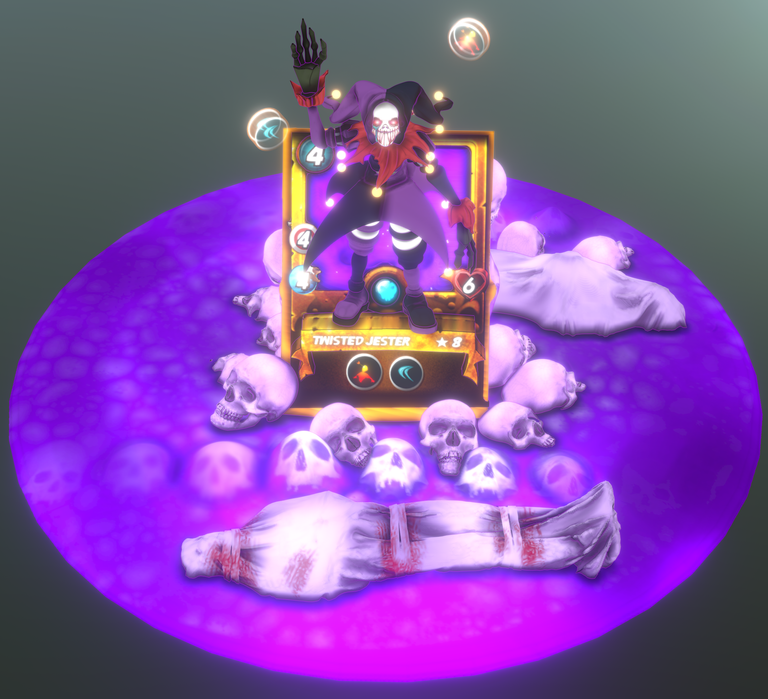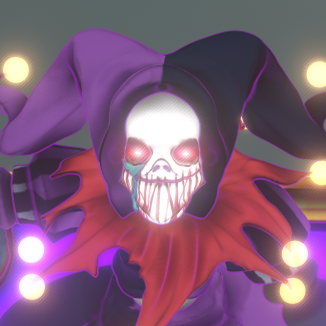 Feel sad for him, lol but hope you guys like it.
The Following is the long and boring process part:
I always start with the head. Paint some guide line first.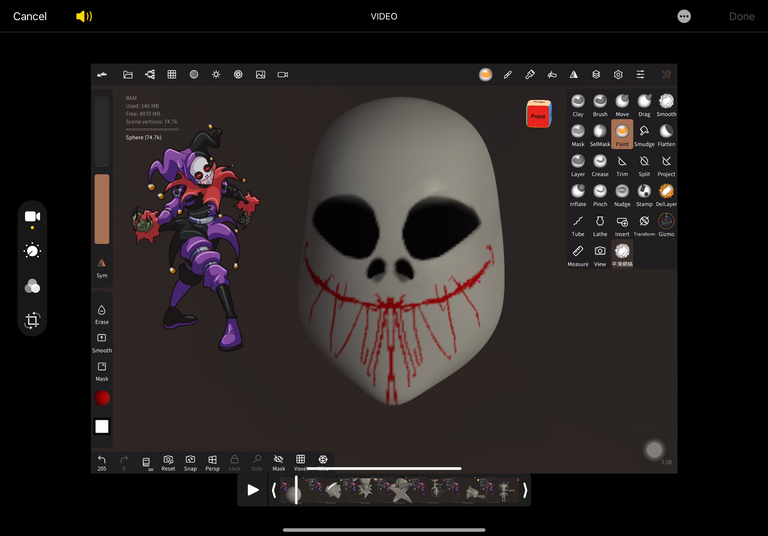 2.Then work on top of it with Crease tool.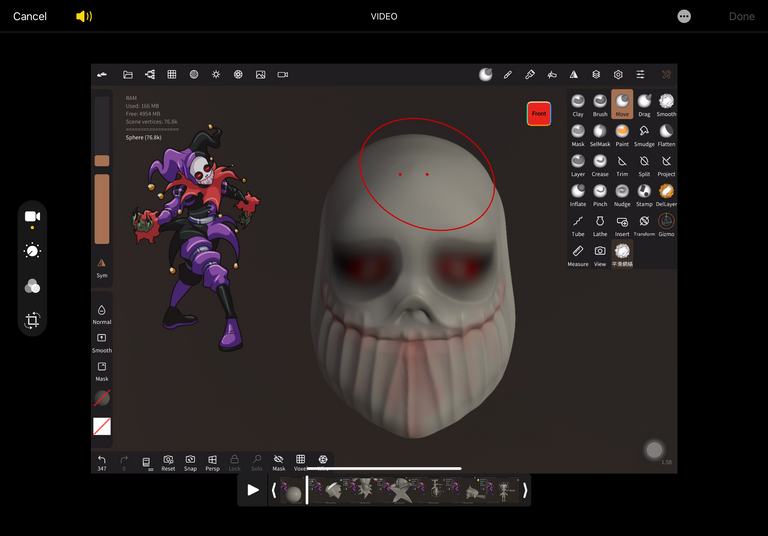 3.Use Tube tool to create Non-Geometric shape, It is the best tool in Nomad.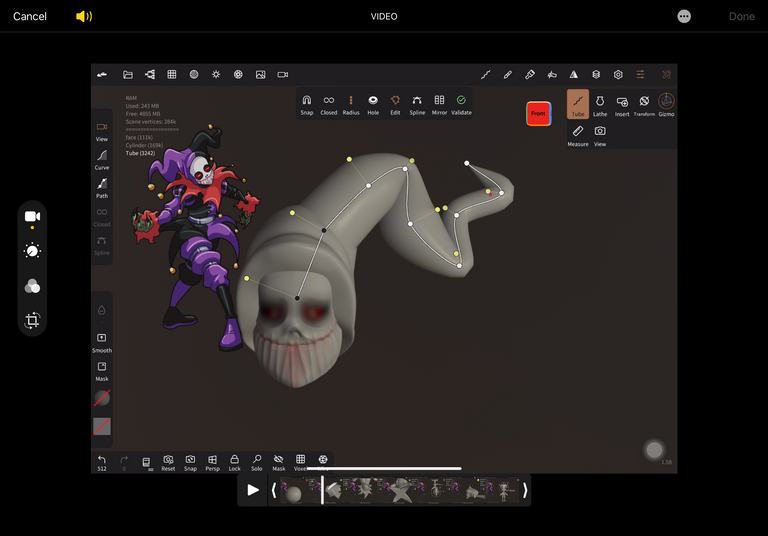 4.Create a Flat box, use trim tool to cut the shape for the neck piece.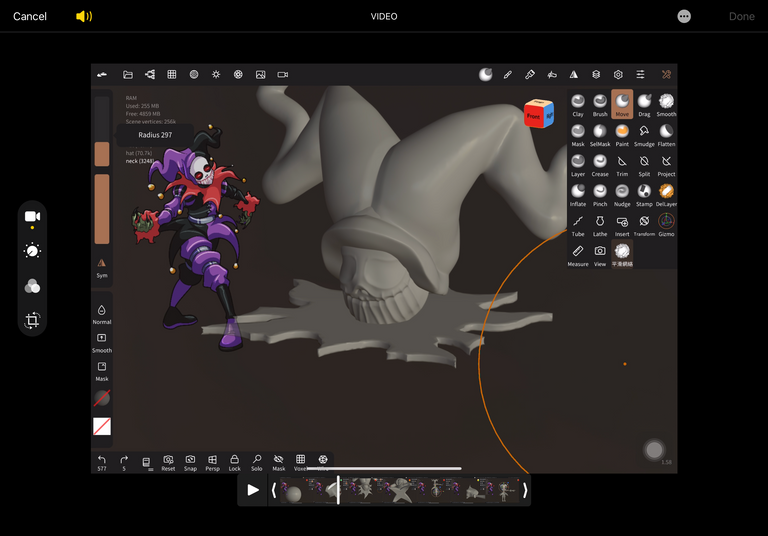 5.Use Tube Tool again for the decoration, Mirror in both X and Z Axis to make it 4 pieces.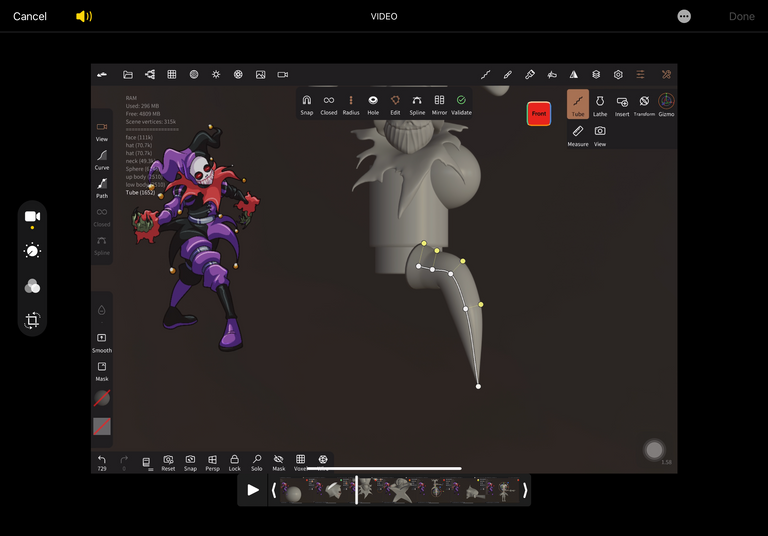 6.Use tube tool to create the basic structure of leg, arm and finger.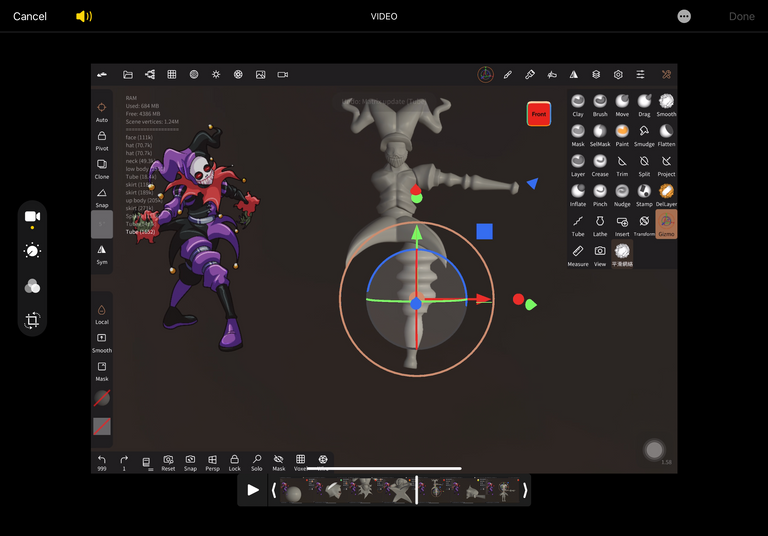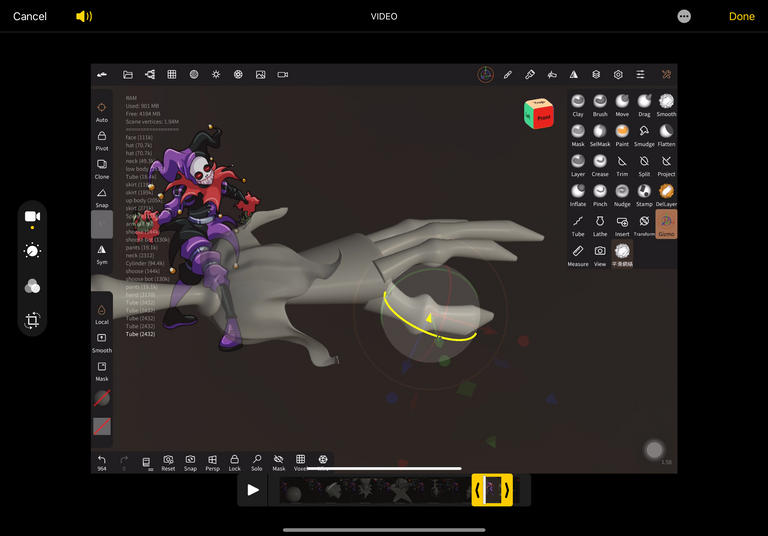 7.Pick color from the reference image and fill the mesh.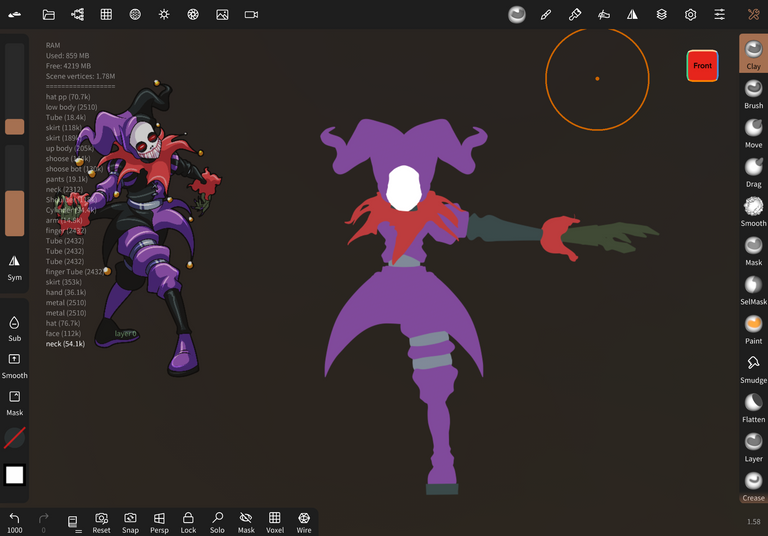 8.Decide which material to use, this time I use Unit.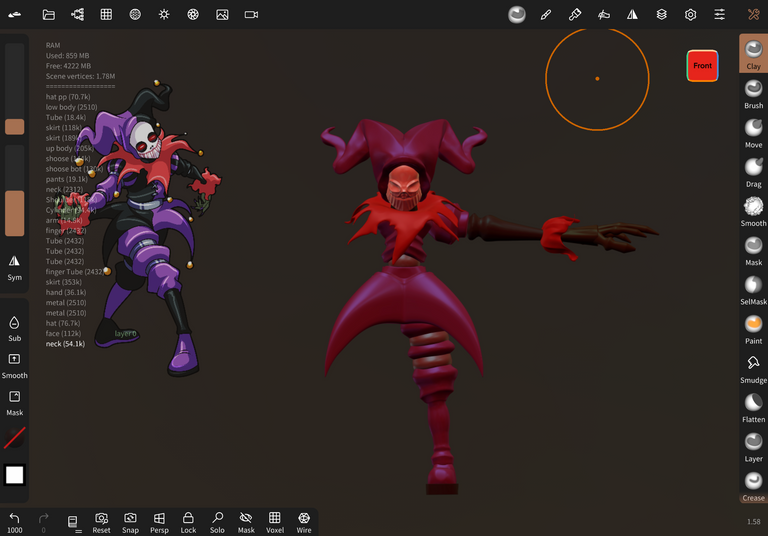 Add Post production effect like Bloom (Growing effect of eye and the light glob), Curvature (Outline) and AO (Shadow). Slowly adjust it until it look good.

10.Making pose base on the card.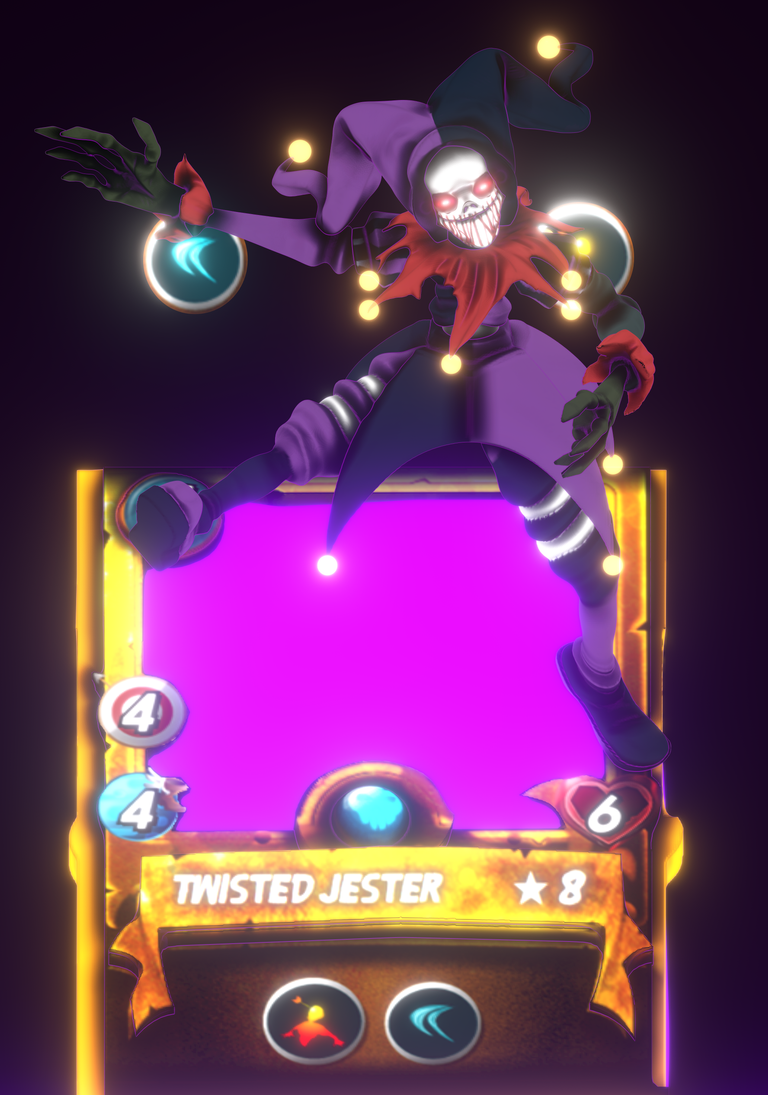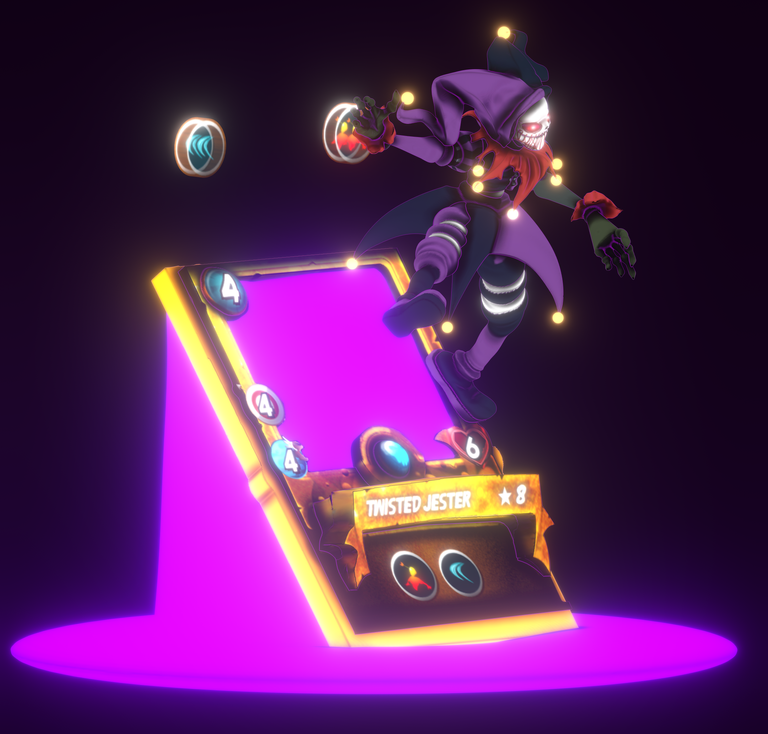 11.After reading the lore I change my mind, I think he shouldn't look hyper or having much body movement. So I create a background for the scene, and make him steady.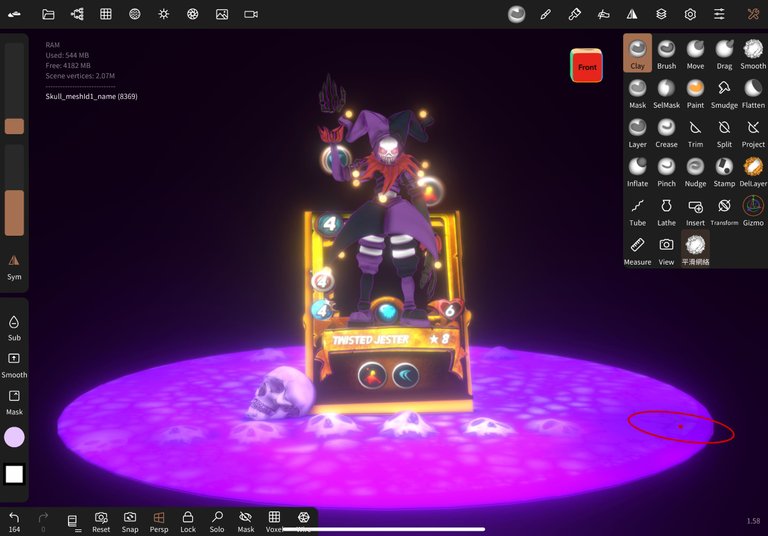 12.I import some Skull and Corpse model. They are free download assets on Sketchfab.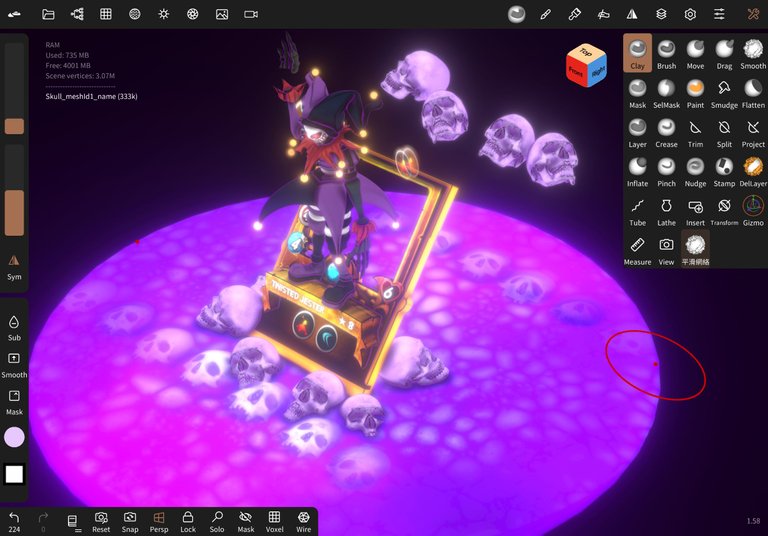 13.Duplicate the model & paint color.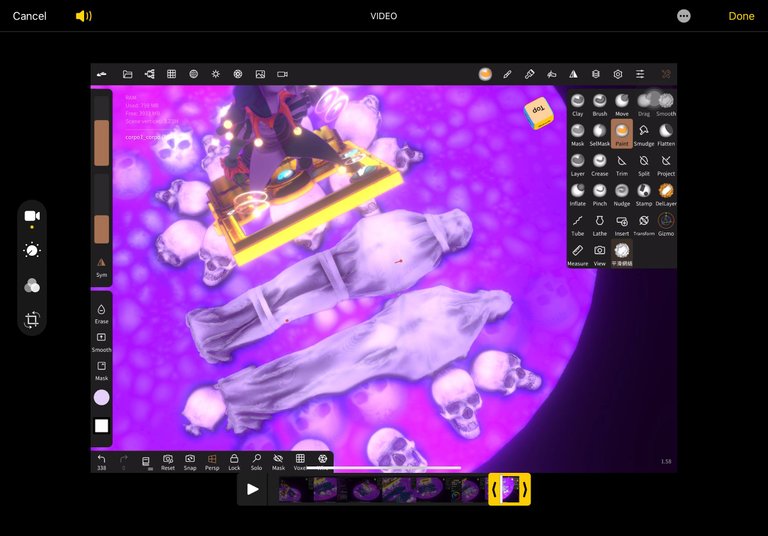 14.BAM FINISH!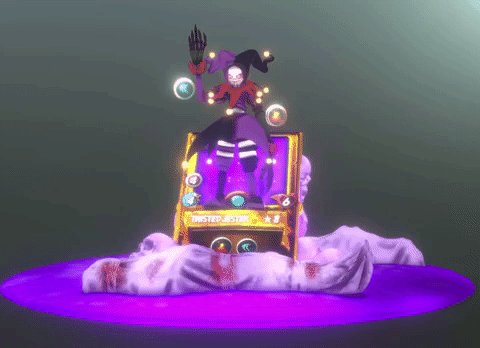 15.Talk about why I start this. Every 3D art takes extremely long time and high focusing to finish.
At first my goal is to learn Nomad as I just buy iPad Pro recently, but the feedback from u guys are so SUPPORTIVE :D
I am planing to do 4 more in the future (1 summoner, 6 monsters in total)
Hope that the skill and quality will get better and better each time.
Thanks for reading.
---
---