My Digital Art of Lightning Dragon, Splinterlands Art Contest.
Hi guys,
I'm back with another piece of artwork for the Splinterlands game character 'Lightning Dragon'. In the game, this character is a prize card.
I'm publishing this drawing to participate in the weekly art contest organized by Splinterlands, and I'm also sharing it on my Twitter account to take part in the weekly social media challenge organized by the @splinterlands team. I'd want to express my gratitude to them for organizing such fantastic contests. It is a great way for artists to showcase their abilities while also receiving compensation for their efforts. So, SPLINTERLANDS, thank you. I also enjoy playing this game and sketching creatures from it. And, believe me, it's incredible. The best part is that it entertains you, provides you a prize for winning combat, and allows you to exchange cards and earn money. So, if you're interested, you can participate. Now, let me return to discussing my artwork.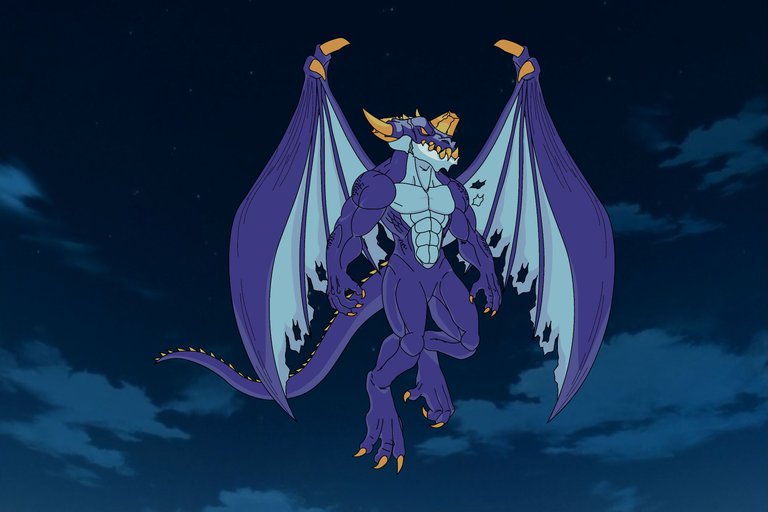 I rebuilt the game character in my own style and taste, using inspiration from the game figure. I wanted my replication to have a more macho and magnificent appearance, and I'm glad it did. I hope you agree with my points of view and appreciate how I reimagined the game character in my own unique style.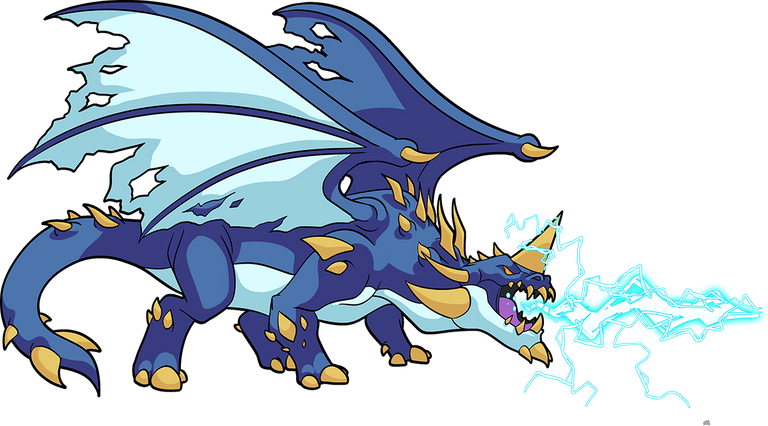 Before I go into how I developed my picture, I wanted to explain a little bit more about the game character out of respect for the original authors who pondered their ideas to create such a unique concept, character, and narrative.
The Lightning Dragons of Draykh-Nahka are the world's last true wild Dragons. They are incredibly abundant, especially given their enormous size, and thrive on a diet of Pegasus. Dragon's Roost is the name given to the rocky area where these Lightning Dragons live.
My appreciation for the creators rises with each reading of a character's tale and concept. Let's begin with how I created my artwork.
I started by creating this artwork in Adobe Illustrator. I started with the most complicated part of the artwork, the head. I started with the outlines and worked my way up to the complexities of the inside of the skull, sketching the borders one by one. I tried to make the expression as ridiculous as possible. After I finished the insides, I began sketching the teeth, head and nose horns.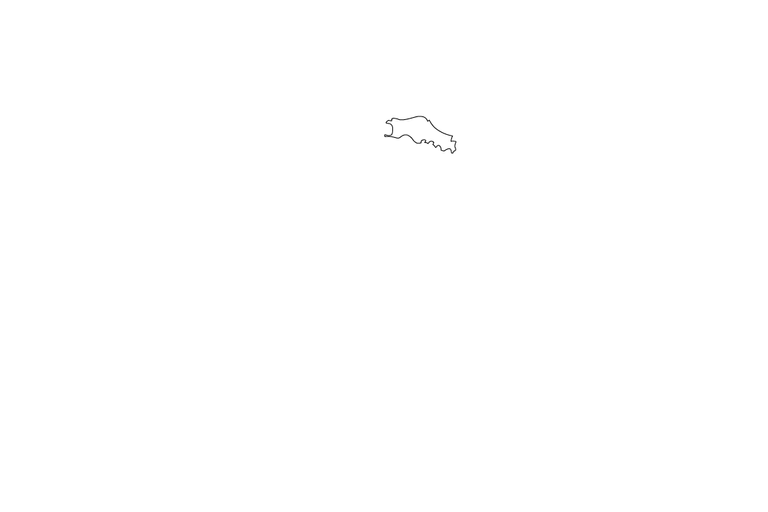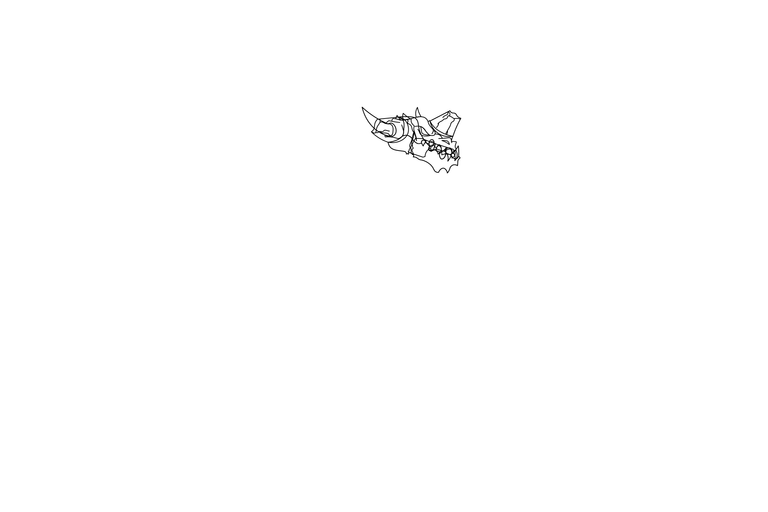 Then I started working on the body, first outlining it before adding any further elements. After accurately defining the body, I began sketching the intricacy of the anatomy, and I must say that portraying all of those components was extremely challenging.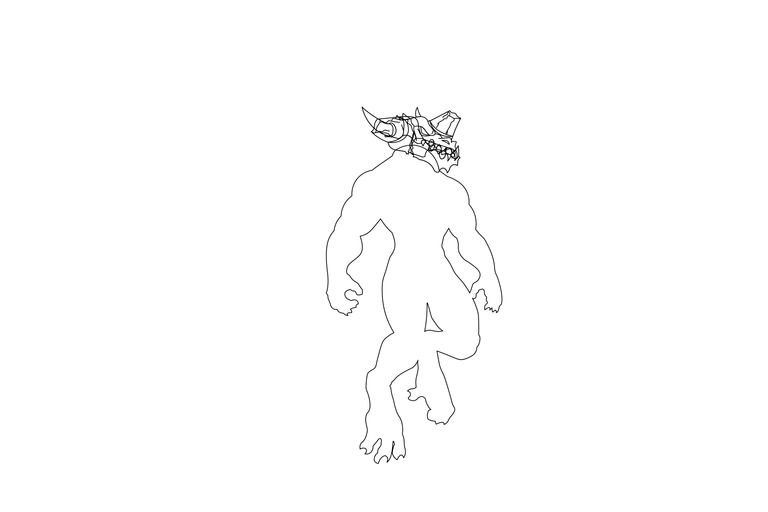 I began by sketching hand and leg details. After I finished those, I began detailing the body with abs and more delicate elements in order to make it seem as realistic as possible.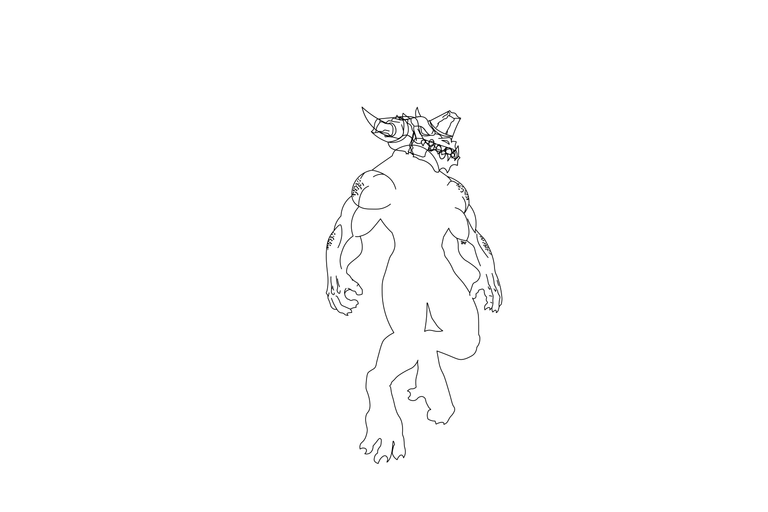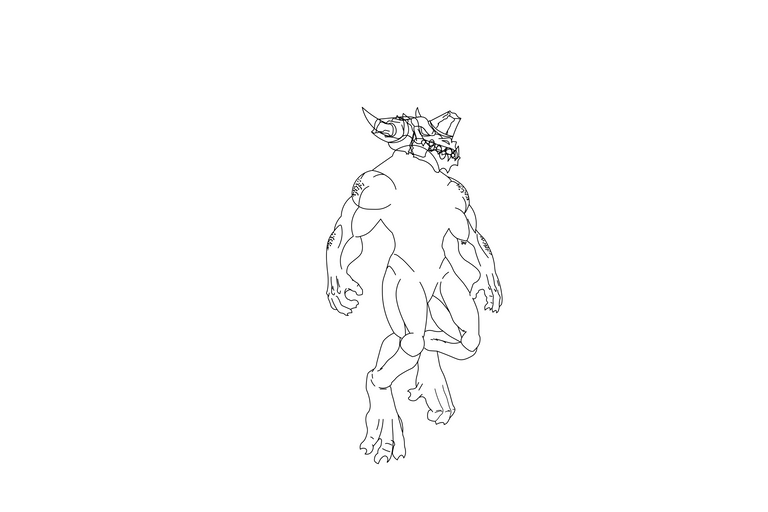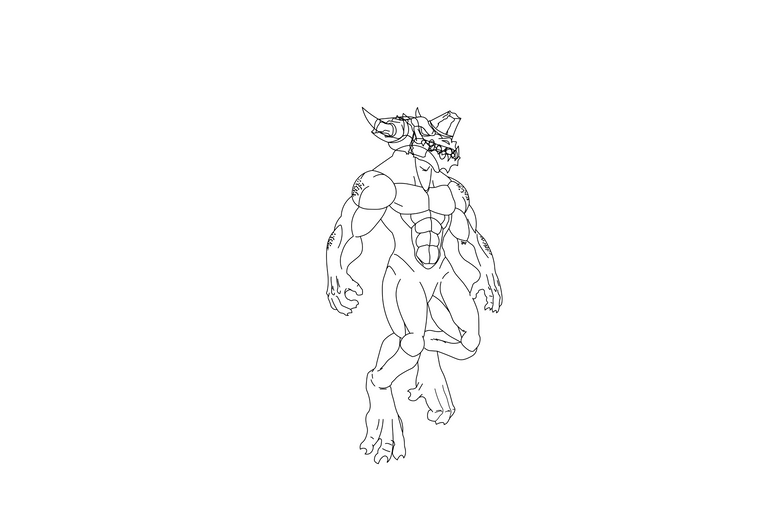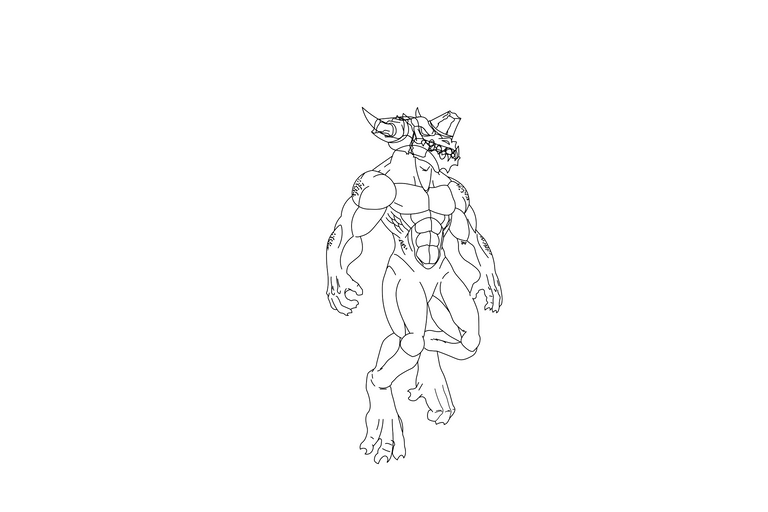 After completing the torso, I finished by sketching the nails on my hands and legs.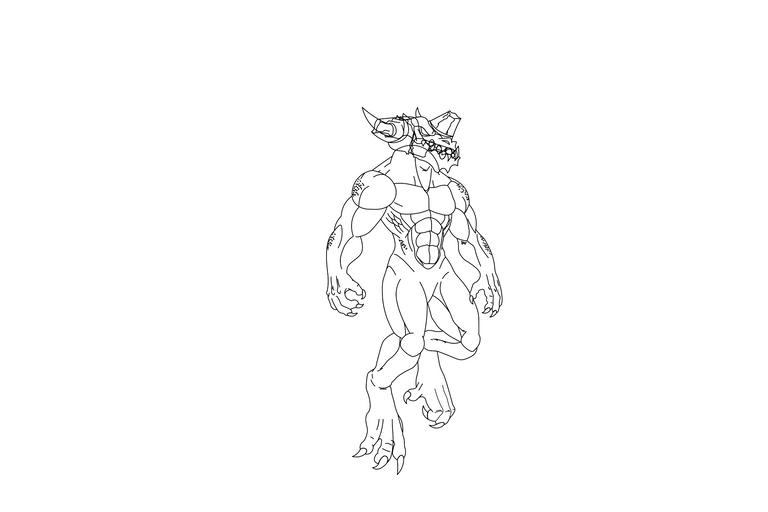 After I finished designing the main section of the illustration, I began drawing the wings. I started by tracing the wings, then I added the flaps and other elements. To save time, I duplicated the right wing and put it on the left side, adjusting it slightly.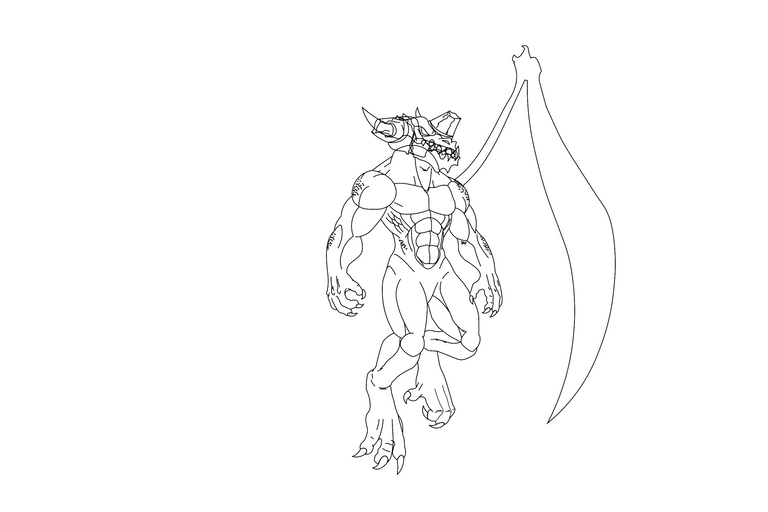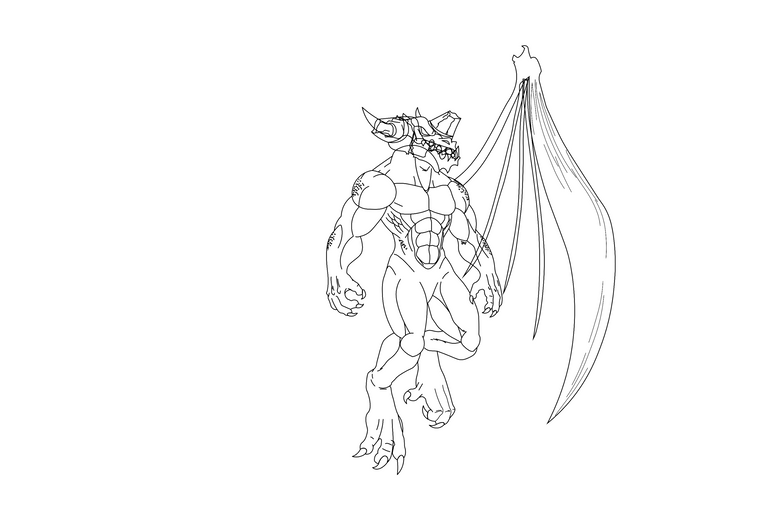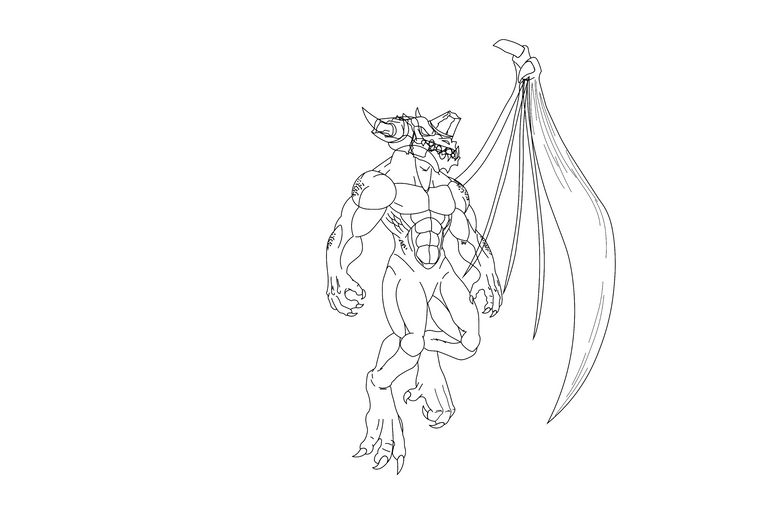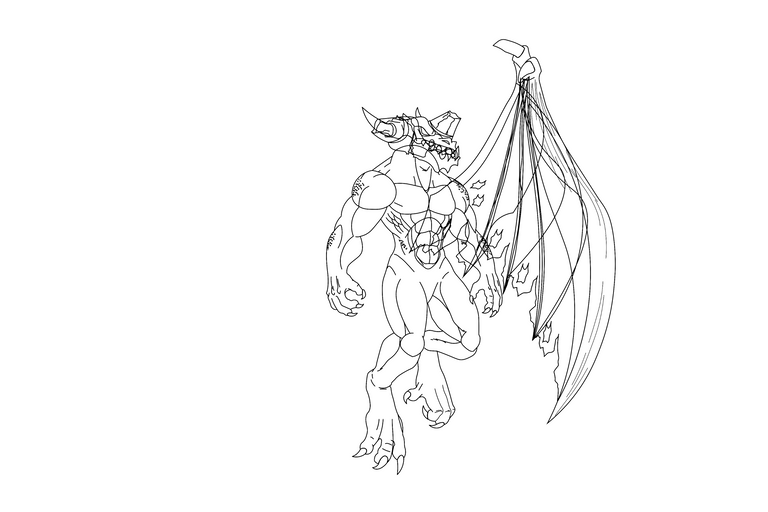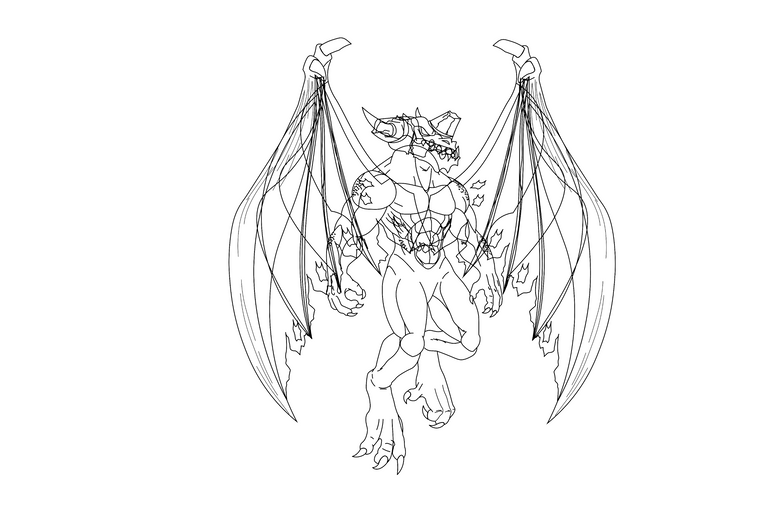 Finally, I added the tail to complete my illustration. I utilized the head's ear horns as scales, which I just copied and pasted in a serial to save time.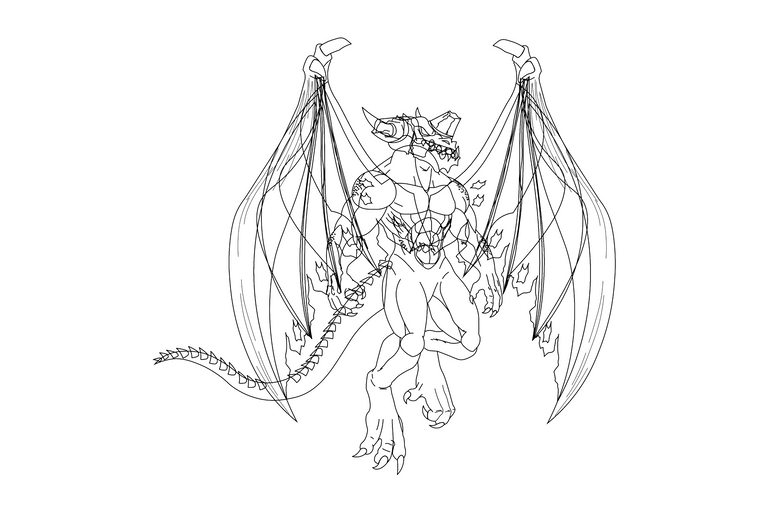 I tried to keep the basic characteristics of the form, including the colors, as true as possible throughout the image. After I created the image, I began browsing the web for an appropriate backdrop, and when I eventually found one, I was ecstatic since my mission was nearly complete. As a last-minute touch-up, I made the character darker to match the background.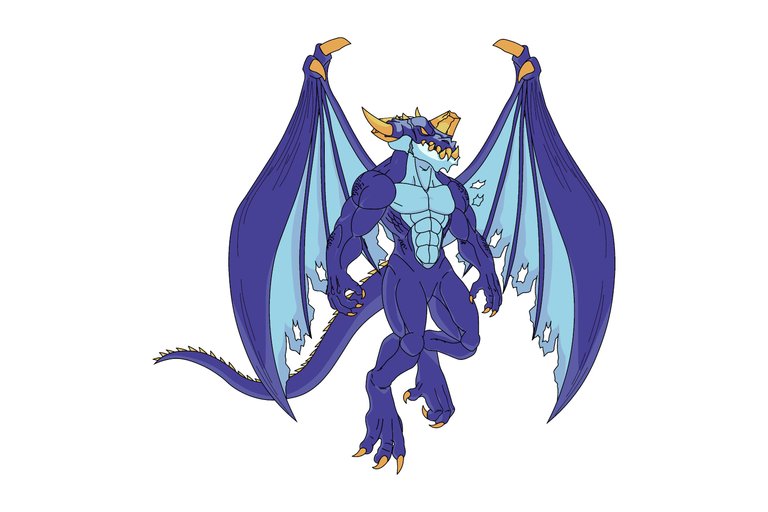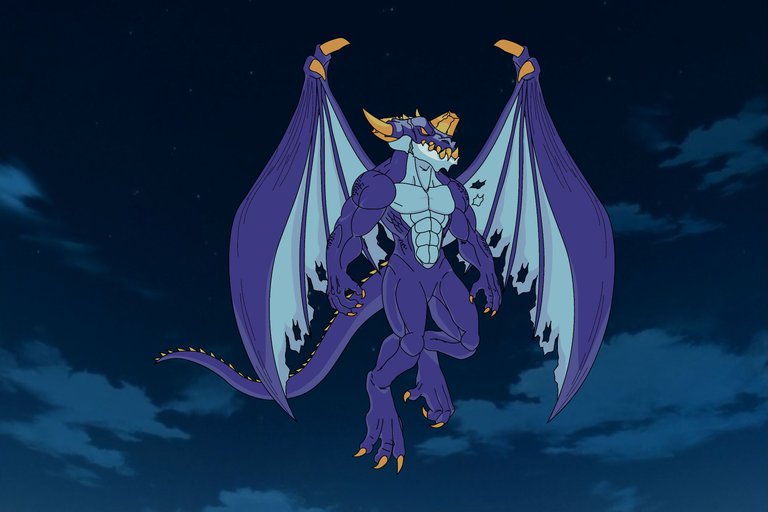 I've added a GIF for an animated step of my illustration. I sincerely hope you like my work, and I'll be back soon with a better drawing done by myself. So stay tuned until my next drawing is completed. Then I'll see you. And many thanks for taking the time to read my message. I'm hoping that was worthwhile.
Happy Blogging.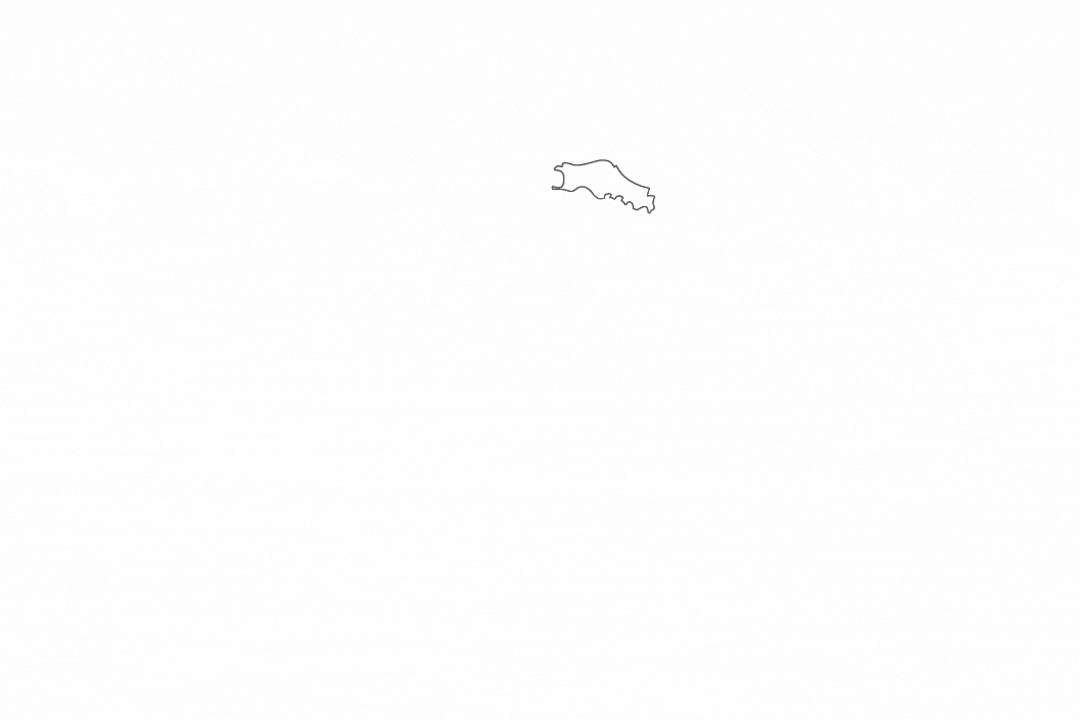 ---
---