Splinter Skulls Brawl Update: Almost a flawless fray!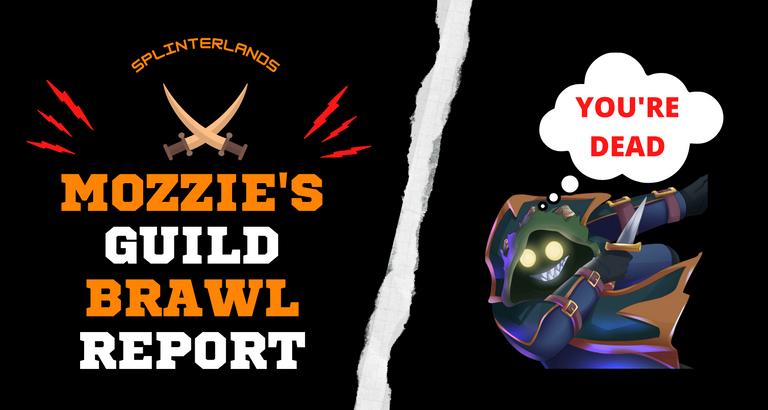 Overall guild performance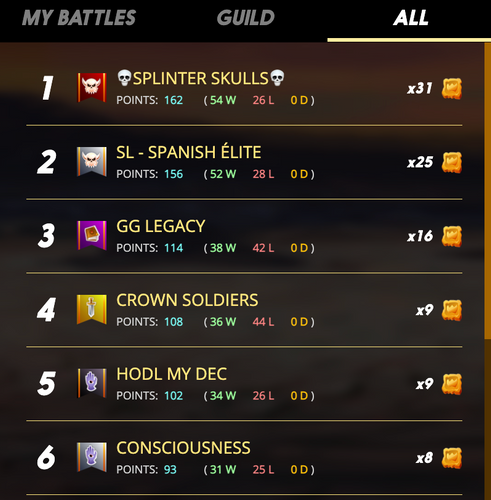 Overall guild performance
Our guild, Splinter Skulls, bagged the top spot in this brawl! We ended the brawl with a record of 54 wins, 26 losses, and 0 draw. From this brawl, we got got x31 CROWNS, and each participating member got a whopping 1,669 Merits!
Got a Legendary Gladius Card
Since our Guild buildings are now leveled up compared to my previous update, each brawl now yields more Merit Rewards. This has let me buy and open another Gladius pack. I really love the excitement when opening these! As someone who has very limited budget in building a deck, the CP boost from obtained Gladius cards are really helpful. Check out my loot below!

---
Mozzie's performance and battles highlight
Playing again in my favorite fray -- the Novice League Alpha/Beta fray! At least this time, it won't be as difficult to rent a lot of cards for the brawls anymore since my awesome guildmates delegated me a bunch of A/B cards!
For this brawl, my record was 4 wins and 1 loss. One of those wins was from an opponent who fled. I initially thought that I will be able to have a flawless run in this brawl given that towards the end of it, I had a 4-0 standing. However, Steamdan was able to submit a strong team that wrecked me.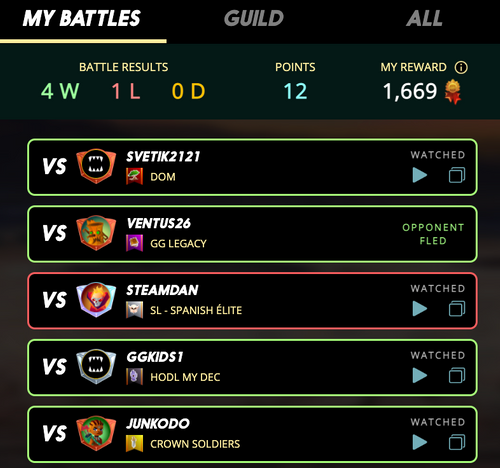 18 points and 462 merits in this brawl!

Too bad it wasn't a 5-0!

BATTLE REPLAYS
Battle 1: Malric Inferno vs. Jarlax the Undead (me)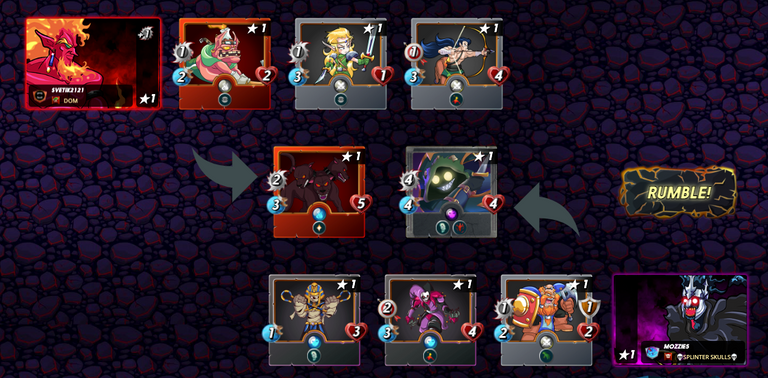 Click on the image to watch the replay
Battle #2: The Peakrider (me) vs. Alric Stormbringer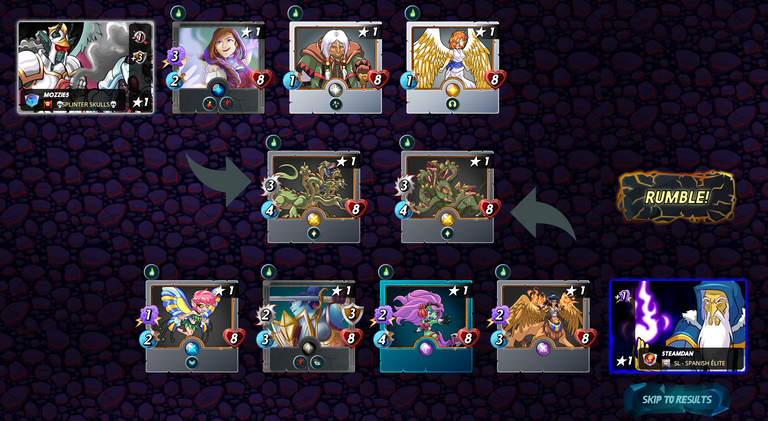 Click on the image to watch the replay
Battle #3: Zintar Mortalis vs. Zintar Mortalis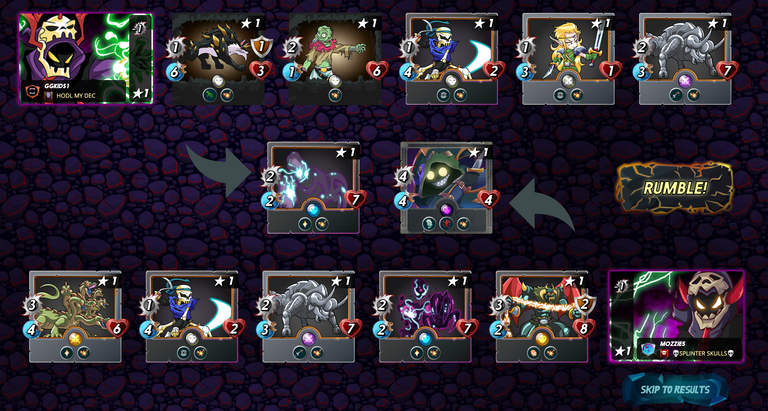 Click on the image to watch the replay
Battle #4: Tyrus Paladium vs. The Peakrider (me)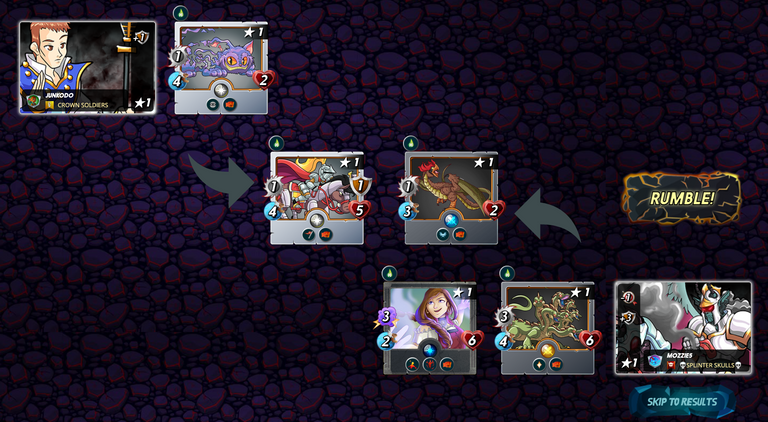 Click on the image to watch the replay
FAVORITE MATCH
My favorite match among these 4 is the Malric Inferno vs. Jarlax the Undead match. What I liked the most with Battle #1 is how clean the match was and how perfect the weaken worked against Cerberus. Cerberus is arguably one of the most decent tanks (excluding Gladius cards) for a Novice Alpha Beta fray due to its Heal ability.
However, for this fight, that did not become a problem because of the one shot kill by Trapp Falloway. Getting an insta kill for a monster with bloodlust is an awesome feeling, especially for a monster like Trapp which only has 4 health. This has boosted Trapp's al, stats to 5, and the rest is history.
Although this is just a quick match as all the other monsters of the enemy remained helpless, I still developed a liking to this match because of the satisfaction that I got from watching Trapp's stats increase. If this match is too quick for you, Battle #3 is another match that you could enjoy. You can also see trap in action in there 😉
---
There you have it! Thank you for reading this far, and I hope you enjoyed reading about my experience in this guild brawl.
Haven't started playing Splinterlands yet? Click HERE to join the fun!

CREDITS
All the awesome looking dividers used in this post are made by flauwy
@kennysgaminglife and HivePizza guild for the idea to make guild brawl reports
Logos and images from Splinterlands
Cover photo made in Canva

---
---